A Vancouver restaurant group expands east.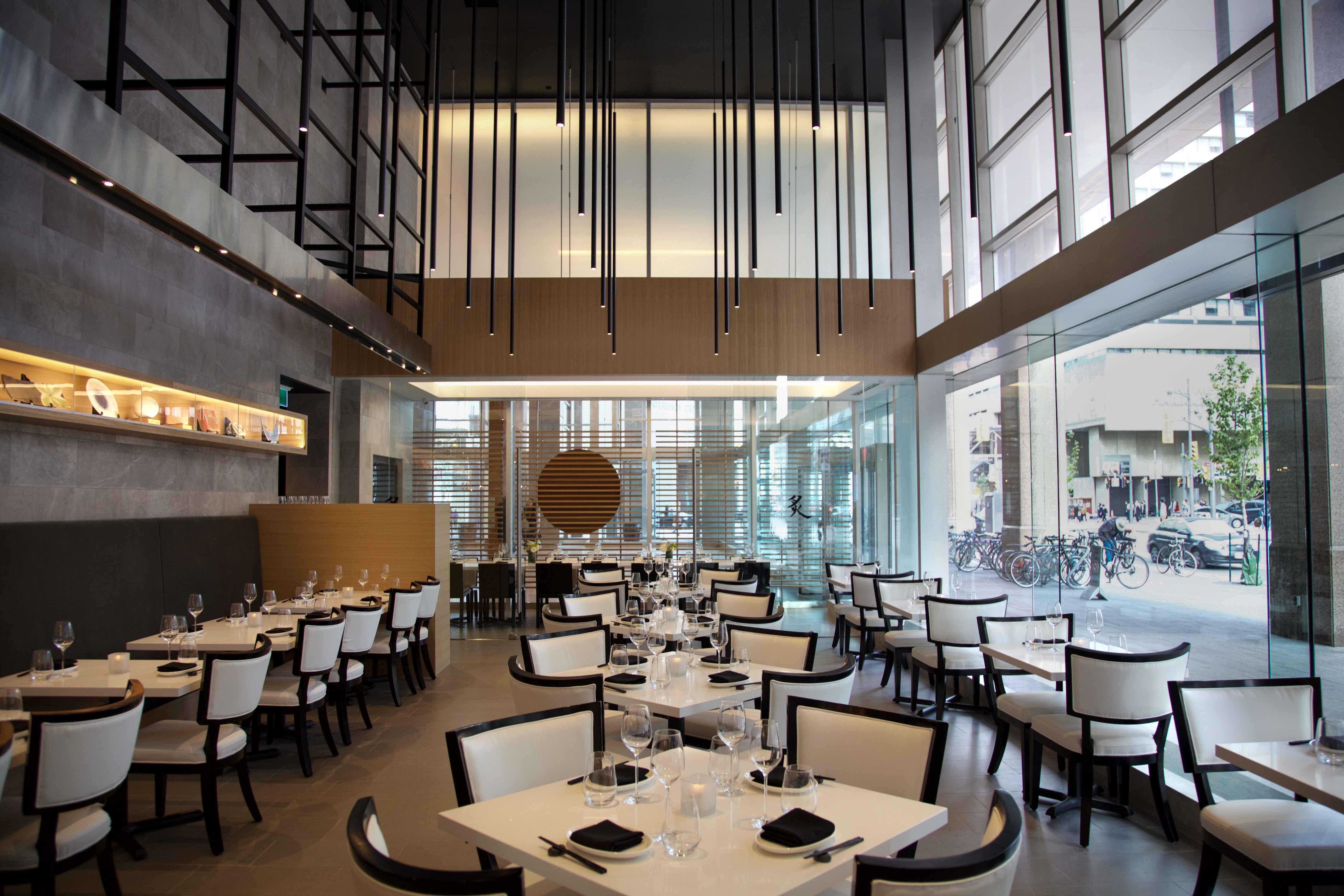 Diners interested in understanding the concept behind Miku, which opens in Toronto on October 16, need only to look at the mural on the restaurant's west wall. A school of fish bearing resemblance to both salmon and Japanese carp has been hand-painted in radiant blue by artist Hideki Kimura.
"I was a little bit shocked when I first saw the painting that Mr. Kimura created because it looks Japanese—but it's not quite," says Miku owner Seigo Nakamura. "In Japan, carp is a very good symbol, but he combined carp with salmon, which is part of Canadian culture. It's not traditional Japanese or just Canadian. It's both cultures."
Nakamura is the founder and CEO of Aburi Restaurants Canada Ltd., which presides over three Vancouver eateries: Miku, which launched in 2008, Minami Restaurant, and Gyoza Bar. While seated in the dining room of his first Toronto venture, he further explains his desire to blend cultures and push the boundaries of Japanese dining in Canada.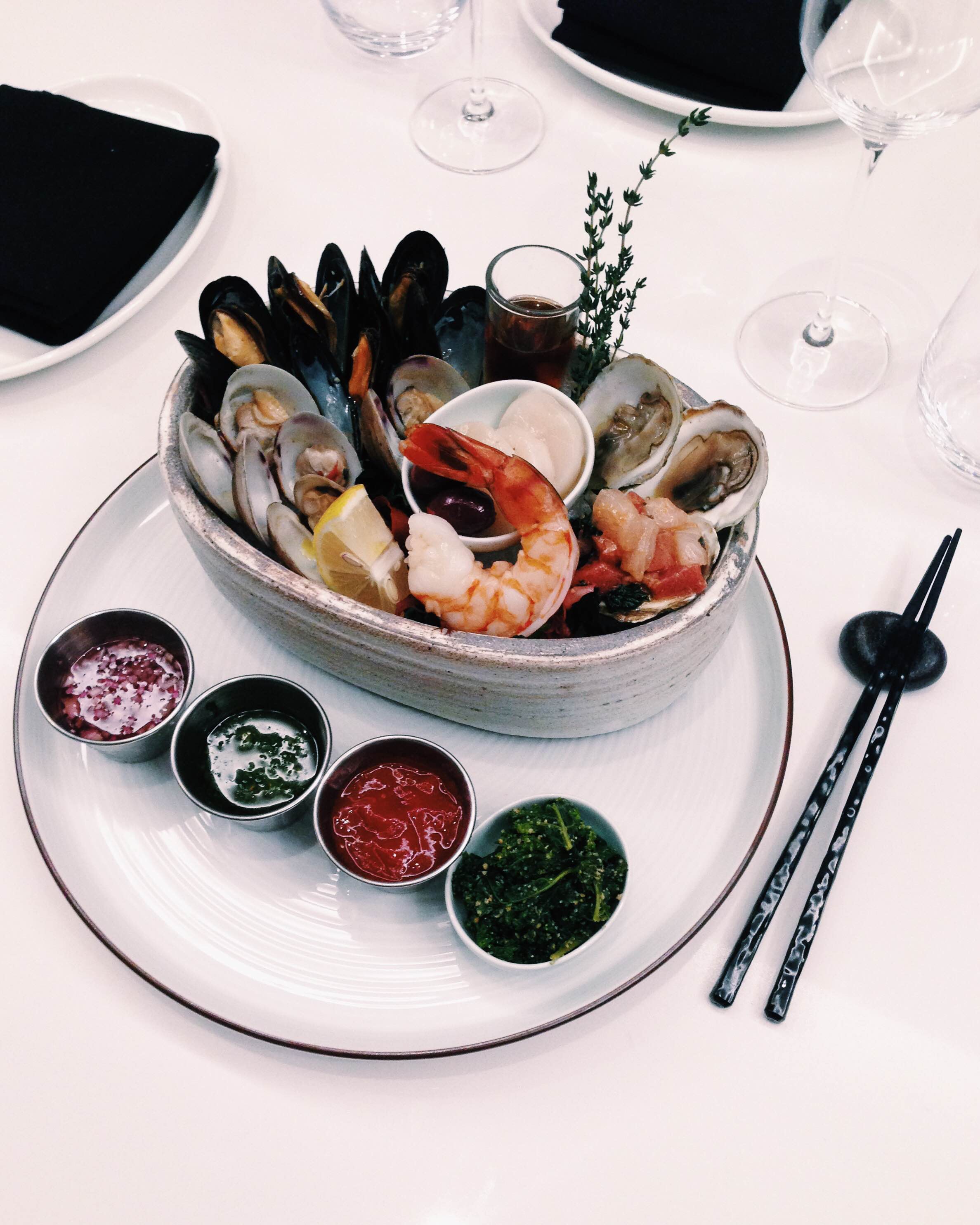 "Aburi means to use a torch to transform the essence of sushi. I want to change Japanese food and the food culture of the city in a positive way. This has always been my mission," he says. "I want to create a company that will be recognized in the world, which is why I didn't stop just because Vancouver is successful."
While Lake Ontario may not visible from Miku's location at RBC WaterPark Place, diners are still treated to aquatic-themed visuals. In addition to admiring Kimura's painted mural, patrons can watch Miku bartenders shake up original cocktails—such as the sake-based, ginger-infused Aburi Pearl—at the swish long bar, or observe a sushi plate being assembled while seated at the raw bar.
Artistry transfers onto every dish created by corporate executive chef Kazuya Matsuoka as well. The Coal Harbour Platter, which pays homage to Miku's original location, arranges raw shellfish like a floral bouquet, a quartet of dipping sauces mimicking an artist's palette on the side. Miso-baked sablefish, one of the restaurant's most popular dishes, is artfully dressed with brushstrokes of charred eggplant purée and yuzu-miso reduction. Miku's signature salmon oshi sushi—a melt-in-your-mouth combination of flame-seared sockeye salmon, thinly sliced jalapeno peppers, and Miku sauce—is spaced evenly and diagonally across a long, narrow plate. The restaurant's new Kaiseki menus, which are personalized multi-course meals at three fixed prices, elevate the experience even further. Dishes are plated on handmade Arita ceramics from Kyushu, Japan.
After opening a string of successful restaurants and with six children at home, one would assume that Nakamura was ready to slow down. On the contrary: he hints that a new Toronto concept is already in the works. His priority at the moment, however, is to establish Miku and Aburi Restaurants Canada in its new home.
"I want people in Toronto to know we're bringing something new with Miku here. It's not just another Japanese restaurant. It's something new. It's the next level of sushi and it's where sushi is going."