French Beauty Brand Nuxe Celebrates Its 30th Anniversary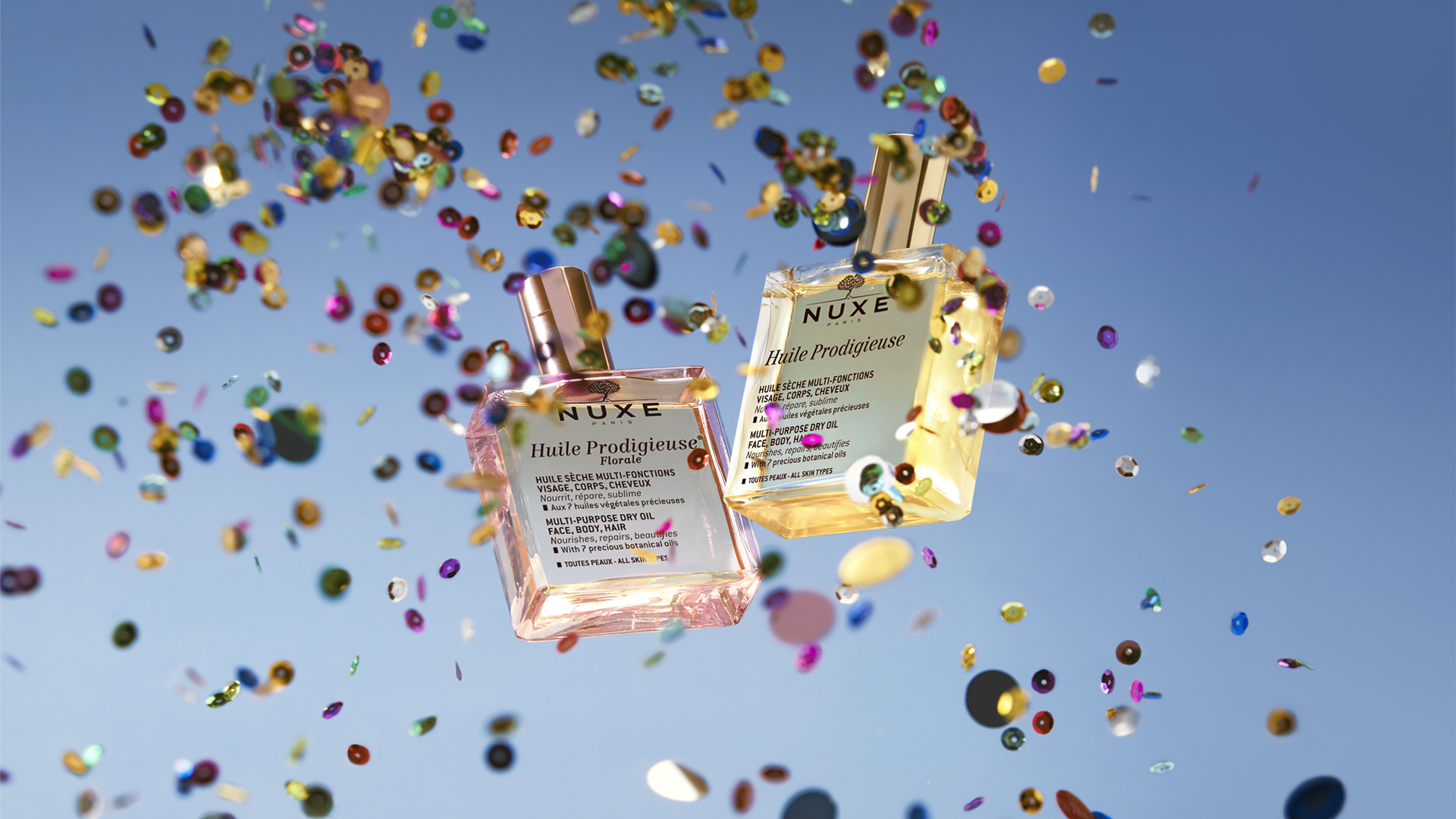 Every brand has its cult products—the ones that top the best-seller list year in, year out. For French brand NUXE, it's Huile Prodigieuse, a botanical oil developed by Parisian entrepreneur Aliza Jabès 30 years ago. The innovation? It is dry to the touch on application, smells as good as expensive perfume, and can be used as face and body moisturizer and to tame stray flyaway hairs.
Jabès first developed the product, and subsequently NUXE, in the early '90s. She says her purchase of a natural cosmetology laboratory in Paris was influenced by her connection to nature, and it was that life-changing design that ultimately marked the start of her adventure as an entrepreneur. "Nature has been a continuous source of inspiration, and plants have always fascinated me, initially through their fragrance, and later for their therapeutic properties," she says.
Jabès and her team immediately began working on Huile Prodigieuse, a product she had been dreaming of. In 1991 it hit the shelves, and it's been the number one oil in France since its launch, with 30 million bottles sold and counting.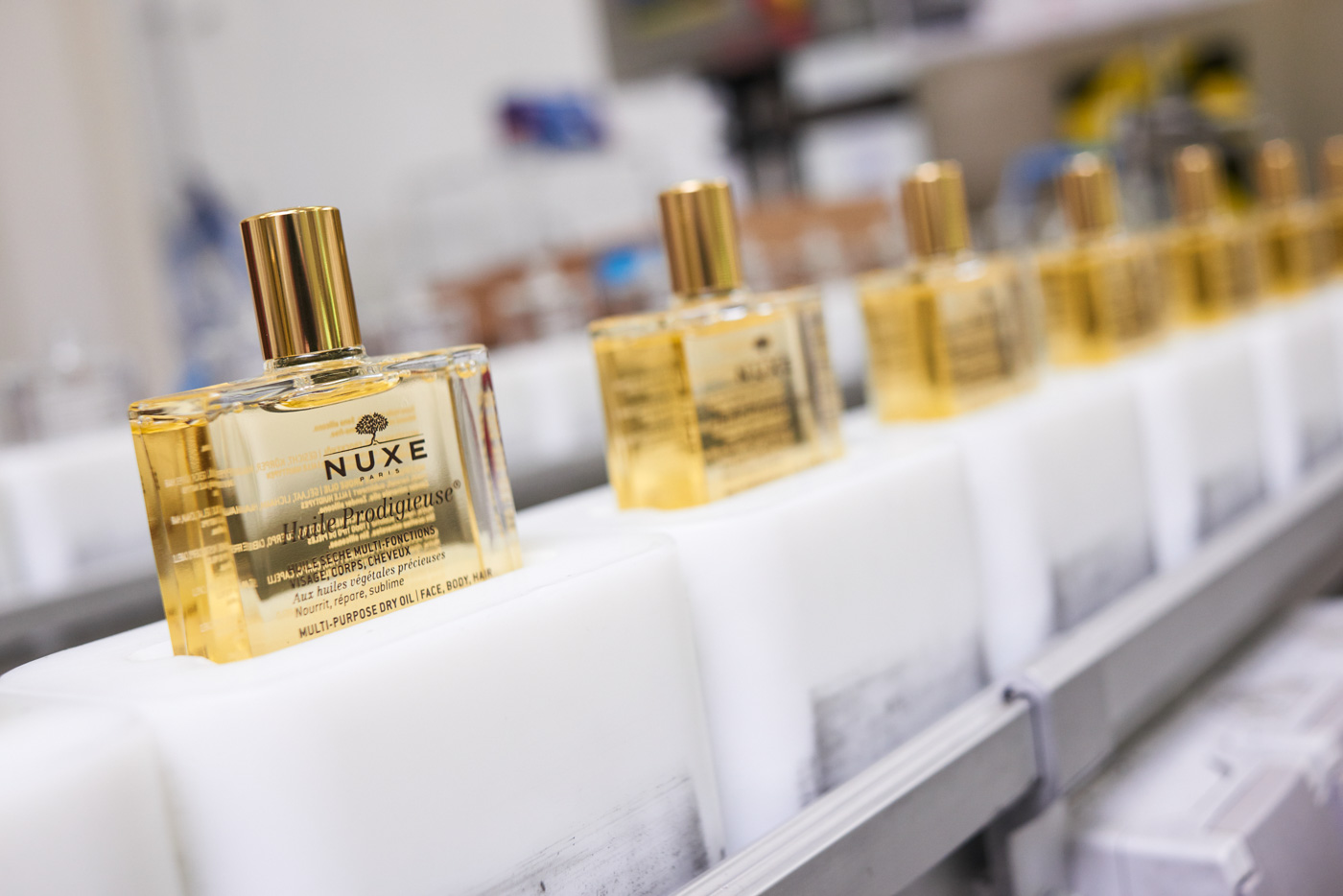 The brand was one of the first to develop products that ticked the boxes of luxury, natural ingredients, efficacy, and sensorial experience, and while now there is plenty of competition in that department, Jabès remains unfazed. "I have always been convinced of the potential of natural-origin cosmetics, long before it became fashionable or trendy," she says. "Our first organic range was launched in 2008, 15 years ago. Our philosophy remains the same: to be ahead of the game, always keeping our pioneering spirit."
Over the years, the brand has added more must-have products, including a rich moisturizer called Crème Fraîche de Beauté face cream, and Rêve de Miel lip balm, which can repair ultra-chapped lips. In 2012 Jabès launched Prodigieux le parfum, an eau de parfum version of her classic oil, and in 2019 along came Huile Prodigieuse Florale, a new dry oil with a fresh scent.
To celebrate its 30th anniversary, Nuxe has launched Super Serum [10] containing rapidly absorbed hyaluronic acid, microspheres of botanical oils that deeply penetrate skin, and edelweiss extract for anti-aging. "It can make the skin behave as if it were 10 years younger," explains Jabès, who admits the new addition is her favourite product alongside the original Huile Prodigieuse.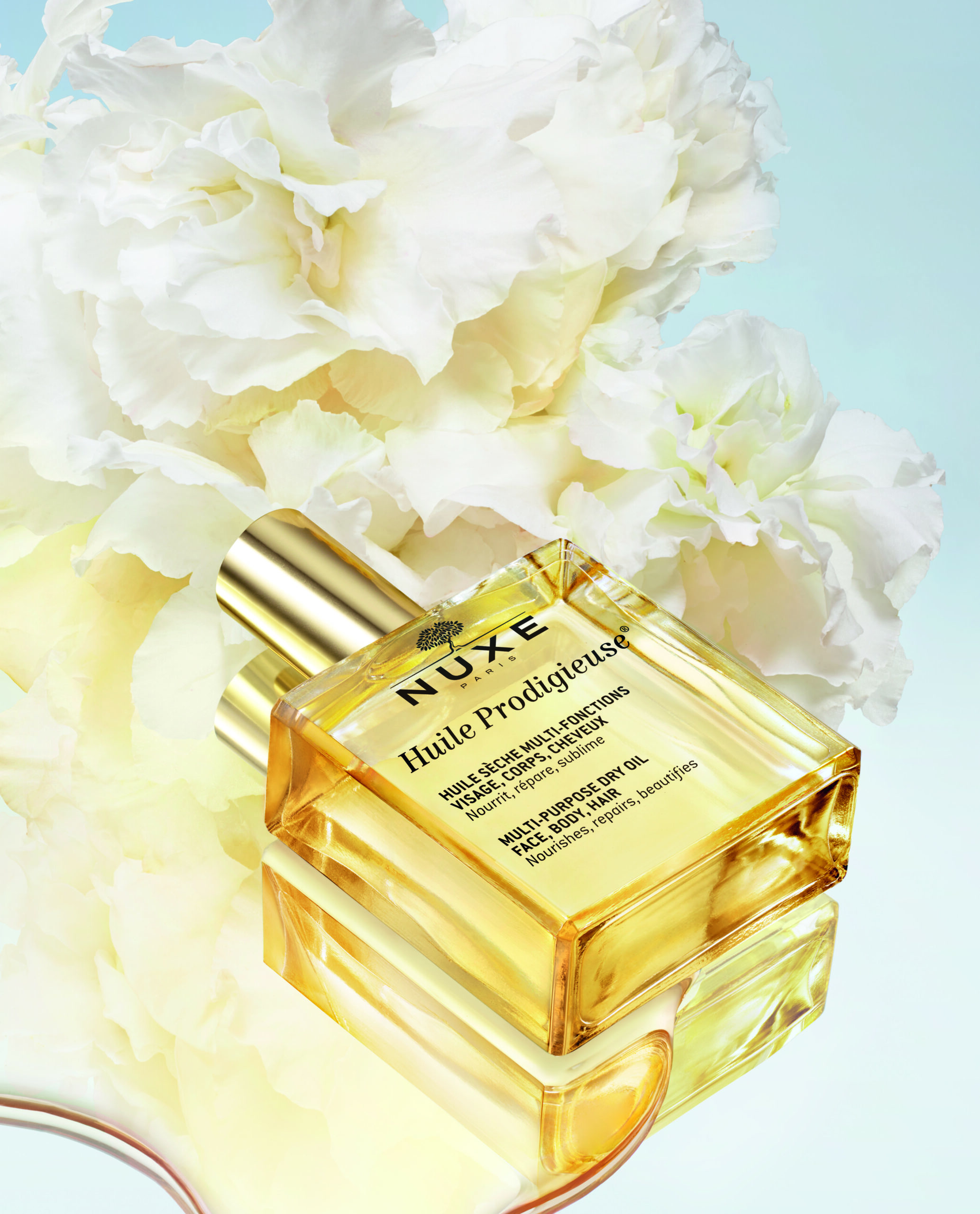 The brand is also opening its first boutique in Paris. And, most exciting for avid fans, is a relaxing perfume version of Huile Prodigieuse Florale. Jabès describes it as "a fresh and floral sensual crush, bound to make your heart bloom."
She looks back fondly on NUXE's milestones, recalling its growth "from the small laboratory in Paris to the third dermo-cosmetic group in France and number one brand of natural origin in pharmacies worldwide." She says, "we have achieved all this while remaining true to our commitments, to the core values that are dear to my heart, like the made-in-France quality and respect for our planet."