A recipe from mixologist Tony Conigliaro.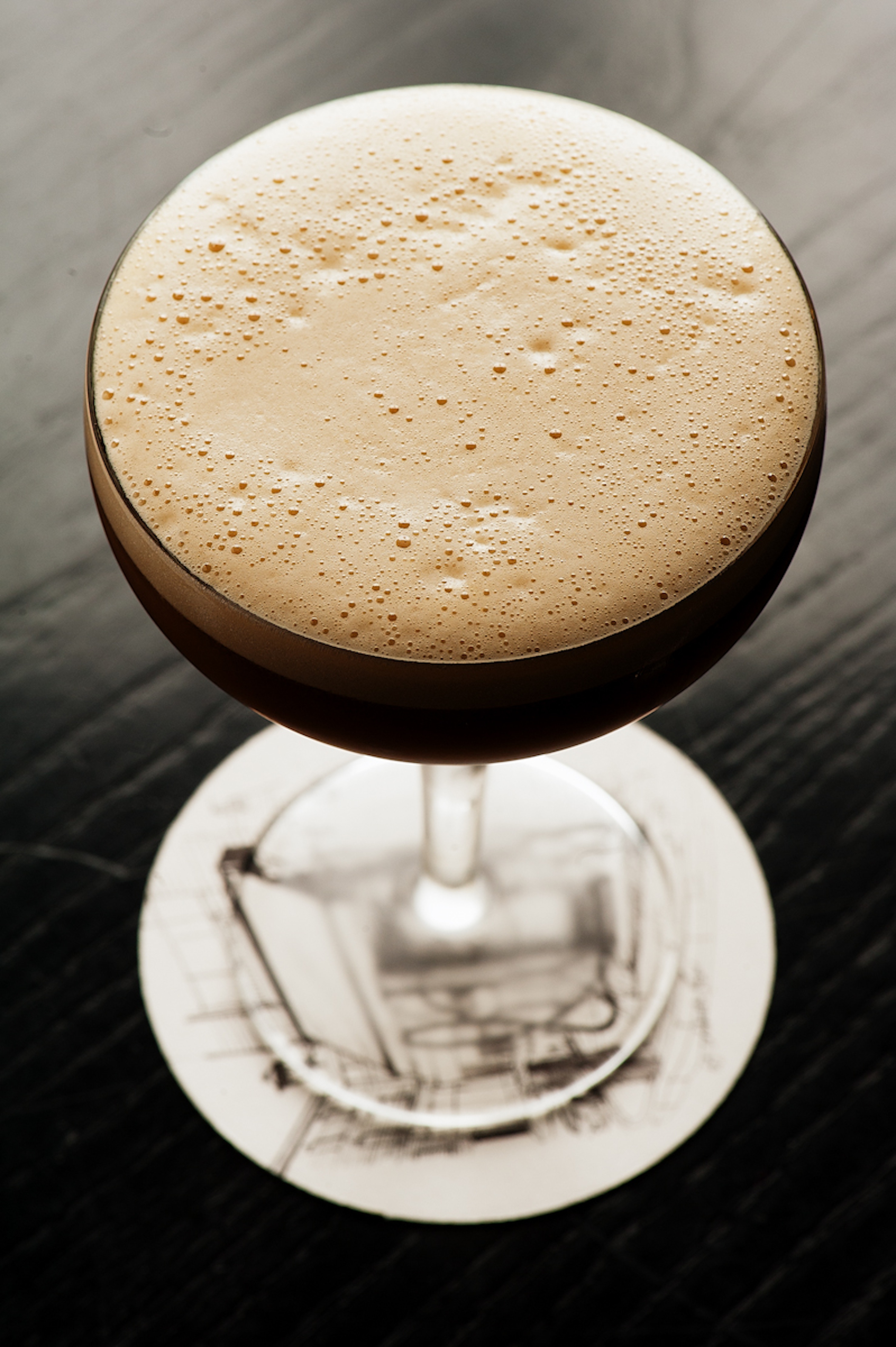 St. James Gate Brewery in Dublin, founded in 1759, is the home of Guinness stout. For this St. James Gate cocktail, mixologist Tony Conigliaro adapted the recipe for a rum sour and created a Guinness reduction—the rich, toasted notes of the beer give this cocktail great depth.
Ingredients
50 ml Myres Rum
25 ml egg whites
25 ml lemon juice
15 ml sugar syrup
20 ml Guinness reduction
Method
For the Guinness reduction, heat the stout on a stovetop until it's reduced by half. Do not boil.
Combine all ingredients in a shaker with no ice, dry shake.
Add ice and hard shake.
Single strain into a large coupette glass and serve.
Read more about mixologist Tony Conigliaro.
See more recipes from Tony Conigliaro.