Awards Season: Always a Bridesmaid
Shinan Govani on the Oscar marathon.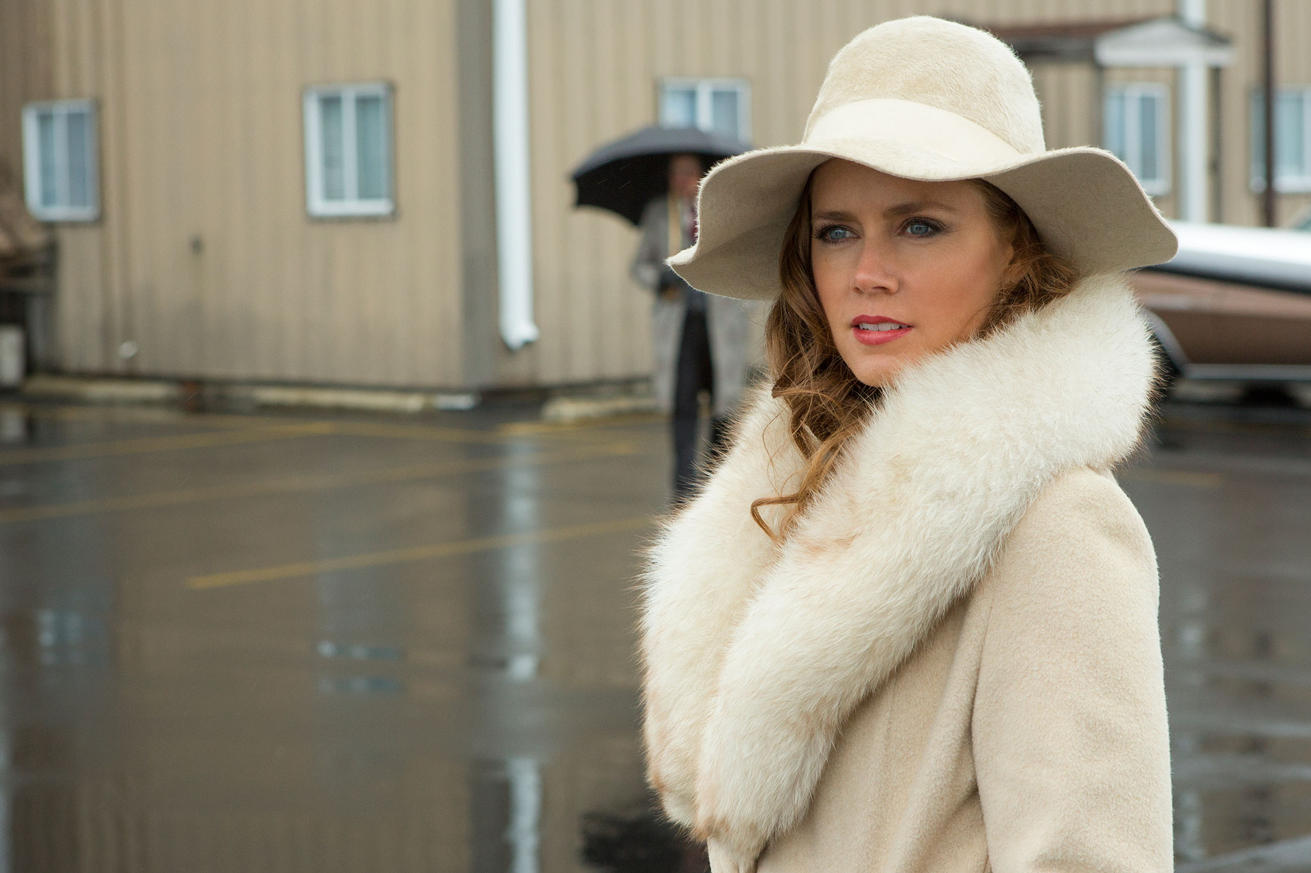 With the tray of snubs handed out in Oscar-town this week—the Redford no-go, the Oprah shut-out, the Hanks for nothing—the nominations also conferred a unique pickle on one Amy Adams. It may be her fifth nomination in less than eight years, but it's also conceivable that it could be her fifth loss in less than eight years. And Confucius has to ask: is it good to be an also-ran that many times in such a short time?
For Adams, a workhorse who turned into a champ with her first Oscar-doused role—the indie, Junebug—and an MVP who turned into a box-office butterfly, courtesy of the musical fairy tale Enchanted, it's been an interesting dance with the Academy Awards. The awards-bait has manifested via myriad incarnations: as a rough barmaid in The Fighter, a forbidding lioness in The Master, a nervous nun in Doubt—and, with it, the capital-C clout that nominations so often engender. As many have noted, it hasn't hurt that the actress, who turns 40 this year, is able to straddle some of these aforementioned dramatic roles with the serviceable and the crowd-pleasing (Night at the Museum: Battle of the Smithsonian, Julie & Julia, The Muppets), which brings her to this year. Cast as a tarted-up con-artist in American Hustle, she's part of a film that itself straddles popcorn and prestige. It also marks Adams's first nomination in the "Best Actress" category, rather than "Best Supporting".
Too bad about Cate Blanchett, though, by and away the favourite to take home the statue in that lineup. The Blue Jasmine thespian even has the shortest price going, of all the odds, at the annual Academy Awards bookies-bet going at the Wynn Las Vegas. Adams is looking at five-nil as an Oscar bridesmaid. (This, even though, of all the actresses in her crowded field, and they include not only Blanchett, but also Meryl Streep, Judi Dench, and Sandra Bullock, she's the only one who is not already a past winner.)
Streep, alas, can tell Adams something about losing. For, despite the acting legend's record 18 nominations as of 2014, it's also a fact that she has lost many more times than she has won. In fact, there was a long, long, 29-year stretch between her second win, in 1983, for Sophie's Choice, and her recent hurrah, in 2012, for The Iron Lady. As far as the Streep-sphere goes, however, she didn't have Adams's problem. Streep won two right out of the gate for Sophie's Choice as well as Kramer vs. Kramer before her particular drought set in.
The tightrope that Adams walks, particularly in this fast world of social media and celebrity burnout, is that a whiff of a curse clings to her, and she becomes seen, as she walks the walk, and talks the frock, ever-increasingly, as the "Susan Lucci of the Oscars." (Lucci was nominated for an Emmy Award 19 times before winning.)
Of course, there's already another contender vying for the "Susan Lucci of the Oscars" moniker. That'd be Leonardo DiCaprio, who's been up on the Oscar-go-round three times before, and is try-try-trying again with a fourth nomination. Perhaps he and Adams can duke it out.
Read more Awards Season stories.