A recipe from Bar Isabel bartender George Fellows.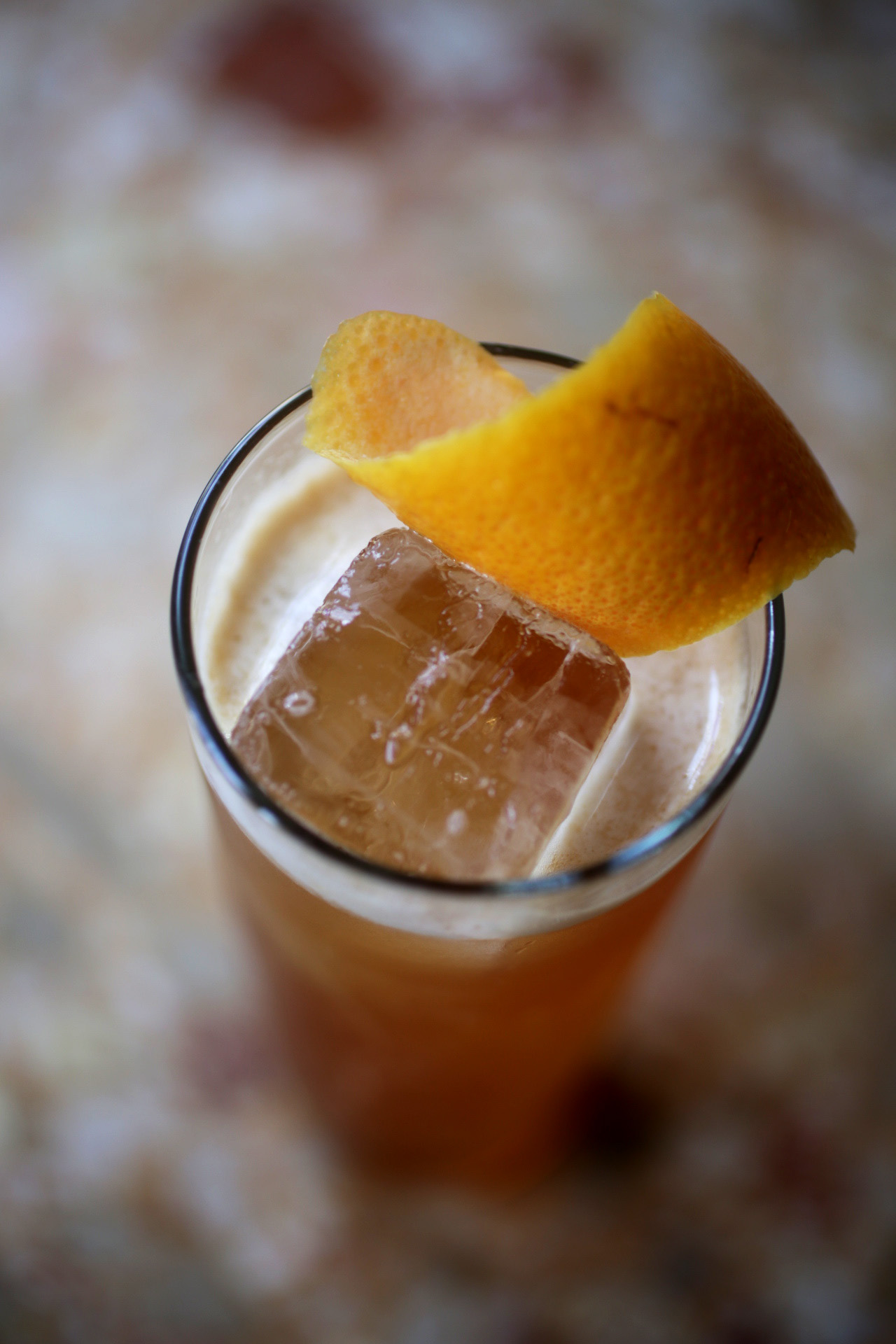 Rated number 10 on Canada's 100 Best Restaurants this year, Bar Isabel serves up quality fare—ranging from tapas like roast bone marrow and sweetbreads with raw tuna to larger plates like whole octopus—into the early hours of the morning in Toronto. Here, the restaurant's bartender George Fellows shares an inventive cocktail recipe.
Ingredients
1 ounce Cocchi Vermouth Amaro
¾ ounce Cynar
½ ounce Leblon Cachaça
¼ ounce rich cinnamon syrup
¾ ounce lemon juice
Soda and grapefruit peel as garnish
Method

Shake all ingredients (except for soda) with ice in a shaker tin for six seconds. Strain into a chilled, ice-filled Collins glass and top with soda water. Garnish with a grapefruit peel, making sure to express its oils over the top of the drink. Do not add a straw.
Photo by Haley Polinsky.