The World of Non-Alcoholic Cocktails
How to survive Dry January.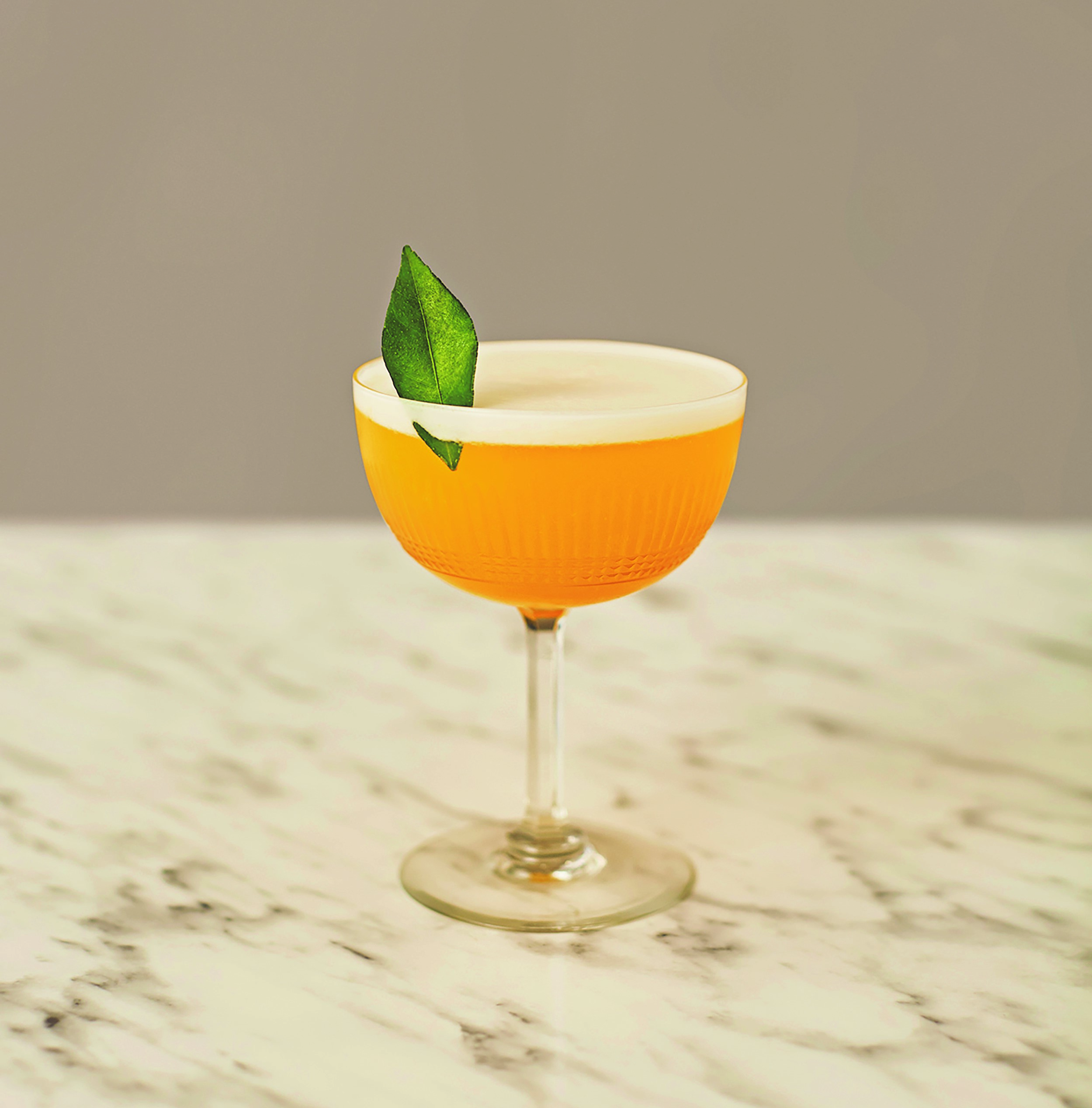 Respectfully to those who partake in it, Dry January—the vow to abstain from alcohol for the first month of the year only—may be the most ludicrous of all New Year–inspired atonements (or attempts thereof). Rather than a holistic goal of long-term, all-encompassing wellness, Dry January is a brief test of restraint that often comes packaged with a bit of smugness, its advocates broadcasting their participation to everyone within their orbit.
Still, some insist it is a necessary measure after the gluttony and indulgence of the holiday season—but timing could not be worse, really. Only a highly optimistic individual is immune to the reality of January, when the prior month's festivities have subsided and sunlight seems an infrequent visitor. For meteorological reasons alone, to say nothing of whatever may be going on inside our homes and heads, at no other time of year do we need the therapeutic properties of a drink more than in January. An adult beverage—in particular, a proper cocktail, thoughtfully made and with the best ingredients—is both comfort in the midst of a challenging time of year and, it might be argued, a useful tool with which to achieve some constructive thinking about what the rest of the year could be.
Rather than a holistic goal of long-term, all-encompassing wellness, Dry January is a brief test of restraint that often comes packaged with a bit of smugness.
But, but… temporary self-imposed prohibition does offer one plausible benefit: It can inspire us to probe the vast, largely unexplored potential of non-alcoholic drinks, the creativity of which has grown by leaps and bounds in the hands of talented bartenders who appreciate that teetotalers and designated drivers deserve something that tastes as good as their buzzed counterparts.
Non-alcoholic cocktails take one of three forms. A virgin cocktail is directly modelled after a classic alcoholic concoction, such as a Virgin Mary, which merely is absent of a Bloody's vodka (easily done, given the spirit's unassertive presence), or a virgin Whiskey Sour, wherein ginger ale takes the place of its marquee ingredient.
Mocktails, meanwhile, marry complimentary components in a manner similar to a regular cocktail (and, ideally, are presented with similar visual flair), the most famous example being the Shirley Temple, which is humdrum now, but was ground-breaking in its day.
Third is a relatively recent phenomenon: cocktails made with newfangled non-alcoholic "spirits" whose flavour complexity is meant to be a viable alternative to—but not necessarily a direct substitute for—popular liquors. British brand Seedlip has been at the forefront; since launching in 2015, its herbs-and-botanicals creations have sold so well that globe-straddling beverage producer Diageo threw some of its billions at it. Following on its heels are the likes of Ceder's (Sweden), Whissin (Spain), and Stryyk (U.K.). While critics' reviews have been decidedly mixed, consumers and industry professionals are mixing them into glasses in ever-greater numbers.
So, in January (and beyond), do what you will, but please do it tastefully. The following recipes will get you started on the right foot.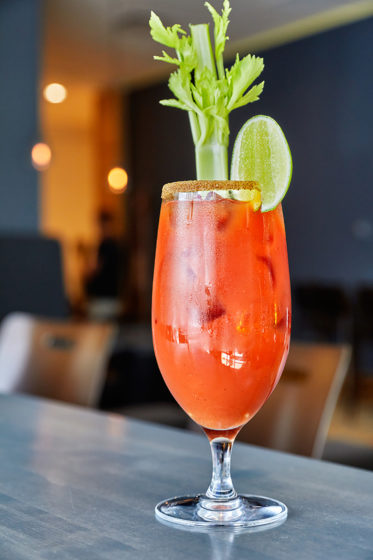 The Virgin Cocktail: The Westin Caesar
The Westin Calgary's claim to fame is its title as the birthplace of the Caesar. Invented at the hotel (then known as the Calgary Inn) in 1969, it should only make sense that the hotel also has crafted an equally tasty version, sans alcohol.
Ingredients:
Walter Craft Caesar Mix
Worcestershire
Hot sauce
Ground pepper
Celery salt
Lime wedges
Celery stalk
Method:
Rim a 16 oz stemmed glass with lime and dip into celery salt. Fill glass with lots of ice, four dashes of Worcestershire and a couple dashes of your favourite hot sauce. Pour 6–8 oz of Walter Craft Caesar Mix, top with fresh ground pepper and stir. Garnish and stir with celery stalk and add a lime wedge to the rim.
———
The Mocktail: The Basil Blood Orange
Sweet, aromatic basil pairs wonderfully with tart grapefruit and blood orange in this mocktail from the Toronto Mariott Markham.
Ingredients:
6 leaves of basil
Blood orange
Blood orange San Pellegrino
Grapefruit juice
Seltzer Water
Method:
Muddle 6 basil leaves into a shaker. Add grapefruit juice and Blood Orange San Pellegrino and shake. Pour into glass over ice and top with Seltzer water. Garnish with a basil leaf and blood orange slice.
———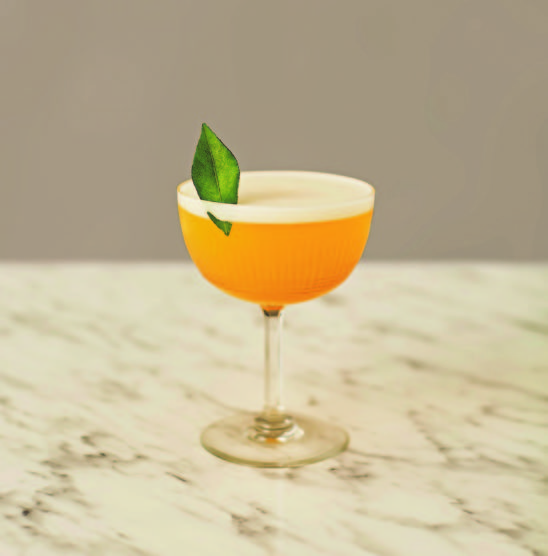 The Non-Alcoholic Cocktail: Blossom
London-based spirit company Seedlip distills fragrant blends of herbs, wood, and botanicals to create refreshing, alcohol-free spirits. This cocktail incorporates Seedlip Grove, a fresh, citrusy blend with a subtle, peppery finish.
Ingredients:
2 oz Seedlip Grove
0.5 oz fresh lemon juice
0.75 oz blood orange juice
0.5 oz sugar syrup
Orange leaf
Method:
Shake all ingredients, double strain into Coupe glass and garnish with an orange leaf.
_________
Never miss a story. Sign up for NUVO's weekly newsletter.