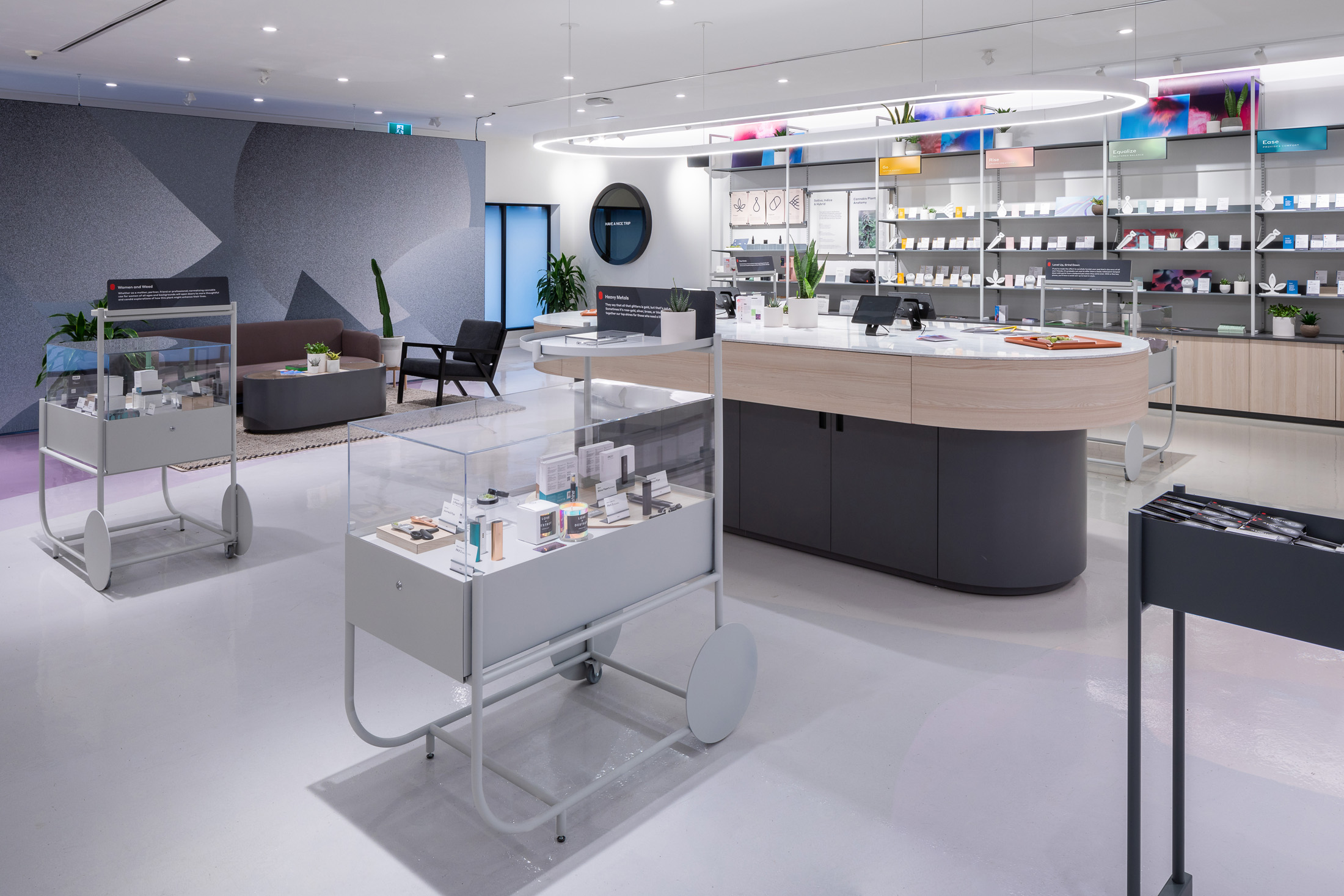 While public perception of cannabis may still be up in the air, there is no doubting that the cannabis and cannabis paraphernalia retail experience has shifted significantly over the past few years: It's out with the tawdry, leaf-patterned head shops and in with the sleek, contemporary dispensaries. At the forefront of the movement is Tokyo Smoke, a Canadian cannabis lifestyle brand that focuses on education and community engagement through design-savvy spaces and accessories, and—as of last October—high quality cannabis.
Tokyo Smoke's story starts before the legalization of recreational cannabis last year. Established by father-and-son duo Lorne and Alan Gertner, the brand first launched in 2015 along Toronto's Queen Street West with a coffee shop. The idea was to create a space where people could have open conversations about cannabis over a couple of third-wave brews, amidst a selection of rolling papers and lighters.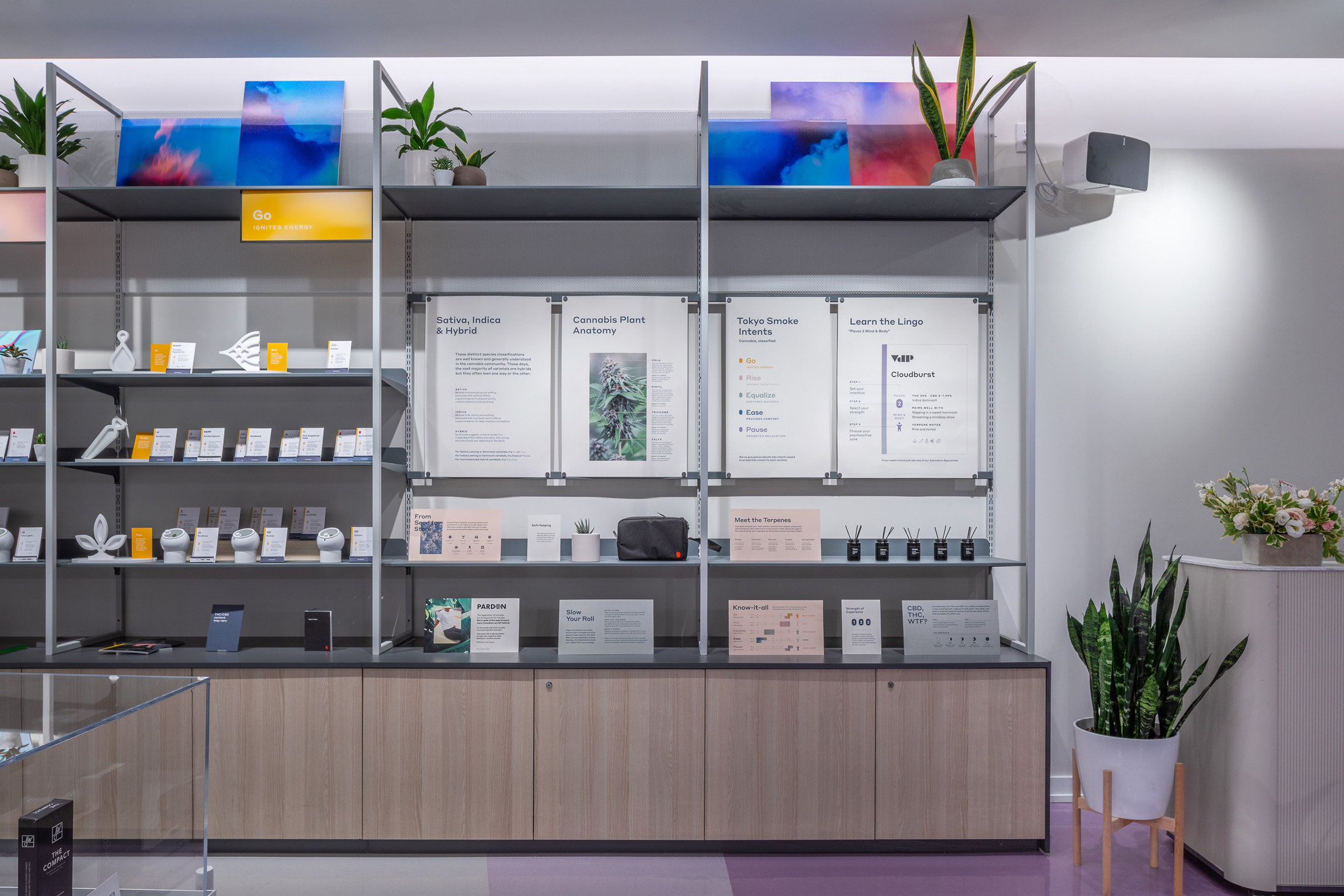 "Founders Alan and Lorne Gertner had the visionary notion that once cannabis became legal, then retail brands were going to be the forefront leaders in industry," says Lacey Norton, vice president of retail at Tokyo Smoke. "In the past, cannabis had been stereotyped and stigmatized … Our founders believed there was a future beyond that and had the idea of opening up coffee shops as a place to engage regular visitors."
"In the past, cannabis had been stereotyped and stigmatized … Our founders believed there was a future beyond that."
Since then, Tokyo Smoke Canada has been steadily expanding, opening additional coffee shops in Toronto and one in Calgary, an education centre in Vancouver, and four cannabis retail stores in Manitoba. For the latter locations, the Tokyo Smoke creative team collaborated with Toronto-based creative consulting company Jackman Reinvents to establish the store experience. "Imagine if Dieter Rams and the Memphis design movement had a baby," says Tokyo Smoke vice president of creative Berkeley Poole in an e-mail interview. "It's organized, methodical, but fun and playful too. Inspired by facets from the Bauhaus movement and Scandinavian design, the details at every touchpoint ensure the consumer journey is thoughtful and functional, while being super mindful of the fact that the cannabis purchasing journey is highly unique and requires an approach distinct from any other industry."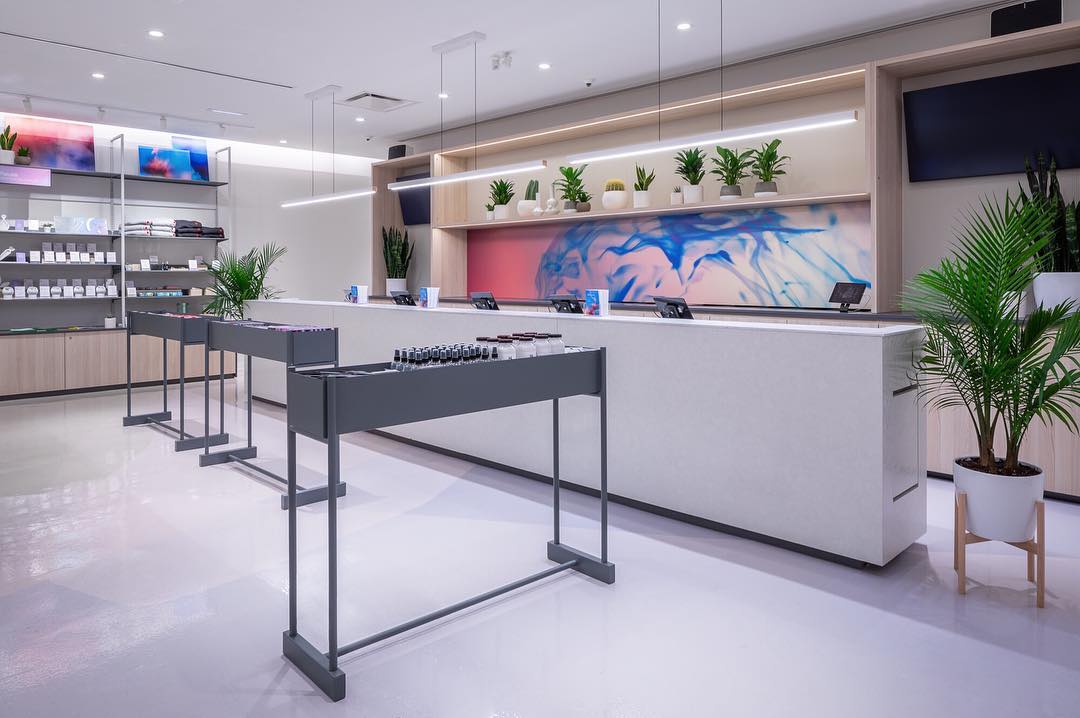 Bearing in mind the restrictions of the new Cannabis Act (cannabis and its accessories must not be displayed in any way that a young person may see it), Tokyo Smoke consulted with Castor, a Toronto-based design practice, to create custom scent orbs—a tool used by dispensaries to allow customers to smell the product without actually displaying it. "Once you realize how varied and beautiful different strains can be, a whole new world opens up," says Poole. "I think a lot of people don't expect to smell notes of pine, lavender, or citrus in their weed, and once you connect that more visceral, tactile experience to your cannabis—it's so fun. It also challenges stigmas because you start to realize that, 'Oh, not everything smells like the super skunky sour stuff I bought behind the plaza strip mall in high school'. Not that I did that."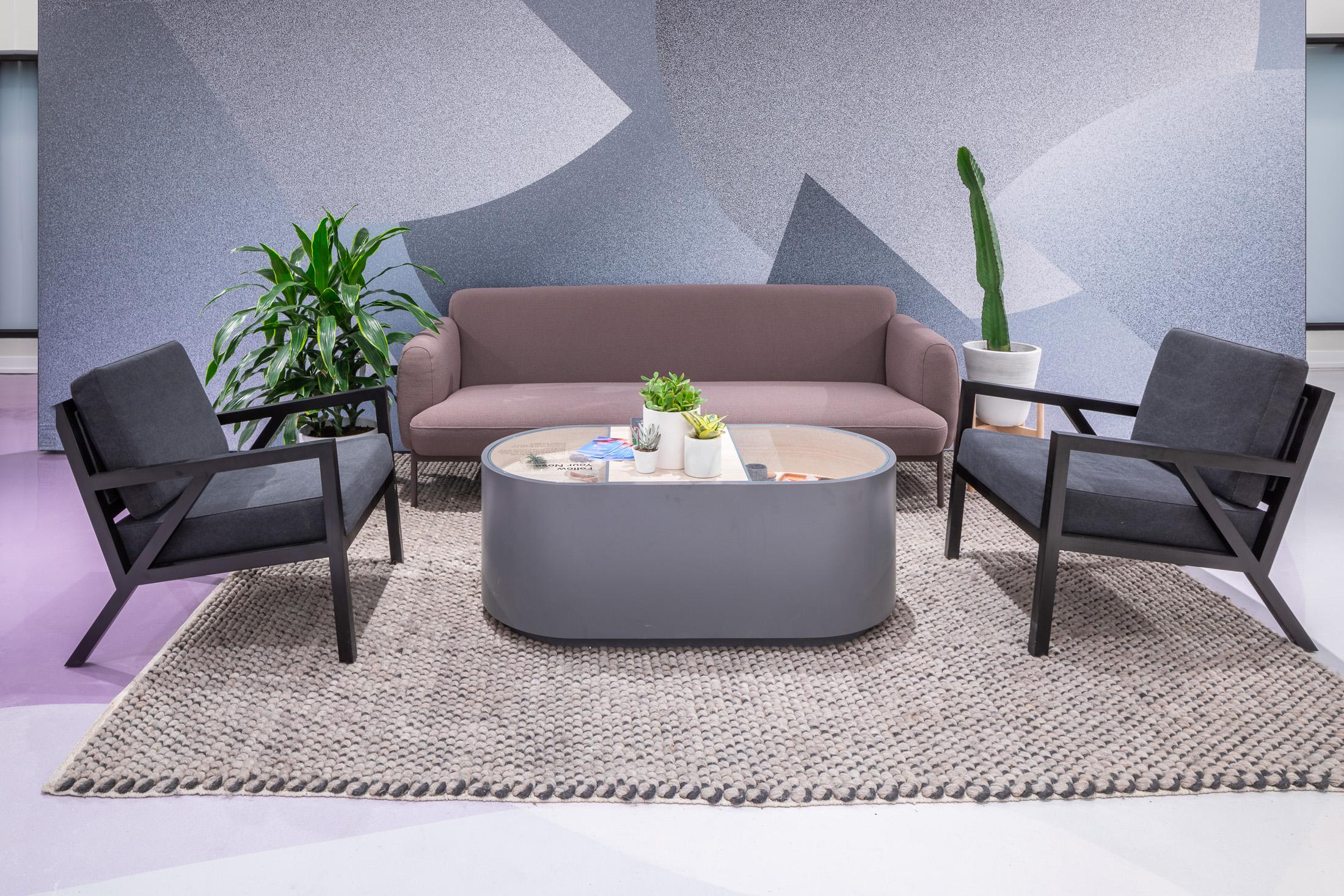 To help customers navigate the various products, Tokyo Smoke labels each type of item with a stylized, yet easily recognizable symbol: a burst of vapor lines for sprays, a droplet for oils, a tidy tube with a twist for pre-rolls. Cannabis and accessories are displayed on custom-made "bud carts"—an evolution of the bar cart, as the brand refers to it—that highlight the different uses and give inspiration for curating a cannabis collection at home. The retail spaces also feature education bays to provide information about cannabis to help empower individuals. This level of in-store engagement is key in cultivating an approachable, educational atmosphere. "The whole idea is to bring people together to create dialogue and education," says Norton. "It's about people being informed."
Though as of now, Tokyo Smoke only has cannabis stores in Manitoba, there are plans to expand across Canada this year. In Ontario, the brand is currently awaiting the lottery results for private retail license, which will be announced on January 11. "It's the nature of the beast that things change literally every day," says Norton. "We are at the extreme end of regulation, but as people become more comfortable, the regulations will change and soften. Canada is really laying the foundation for international growth, for more countries to follow suit." And with the elevated, educational, thoughtfully designed approach of companies like Tokyo Smoke, perhaps it's high time.
_________
Never miss a story. Sign up for NUVO's weekly newsletter.