An Illustrated Guide to Canadian Desserts
Decoding our nation's sweets.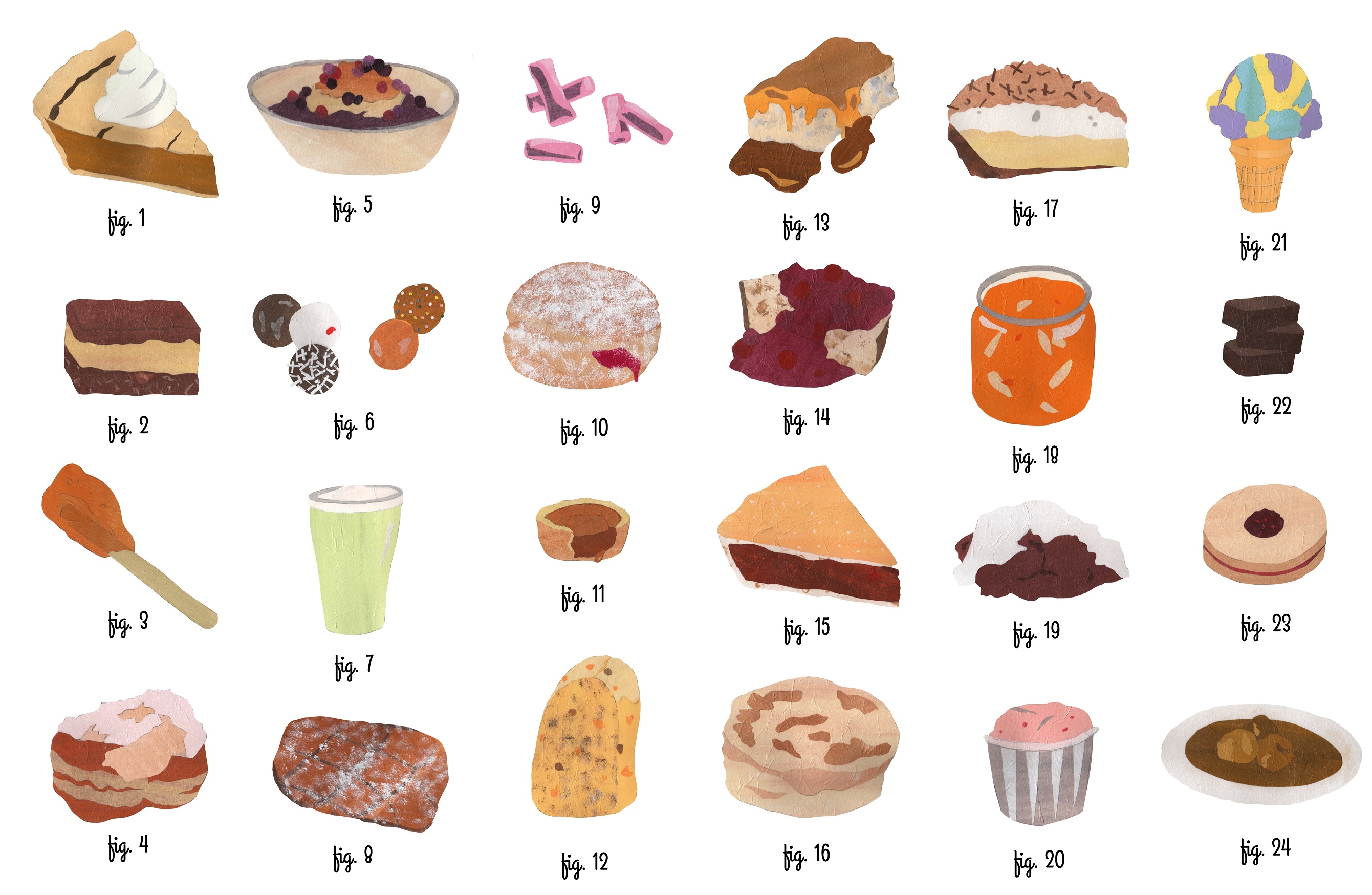 If asked, most of us could name different types of French desserts until we turned blue—éclairs, Napoleons, Mont Blancs, macarons—there's plenty to work with. The same task is fairly easy with Italian sweets (tiramisu! Cannoli!) and Japanese (mochi, matcha ice cream, that cotton-y cheesecake, strawberry Pocky for days). But when it comes to naming traditional Canadian treats—desserts invented and often only available in our home and native land—folks are generally less familiar. Though every Canadian region has its sweet specialties, many are unknown beyond their particular places of origin—which is a shame, because they're all delicious. Here, learn your Chicken Bones from your Moosehunters, your figgy duff from your flapper pie, and brace yourself for more maple syrup than seems safe to ingest, as we present an illustrated guide to Canadian desserts.
Fig. 1, Sugar Pie: A.k.a. tarte au sucre, the sugar pie is the quintessential, ultra-sweet Québécois dessert for cold winter nights. Essentially, maple sugar and cream combined in the right proportions so as to coagulate into a barely-sliceable, unctuous pudding, encased in a butter crust.
Fig. 2, Nanaimo Bar: The Vancouver Island city of Nanaimo is known for bathtub racing, being the birthplace of Diana Krall, and laying a ferocious claim over this unholy no-bake trinity of chewy chocolate base, creamy pale-yellow filling, and crisp, chocolatey top. Probably the sweetest Canadian dessert since sugar pie.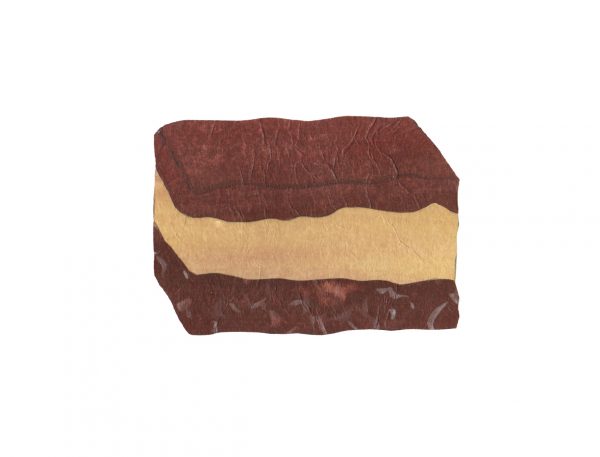 Fig. 3, Maple Taffy: Most Anglophile Canadian school children have used their teeth to scrape this chewy maple treat off wooden Popsicle sticks during routine educational outings which intend to expose them to Francophone culture, but in fact teach the dangers of emotionally disintegrating into glucose-induced group-hysteria.
Fig. 4, Persians: Created in Thunder Bay, Ontario, Persians are a fried hybrid of a cinnamon roll and a doughnut, with a thick slathering of fluffy, pink, strawberry- or raspberry-flavoured icing, which locals sometimes buy separately in a plastic tub and presumably eat with a spoon.
Fig. 5, Blueberry Grunt: In Nova Scotia (the wild blueberry capital of Canada), late summer afternoons are soundtracked by the piglet-like grunts this steamed dumpling dessert makes as it cooks. It's also known as a "slump," "fungy," or "bang belly"—why? It's the Maritimes.
Fig. 6, Timbits: Hockey player Miles "Tim" Horton never tried his eponymous franchise's perhaps most famous treat—passing away two years before their introduction. Timbits, small dough spheres that are not, contrary to popular belief, actual doughnut holes, have since become the official snack of road trips, students unable to grapple with adulthood, and Friday meetings at corporate offices.
Fig. 7, Spruce Beer: Canada's Indigenous Iroquoian peoples first brewed spruce-based drinks to prevent scurvy in the winter—Jacques Cartier is said to have picked up the tip from them circa 1536 and popularized the beverage among hardscrabble sailors. Now, in Newfoundland and Quebec, a non-alcoholic, artificially flavoured soda called Spruce Beer exists though is unlikely to provide life-saving nutrition.
Fig. 8, Beaver Tails: A yeasted doughnut in the flat, oval likeness of Canada's largest rodent's hindmost flap, Beaver Tails are often served topped with cinnamon and sugar or an inch of Nutella. Crispy and oily, they're best rationalized as fortifications during outdoor winter activities, like skiing, or skating the Rideau Canal.
Fig. 9, Chicken Bones: Back in 1885, when New Brunswick was a shipping hub for sugar- and spice-laden boats heading out of the Caribbean, Ganong Chocolates (Canada's oldest chocolate factory) began making these hot pink, chocolate-stuffed cinnamon hard candies. They've held the record for "most unappetizing candy name" for over 130 years.
Fig. 10, Jambusters: In Manitoba, jelly doughnuts are called jambusters. Go figure!
Fig. 11, Butter Tarts: Canadians get borderline impolite arguing about whether this national dessert should feature raisins or not. Similar to sugar pie, but with brown sugar rather than syrup, butter tarts were popularized by French filles á marier—young women who immigrated from France to Canada in the 1600s to marry, bear children, and bake.
Fig. 12, Figgy Duff: Boiled in a bag alongside the vegetables that accompany a Jiggs dinner (that's a traditional Sunday night dinner in Newfoundland and Labrador), this pudding is studded with raisins, not figs. Note: "Figgy Duff" was also the name of an eighties Newfoundland rock band.
Fig. 13, Pouding Chômeur: Female, Québécois factory workers created this dessert, which translates as "poor man's pudding", during the Great Depression. It's a retro, batter-baked-in-caramel kind of treat, similar to a pineapple upside-down cake, minus the pineapple, and more than the sum of its parts.
Fig. 14, Saskatoon Berry Jam: Though they look like blueberries, the Saskatoon berry is more closely related to an apple, with a sweet, almondy flavour. Particularly when mixed with strawberries, this ubiquitous Prairie fruit makes a mean jam to serve on buttered, toasted sourdough.
Fig. 15, Bakeapple Pie: You may have seen cloudberry preserves on the shelves of Ikea's food station—in Newfoundland, that same wild, bright orange fruit is known as a bakeapple. It's seedy and sweet, and said to scent the bogs it grows in with the aroma of apple pie. Mmm… pie bogs…
Fig. 16, Bannock: Almost every Indigenous Canadian nation makes a version of bannock, which is dense and bready when baked, or crispy, like a proto-Beaver Tail, when fried.
Fig. 17, Flapper Pie: An old-fashioned Prairie favourite with a graham cracker crust, vanilla custard filling, and meringue on top, flapper pie has something of a "church supper" sensibility about it. Consider it the country cousin to banana or coconut cream pie.
Fig. 18, Nougabricot: A Québécois conserve made from apricots, pistachios, almonds, citrus, and honey, nougabricot was popularized internationally by Alsatian pastry chef Christine Ferber. The most Californian thing to ever come out of Eastern Canada, it's sunshine in a jar.
Fig. 19, Moosehunters: These big, soft, ginger-molasses cookies are an old-fashioned Newfoundland home-baking favourite, sometimes given extra oomph with the addition of cocoa powder and a drizzle of white icing.
Fig. 20, Xoosum: Xoosum has traditionally been made in Indigenous communities by vigorously whipping buffalo berries until they foam and become a fluffy, bittersweet, ice cream-like dessert.
Fig. 21, Moon Mist Ice Cream: While banana, grape, and bubblegum swirl may not sound intuitively delicious, this ice cream outsells any other flavour in Atlantic Canada and boasts a feverishly obsessed cult following (children are known to have meltdowns when it's unavailable).
Fig. 22, Mordens' Mints: Winnipeg confectioner Mordens' has been serving its signature melty Russian mints since 1959. Any Winnipegger can tell you the candy won first prize in its category in the 1982 World Fair, and that Christmas just isn't the same without 'em.
Fig. 23, Jam Jams: Jam Jams are a Newfoundland delicacy: soft molasses cookies sandwiching a smear of raspberry or plum jam. They can be either homemade, or from Newfoundland's near century-old Purity Factories.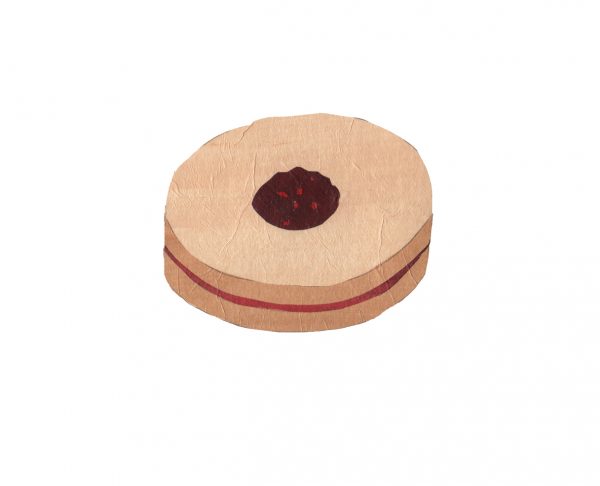 Fig. 24, Grandpères: Rich dumplings named because they're soft enough to eat without teeth, grandpères are made with butter or, more traditionally, lard drippings leftover from the making of oreilles de christ (fried pork rinds) and served smothered in maple syrup, of course.
Originally published September 14, 2016.
_________
Never miss a story. Sign up for NUVO's weekly newsletter.