6 of the World's Best New Restaurants
2020 has not been a great year for dining out. With patrons sheltering in place and economies on pause, many restaurants have adapted to a delivery or takeout model, while others have shut their doors for good. Still, many eateries around the world have chosen to open in spite of the pandemic, and their ambition is worth noting—they must really believe in their mission to weather the current storm.
Whether you're enjoying the occasional (and cautious!) meal out, or planning for post-COVID date nights, these new eateries should definitely be on your radar.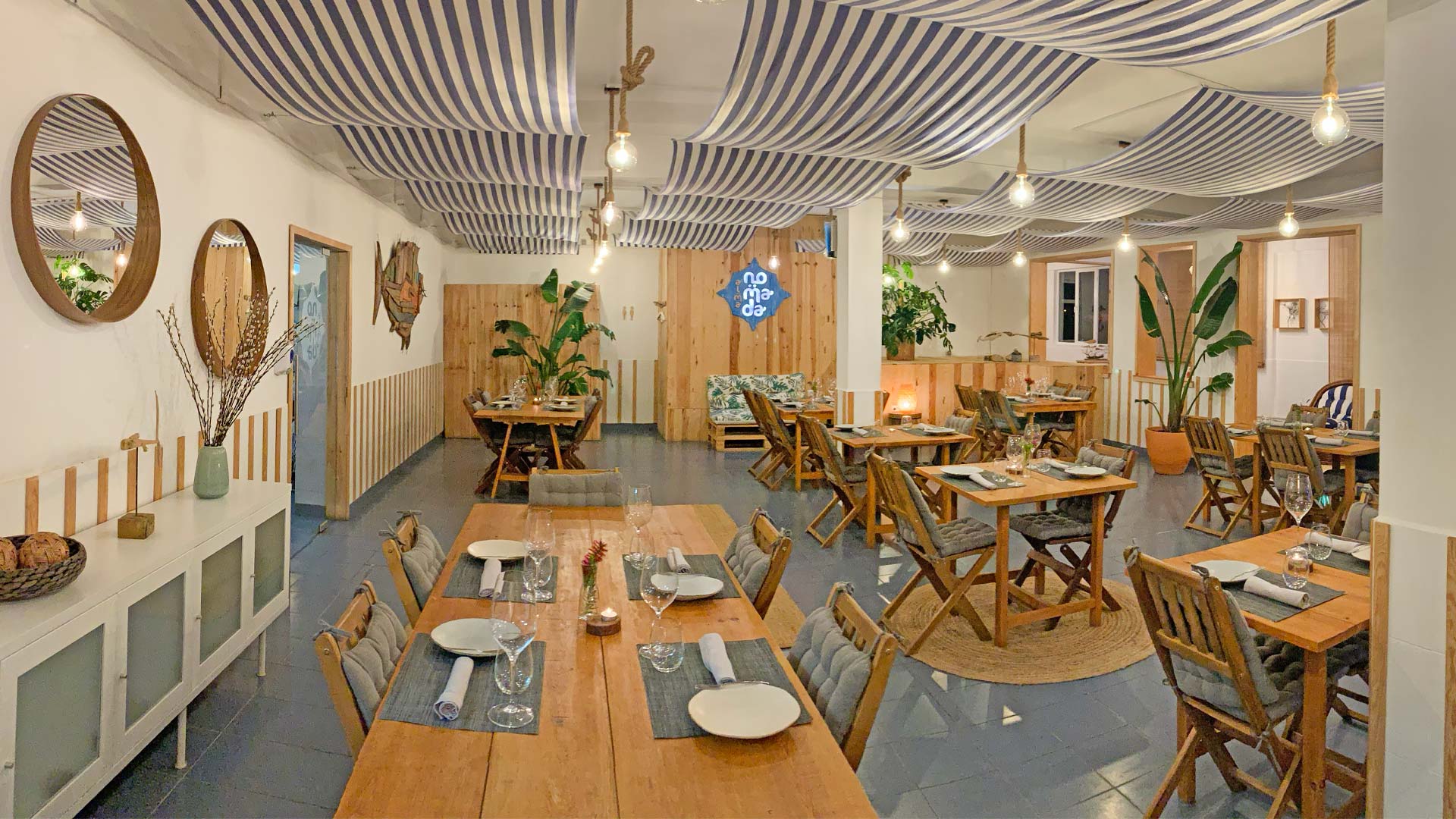 While you might expect an abundance of Portuguese haute cuisine in Porto or Lisbon, the small southwestern fishing village of Porto Covo has risen to prominence with Alma Nomada, a striking fine dining experience in the middle of a coastal campground. This may sound strange, but don't be deterred—the Yelloh! Village campsite boasts luxury apartments and bungalows, where visitors can escape for a quick siesta after an elaborate lunch of smoked duck breast or wild mushroom risotto.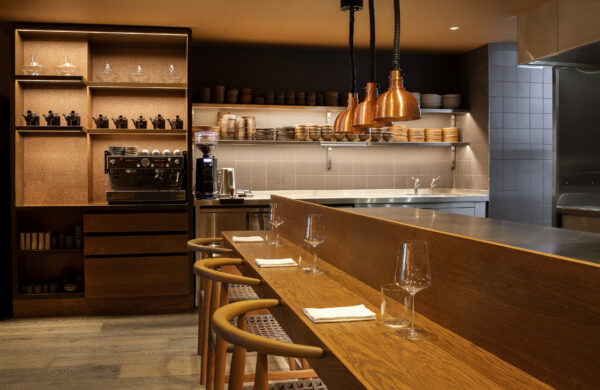 Featuring a wealth of classic dishes from West Africa (not to mention an impressive wine list), Akoko's menu reflects the creativity and imagination of West African culture, creating multisensory meals through bold flavours and vibrant aromatics. Every dish has a vegan alternative—smoked jollof rice is served with either goat or beetroot, for example—and half of its still and sparkling water sales support Belu, a social enterprise that donates 100 per cent of its profit to WaterAid and provides clean water to those who lack it most.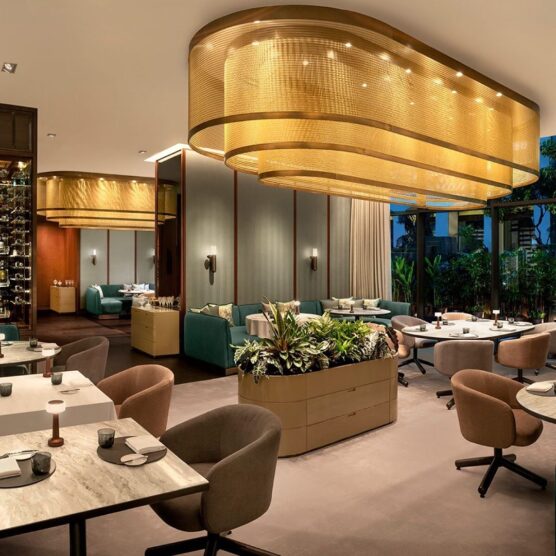 If you've ever visited the Swiss Alps at St. Moritz or Bad Ragaz, you may recognize the IGNIV brand from two of chef Andreas Caminada's Michelin-starred restaurants. In October of this year, Caminada extended IGNIV's presence beyond Switzerland to the bustling heart of Bangkok, nestled in the city's exquisite St. Regis Hotel. Though the restaurant does offer a stunning à la carte menu, it is known for its unique sharing concept, allowing guests to connect with each other over a playful—yet expertly executed—dining experience at this new restaurant in Thailand.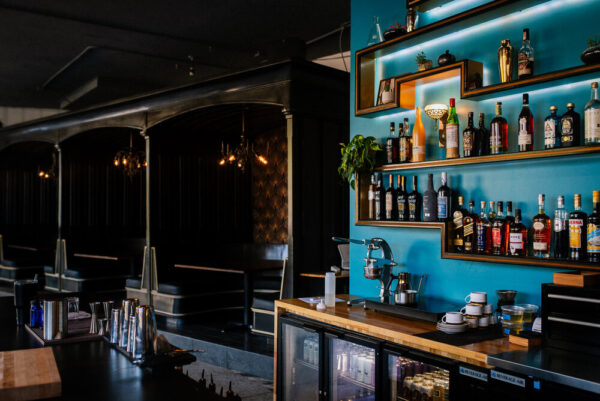 What's better than gourmet food served in a casual setting? The new Lucky Accomplice in Fox Park, St. Louis, serves "modern, approachable takes on classic bar fare"—but there is nary an onion ring or chicken finger on this menu. Instead, you'll find farm potatoes with raclette cheese and kale, and chicken cooked in yogurt flanked by cauliflower, sour cream, and fermented potato. Top it off with pear tarte tatin or maple panna cotta, and you've got yourself one lavish date.
After opening its doors in May, Reykjavik's Sjáland Matur & Veisla is already beloved by locals—it's usually booked to capacity for days on end. The menu boasts a clever fusion of Italian and Nordic cooking, featuring anything from wood-fired pizzas to fresh (and local!) seafood chowder and braised beef cheek. With a beautiful view of the Faxa Bay and a predictably sleek design, the Sjáland dining experience is no simple meal—it's also a feast for the eyes.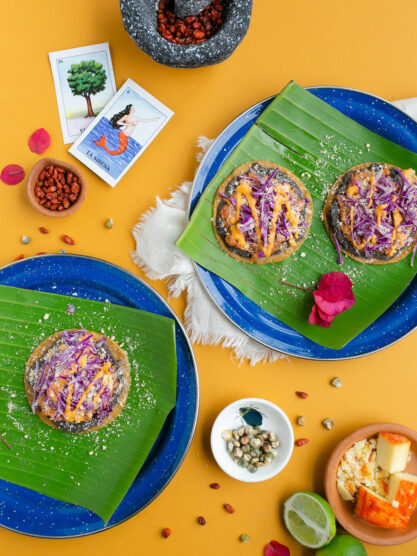 When you think of tacos, you might not imagine duck confit, braised lamb neck, or pastrami taking centre stage—but chef Edgar Ulysses Rico sure does. Highlighting the cultural significance of true heirloom corn tortillas, chef Rico crafts his masterpieces with "technique, history, tradition, and finesse," even bringing some of co-owner Sara Mardanbigi's Persian heritage into the mix. Taco lovers everywhere rejoice—Nixta Taqueria is taking street food to the next level.
_______
Never miss a story. Sign up for NUVO's weekly newsletter here.