Germany's wine aligns to consumer taste.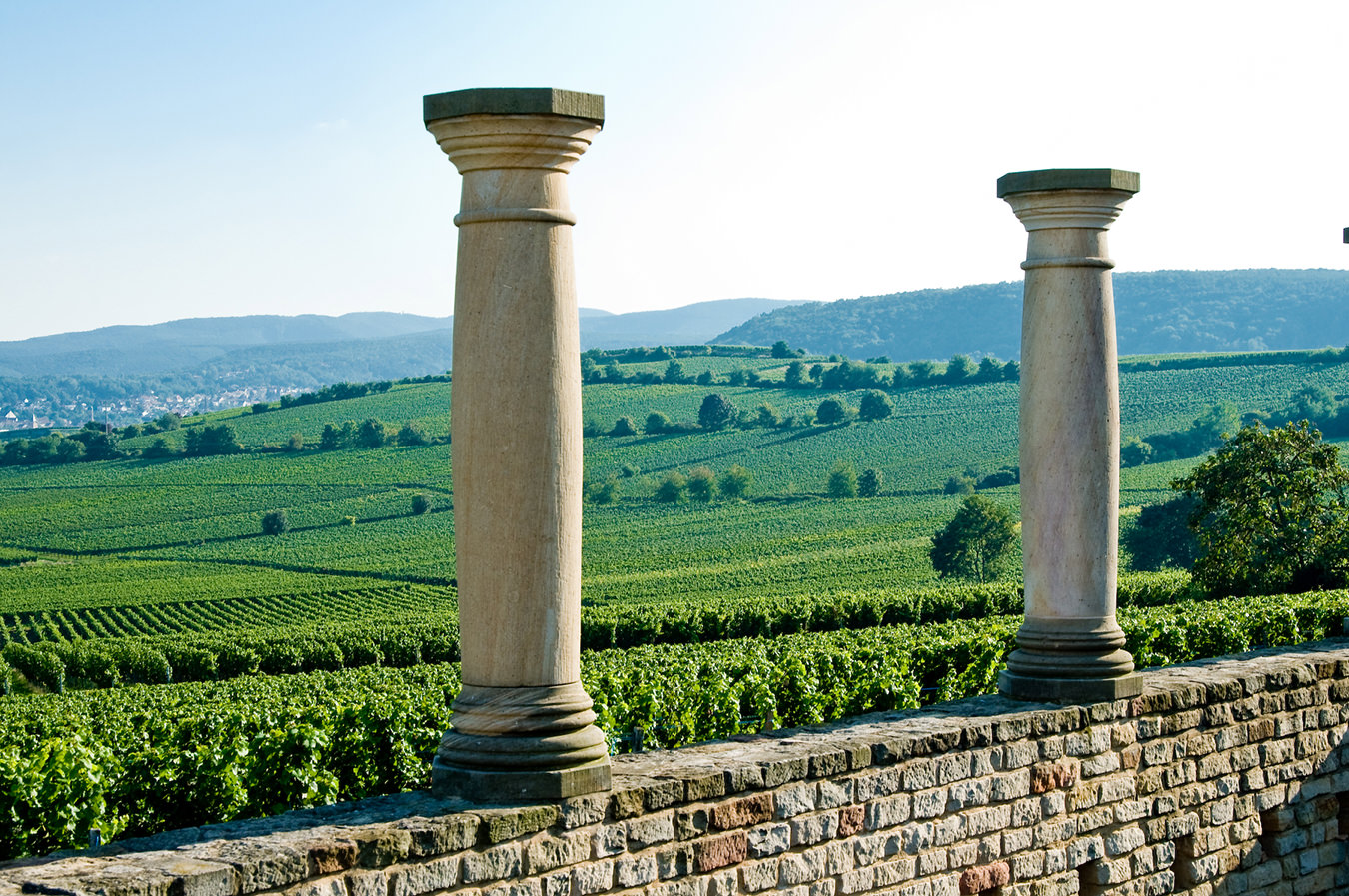 A quiet revolution is taking place in Germany these days, and it might well deal with some of the major obstacles German wine has met among international consumers. The revolution is taking place in many vineyards and wineries, and in the ways that the highest-quality German wines are labelled. If you, like many consumers, think all German wine is sweet and white, and that German wine labels are unhelpful guides to quality, some surprises are coming your way.
The first assumption is probably a legacy of the inexpensive, sweet, but often flavourless Liebfraumilch whites that used to dominate German wine exports: nearly half the wine shipped from Germany in the 1980s was Liebfraumilch. Although there are still a few examples on wine store shelves (Blue Nun is the best-known brand, and it still sells quite well), Liebfraumilch is becoming a rarity.
German wineries across the board, but especially at the top end, are focusing much more on dry styles, and more than half of Germany's wine production is dry these days. (Paradoxically, just as German wines are becoming drier, a number of new-world producers are introducing many more reds and whites in sweeter styles to cater to consumers with a sweet tooth.)
When asked about sweet wines, Stefan Winter, a third-generation winemaker and owner in the Rheinhessen region, says, "It's not my thing to make wine like my parents." Winter says he focuses on harvesting grapes when they're ripe (but not too high in sugar, to keep the alcohol down) and have good acidity. Then he vinifies most of his wines dry.
Winter Leckerberg riesling from 2012, rated the equivalent of a Grand Cru Burgundy, is almost bone-dry, with bright fruit and acidity. It's indicative of the trend to make the finest German wines dry—a trend that will be bemoaned by the declining number of lovers of the sweeter styles.
Then there's the colour of wine. Not so long ago, German wines were overwhelmingly white. Wine drinkers in Germany and elsewhere have gravitated toward red, and warming climates have made some regions unsuitable for the cool-loving white grape varieties, notably riesling. In Baden, many riesling vineyards have been replanted with pinot noir, a trend that not only shifts the balance of colour from white to red, but reduces the potential to make sweet wines.
Next, look for a makeover on German wine labels—not so much the design, but in the words used to indicate the quality at the highest-quality levels. The language on German wine labels has often been impenetrable to non-German speakers—even when it wasn't printed in Gothic script. Quality indicators like Qualitätswein mit Prädikat, and style descriptors like Trockenbeerenauslese don't roll off the Anglophone tongue. They left too many consumers glassy-eyed, before they moved to the slightly more comprehensible Bourgogne section of a wine store, or to the more transparent labels of new-world wines.
If you think all German wine is sweet and white, and that German wine labels are unhelpful guides to quality, some surprises are coming your way.
In the last few years, when competition for consumers has sharpened, German wine producers have been trying to simplify their labels so as to make their wines more accessible. In 2000, the state-affiliated German Wine Institute launched two new categories—Selection and Classic—that had English names. Wines labelled Selection taste essentially dry, while those labelled Classic may contain more residual sugar but must taste "harmoniously dry". These terms were adopted to emphasize the dry-ward drift of German wines, but despite some attempts to educate consumers, it's doubtful if many have come to know what they mean.
Nevertheless, the terms are widely used, and they're useful guides to wine style. Herbert Messmer makes wine in the Pfalz region and labels his single-vineyard pinot gris Selection. It's a complex, luscious wine aged on its lees in barrels for eight months, but it shows bright, clean acidity, and comes across as solidly dry.
Adopting English terms was a brave initiative, rather like French producers labelling their wines by grape variety, as well as by appellation, to try to stem the drop in French wine sales from the early 2000s. But using English was apparently too radical for the VDP (Verband Deutscher Prädikats), the elite German association of quality wine producers. When it devised a quality classification scheme a few years ago—it came into effect with the 2012 vintage—it stuck resolutely to German terms.
The VDP's quality categories are not recognized by German wine law as an official classification scheme. But they are used by the 200 members of the association, which is rather like a guild. (The VDP represents only 5 per cent of Germany's vineyards.) The VDP's members are, by and large, known by critics to be the very best German wine producers, so their classification scheme is widely recognized as a reliable guide to quality.
To a large extent, the VDP quality categories parallel the wine classification scheme of Bourgogne, by dividing the bulk of producers' wines into regional (known as Gutswein) and village (Ortswein) levels. The former is each producer's basic wines that speak to a regional style, but bear in mind these producers are among Germany's best, so we are far from plonk here. The latter represents the style of specific villages or small districts, and they must be made from traditional grape varieties, like riesling and pinot noir.
Although at the lower end of the quality ladder, both these wines can be very impressive because they are from high-achieving wine producers. Gerhard Roth, of Weingut Roth, makes wine from the silvaner grape variety (which pairs beautifully with white asparagus) in the small Franken region. His Gutswein-level delivers lovely herbal flavours backed by crisp acidity, while his Ortswein silvaner is clearly a notch or two higher in quality, with ripe fruit flavours and a solid seam of zesty acidity.
At a higher level there are two other categories. A wine labelled Erste Lage ("first-class site") comes from a vineyard that has been graded first class; it's comparable to Premier Cru in Burgundy. Even higher are wines from the very best vineyards, labelled Grosse Lage ("great site"); they are analogous to Burgundy's Grand Cru wines. The parallels seem more than fair enough and, again, it's possible to taste the differences among the wines produced by individual wineries.
At the very top of the quality ladder are wines labelled Grosses Gewächs ("great growth"), which is abbreviated GG on labels because German wine law does not permit use of the full term. Grosses Gewächs wines are ultra-premium dry wines from the finest parcels of vines in top vineyards. A GG wine represents the top tier that Germany produces. The whites can be released for sale only from September 1 of the year following the harvest, while the reds get an additional year of aging.
There are stellar wines at this level, even from the difficult 2013 vintage (the current offering for white wines) that produced unusually assertive acidity. Rieslings make up the largest single contingent, but other impressive whites are to be found among the pinot gris, pinot blanc, chardonnay, and silvaner. Fine red Grosses Gewächs (the current vintage is 2012) include pinot noir, pinot madeleine, and lemberger.
The VDP's classification might not have official blessing, but it has been well received by critics. If consumers continue to have trouble understanding labels, it's because the German terms just aren't yet familiar. Many more people know that a Grand Cru or a Premier Cru suggests a good wine than recognize the same thing when they see Erste Lage or Grosses Gewächs. The reality is that French wine terms are more widely known, and French more widely understood, than German. For the industry, the task ahead is to educate the consumers who will buy these exceptional wines.
The shifts in German vineyards and wineries, together with the changes in labelling, are indeed a quiet revolution, but German wines are still retaining their identity as they adjust to new climatic realities, taste trends, and market conditions. Jan Eymael of Weingut Pfeffingen in Pfalz puts it this way: "We want to be German, not international, wine producers. But from time to time, we have to adopt a few things." As for the new classification, the VDP's president, Steffen Christmann, calls it a last effort to combat German wine's cheap and sweet image: "We can't change it again."