Dani Reiss of Canada Goose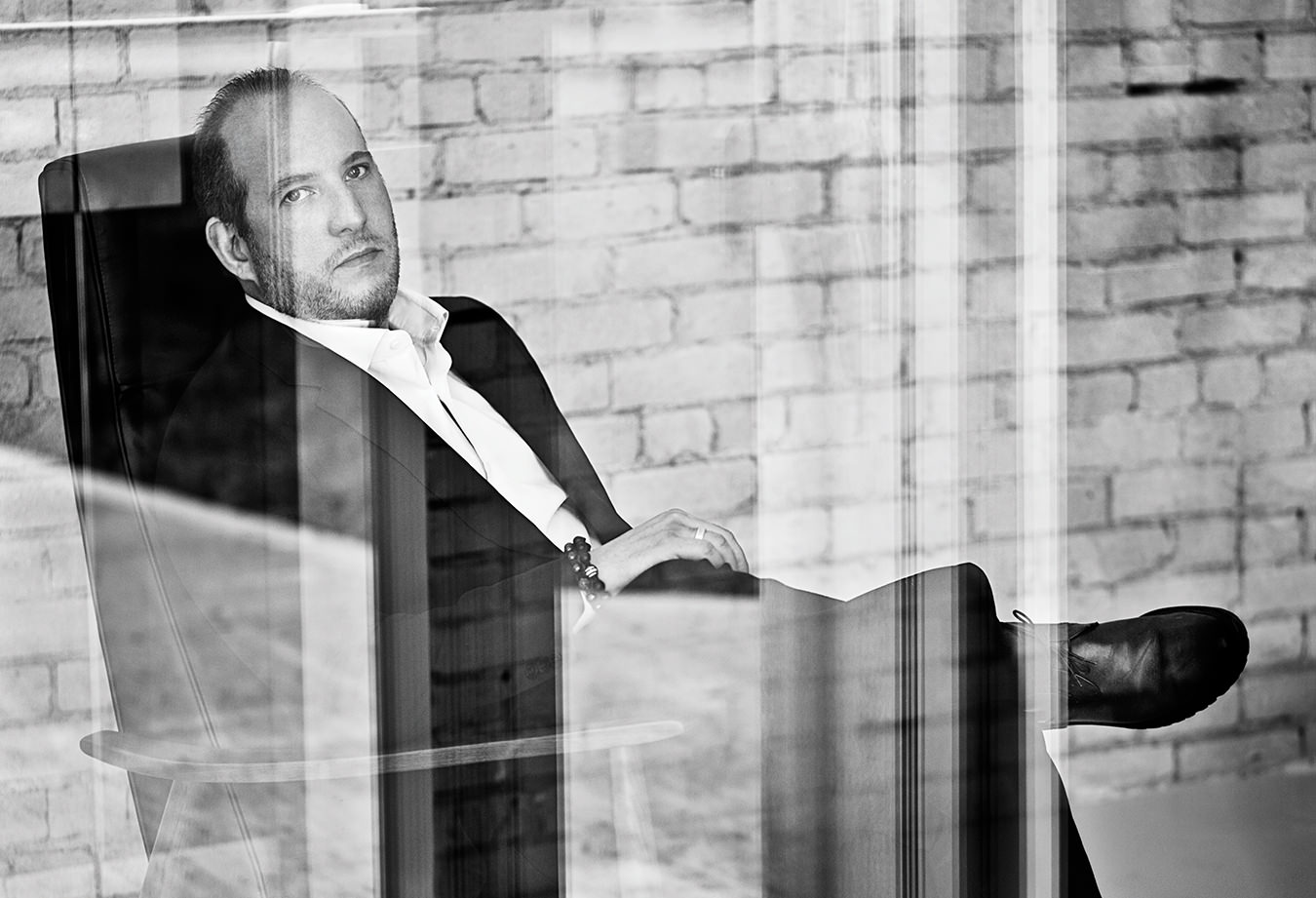 There is the pretty side of a Canadian winter: pristine white landscapes glistening in the sunshine, clouds of laughter sailing like paper boats in the air, delicate snowflakes trickling down from the sky. Then there is the other side: bone-cracking, sub-zero temperatures and nightmarish winds that slice right through you. Whoever described hell as a fiery blaze must have been geographically challenged.
Segue now to Dani Reiss, who stares down this most unforgiving season as president and CEO of über-brand Canada Goose. The 39-year-old asserts that his down-filled coats are the antidote to Mother Nature's extreme chill. This year, the third-generation family business is set to soar over the $100-million mark in revenues—more than 3,000 per cent growth over the last decade. The message is clear: wherever it's cold, Canada Goose is hot.
From his Toronto headquarters, Reiss speaks with penetrating intensity, weaving keywords like authentic and honest into smooth, rehearsed rhetoric. "I often call Canada Goose 'the Range Rover of clothing'," he says, referring to the British sports-utility vehicle that was originally designed for the roughest and toughest of environments, and has, over the years, transitioned into a high-end, aspirational brand. "It's the car of the Outback, and yet, ironically, the Queen also drives one." Focusing a little closer to home, he adds, "Everyone in Toronto that wants a status symbol or to make a fashion statement is driving one. It actually is a very similar product to ours—the mentality is the same."
He's got a point. Look around you: Canada Goose parkas and bomber jackets with fur-trimmed hoodies are dominating the streets, making Canada Goose part of every savvy urbanite's $600-plus must-have uniform. This includes figure-conscious styles for ladies (who now make up about half of their market), an ever-expanding line for children, and vests, gloves, toques, and hats.
Reiss wasn't always business minded. Although he grew up as heir to the proverbial golden egg, he never envisioned himself as one day being, ahem, leader of the flock. "For me, it was always just my dad's business. He makes coats. Done and done," admits Reiss.
Armed with a bachelor of arts in English literature and philosophy from York University, Reiss originally planned to become a writer. "I thought I was going to work here for three months and make some cash, and then go travelling and write some short stories," he says. The epiphany hit, he says, when he tagged along to a trade show in Germany, where the brand was booming despite remaining virtually off the radar back home. Reiss received unsolicited praise from people who already owned and loved his dad's coats. "There were these incredible stories attached to the people who were wearing the brand, and I wanted to explore that on a deeper level. I wanted to tell their stories in a much bigger way that hadn't been done before. I thought that if people knew about these stories, it could be very powerful."
Reiss also grew to appreciate the legacy of his Polish immigrant grandfather, Sam Tick. After working in factories as a cutter for other brands, Tick spread his entrepreneurial wings in 1957 and started Metro Sportswear, mainly producing outerwear for local clients. A generation later, Tick's daughter Malca (Dani's mother) married David Reiss (Dani's dad). David joined the business in the 1970s, took over in 1982, and later rebranded it as Snow Goose (the "Canada" change happened in 2000). David developed a down-filling machine that helped focus the business on supplying down coats for Ontario police officers and various municipal employees.
Soon after Dani Reiss started working at the company, he put his wordsmith skills to work, spinning his unique heritage and the brand's priceless testimonials into an enduring marketing campaign. One of his first taglines still resonates today: "Ask anyone who knows." Positive comments have come from Laurie Skreslet, the first Canadian to scale Mount Everest; Lance Mackey, the American dogsled racer who's won the Iditarod four years in a row; the research team for Polar Bears International (for which Reiss is now chairman) in Churchill, Manitoba; and many others. As part of the company's 50th-anniversary celebrations in 2007, Reiss published Goose People, a coffee-table book that profiled many such inspiring personalities, all of whom swear by Canada Goose clothing.
Just what kind of cold can a Canada Goose coat withstand, anyway? According to Reiss, the Snow Mantra parka—with its high loft factor, breathable membranes, and moisture wicking—was tested to keep a person who is standing still comfortable, indefinitely, at minus 30°C and beyond. "I don't know a jacket that's warmer on the planet," says Reiss. There's also the hugely iconic Expedition Parka, which "scientists in Antarctica have been wearing for the last 30 years."
The idea to tweak the name from Snow Goose to Canada Goose was also grâce à Dani Reiss, who understood the romantic mythology through which the outside world regarded his mother country. Furthermore, for Reiss, who became CEO in 2000, the Made in Canada promise became the company's modus operandi. He jokes that had he earned an MBA, he probably would've moved production to China—but "fortunately" he didn't know better. While other companies migrated to Asia, Reiss remained adamant—and still does today—about building and fortifying his nest in Canada. "You can't make a Swiss watch in China" is an analogy to which he always comes back. "When people talk about watches, they say, 'I bought a Swiss watch.' The country, Switzerland, and the product are dynamically linked together. Many of the great watch companies, which are luxury brands, would lose their cachet if the watches were suddenly made in Vietnam."
Reiss continues, "If we had been Canada Goose made in China, the European market would have come back to us and said, 'But we have 14 German brands that we're saying no to because they're made in China. So why would we say yes to a Canadian brand made in China?' They wanted us because we were something special. And the price point didn't matter. They put us in a higher tier with luxury brands, even though we were an outdoor brand."
But Reiss doesn't just talk the talk. When much of the business was still making jackets for other brands and only a small component was under the Canada Goose label, he remembers calling Northern Airlines back in 1997: "I got them to buy into Canada Goose, and that was huge." By 2000, a new blueprint was on the table and everything was combined under the same Canada Goose banner.
Typical of Canadians: we always seem to be the last ones to realize our worth. "I remember quite distinctly, eight or 10 years ago, I was in Stockholm. There were people wearing Canada Goose jackets everywhere, and there still are," says Reiss. "I said to myself: We've got to be able to do this back home. After all, it's Canada Goose."
But despite the boom elsewhere, retailers in Canada were a tough sell. They would tell the young salesman that city dwellers didn't want a utilitarian parka and that a down jacket selling for more than $399 wouldn't sell. Reiss refused to let this ruffle his feathers, and he delved once again into that human connection, betting on the theory that if you build consumer demand, retailers will come. "Back in the day, we didn't have big marketing budgets," he says. "So we had to find ways for people to see our product, and one of the ways to do that was to put it on people who were cold." One of his guerilla marketing tricks involved outfitting bouncers at Toronto's Guvernment nightclub, who cleverly doubled as strong but silent spokespersons for the brand.
Gaining some Hollywood converts helped the brand achieve prominence, too. Independent of Reiss, movie crews discovered Canada Goose, which became the standard wardrobe for filming in cold climates. Says Reiss, "It's a great marriage because it's utility and function mixed with glamour and sex appeal. It's perfect because it's not even remotely contrived—it goes back to that word authentic." These days, Canada Goose jackets are routinely seen not just behind the cameras but also in front. Reiss adds with a laugh, "Typically, the bad guys in the films are wearing our competitors. It's true. I kind of love that."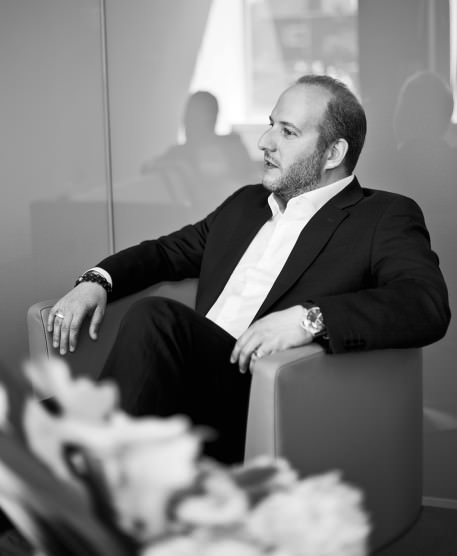 Speaking of competition, the Canadian coat market is stocked with similar labels. Birds of a feather, mind you, don't always stick together; Robin Yates, formerly with Canada Goose, went on to create Nobis, which means "us" in Latin. But Reiss doesn't pit "us" against them and downplays any drama that outsiders fabricate. Nor does he seem to care about other labels that have materialized post-Goose and are currently capitalizing on the now-iconic parka and bomber jacket phenomena. With some bearing similar albeit different logos, and all delving deep into Canadian pride, the list includes both Ontario and Quebec companies such as Pajar, Mackage, Arctic North, Moose Knuckles, and CMFR.
Imitation is the best form of flattery. "We became a leader, the leader, for Canadian-made outerwear," says Reiss, "and to have other companies pop up and try and compete validates the category itself and validates us [as] a leader of the category. I think that from an authenticity point of view, nobody rivals us."
It seems that the major obstacle for Canada Goose at large is not the potential rise of others, but rather the limitations of its own success. To meet supply and demand and still "keep it real" in Canada, Reiss states he is aggressively investing in training and manufacturing—rebuilding a once-prosperous clothing industry in Canada that was otherwise "decimated" when the Asia factor came into play.
Another hurdle facing Reiss is the challenge of remaining current while bypassing the temporary glory of fad culture. "You won't see Canada Goose blazers anytime soon, or men's or women's button-down shirts," he says. What Reiss does promise is more "fun" collaborations, such as those he did with Japanese designer Yuki Matsuda in Lego-hued red, green, and blue Harris tweed wools, or with hip Parisian boutique Colette in their signature blue. In 2011, adding a dose of street cred, he worked with Canadian turned international rap star Drake, who co-designed a pimped-out Chilliwack bomber in leather and 24-karat gold zippers (each limited-edition jacket came with a $5,000 price tag). In stores this season are coats in sophisticated virgin wool shells that showcase a new partnership with Italian heritage brand Loro Piana, celebrated for using the finest fabrics in the world.
Besides the never-ending mission of fine tuning and improving his products, Reiss has long warmed up to the idea that he will be forevermore on his toes. Never mind the fact that he recently, voluntarily, even eagerly, went to the South Pole and slept in a tent. He reflects: "I thoroughly love what I do, and my business and my personal life—they are all very much intertwined." Does the seasoned entrepreneur ever wonder about his fate had he followed the path of short-story writer? "I'd like to think I would have been successful," he says, chuckling, "but it's a bit presumptuous to say." No matter now. Reiss may have started his career writing other people's stories, but it's very clear that today, he has his own tale to tell.
Coat photo provided by Canada Goose.