How does a farm boy become the toast of the world's most elite hotels? The answer is sitting across from me: Todd Towers.
Successful and charismatic, the entrepreneurial Towers is building Farmboy Fine Arts (FBFA) to international heights. As president and creative director of this rapidly expanding firm, FBFA is gaining global recognition for its cosmopolitan contemporary style. The company's focus is aesthetic identity, and its method is integrated artwork and design from both local and international artists. Currently, FBFA has approximately 180 projects in the works at some of the most luxurious hotels, restaurants and spas the world has to offer. And it's no wonder the business keeps coming; with a client roster that includes industry leaders such as Trump, Caesars, MGM, Four Seasons and W Hotels, the Farmboys are bringing their hearts to art, and it's paying off.
Hailing from Red Deer, Alberta, Towers grew up on a generations-old cattle ranch. Greatly influenced by the agrarian lifestyle he observed, Towers learned the value of collaboration and community—"In a small town, everyone helps each other out"—which he would later apply to his business model for FBFA. The mantra for the company, "rural roots, urban design", is a homage to its humble beginnings in Western Canada. And much of the brand identity is derived from Towers's personal life. The name itself emerged from a nickname, "Farm Boy", he had while getting his fine arts degree from the University of Calgary. But before there was FBFA, Towers planned on becoming a painter.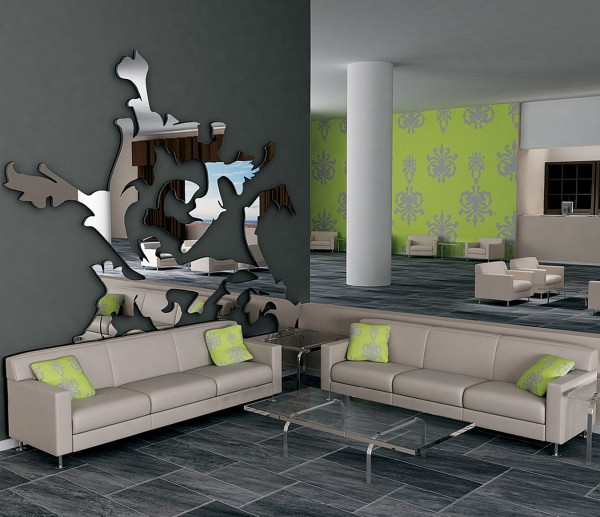 In fact, a pivotal point in Towers's career came at one of his art exhibitions, when an interior designer selected some of his paintings for a project. Towers realized the constraints of the gallery industry and the traditionalism of design firms, and wanted to get beyond those restrictions. There was enormous potential for a customized-art niche market, and it was this client-focused facet of the industry that appealed to him: the creation of site-specific art and design objects for various environments. "The hospitality and commercial sector has a massive ability to reach people and have them interact with art and design on a daily basis," he says. Through commercial placement, Towers has been able to maximize the exposure of art to the greatest number of people, making art a part of their everyday experiences.
For the first few years after forming Farmboy Fine Arts in 2000, Towers worked toward establishing a solid reputation for the company. Industry insiders and clients alike loved FBFA's unique branding and ability to produce original art cost-effectively and on time—FBFA can produce ready-to-install artwork in three to six weeks. Much of this flexibility is due to the computerization of their practice. "Computer-generated artwork is one of our most requested offerings," says Towers. (The company's website even includes a feature that allows the user to mix and match images, mediums and designs to create a unique, entirely customized piece of art.) At the beginning, FBFA hadn't yet tapped into the international scene that would soon become its milieu. In a decisive turn, Towers moved FBFA from its home turf in Calgary to Vancouver, a city known for its tourism and hospitality industry. Since that migration, revenue has more than doubled.
A few years ago, Towers received a tip from an architectural firm in New York about a new W Hotel being built in South Korea. Towers designed work specifically for the project, and business took off. More than 1,400 pieces of placed art later, FBFA now boasts a wide array of W Hotel projects.
But it wasn't just luck that brought Towers this twist of fate. Hard work and genuine artistic integrity have helped elevate him to the top. When asked why his focus remains on the hotel industry, his eyes light up. "In the hospitality industry, you are always looking for the next big thing," he says. "There is a lot of competition, and you are constantly being challenged." And Towers certainly rises to the challenge, remaining on the cutting edge of design, art and technology. "People look for good design," he says, "and we are passionate about being a part of that."