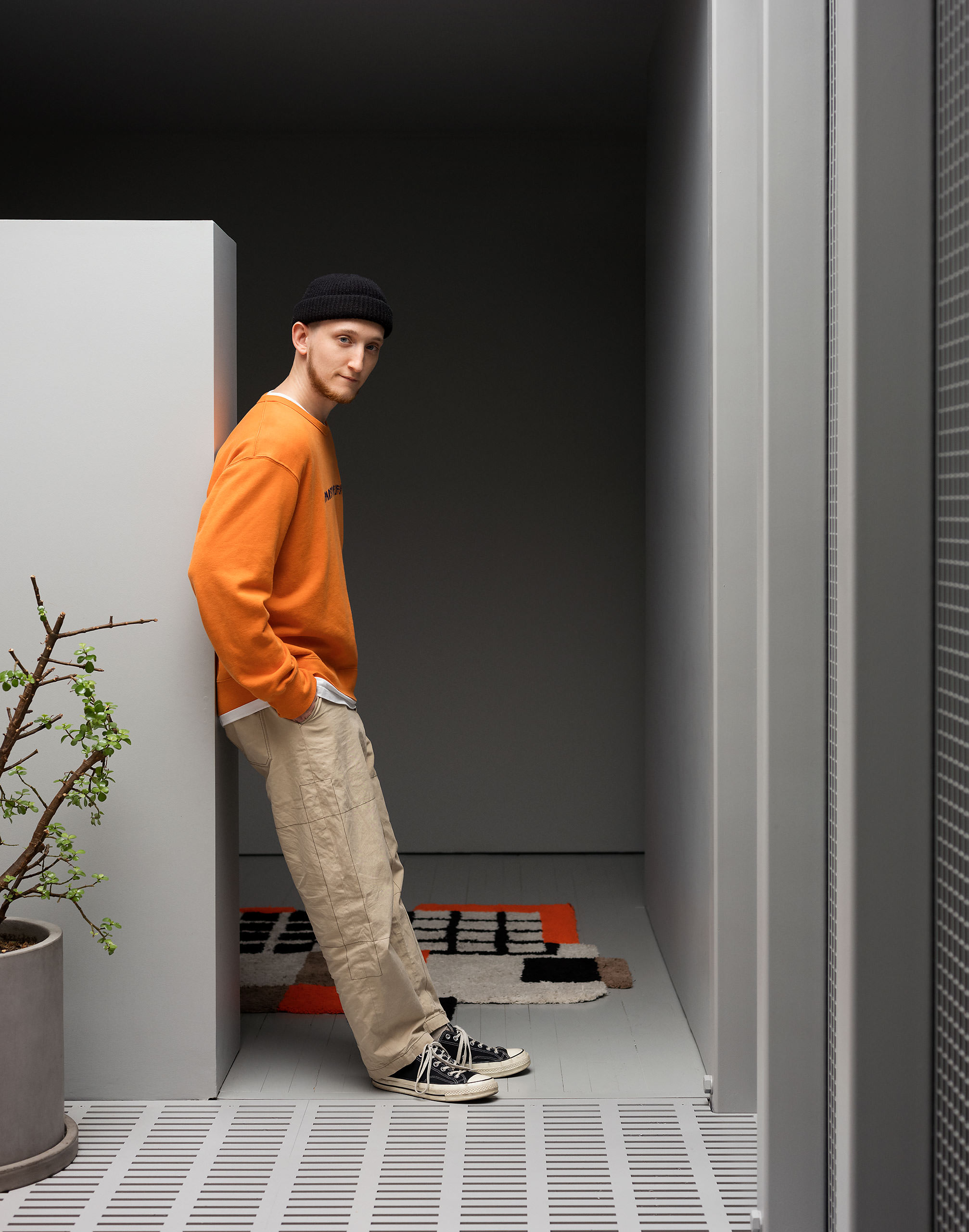 Designer Will Choui's Creative Expression
Will Choui's work is a visual journey of creative expression, forming materials into bold, skeletal shapes to create unconventional furniture with acute purity.
The first thing Will Choui tells me is he's moving to Bolton-Est, a town of around 1,000 residents about an hour southeast of Montreal, where he lives and works. The 29-year-old furniture designer and his girlfriend want a quiet country life close to family, and to have access to a larger studio than his current one, a shared space in Montreal's Little Italy neighbourhood. He's most looking forward, he says, to being "autonomous," a word that aptly captures the spirit of a fiercely independent artist. Whereas most designers flock to major cities in search of commercial success, Choui is motivated by creative freedom and instinct rather than careerist ambition.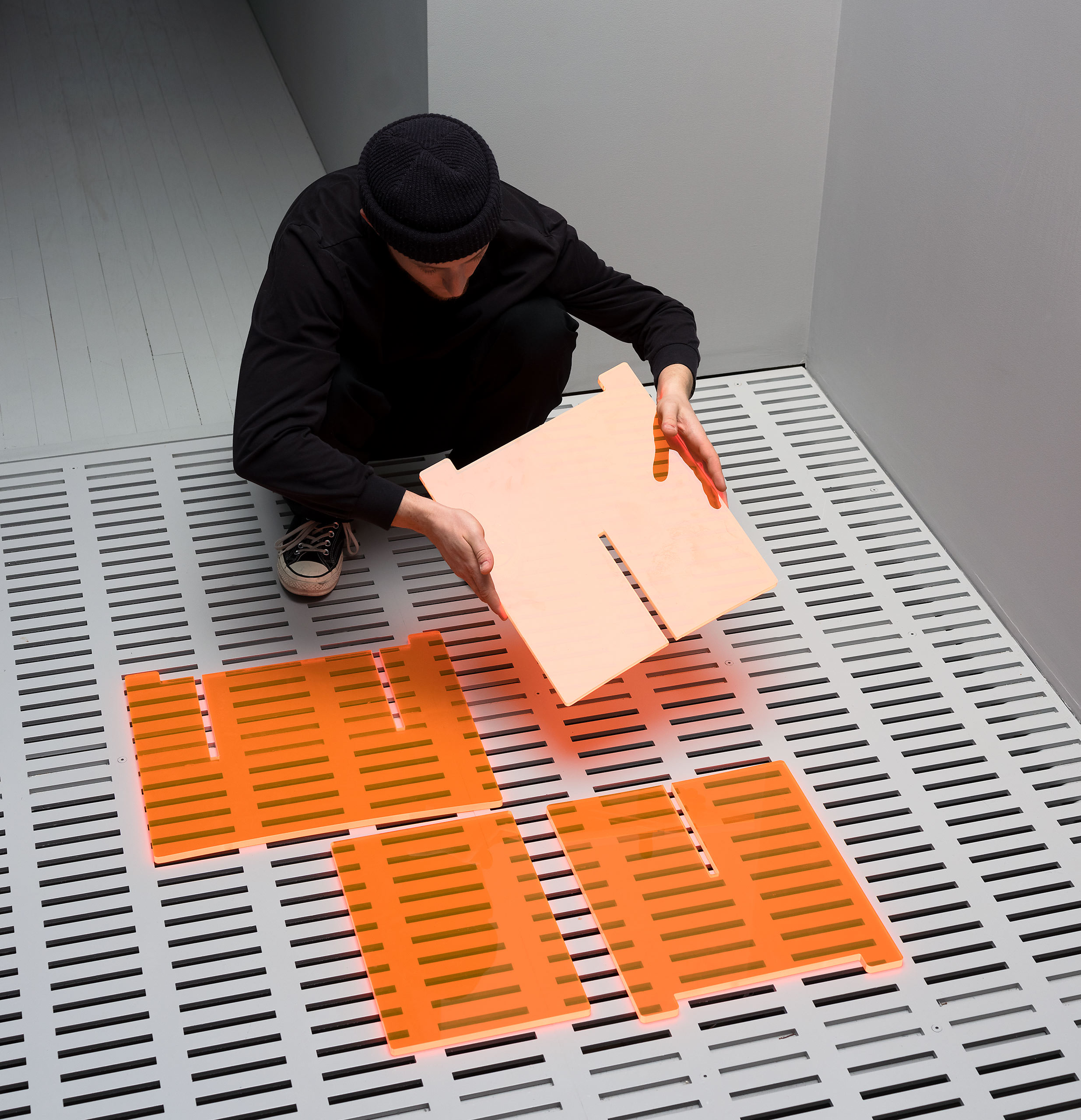 Choui's artistic inclinations were nurtured from an early age. Born in Quebec City and raised in Montreal, he and his brother accompanied their parents to museums and exhibitions and mingled with their artist friends. "I was always surrounded by a lot of artistic people," he remembers. "It was always a very creative environment." In college, however, Choui didn't pursue furniture design or fine art—but fashion. "I wanted to start a clothing company," he says, wearing a sweatshirt from Montreal brand Atelier New Regime. "I always like to dress the best. I was always really into it. I put all my money in clothing."
In fact, his foray into furniture design was a happy accident. While a fashion marketing student at Montreal's LaSalle College, Choui was looking for furniture for his apartment. Using a friend's woodworking tools, he built his first table, sparking a passion for designing furniture. The one-off project led to the creation of a custom furniture business with the same friend. The pair specialized in designing the sort of Japanese- and Scandinavian-style wooden furniture that populates Instagram feeds and Pinterest boards. "I really wanted it to be something that everyone would put in their house—very easy, very accessible," Choui recalls. Those styles, however, hew closer to his personal taste. "I like it because it's calming," he says. "I like being around natural materials and a wide environment and plants."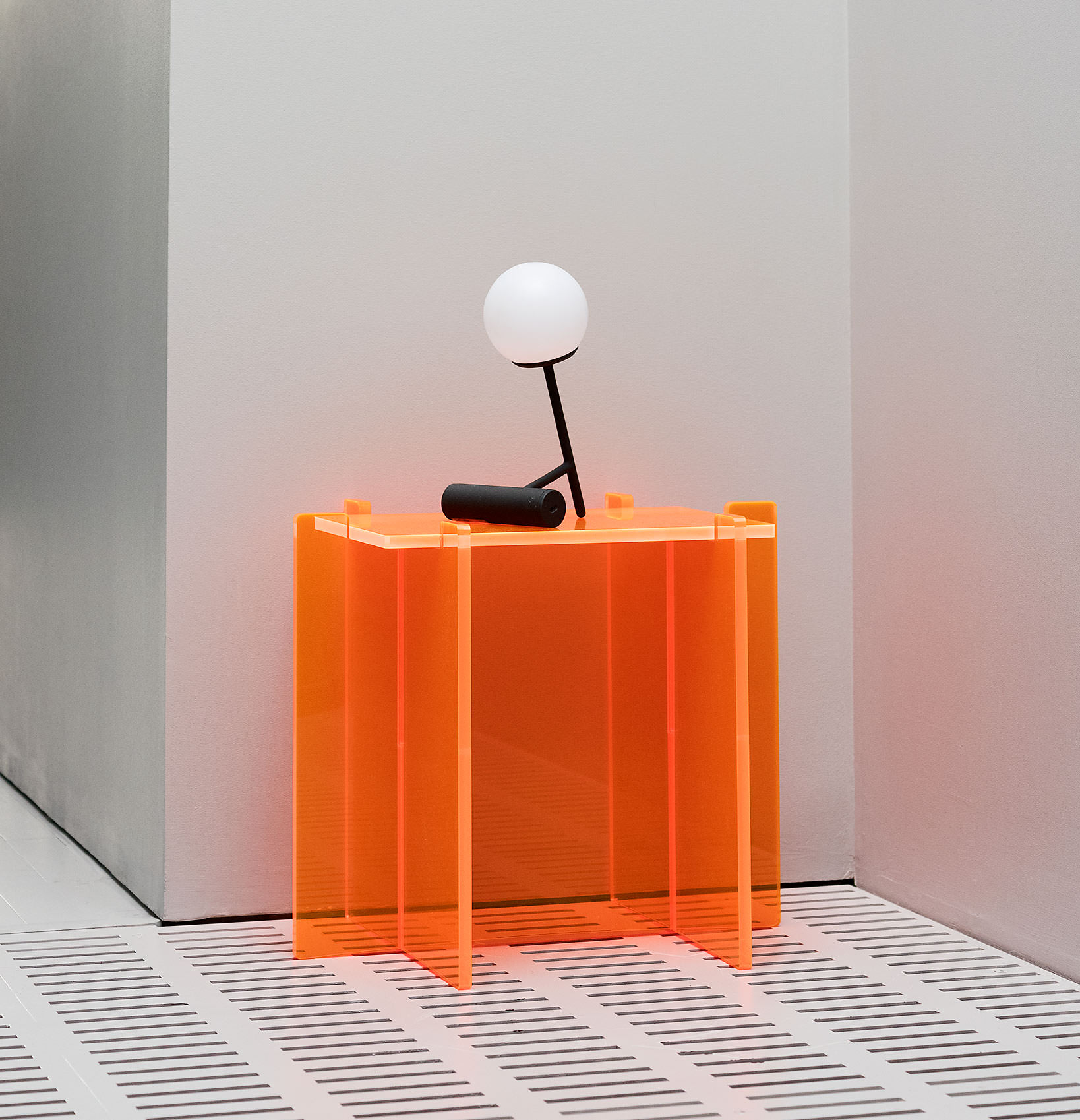 When Choui began his MFA in furniture design at the Rhode Island School of Design in 2018, he was naively unaware of its reputation as one of the world's foremost art colleges. Art school can limit students' creativity by pressuring them to conform to established ways of working, but at RISD, Choui was encouraged to embrace a more fluid, experimental design process than his more direct approach. At first, he had a hard time expressing himself in a way that stayed true to his style, he says of his initial reticence to show his work. "I didn't want it to be something that it wasn't." RISD also trained Choui to design less for a commercial audience, to consider furniture as art objects, not strictly functional pieces. The experience opened his eyes to the world of collectible furniture. He cites RISD alums Misha Kahn, the multimedia artist known for his assemblage sculptors, and Rosie Li, the New York-based lighting designer, as inspirational artists whose work feels as at home in obscure art galleries as in a chic brownstone. "That's what I found the most fun, actually, about that school, was that it was so"—he takes a pensive pause—"free."
In fact, the prototype for Choui's chair, the WCL, came from a school assignment in his first year at RISD. The challenge was to design the best product using the fewest resources. Students were given two hours to make a functional chair from one eight-foot-long piece of two-by-four lumber. With just wood and screws, Choui created the first WCL: a skeletal, minimalist design using the dimensions of the iconic Eames LCW chair. "I really wanted to make something that was pristine, that looked almost like a little jewel," he says. Upon graduating, Choui rendered the chair in a hand-polished stainless steel, a process that took "a million years."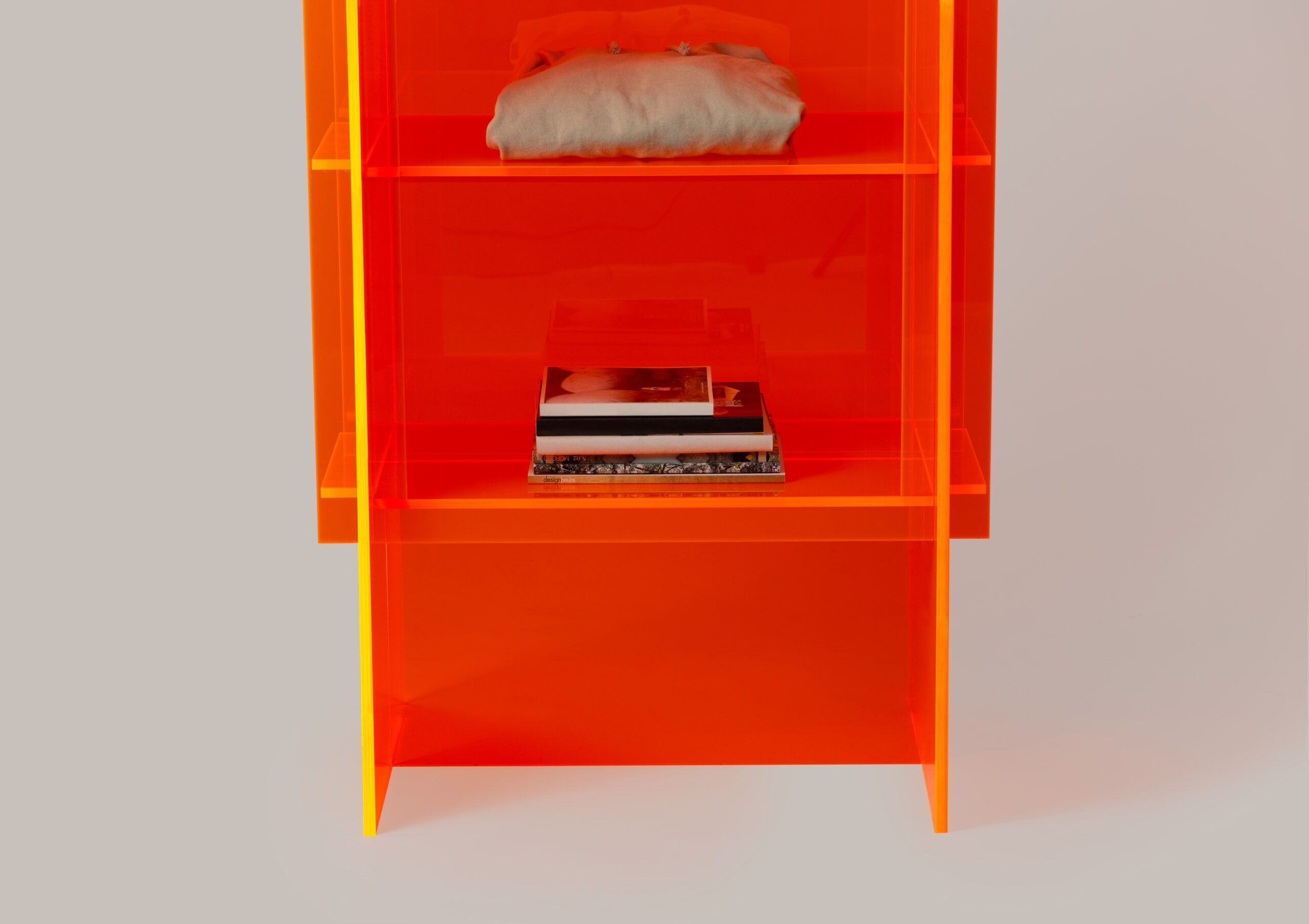 The piece that first garnered Choui attention was his Fluo Cabinet. "The whole goal of that piece actually was to catch the eye," he says of the bright-orange acrylic unit. "And it actually worked." The cabinet is a striking departure from his earlier work. But it's also an especially personal piece: orange is thought to have a soothing effect on an anxious mind and represents the designer's stepping out of his comfort zone. Despite the stark, hard-edged aesthetic of Choui's designs, comfort is a theme in his work. He's known for his skeletal, geometric forms that blur the line between art and furniture. But experimentation and liberation are essential to his creative project.
Contradictions and tensions make Choui's work singular. "I really like that contrast. To play with contrasts, it's a lot of my work," he says. The purity of the forms belies a quiet subversion, a challenge to traditional notions of functionality, comfort, and beauty. His designs explore the interplay between hard angles and soft edges, at once functional and objets d'art.
Translating that vision requires a close-knit community of collaborators. Choui relies on a team of metalworkers, upholsterers, and material process artists to make his 3D renderings a reality. "It's just a feeling, when you meet someone and it clicks and you want to work with them and they understand what you're doing," he says.
Right now, Choui is building on his buzz to grow his collection. He's designing a grid-like aluminum mirror for a New York show in May and a custom outdoor couch for a private client based on the design of his wire sofa, a hypnotic mass of repeated, intersecting orange metal rods (a nod to the orange traffic cones peppered throughout Montreal). His pending move to Bolton-Est means more time for handwork, something he has traditionally outsourced. But one thing remains the same: his ethos to do more with less and pare back to the essential. "My approach is very linear, but I do have that creativity that I want to show to people." 
Will Choui was photographed at Montreal's MSO Art Studio + Private Residence. Designed by Jean Verville.