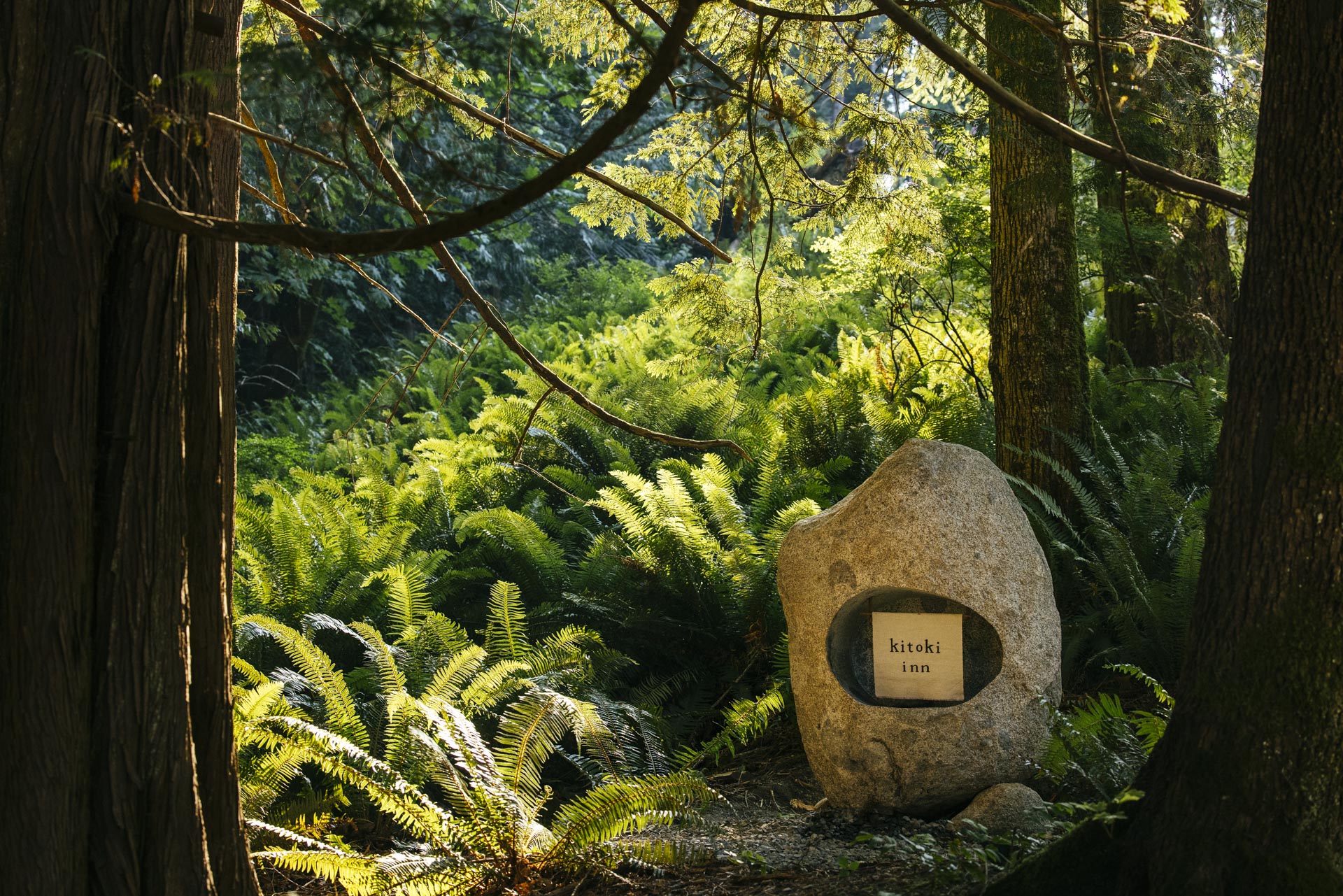 A Sense of Solitude on British Columbia's Bowen Island
On British Columbia's Bowen Island, Kitoki Inn is an idyllic place to find solitude. Owners Mitsumi Kawai and Rob Leadley invite guests to unplug from everyday distractions and reconnect with nature in an atmosphere that encourages rest and rejuvenation.
Their three forest cabins and a Japanese bathhouse surrounded by lush rain forest have been designed to blend into the natural environment. The cozy cabins combine Japanese simplicity and bucolic West Coast design: exteriors are clad in cedar, and interior walls and ceilings are covered in natural fir panelling. Huge windows look onto the private deck and the forest of Douglas fir and Western red cedar beyond. Each cabin contains a kitchenette and an ensuite bathroom with a rainshower. The organic bedding is from fairtrade cotton homewares company Takasa in Vancouver, and the Sangre de Fruta bath and beauty products are handcrafted on the island.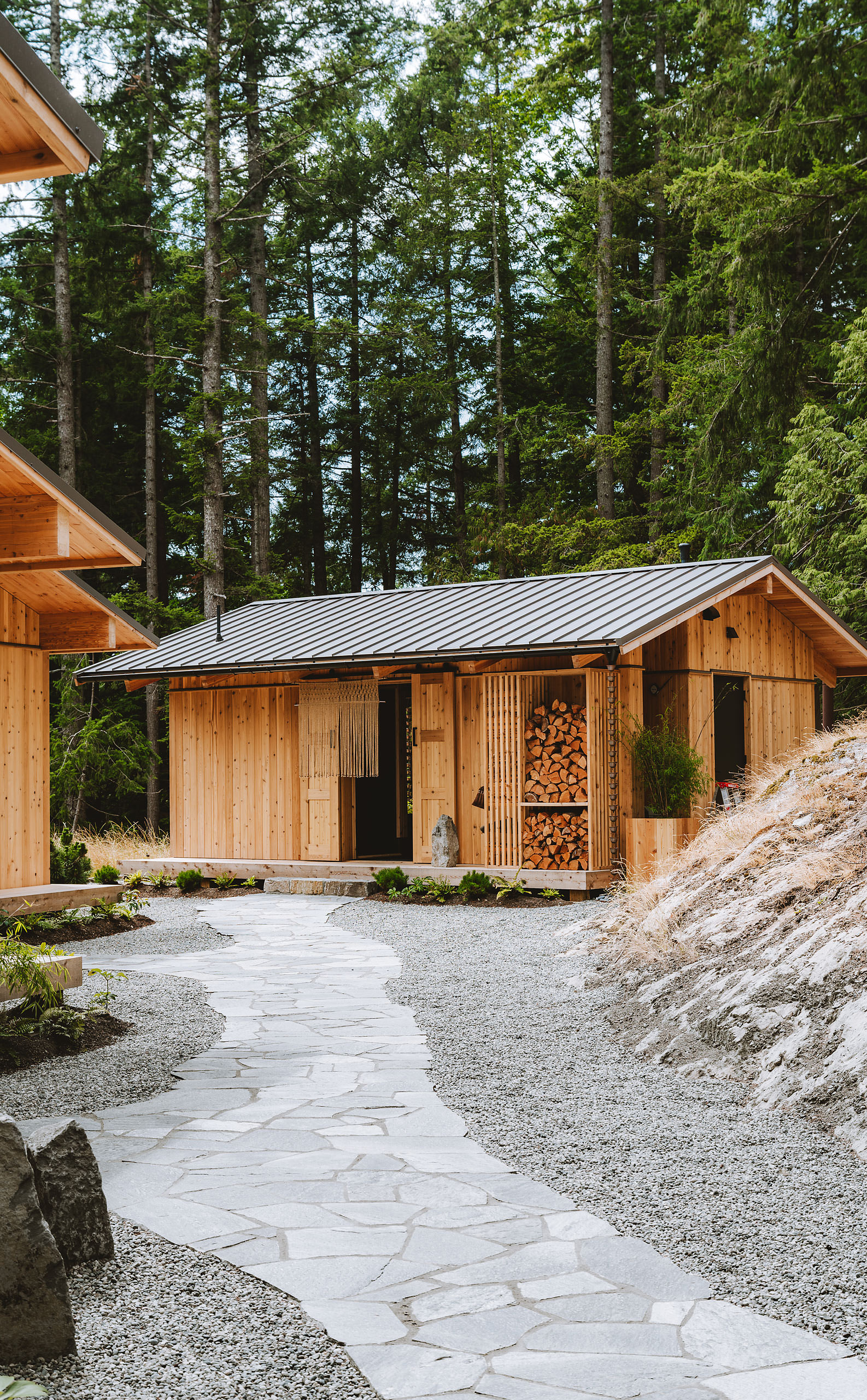 The bathhouse was influenced by onsens in Japan, where they are often part of a ryokan or boutique hotel in a natural setting outside the city, Kawai explains. "We were inspired to create this experience by having the bathhouse in an open-air environment and putting care and attention into the design and the natural environment," she says, adding that in Japan, onsens are designed to appeal to the senses and create an environment for relaxation. They are traditionally fed by naturally hot spring waters, but at Kitoki Inn the bath is fed by an on-site well and heated to 40°C. Guests can use the bathhouse in 90-minute sessions, with or without a bathing suit, as is the tradition in Japan.
Like the cabins, the bathhouse is clad in cedar, but it has custom cedar sliding doors and a handmade nawa noren (rope curtain) at the entrance. It is set on a bluff overlooking a Japanese garden with outdoor seating and a woodburning fireplace, and the rain chain coming off the roof of the bathhouse makes a lovely sound when rain trickles down, Kawai notes. "Our goal was to create a peaceful and tranquil environment that invites rejuvenation and heightening of senses that Japanese traditional onsens offer." The experience mimics the forested, peaceful environment it inhabits while honouring traditional Japanese
onsen customs.
Beyond Kitoki Inn, Bowen Island (a 20-minute ferry from the mainland) offers outdoor activities from forest hikes to ocean kayaking. It is a place to unwind and turn inward. A place to rid yourself of negative thoughts and return to a natural, more neutral, state of being.