Multisensory Dining at Attica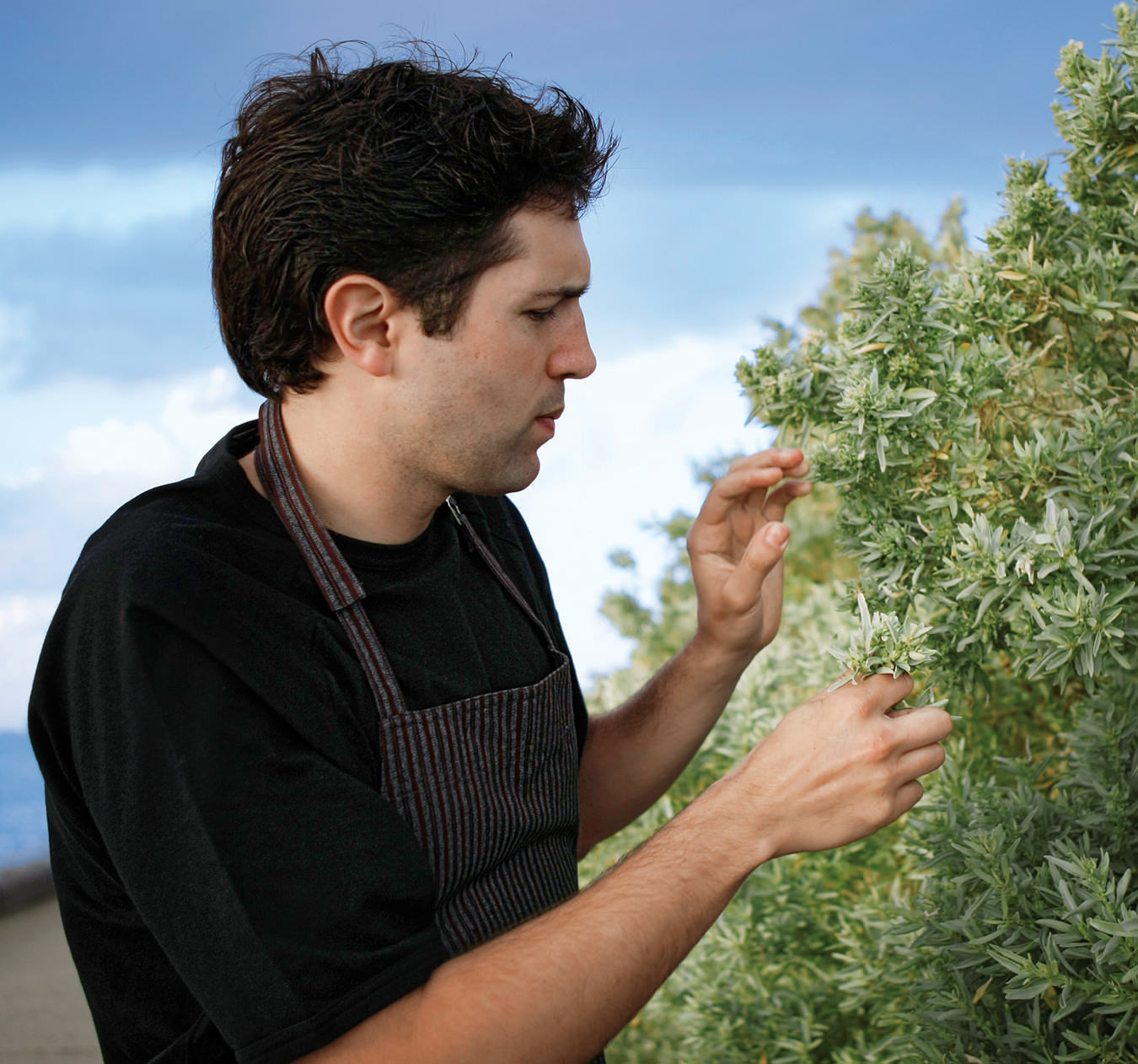 For a restaurant with a Greek name, a New Zealand–born chef, and a location in the unassumingly hip Ripponlea neighbourhood just outside the city centre of Melbourne, Attica's unpredictability is more than part of its charm.
Here, multi-award-winning chef Ben Shewry crafts a homeland-inspired menu in homage to his childhood spent on a rural New Zealand farm. A grand idea in theory, it's also one that he executes exceptionally well. This past April, Attica made the coveted S.Pellegrino World's Best Restaurants list for the second year in a row, and The Age Good Food Guide 2011 crowned Shewry their Chef of the Year. Unsurprisingly, Attica's Saturday night wait-list has grown, currently sitting at six weeks.
Food is an emotional experience for Shewry and his diners—and it helps that each plate is presented with a backstory. Take his dish of fresh snow crab, bursting with the crisp, clean flavours of freeze-dried coconut, horseradish powder, and trout roe. Plated in a delicate white mound, it was inspired by the snow-capped peak of Mount Taranaki in New Zealand.
For the poetically named Simple Dish of Potato Cooked in the Earth it was Grown, Shewry cooks the potatoes in a similar style to a traditional Maori hangi: carefully wrapped and buried in trays of damp soil. Once unearthed, they're served atop a dollop of goat's curd and sprinkled with dried fish, ground coffee, and saltbush leaves. Shewry's most famous dish, Terrior, is grated beet mixed with crunchy freeze-dried berries, yogurt sorbet, kiwi, avocado oil, and flecks of ice flavoured with sorrel. It's a multisensory reminiscence of colours, scents, and tastes from Shewry's childhood farm.
Attica's menu changes seasonally, but the final course always remains the same. Just after dessert plates are cleared, a nest with a small bird's egg appears on each table. Thankfully, this is not an unusual Kiwi treat; with one adventurous bite, the egg is revealed to be one of the caramel-filled, chocolate variety.
Photos ©Colin Page Photography.