Reimagining California Wine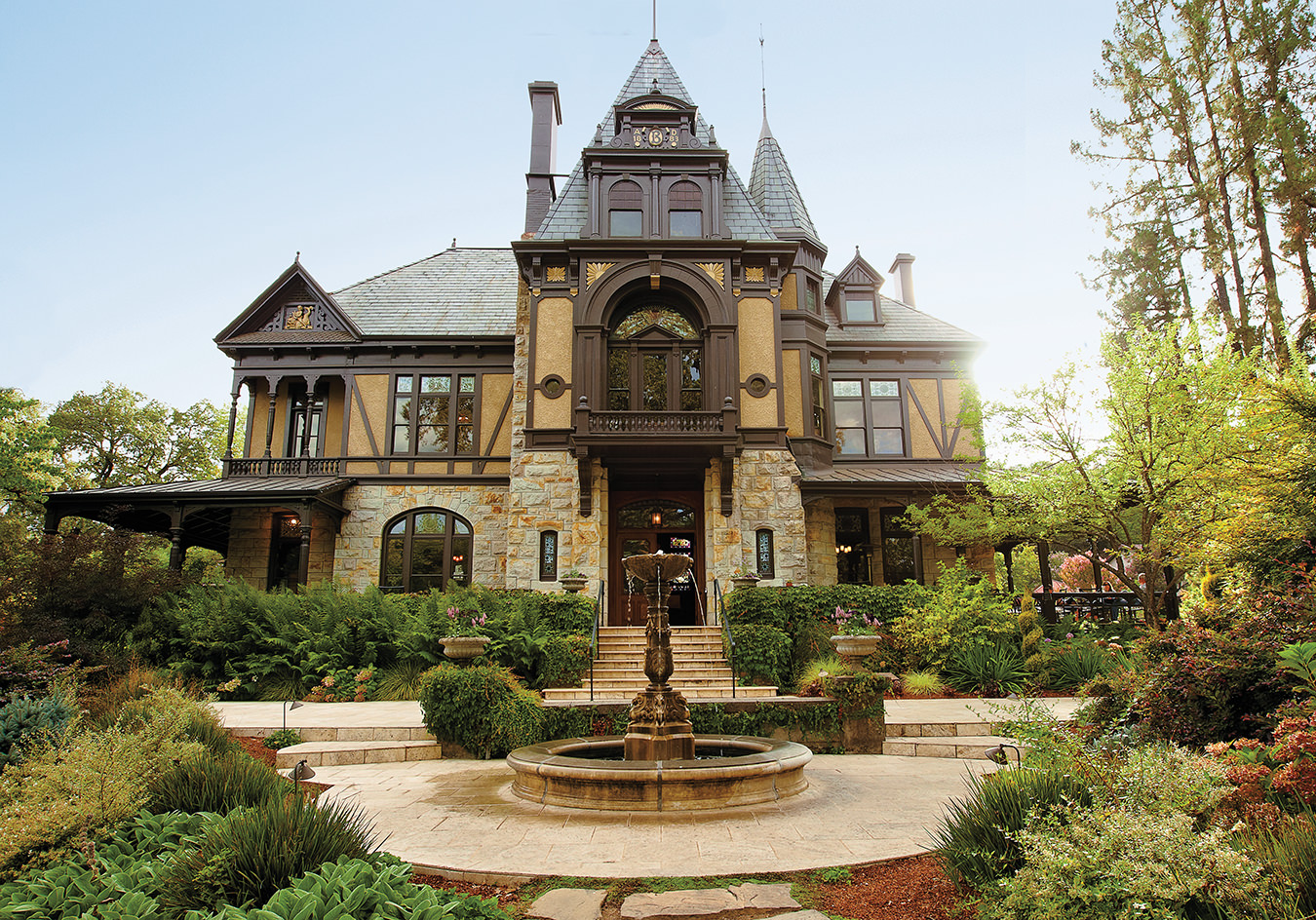 The common stereotypes of the wine world include the idea that all California wines are fruitbombs, high in alcohol, and full of oak. According to this image, California chardonnays are sweet, oaky, and lacking complexity or structure, and California cabernet sauvignons (these are California's top two varieties) are intensely fruity and high-octane numbers, often with mouth-bruising tannins.
It's not that wines like these from California don't exist or that they weren't very common in the past. The warm conditions in some key California wine regions promote sugar content in grapes, content that is converted into high alcohol. Margo Van Staaveren, who's been making wine at Sonoma County's Chateau St. Jean (it rhymes with "clean") for more than 30 years, says many California winemakers probably thought they needed to use a lot of oak to match the very big wines that these climates produced. "Then things got carried away. More is better, until it isn't."
Van Staaveren's wines themselves are textbook examples of balance, wines where the use of oak is judiciously calibrated to complement, not swamp, the fruit flavours. Chateau St. Jean La Petite Etoile Fumé Blanc 2012 is a sauvignon blanc that's primarily barrel-fermented and spends eight months in oak, but shows pure fruit, a silky texture, and bright, clean acidity. Her pinot noirs are equally balanced, and so is Chateau St. Jean's cabernet sauvignon–dominant Cinq Cépages 2010, which you might expect to approach the California stereotype. Four other Bordeaux varieties play roles in this fine blend, where the fruit is layered and supported by clean acidity and the drying tannins needed to give the wine cellaring potential.
Chateau St. Jean is hardly alone in producing wines like this, and it's not only because of winemakers like Margo Van Staaveren who are committed to making wines that, above all, show the quality of the fruit they work with. Another stereotype of California (one that buttresses the wine image) is that it's constantly warm and sunny; some marketing that stresses beaches and surfing indirectly reinforces this California wine image. But anyone who's shivered through a summer day in San Francisco knows that it's not true, and California wineries often do a brisk trade in sweatshirts, as tourists add to the summer clothes they packed for what they expected to be hot weather.
In the end, there is no one California, just as there is no one France, and it's as misleading to think of "California wine" as it is to think of "French wine".
Drew Johnson, director of vineyard operations at Beringer, says "you can't pigeonhole California into any one area" because of its variations in climate. Some warm districts are perfect for heat-loving varieties like zinfandel—and that variety's position as California's signature grape (often made in a high-alcohol and full-bodied style) contributes to the popular image of California wine. But many of the areas that are warm in principle turn out to be cool for grape-growing. Knights Valley, which is an official wine region in its own right, is warm by day, but much cooler by night: the temperature often fluctuates from 30˚C to 10˚C in a 24-hour period during the growing season. These conditions promote both ripening and acidity in the grapes.
Knights Valley is one big vineyard, where vines spread seamlessly across almost 2,000 acres of the flat floor, but it has "a mountain attitude," says Drew Johnson, and it's a good example of the progress California producers have made in matching varieties and locations. In the early 1970s, the valley was planted in pinot noir, gamay, and riesling, all varieties that need cool conditions, not 40-degree temperatures. From 1989, the vineyards were replanted with Bordeaux varieties (merlot, cabernet sauvignon, cabernet franc, petit verdot, and malbec), as well as some Mediterranean grapes such as sangiovese.
The plotting and use of climatic variation have been the keys to the reinvention of California wines in the last decade or two. In Napa Valley, the state's best-known wine region, you pass through a number of clearly defined temperature zones as you drive up Highway 29 from Napa to Calistoga, and winemakers draw on these different subregions to give complexity to their wines. At Beringer, winemaker Laurie Hook blends chardonnays from several districts for her fresh and vibrant Beringer Napa Valley Chardonnay 2012. Blending varieties is common in winemaking, but by blending regions, Hook seeks out "the freshness of the south and the richness and complexity" of the grapes growing farther north in this relatively small region. The character of the grapes sourced from the various districts is different enough to merit their being treated differently: the grapes from cooler areas are vinified in stainless steel, while the grapes from warmer districts have the heft to benefit from French oak barrels. The result is wines that possess a multi-dimensional complexity that is derived from both the grapes and winemaking methods.
It's the interplay of place and grape that's critical, and there are some examples right out of left field (or left vineyard). At Stags' Leap Winery, winemaker Christophe Paubert produces a wine called Ne Cede Malis, a small-production (500-case) field blend of 85 per cent petite syrah and 16 other varieties; they include obscure red varieties like calzin and peloursin and whites such as sauvignon blanc and gewürztraminer. Ne Cede Malis (the name, meaning "never concede to malice," derives from the founding family's coat of arms, which appears on a stained-glass window in the 1890 stone manor at the heart of the Stags' Leap estate) is sourced from a vineyard first planted with this abundance of varieties in 1929. The varieties have been identified, and each is faithfully replaced when individual vines need to be replanted so as to maintain the integrity of the original vineyard.
The same focus on the synthesis of variety, place, and winemaking is evident at Etude, where the stress is on pinot noir. At Etude's Grace Benoist Ranch, vines have been planted in 20 separate locations chosen for their soils (the 1,325-acre ranch is planted to 525 acres of grapevines and contains 13 different soil types) and microclimates. Grace Benoist is exposed to the cooling influences of San Pablo Bay and the Pacific Ocean: in the mornings, fog rolls in to protect the vines from the sun, and in the afternoon, breezes take over to moderate the warm conditions.
These vineyards are planted mainly with pinot noir (with some other varieties, such as pinot gris and chardonnay), and it turns out beauties like Etude Carneros Estate Pinot Noir 2011. Here, you find massive complexity in the flavours, from high-toned fruit to the earthy notes of what is sometimes called sous-bois, or, forest floor. Winemaker Jon Priest says he's "drawn to pinot noirs with a bit of wildness." Yet it's not just the slightly feral character of the flavours that's striking here—it's also the finely balanced acidity and lightness of being that so dramatically distances this and Priest's other wines from the image of California reds as fruit-heavy monsters.
Priest achieves this by painstaking attention not only to the vines—as he drives through Grace Benoist Ranch, he talks about the character of each parcel of vines in detail and with the affection you expect of a parent talking about a child—but also to the winemaking. He's anxious not to cover the fruit with oak, and often opts for used barrels from other producers. "Lots of people love that new oak, and after a couple of years they don't need the barrels anymore. So I just back the truck up…" It's not that new barrels have no place, but they need to be used judiciously so as to give the fruit, not the oak, pride of place in the wine.
In the end, there is no one California, just as there is no one France, and it's as misleading to think of "California wine" as it is to think of "French wine". And speaking of French wine, California winemakers do it less and less—speak of French wine that is. Not so long ago, it was common to hear them liken their wines to French benchmarks, especially chardonnays and pinot noirs to their Burgundian counterparts. That's almost entirely gone, with the recognition that California's wine needn't speak with a French accent. Beringer's Laurie Hook says "nothing is static," but California's winemakers and viticulturists have gone a long way in a short time to sort out vineyard sites and varieties, and develop their distinctive styles. California wines not only defy stereotyping; many have the confidence to speak with their own voice.