Résidence Alma by Atelier Barda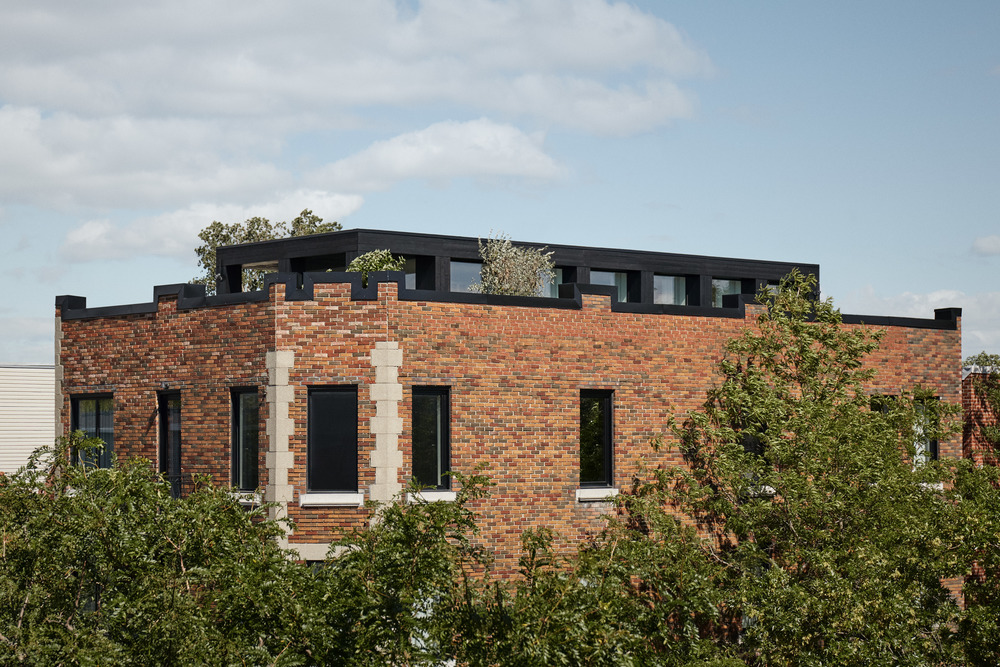 In the heart of Montreal, Atelier Barda has remodelled the interior of an early-20th-century building, combining the two upper-floor apartments into a single-family residence. The gorgeous brick exterior was respected, while the inside of the building was completely gutted. Only minor changes such as shrinking the ground-floor commercial space and moving the residential entrance to the side street were implemented. The brick exterior was also extended, echoing the original, to enclose the once-open patios.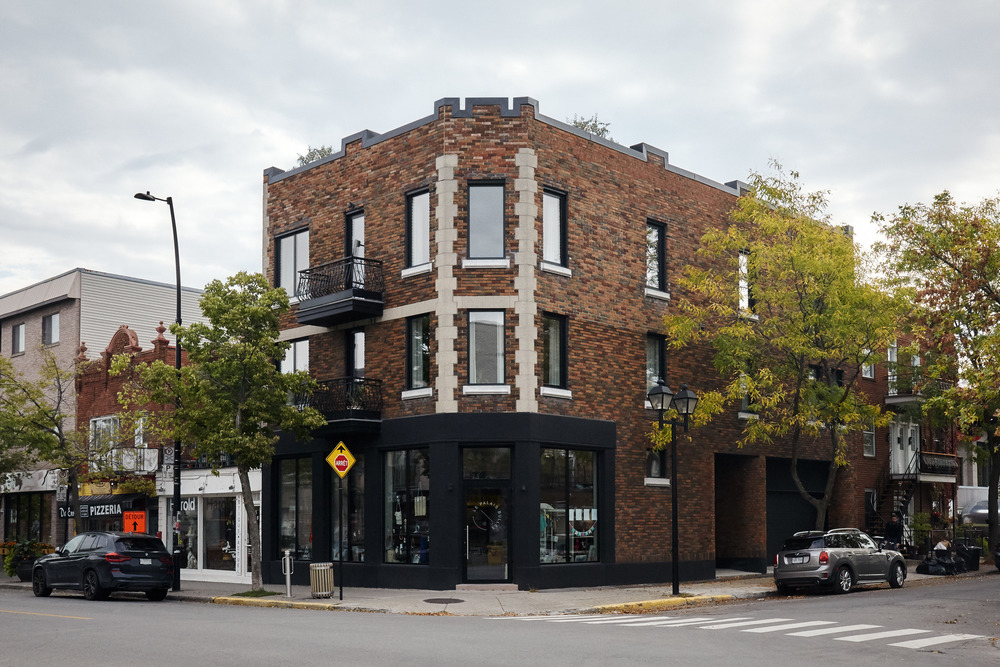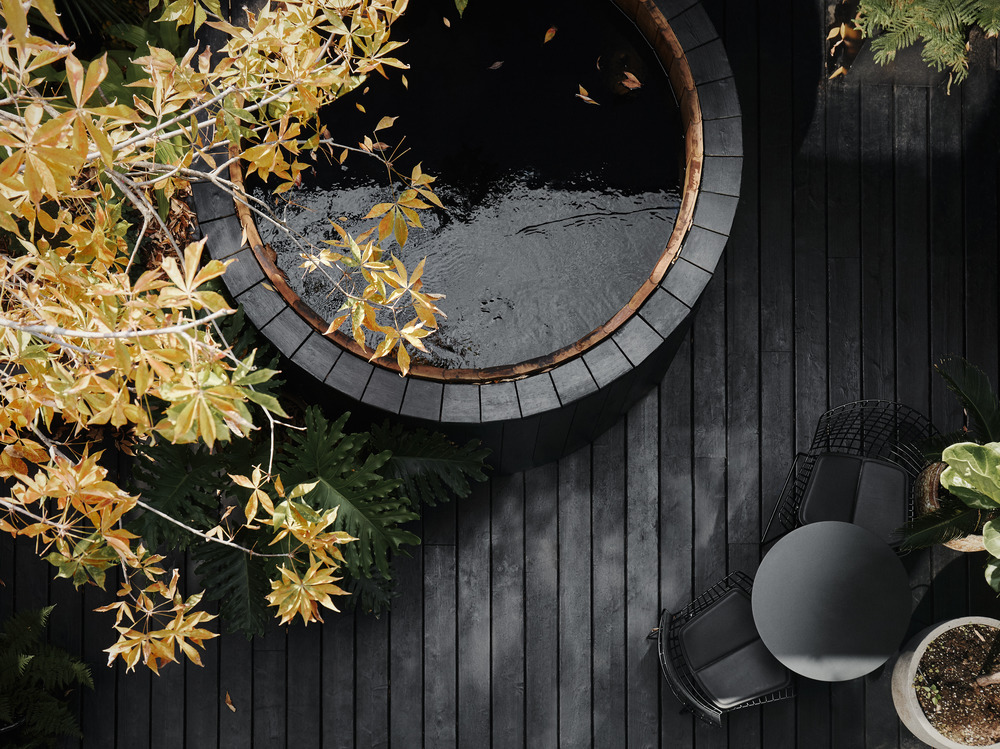 The new interior is modern, while retaining some of the materials and angles of the original. Note how the piano and the curtains conform to the unusual rounded edge of the exterior in a way reminiscent of an Old World flat.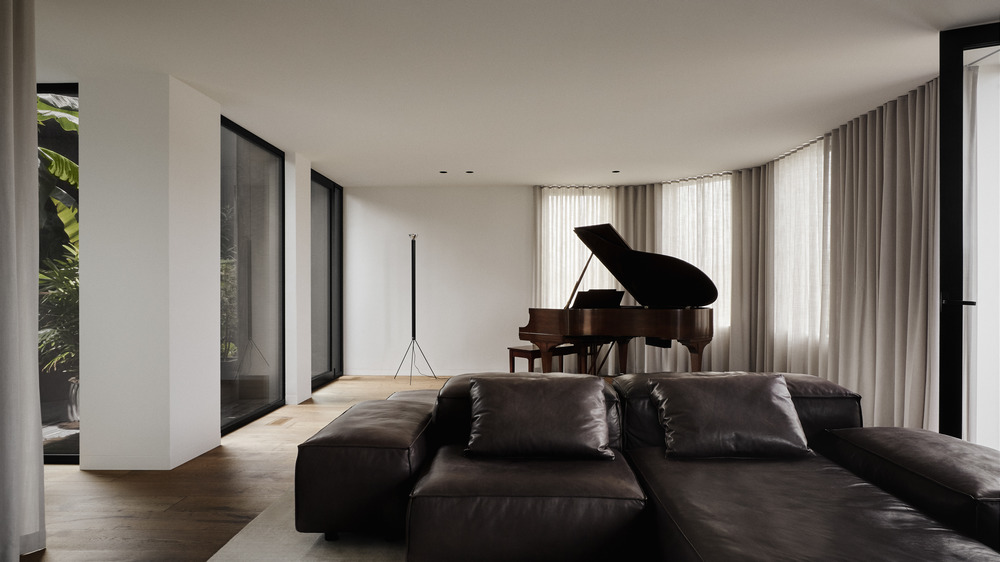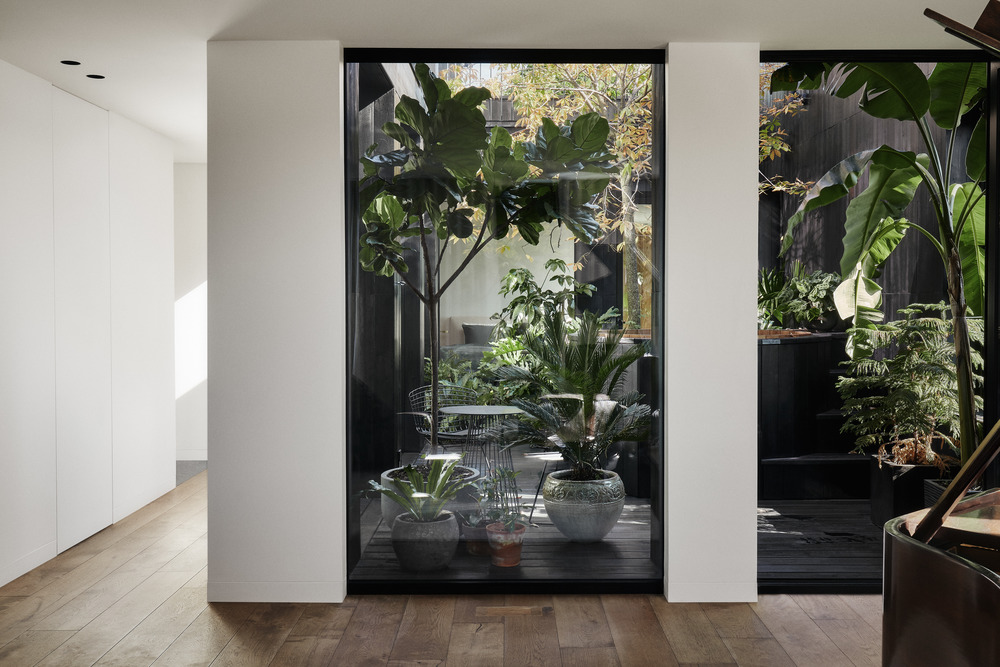 The 1,700-square-foot home has a "visitor's suite" on the second storey (the first floor of the residence) with three bedrooms, two bathrooms, a kitchen, and even a living room, while the owner's space is on the third level. This configuration maintains the apartment-like feel, avoiding the cheesy outcomes of attempts to turn apartment buildings into standalone dwellings and ending up with confused aesthetics and floor plans.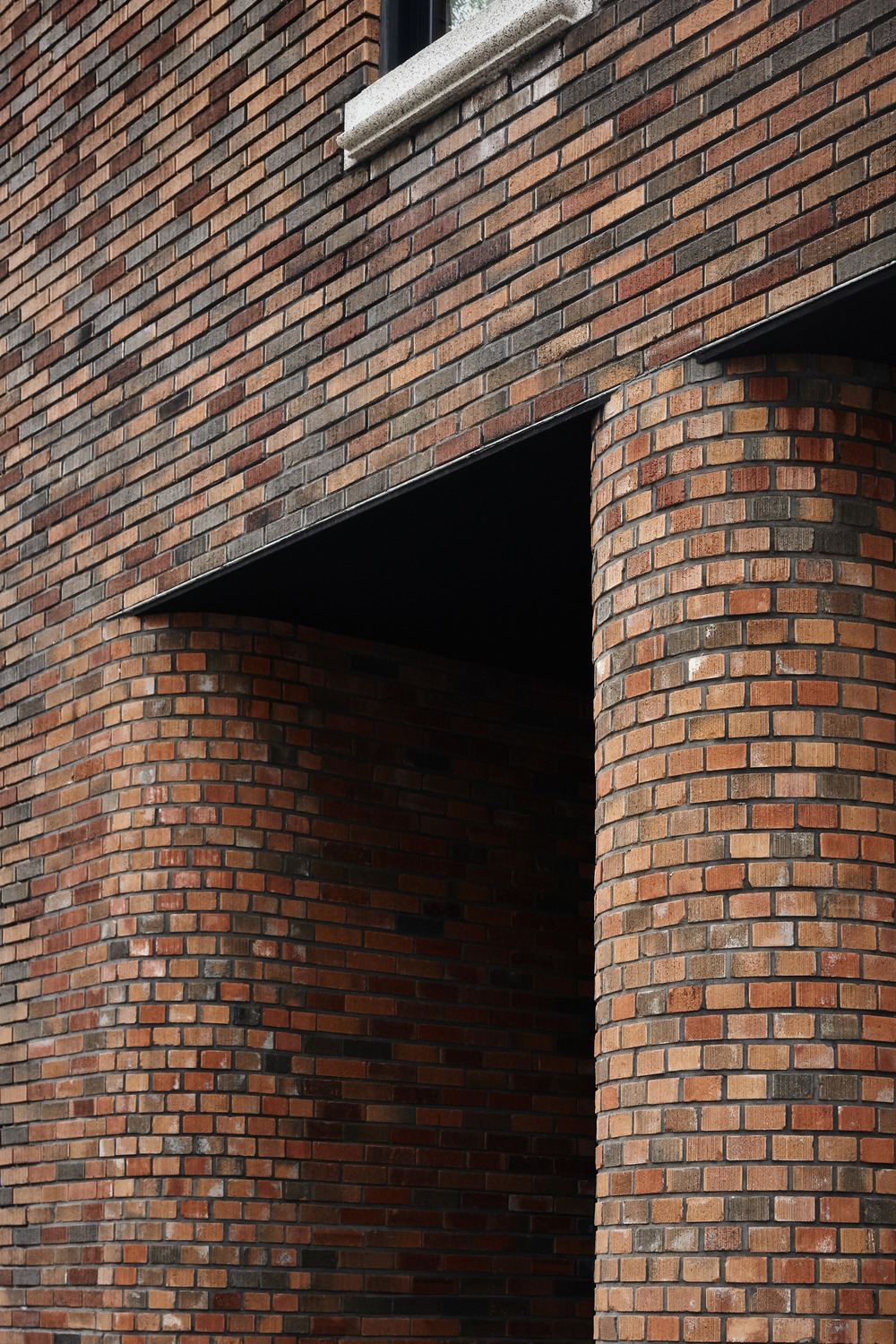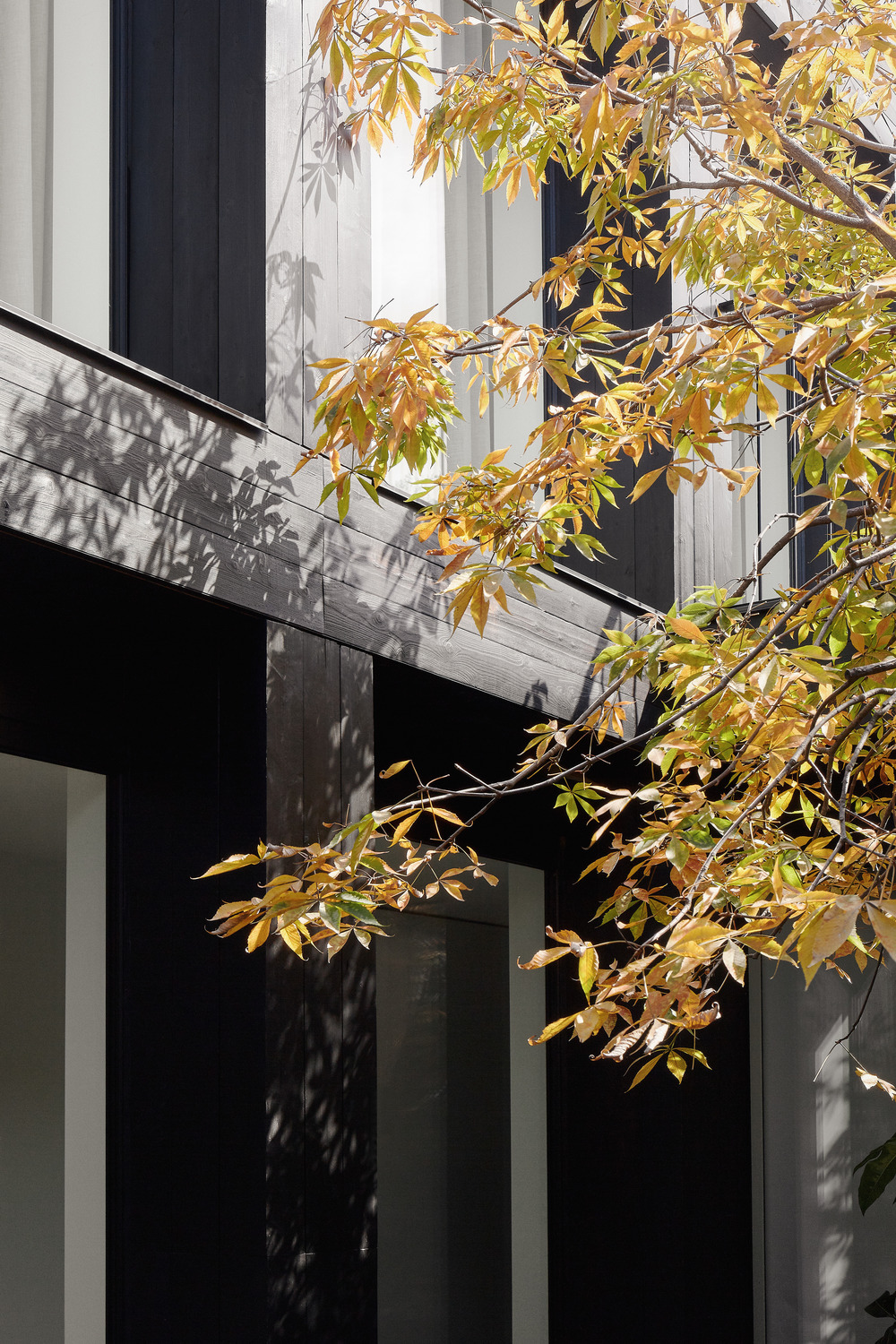 On the roof, the designers built a mezzanine level, an awesome addition, with two private terraces to take in the sights and sounds of the city. This mezzanine hosts the primary living and dining areas because of access to the rooftop terraces and vegetable gardens for the clients who, in typical Montreal fashion, love to entertain.
The third-storey patio, now enclosed, extends up, visually connecting the third floor with the mezzanine and bringing light in. The material palette throughout is soft but full of contrasts. It is minimal yet heavy, with texture in the wood, the polished concrete, and in the speckled black terrazzo in the bathrooms. The historical feel of the house was complemented by artisan furniture created with instruction from Atelier Barda.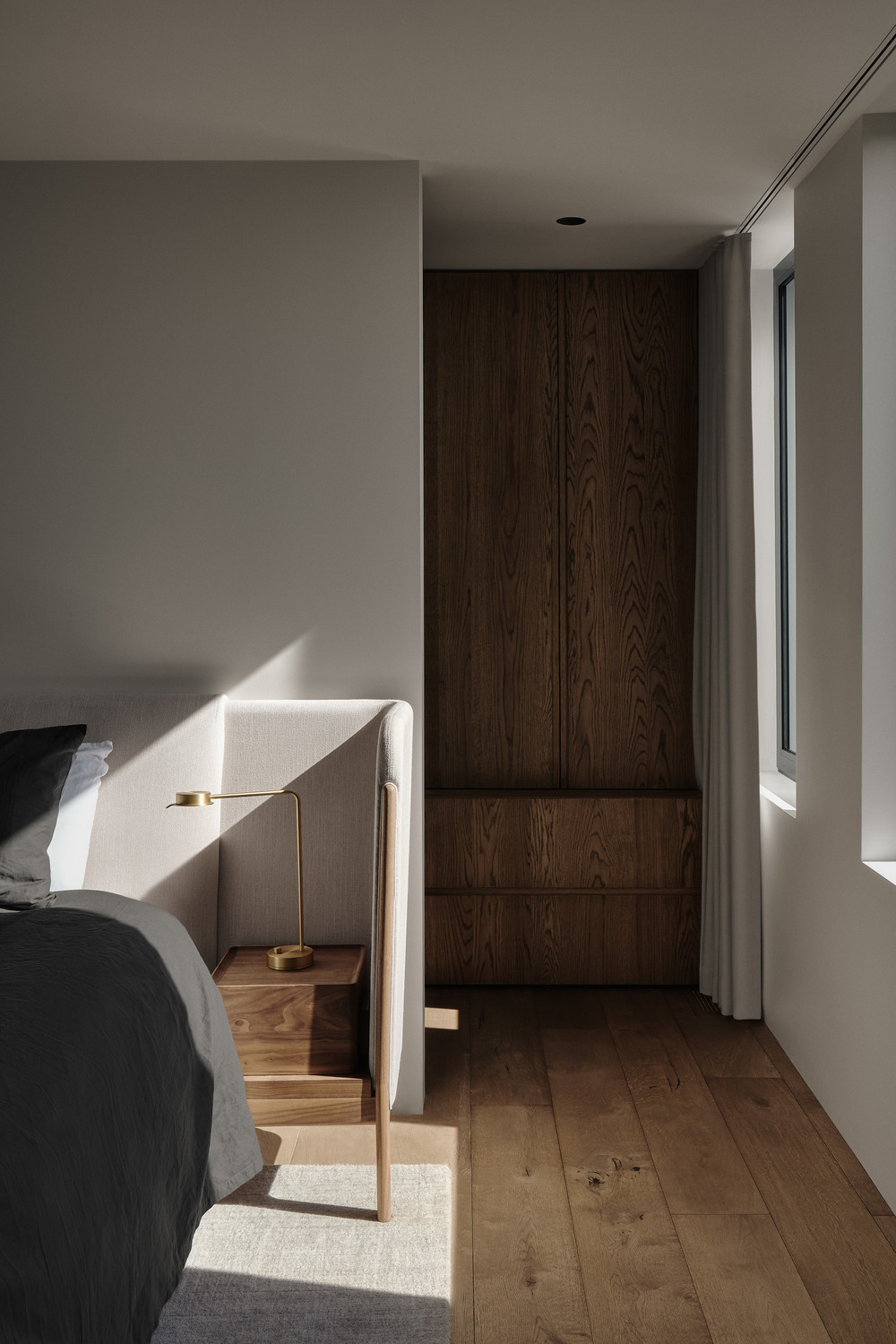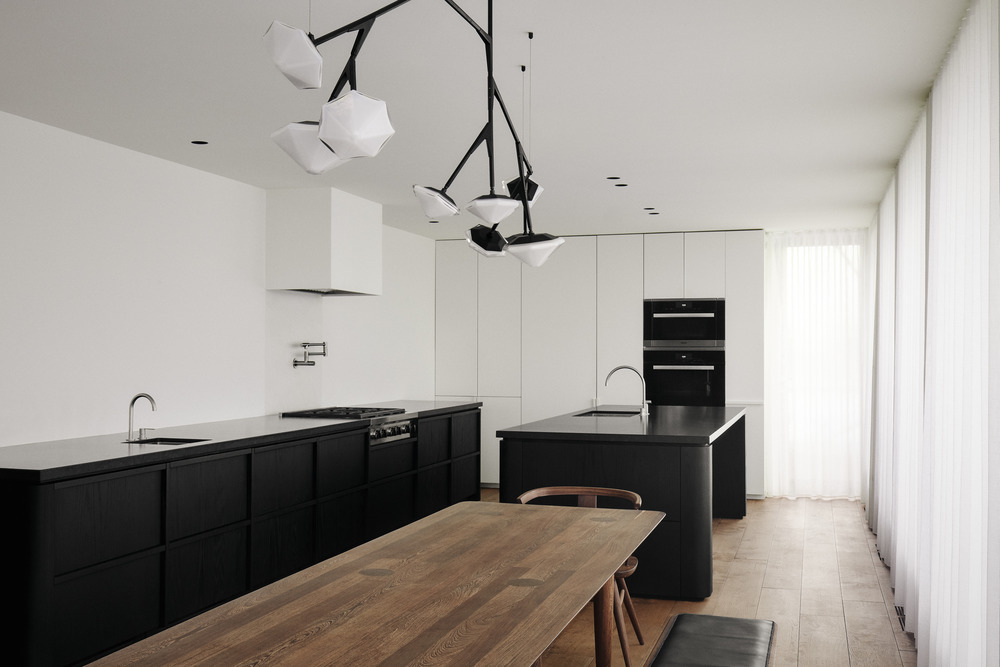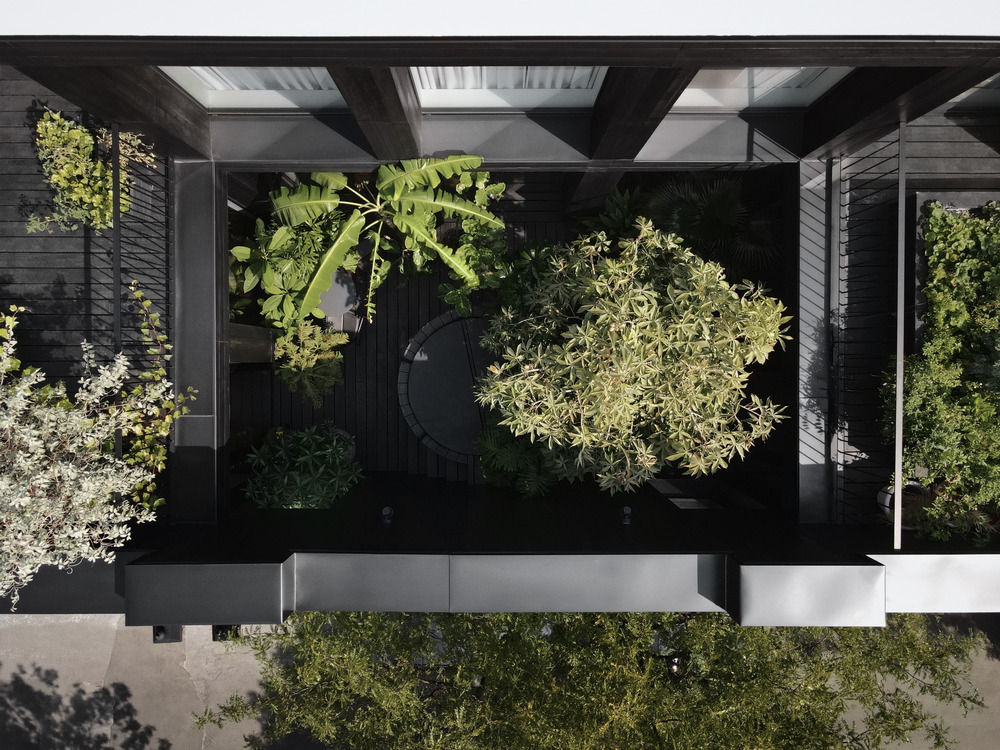 "Within the walls of the original facade, we have built this sort of Italian 'baldacchino' that sits atop an older structure," the architects said in a release. "It's a very discreet intervention, but filled with complex technical design features and transformations that are only revealed inside the envelope."
Photography by Alex Lesage.
Part of our Home of the Week series. Read more HERE.