Garden Circle House by Dubbeldam Architecture + Design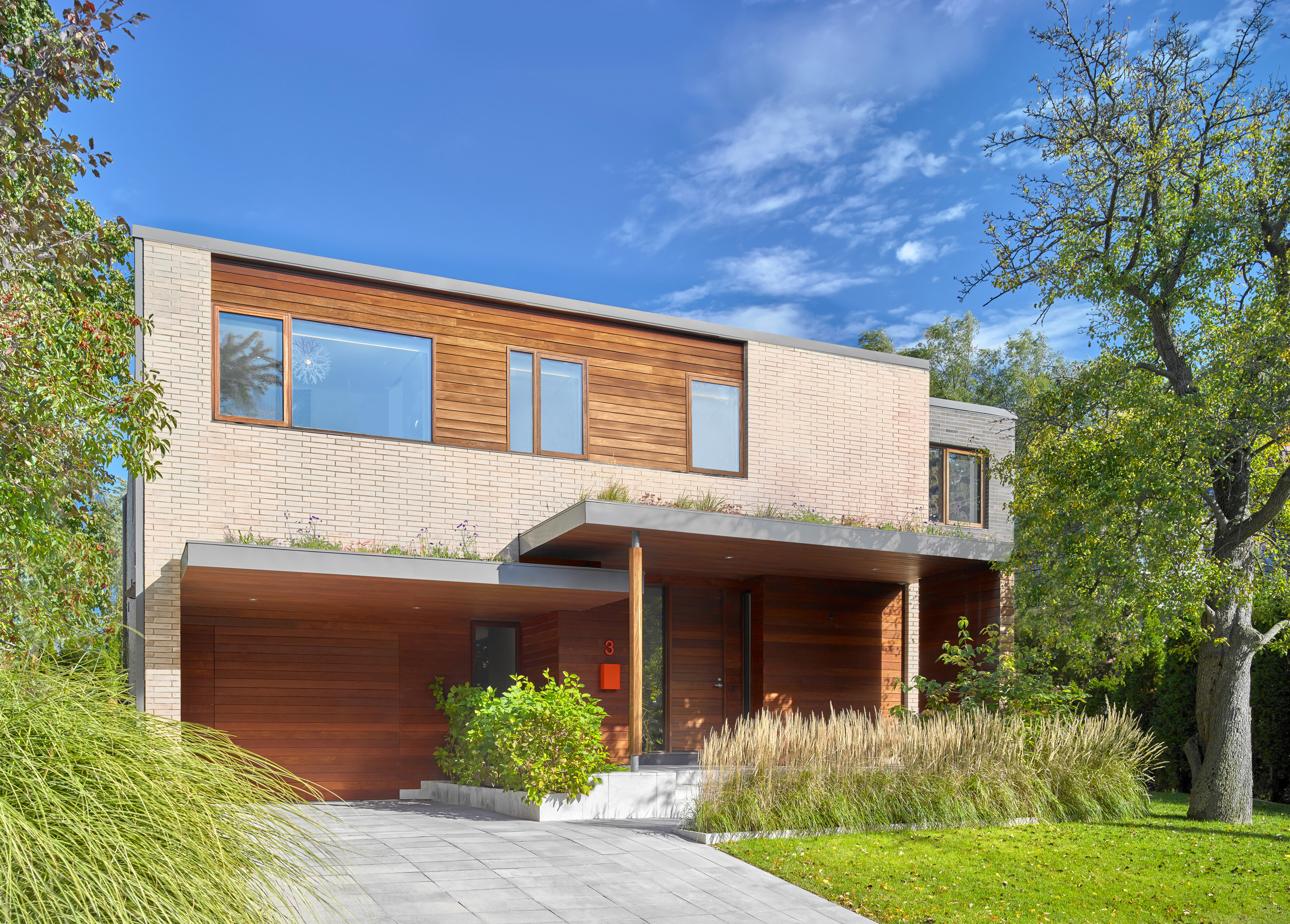 Focusing on integration with the natural world, the team at Dubbeldam Architecture + Design have completed a home in midtown Toronto. Biophilic design in the city is not always easy. With the Garden Circle House, it is accomplished through evocative materials, landscape design, and window arrangements that admit light selectively.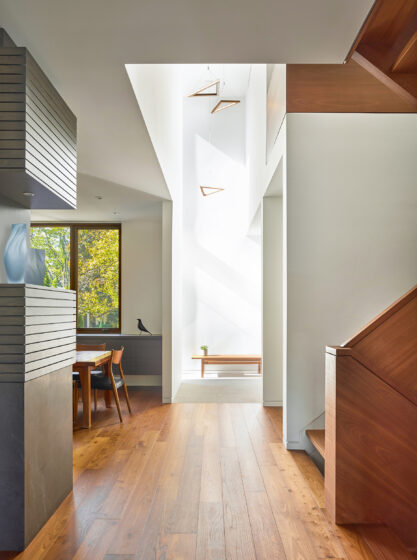 The house was inspired in part by the Prairie style, which traditionally uses overhangs and earthy elements. The solid front facade gives the impression of being dug in, but inside, the house opens up completely. Privacy from the city but openness to the landscaping of the backyard makes the house an oasis. The refuge-like qualities are extended by the subtle lap pool in the back framed by the patio made of sustainable Cumaru wood.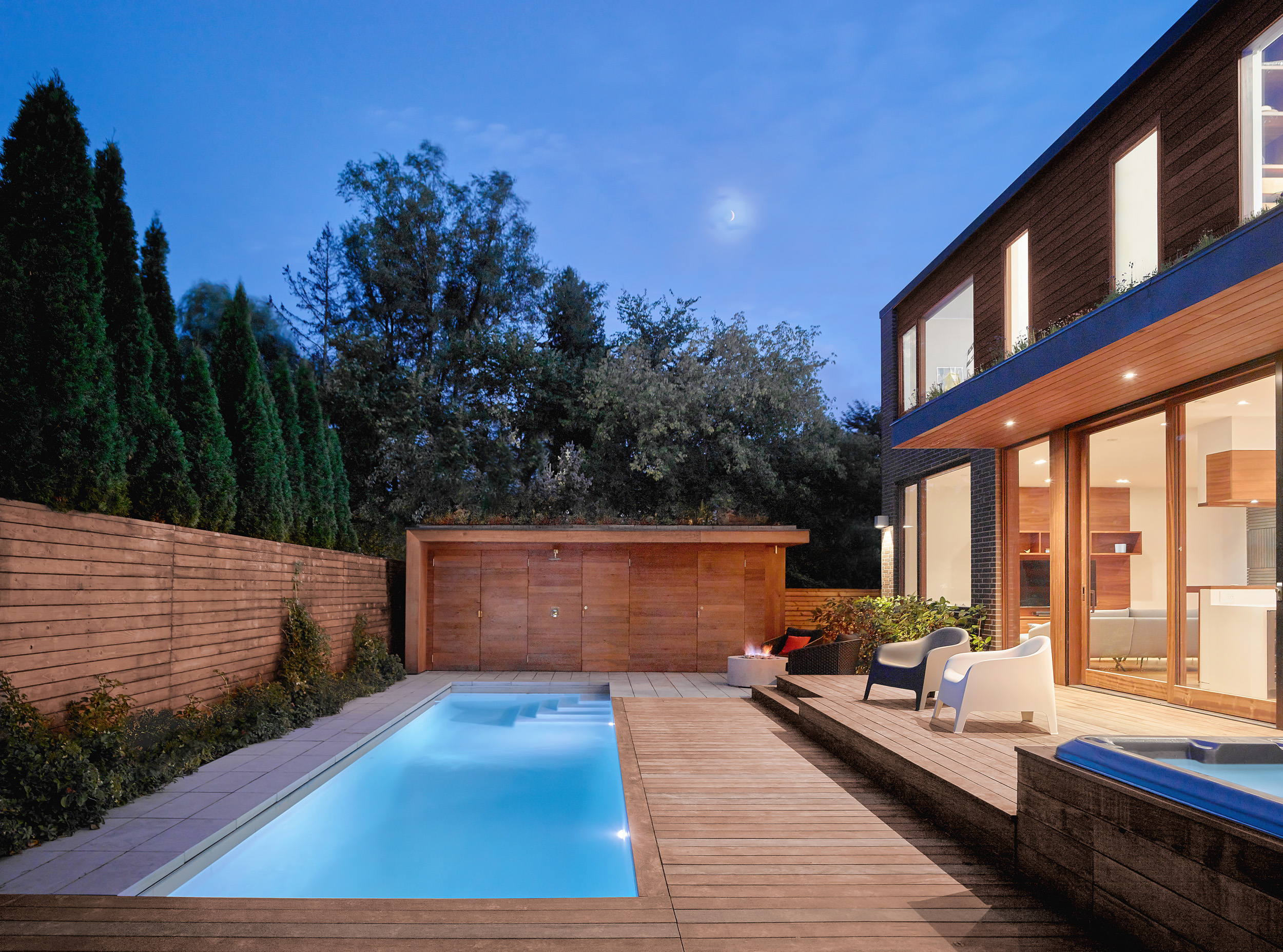 The interior is pulled together by a central staircase made of mahogany with an operable skylight above. At 3,200 square feet, the home feels spacious while maintaining some separation between floors and rooms. Cutouts and panelling add a '70s vibe, but the colours are tasteful and minimal. The eye tends to move toward the wall-to-wall sliding doors that open up to the backyard, visible throughout the main floor.
Radiant in-floor heating, efficient high-velocity cooling, and thermally superior wall assemblies contribute to a sustainable systems approach to the house. The house in general feels spa-like and hits the wellness mark that the designers and clients aimed for, while maintaining a distinct North American Prairie idiom.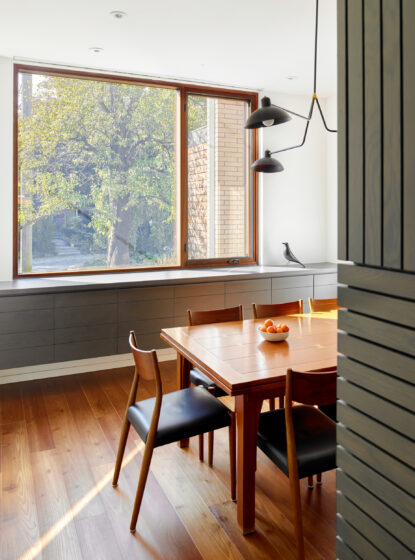 Dubbeldam completed this four-bedroom home in 2019. The firm is known for its recent work on the Slack headquarters in Toronto, and its residential designs have been gaining attention for their attention to detail regarding lines of site and the sculptural use of wood. Keep an eye out for more biophilic projects from this team.
Photography by Scott Norsworthy.
Part of our Home of the Week series. Read more HERE.