Lakeside Residence by Graham Baba Architects
If the foundation and location of a house are strong, hope for its renovation should be too. Here, Graham Baba Architects has restored a 1960s beachfront cabin on Seattle's Mercer Island. Originally closed off from the expansive water views, the structure has been rethought to open the living space to the sea.
How did the architects achieve this? Glass, of course—that transparent material so kind to the senses and so humble that it displays everything else while effacing itself. The glazing on the front and back of the house with the addition of an extra storey create the desired effect. The entryway is a two-storey glass facade that lets those approaching the building see almost completely through the house, while the back face is mostly glazing, with protruding ornamental grilles that give the panes a Japanese character.
Besides the glass, the exterior makes use of variously stained cedar, placing the palette firmly within the vernacular of the Pacific Northwest. Corten steel siding provides a contemporary flavour. Sliding glass and rich geometry on all sides make the home seem almost as if it is in motion.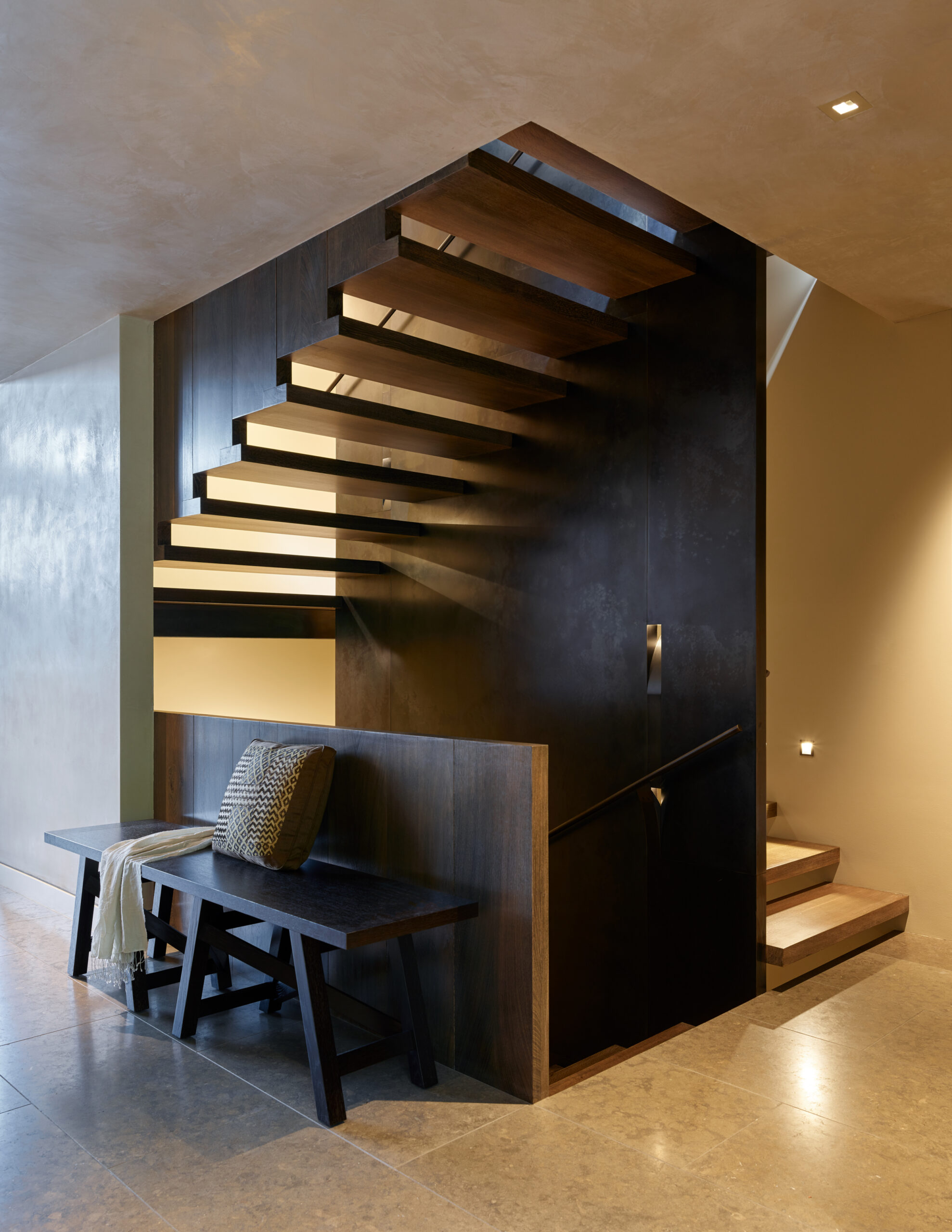 The basement, which houses the family room and recreation spaces, is hidden from the front but visible from the back, where it also opens up to the water. The middle storey is public, with living rooms and the kitchen, while the new top floor contains the bedrooms. Interior design by Terry Hunziker Inc. gives the interior a stable, smooth feel.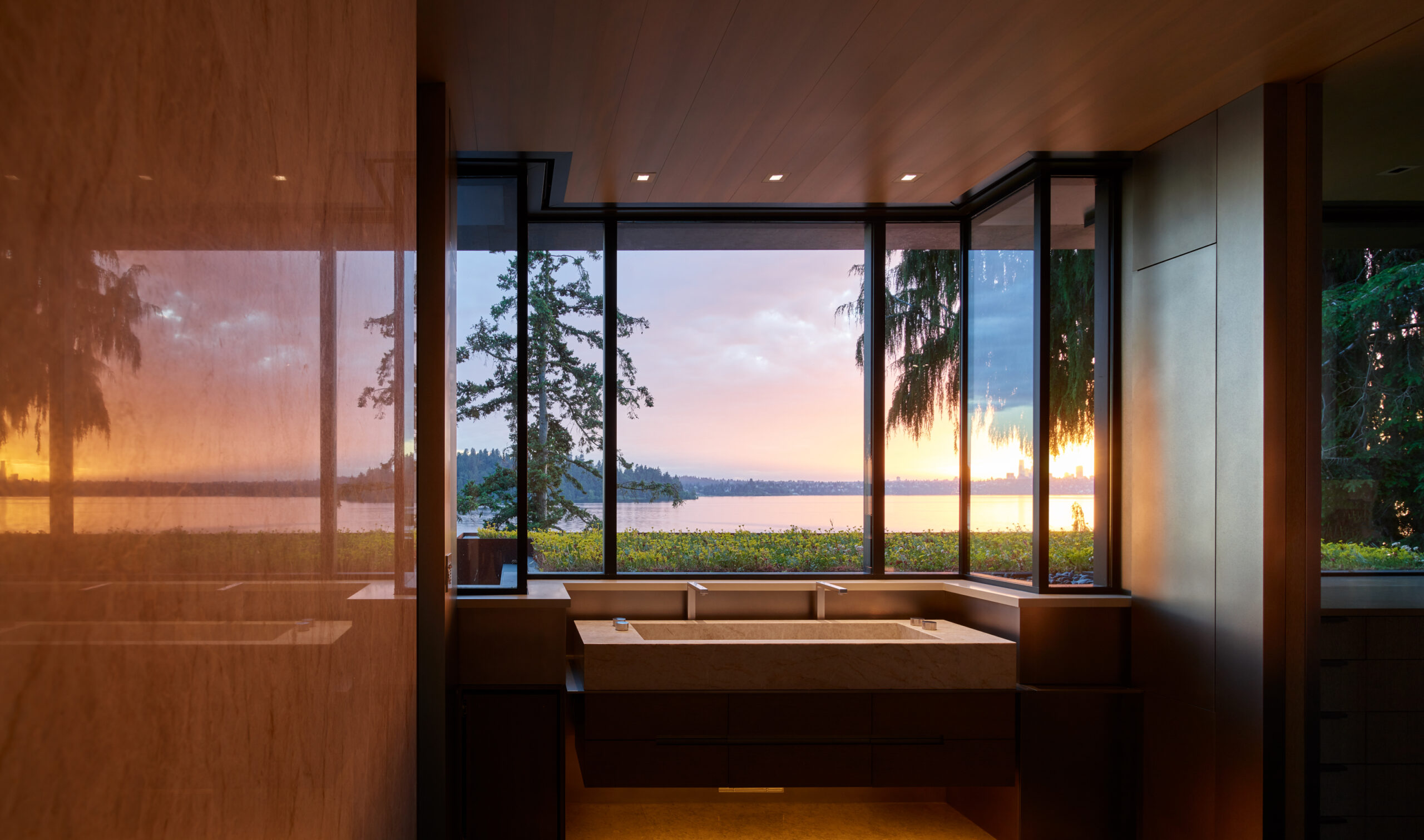 Throughout, elements of Japanese design like sliding doors, an oversized soaking tub, low-slung furniture, and gentle wood panelling further the exterior references. The surprisingly dark fumed-oak panelling inside interacts with lighter oak millwork, polished concrete, and stone, as well as blackened steel (an increasingly popular and incredibly sexy material) and custom bead-blasted nickel hardware.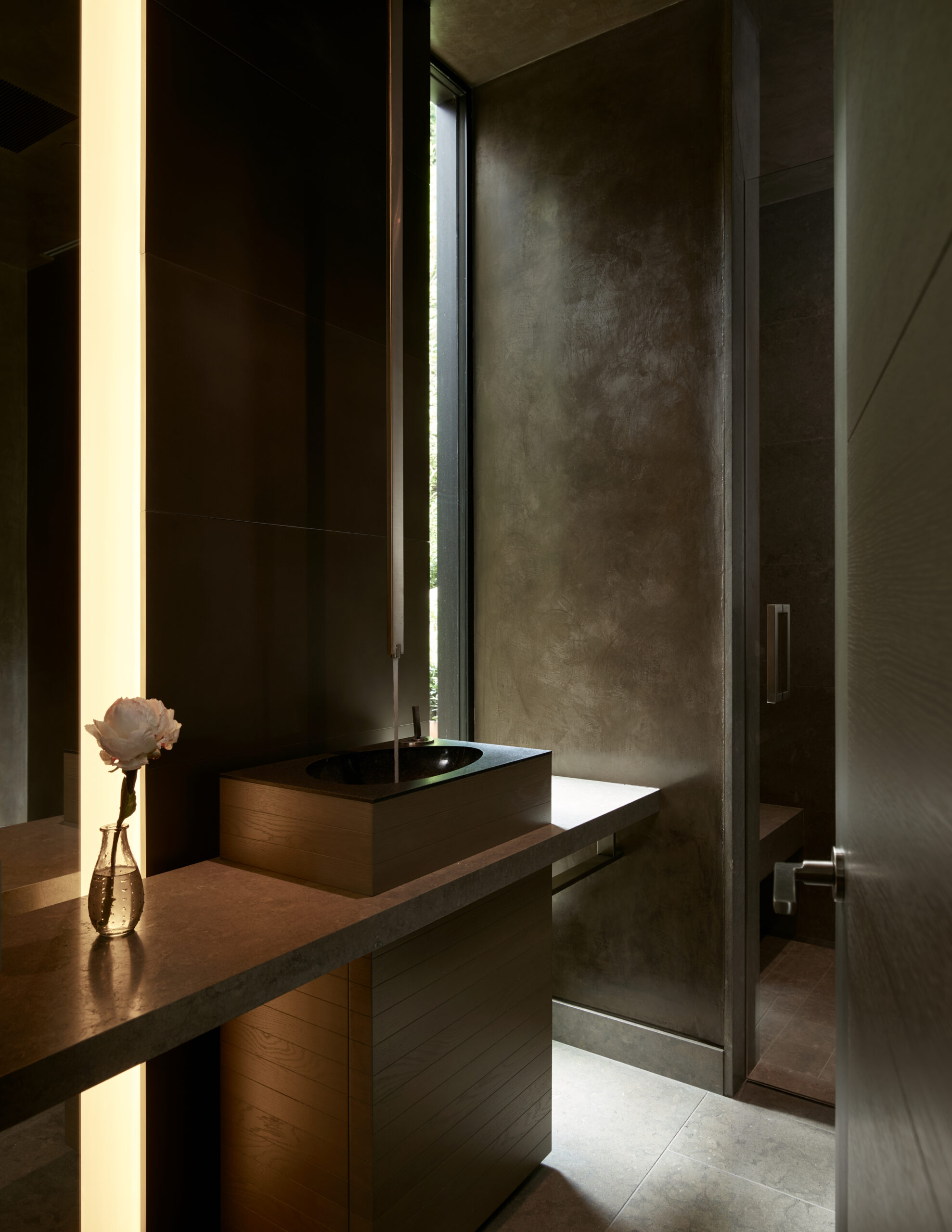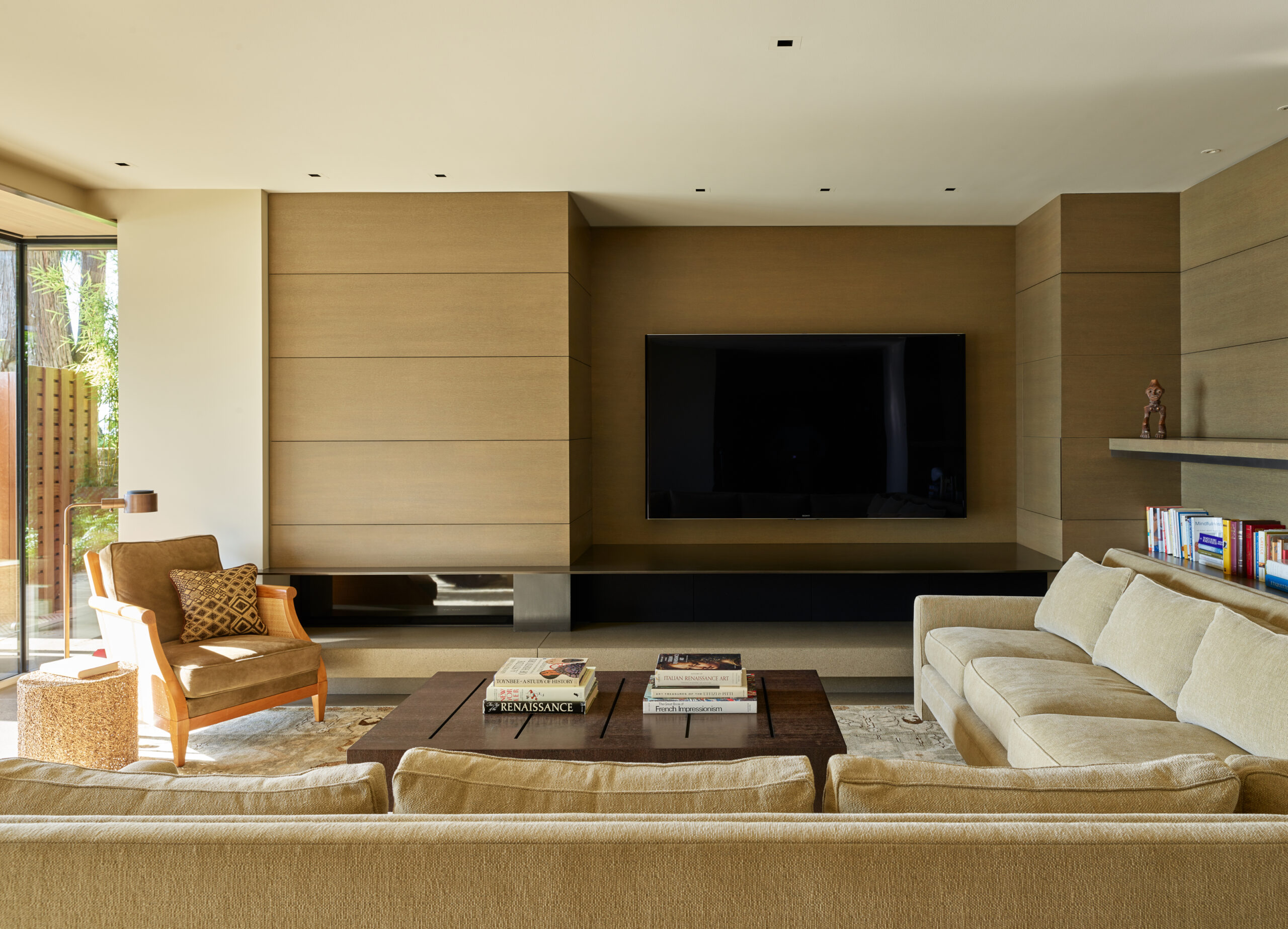 A floating staircase pushes the design to an almost ethereal level, while the soaking tub makes it all seem almost like a Zen retreat. Sliding leather-panelled pocket doors to the master bedroom and bath provide a certain softness, and concealed doors make the interiors seamless. Where there are seams, as in the skylights, they are integrated in a way that emphasizes the materiality of the build. Despite the minimalism, there are some touches of North American plushness: a grand piano sits in the primary living area, ready to be played to the sea.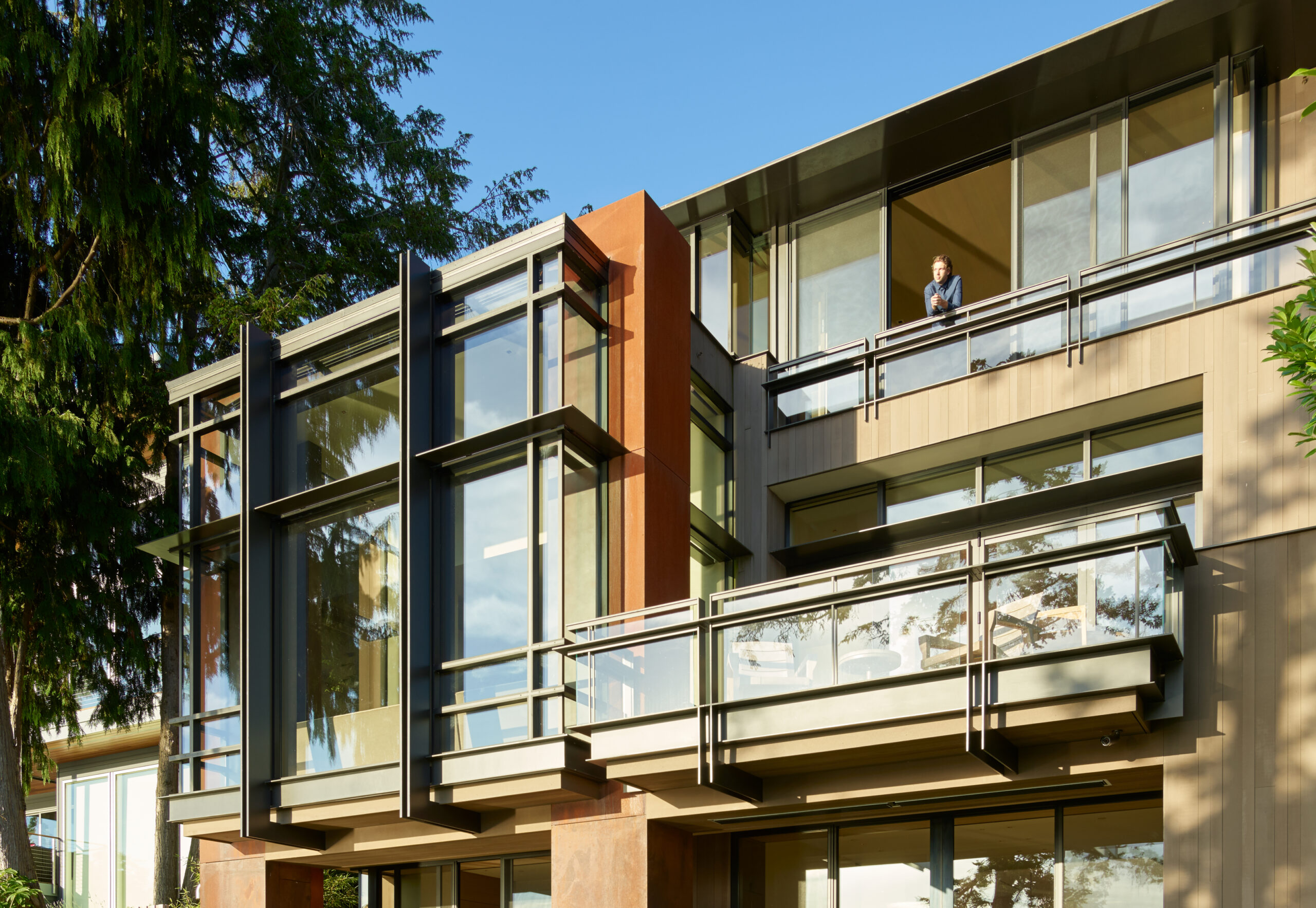 Photography by Kevin Scott. 
Part of our Home of the Week series. Read more HERE.