This Wood-Fired Pizza Oven Will Turn You Into a Professional Pizza Chef
And a delicious spicy margherita pizza recipe.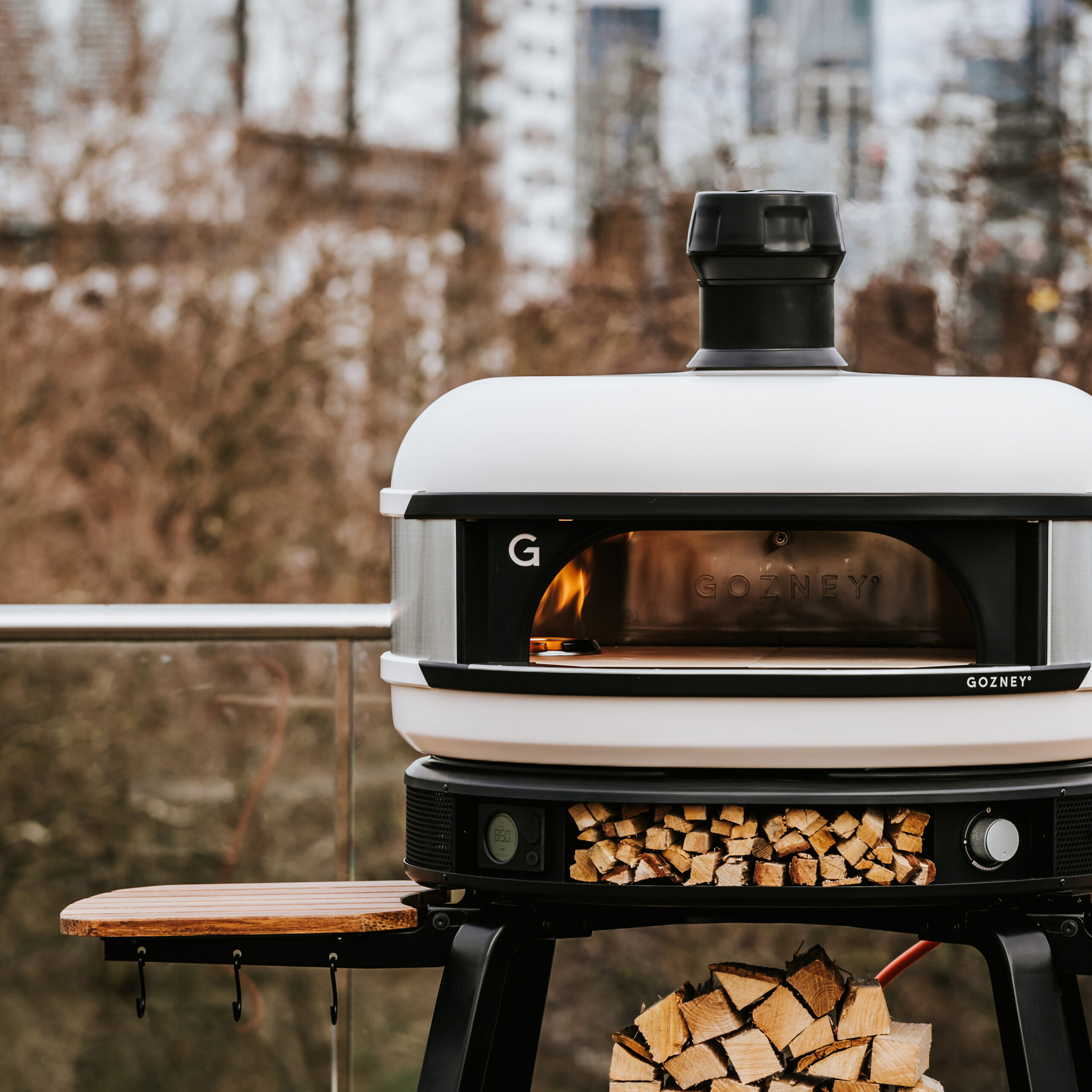 From the construction-laden corridors of Midtown to the thrift store meccas of the West End, another culinary trend has taken over Toronto: pizza. It started in 2008 when chef Rocco Agostino opened his first Pizzeria Libretto on the then-burgeoning Ossington strip. He was the first to bring VPN-certified—or authentic Neapolitan—pizza to Toronto and has since added five more locations around the city. Now you can't throw a rock downtown without hitting a new outpost slinging artisanal slices, from Superpoint's supersized slices to Maker's elevated personal pies.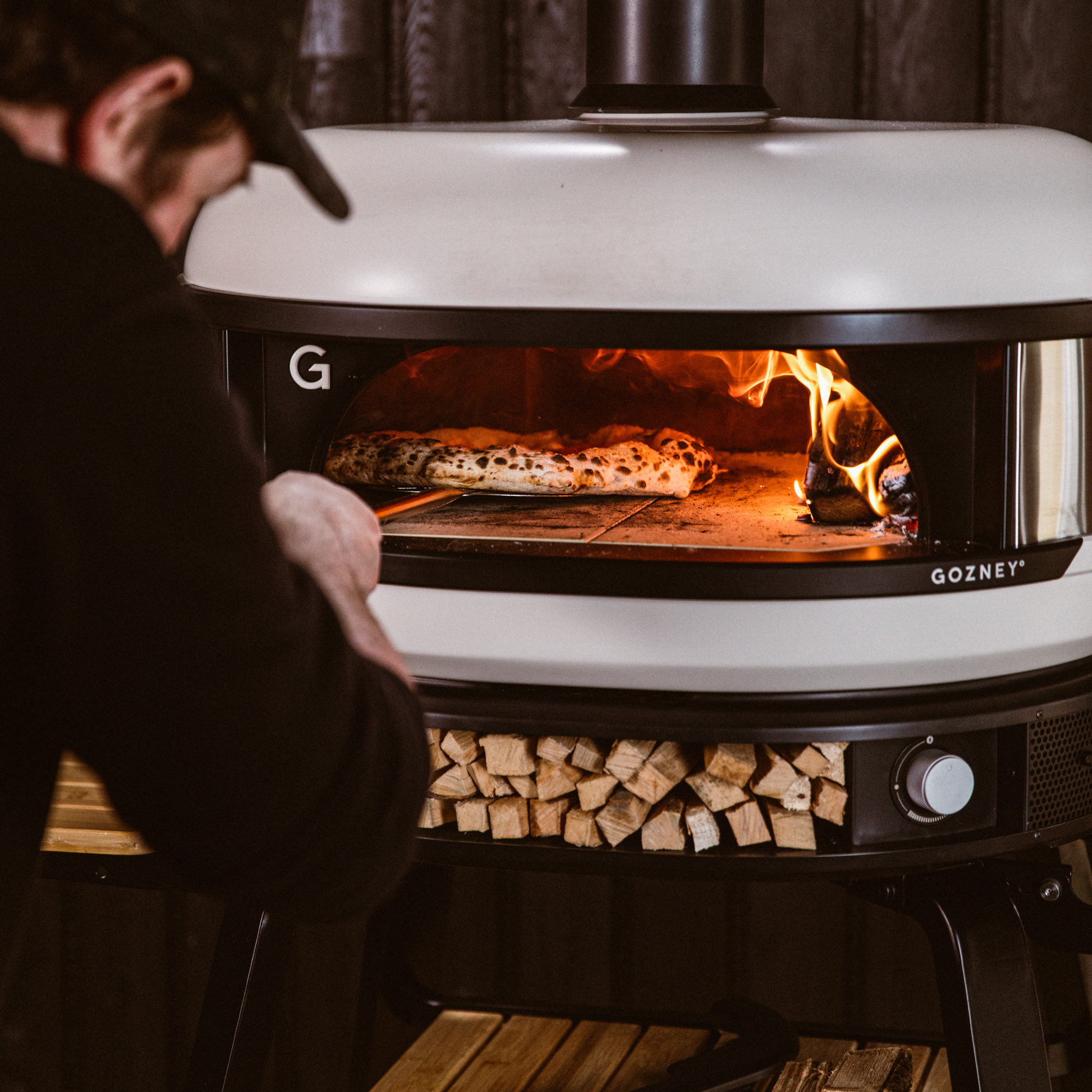 Pizza's is so universally beloved that it has inspired two new hit shows: Best in Dough on Disney+, the first-ever pizza competition show, and Netflix's Chef's Table: Pizza, which follows chefs from Phoenix to Kyoto who have devoted their lives to baking the perfect pie. The mouth-watering scenes of rising dough and sizzling pepperoni will convert any pizza lover into a home chef. Luckily, there's never been an easier way to make wood-fired cooking at home than with a Dome by Gozney. Built to the exact ratios of a traditional Neapolitan pizza oven, the Dome is designed to make live-fire cooking simple for professional chefs and home cooks. The stone floor puck system in dual-fuel models lets users switch between gas and wood burner systems with ease at temperatures up to 510oC, cooking a pizza in just one minute. It's a versatile, functional, and stylish tool that will turn any aspirational pizza chef into a pro.
Ingredients
For the basil oil:
2 cups packed basil leaves
1 cup olive oil
1 garlic clove, grated
For the spicy tomato sauce:
1 tablespoon olive oil
1 tablespoon unsalted butter
Salt
2 cloves garlic, finely sliced
1 teaspoon oregano
1½ teaspoons chili flakes
2 red chilies, split in half
1 red onion, quartered
2–3 sprigs basil
800 grams good-quality canned tomatoes, lightly pulsed
For each pizza;
1 New York–style dough ball, purchased
45 grams low-moisture mozzarella, diced or grated
Method
To make the basil oil:
Blanch the basil in a pan of well-salted boiling water for no more than 10 seconds before immediately plunging it into a tub of ice water. Drain and dry the basil well with kitchen towel.
Place the basil and garlic into a good processor and begin to blend, gradually adding the oil. Check the seasoning and transfer to a squirt bottle or container. The basil oil will keep in the fridge for 2 days.
To make the spicy tomato sauce:
Over medium-low heat, melt the oil and butter in a saucepan with some salt before adding the sliced garlic, oregano, and chili flakes. Stir regularly for a couple of minutes, making sure the garlic doesn't change colour.
Add the split chilies, red onion, and basil sprigs to the pan. Continue to stir and cook for a further 2–3 minutes before adding the tomatoes.
Bring to a simmer, check the seasoning, and leave for around 2 hours, stirring now and again to make sure it isn't sticking to the bottom of the pan.
Remove the chilies, onion, and basil sprigs. Discard. The sauce can be chilled and kept in the fridge for 3 days (it's great with some pasta as a quick midweek dinner option).
To make the pizza:
Ensure the pizza fully saturated with heat before opening a dough ball into a pizza skin and topping with the mozzarella, four blobs of the tomato sauce, and a drizzle of basil oil.
Turn the flame down to its lowest setting before placing the pizza in the pizza oven and baking for around 4 minutes, rotating regularly as required.
When the pizza is baked, transfer to a serving board or plate, drizzle a little more basil oil on top, and sprinkle a pinch of chili flakes before slicing.
Dome is exclusively available at gozney.com for $1,999. (dual fuel).