The New BMW X5 M and X6 M Blaze Like Sportscars Through the Arizona Badlands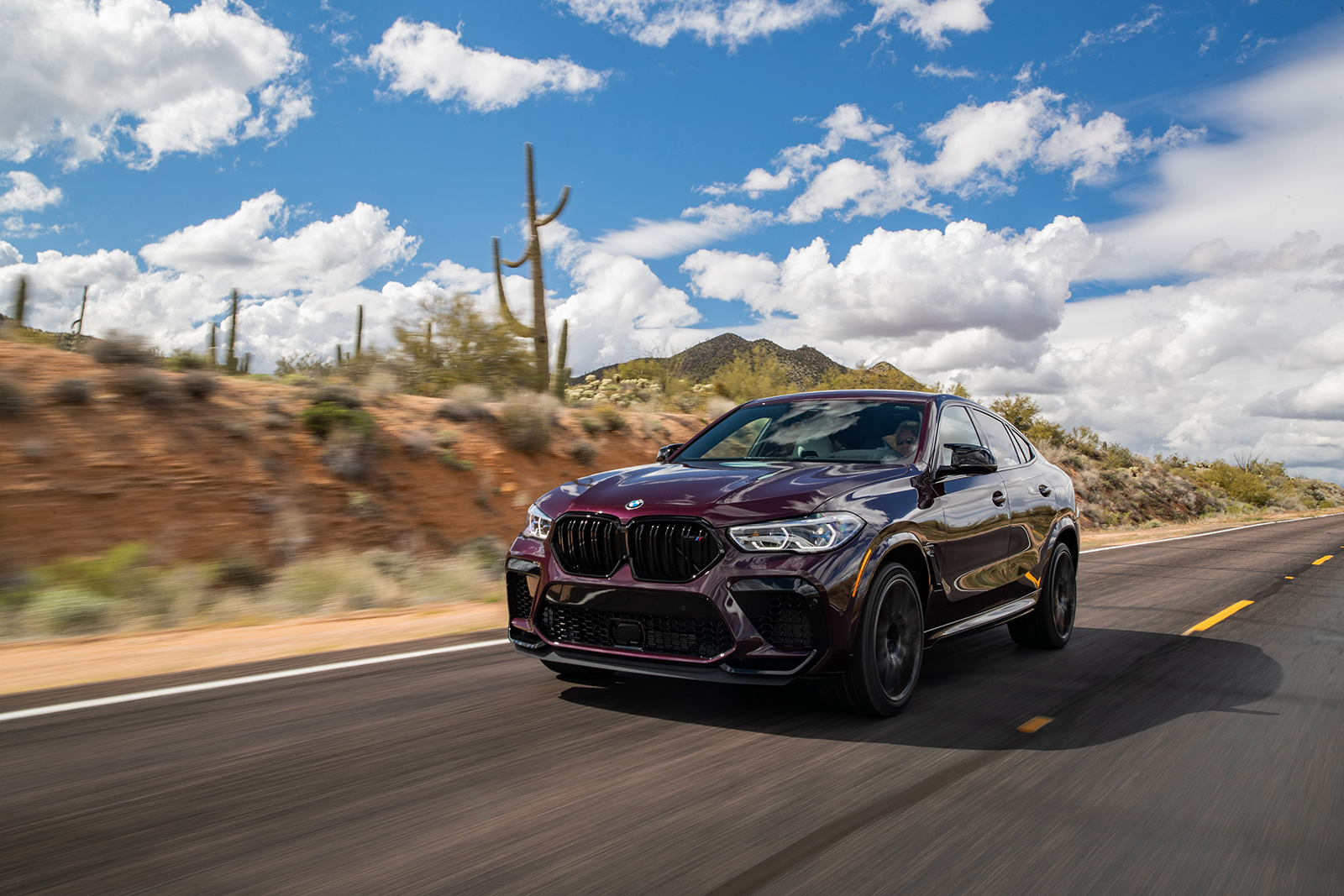 The desert can be unforgiving. As BMW employees and journalists enjoy lunch in a movie-set western town, I feel the heat on the back of my neck, the bright Arizona sun strong even in February and so unusual compared to the doldrums of a Canadian winter.
Cowboys with dusters and heavy hats shrug coolly on hot horses, weaving between parked X5 M and X6 M Competitions, to the enthusiasm of visiting German engineers. I notice the sleek reflective blues and whites of BMW's premier SUV juxtaposed against the cactuses and dirt and realize that the intensity of the desert is the perfect terrain for these vehicles.
The X5 M and X6 M Competitions (available in the non-competition format) differ from each other primarily in body and interior space, but it's their raw power that separates them from other SUVs. Each has a 4.4-litre V8 engine with M TwinPower Turbo technology that makes 460 kW/625 hp with a maximum torque of 553 lb-ft.
The chassis and wheels have the balance and fortitude of an SUV, allowing the vehicle to take turns smoothly yet rapidly. Different settings in the intuitive computing systems allow drivers to select road, sport, or track modes that control the engine, steering, dampers, and braking.
As we hug tight turns in the badlands, the elegant power of this machine channels warhorses galloping across the desert. Control is a hallmark of BMW, and with the eight-speed M Steptronic transmission with Drivelogic and potential for different four-wheel-drive capabilities, my confidence grows with every kilometre.
While the contactless Intelligent Personal Assistant seems gratuitous at times (those who speak with their hands in the cockpit will find the radio responding accidentally), the tech is solid and can be adjusted to fit the needs of the driver.
The fierce M-specific kidney grille with black double bars and the M exhaust system are quick tells to the power of X5 and X6 Competitions, and they turn heads all over Arizona as they write their efficiency and power on the pavement.
________
Never miss a story. Sign up for NUVO's weekly newsletter here.