The Best Women's Sneakers for Spring
With the first day of spring just around the corner, it's nearly time to ditch the Blundstones and pack away the snow boots for something a bit more breathable. To celebrate our ankles' first glimpses of sunlight in months, we've rounded up this season's best women's sneakers, from vibrant displays of colour to waterproof neutrals. Warmer days, here we come!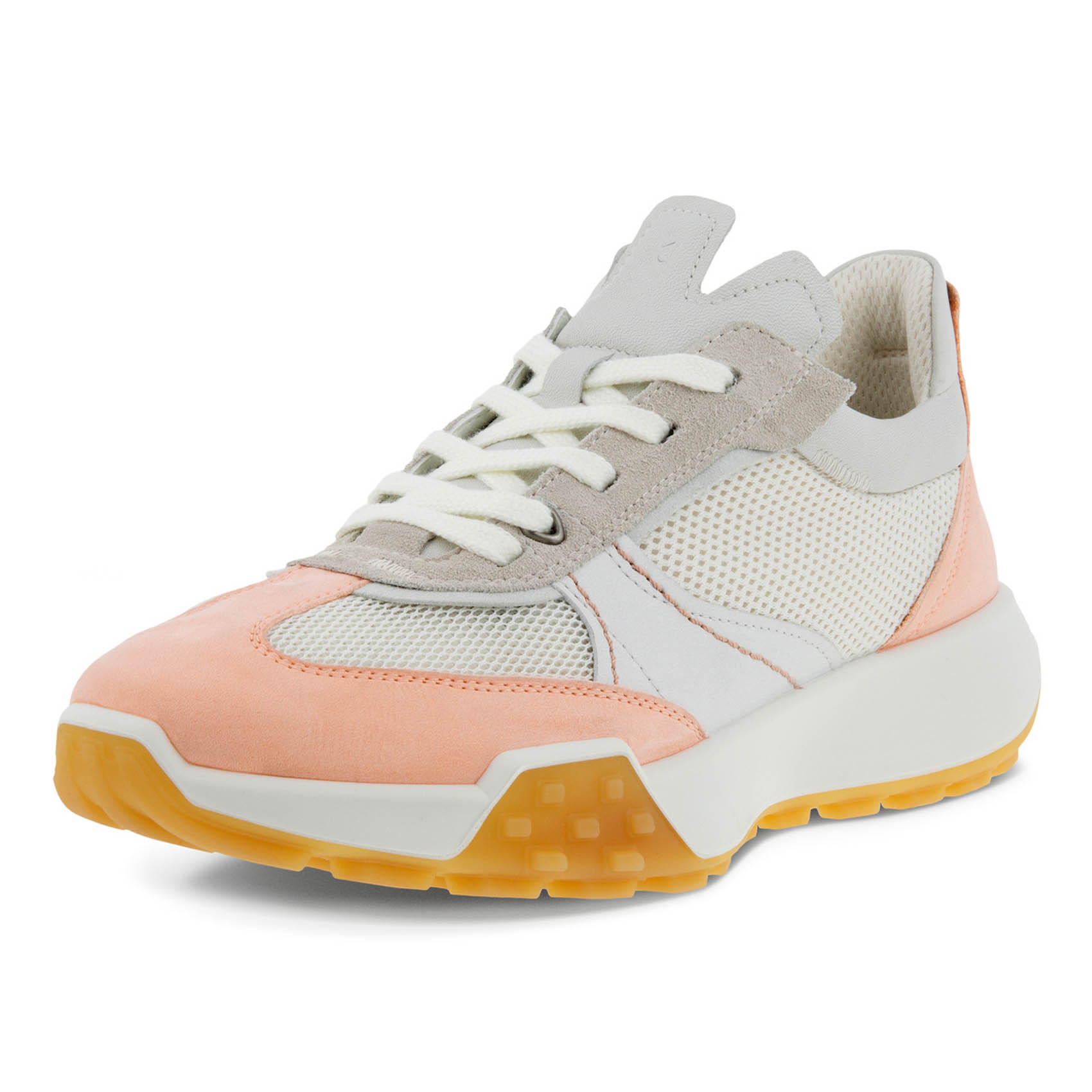 Danish brand Ecco is known for making exceedingly comfortable and durable shoes, and the Retro Sneaker in white and peach nectar is no exception. The forked tongue doesn't dig into the top of the ankle, rubber treads prevent slipping, and the colour blocking is retro cool through and through.
For this Vancouver brand, sustainability is a top priority. Made in Portugal with primarily locally sourced materials, many of the shoes use carbon-neutral leathers and yarns from fashion off-cuts, but the materials in these lightweight and versatile sneakers are 100 per cent vegan. The knitted fabric hugs the foot almost like a sock, for ultimate comfort and breathability.
The pops of colour on this white-and-lilac leather sneaker make it a more fun but still versatile take on classic Stan Smiths. Handmade in Spain, the shoes are from Montreal brand L'intervalle, which was started by a husband wife duo in 2015. So you can feel good about supporting Canadian with every step you take.
New Balance has reasserted itself at the forefront of casual hip style, and these 574 Core shoes in grey with white are a popular choice with the cool and trendy for reason. The straightforward tennis shoes are everything you need in a sneaker: comfortable, uncomplicated, and cute enough to go with just about any day-to-day outfit.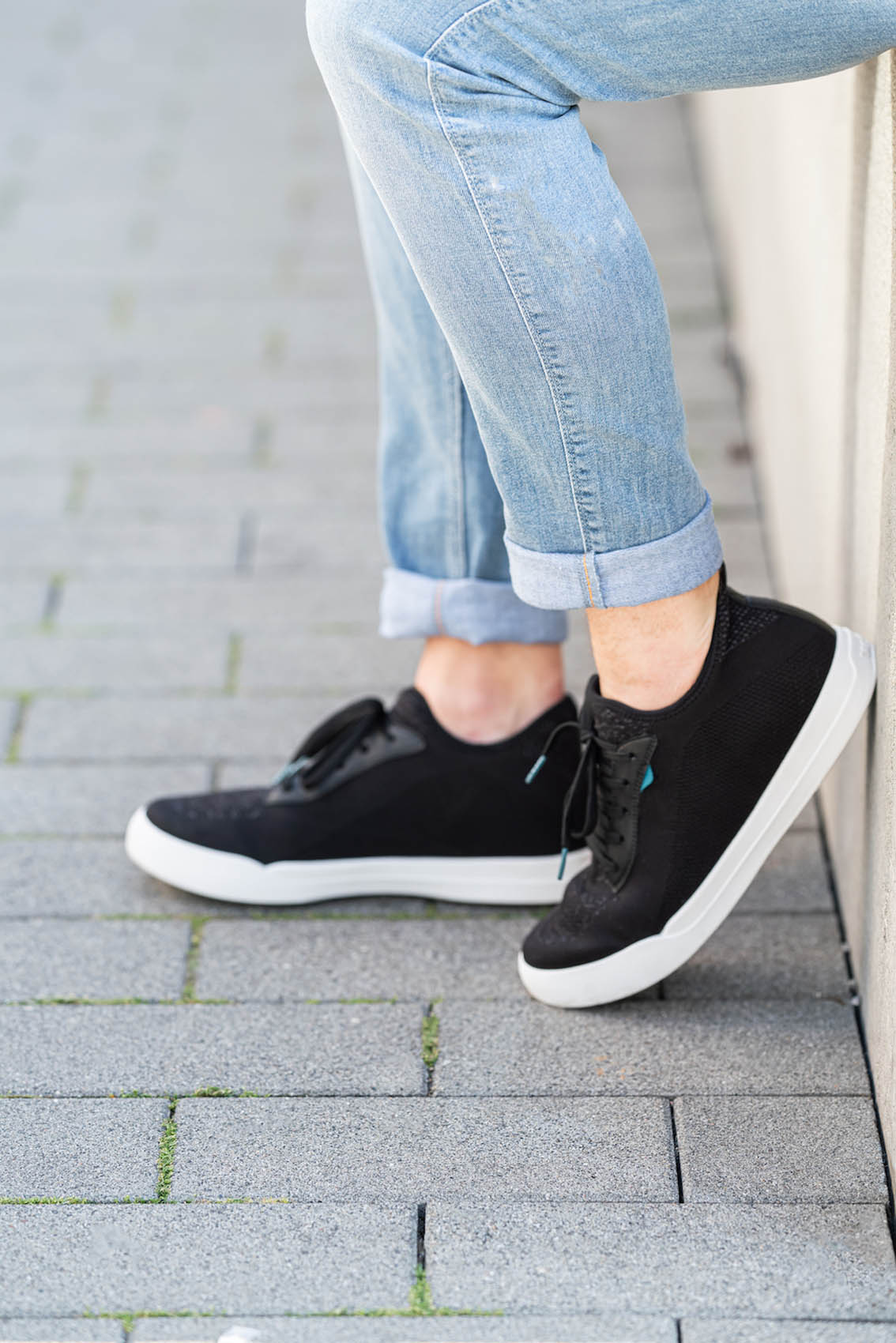 While we'd all like to believe there's nothing but blue skies ahead, springtime showers are inevitable. But wet feet don't have to be. These tried-and-true vegan sneakers are completely waterproof thanks to Vessi's patented knit material, so no more soggy socks from unnoticed puddles. They're also lightweight and machine washable, so you'll be reaching for them all season long.
These newly released sneakers in fabric and suede calfskin from Chanel's spring/summer collection are an ode to warmer days—the pale orange shade has us dreaming of orange Creamsicles and the kiss of the sun. Quilted detailing on the top, side, and heel elevates the sneakers, and cream piping around the toe adds a vintage feel. Because who doesn't want a bit of extra sunshine every time they tie their laces?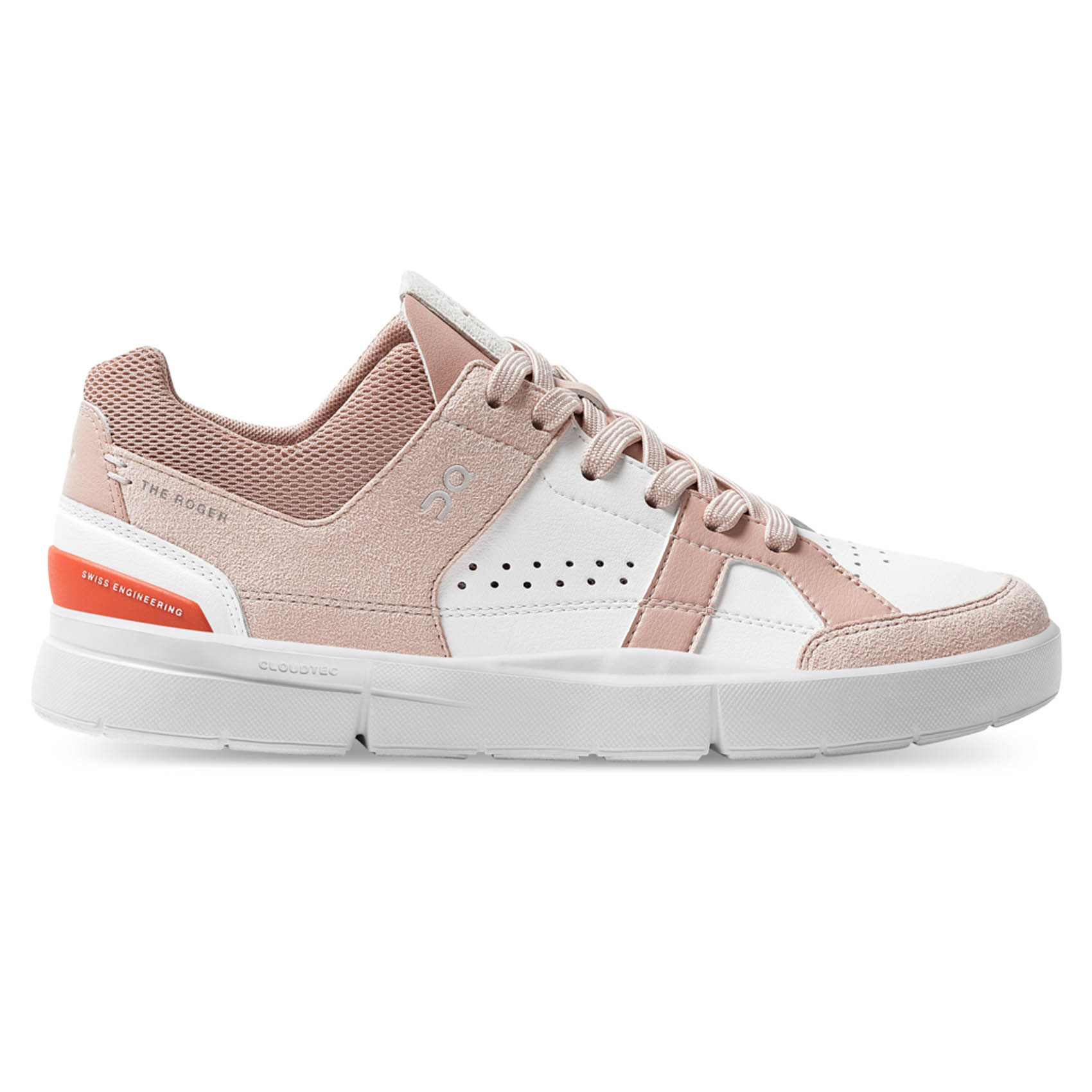 On's Roger Clubhouse sneakers bring high-tech comfort to '90s-inspired shoes. In a beautiful rose and white, these tennis shoes have the look of lifestyle footwear with the performance of activewear shoes thanks to lots of cushioning and On's iconic Speedboard technology.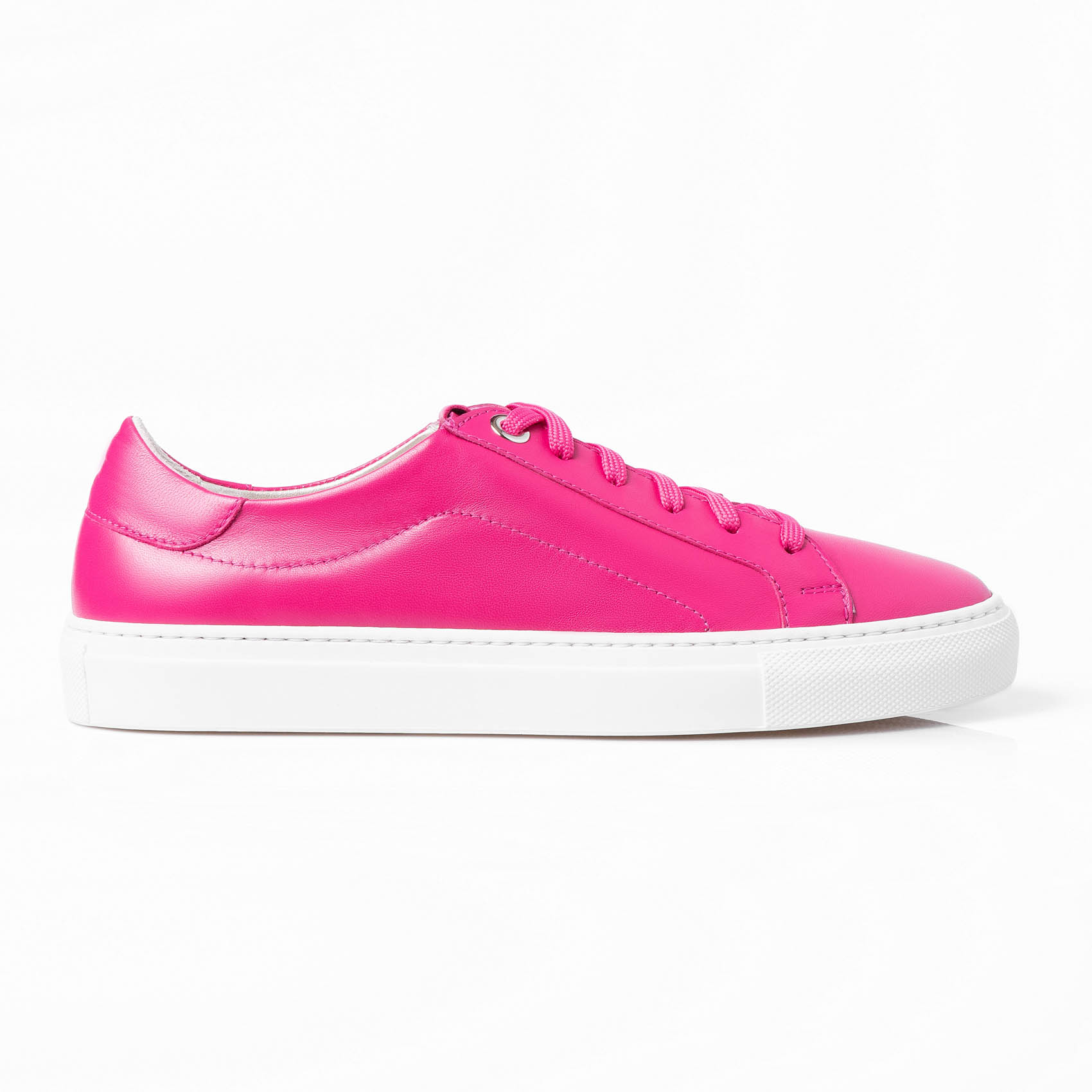 Zvelle's Ray Sneaker in hot pink would make Legally Blonde's Elle Woods swoon. For the fashionista who can't get enough colour, these simple low-rise sneakers from Canadian designer Elle AyoubZadeh are made in small batches in Italy using kidskin leather and goatskin lining.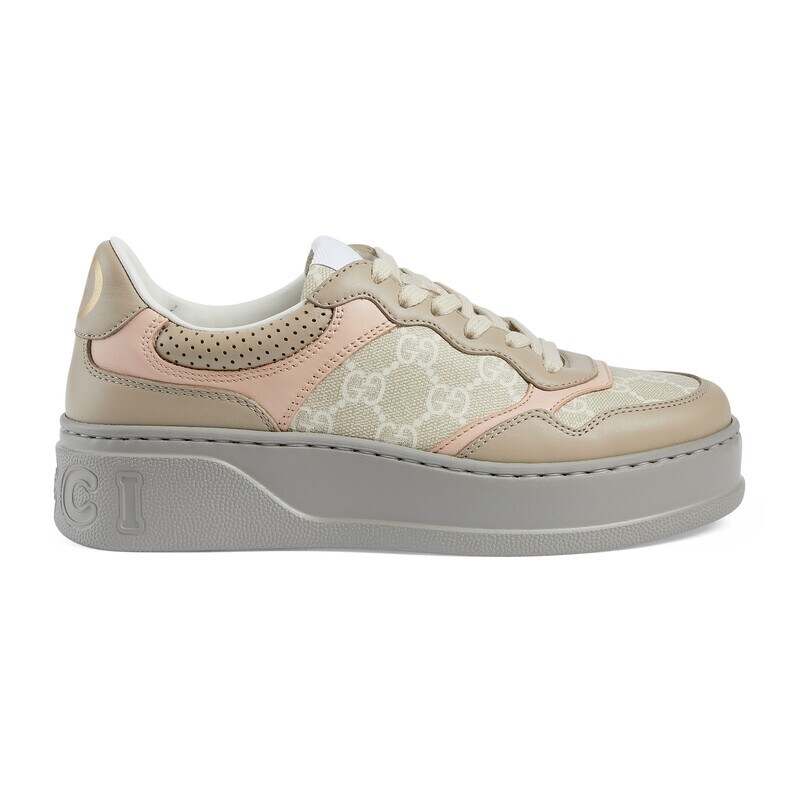 These chunky leather sneakers are ideal for the city dweller who walks everywhere but wants to look polished. The oatmeal shade is a fun neutral alternative to black or white, while the subtle addition of pastel pink adds a bit of springtime fun all year round.
Popular sneaker brand Veja has teamed up fashion label Ba&Sh, both based in Paris, for a French collaboration to note. The '70s-inspired shoes, which are made from recycled materials, feature a colourful stacked wave pattern on the heel, and a super cushy sole and ankle collar make them comfortable enough for all-day walking.