High Notes: Bella White's Divine Articulation of Melancholy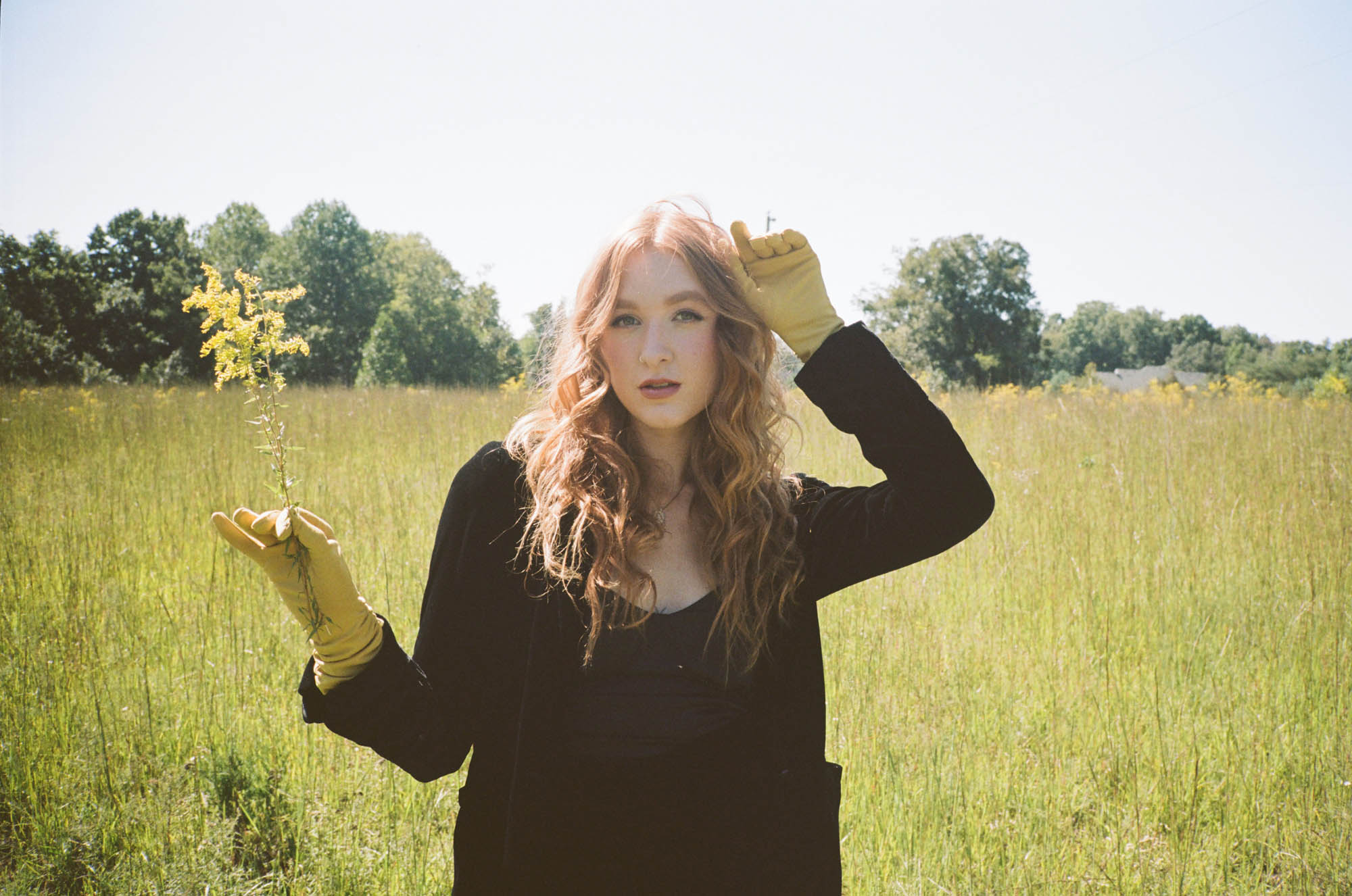 "There's definitely a headspace I'm in when songwriting. I have to be feeling a little emo," Canadian singer/songwriter Bella White says of her lyrical process. "It's a very inward thing for me." When listening to her heart-wrenching ballads, the combination of her soft, country/folk twang and poetic prose feels exceptionally intimate, like the pages of a diary sung out loud in a dimly lit room. White's lyrics go far beyond her 22 years of age, making sense of even the most complex emotions. It's emo excellence.
"Rhododendron," a single from White's upcoming album Among Other Things, features an echoey, melodic folk hum. The guitar strums and the faint rasp in her voice are pure and uniquely her own. As for the lyrics, she says that while they all come from a deeply personal place, she has begun to use songwriting as a tool to tell the stories of lives she hasn't lived or experiences she hasn't yet had—an approach she leans into more on her upcoming album. "That song is really special to me," she says. "And that song felt like one of the first songs that I wrote where I felt like I wasn't just writing about my own troubles. It felt like I was writing about something bigger than that."
"Could I be a mother or a lover / To something greater than my own instinct to suffer? / And would a sheep run if she knew she was for the slaughter / Or would she simply let her soft wool warm her daughter?" These lines from "Rhododendron" encapsulate a tremendous amount of self-awareness while channelling the emotions of another. Though White is not a mother herself, she writes from a place of empathy and compassion as a daughter. "Those two lines are definitely ones that I reflect on sometimes," she says. "Our mothers are looking out for us." White understands what womanhood represents. "I use songwriting as a tool for learning more about my feelings and understanding them, just trying to articulate them more," she says. "But I feel like on this record, Among Other Things, I feel like maybe it was less, I don't know, about my feelings and more about the world externally rather than my internal feelings."
Growing up in Calgary, she was surrounded by music. Her dad played in a bluegrass band called Widowmaker, a name inspired by a Jimmy Martin song. "I feel like growing up in that world, music was just kind of a given," she says. "When I was a kid, I didn't really understand that music wasn't something that was a big part of everybody's life. I kind of thought that, you know, getting together and jamming and singing songs was just a normal thing to do." Her father's bluegrass influences are a sentimental thread throughout her music. There is an ever-present closeness to every chord and lyric that feels indicative of honky-tonk ballads—it's distinctive and intentional, with a deep appreciation for the community and culture that comes with it.
She also values Joni Mitchell's free-spirited approach to songwriting. "You can tell there's this vulnerability where she's just saying how she feels," White says. "It doesn't seem like she's too afraid of how other people will perceive that. There's this authenticity to it that I think is really beautiful."
White relishes the ebb and flow of her craft. While distinguishing her sound, she explores themes of self-doubt, growing up, womanhood, and heartbreak. On her previous album, Just Like Leaving, she poured her heart into beautifully articulated verses of longing and acceptance. For her, words have always come first. "I find that the lyrics are kind of a non-negotiable for me," she says. "If I want to say a certain thing, I want to say it a certain way. And if it doesn't fit into a phrase or a certain melody, then I get really frustrated because I'm not able to get across but what I'm trying to say."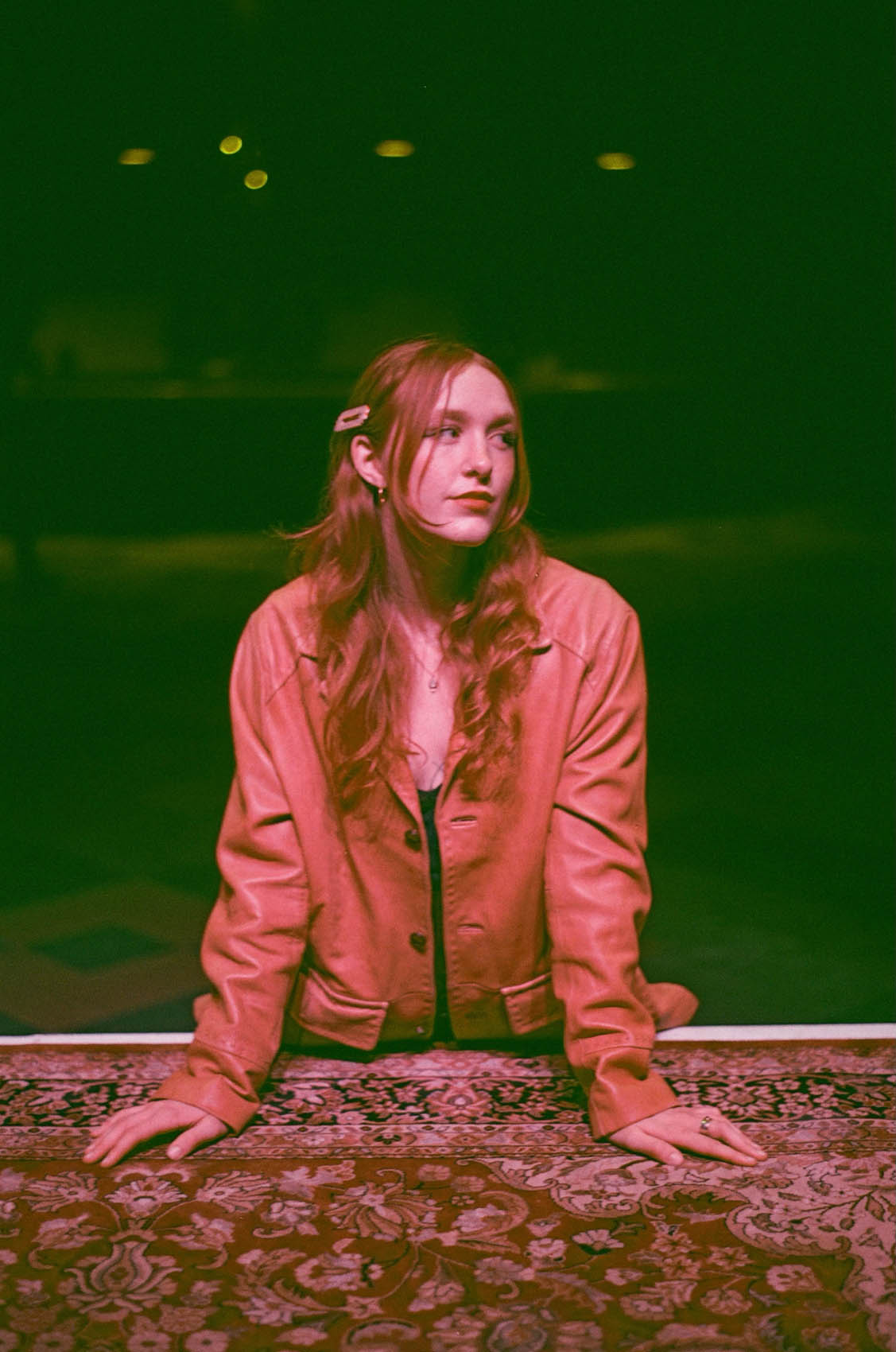 Now living in Victoria, White is gearing up to release Among Other Things April 21. Another single from the album, "Flowers On My Bedside," released March 17, gives listeners a deeper look into the coming-of-age, heartbreaking, storytelling melodies on this album. "I wanted "Flowers On My Bedside" to have this like kind of '70s feel, this vibey vintage sound. But I wrote that song when I was in the throes of a breakup," she says. "I felt like through writing that song, I kind of got to shape the narrative of my breakup how I wanted. It's an empowering song for me."
Flowers On My Bedside
Rhododendron
Just Like Leaving