Summerland B.C.'s Okanagan Crush Pad's Stunning Rebrand
The Okanagan Valley stalwart is now Haywire Winery.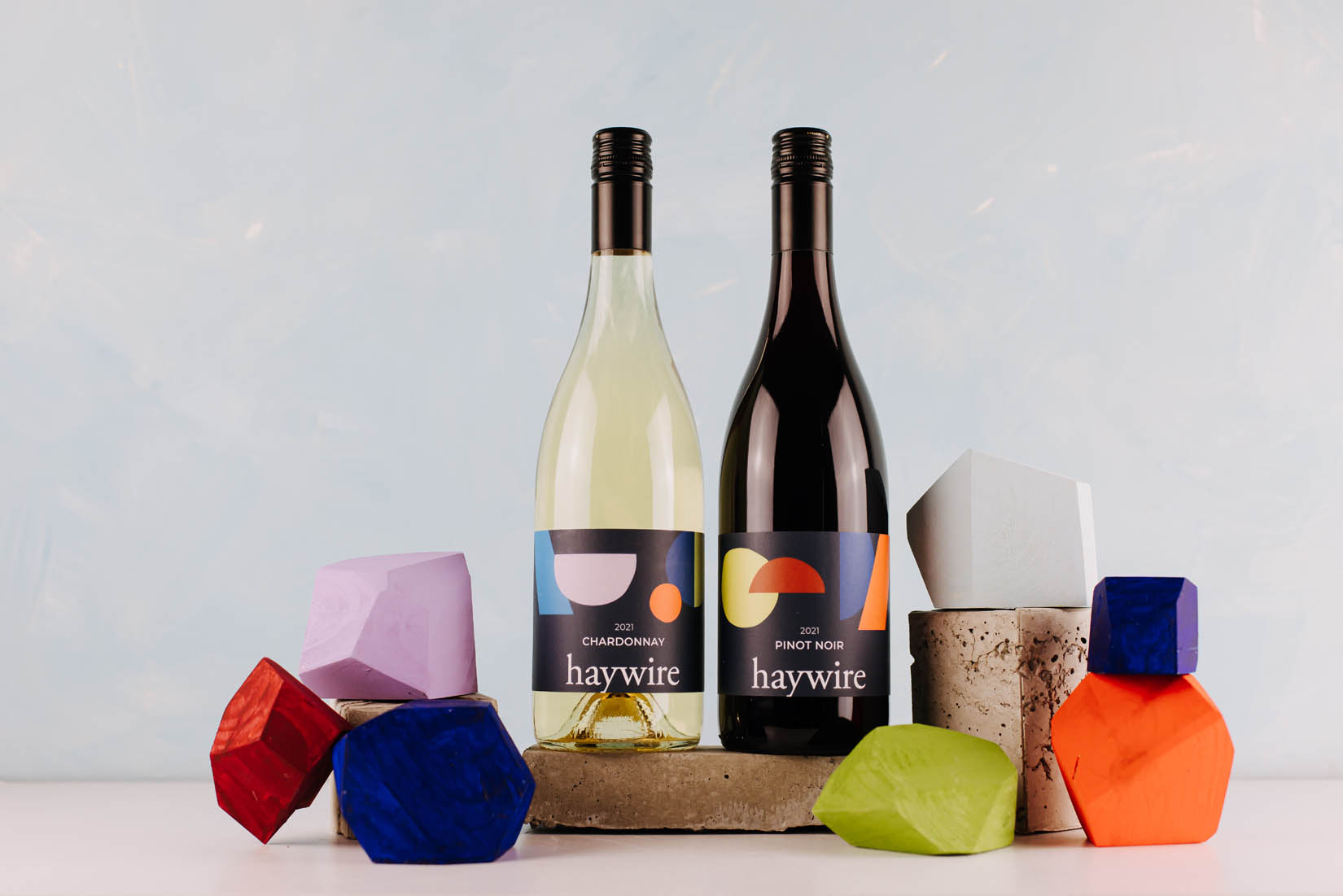 It's not often that an established winery goes through a major rebrand, but Summerland, B.C.'s, Okanagan Crush Pad—now Haywire Winery—is no typical winery. Since opening in 2011, the once-virtual winery and custom crush service provider has launched several brands, including Narrative, Free Form, and Bizou + Yukon, that deliver quirky, organic wines that challenge the status quo. But Haywire was always been the star of the portfolio.
Development of the new name, look, and tasting room started in late 2022, when an expansive renovation of the winery's tasting lounge and production facility began. Set to reopen in spring 2023, just in time for the Okanagan Valley's stunning summer weather, the updated building features a 100-foot-long mural by Vancouver-artist Scott Sueme that greets visitors upon arrival at the tasting lounge as well as a selection of his original artwork within.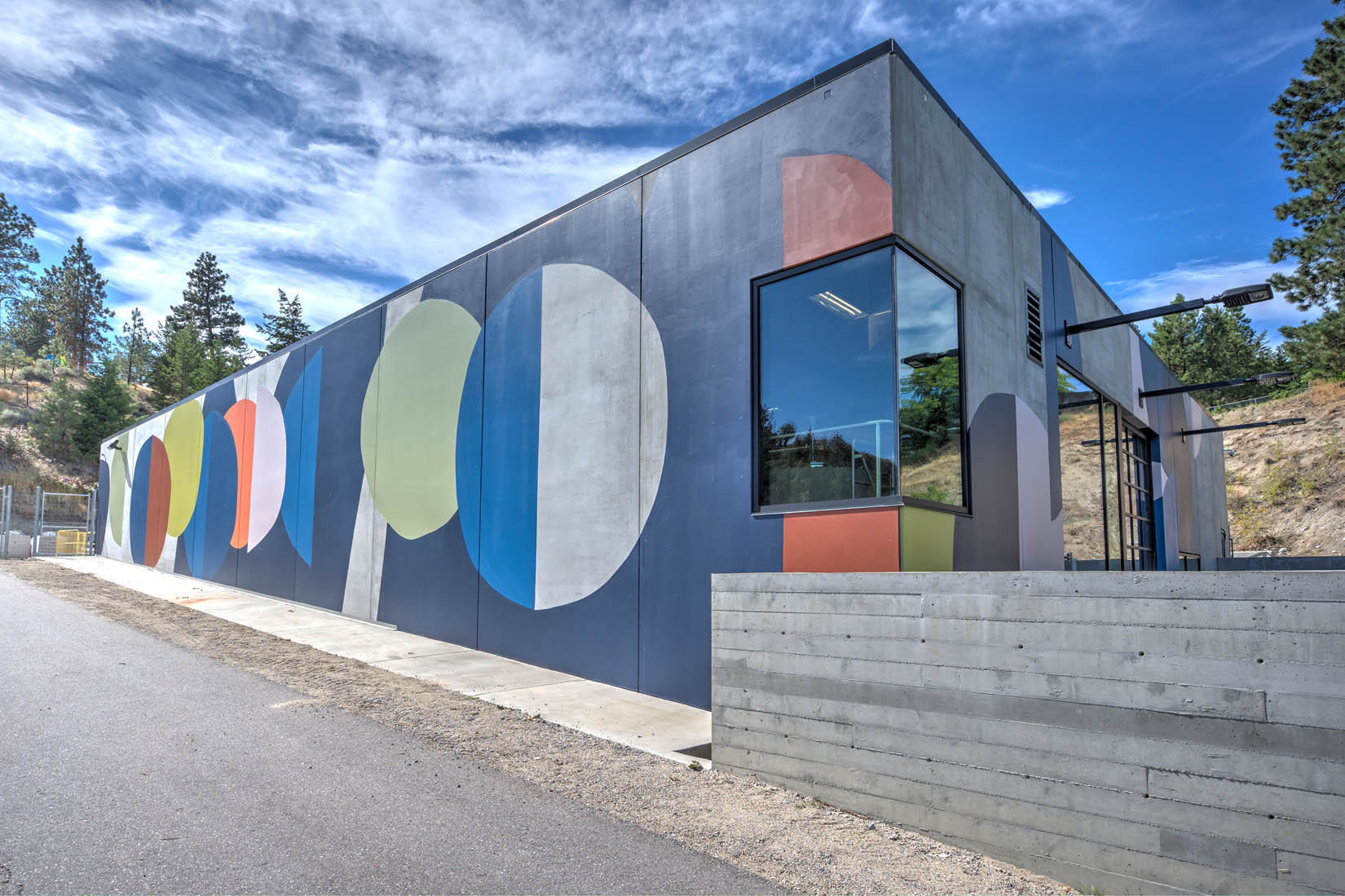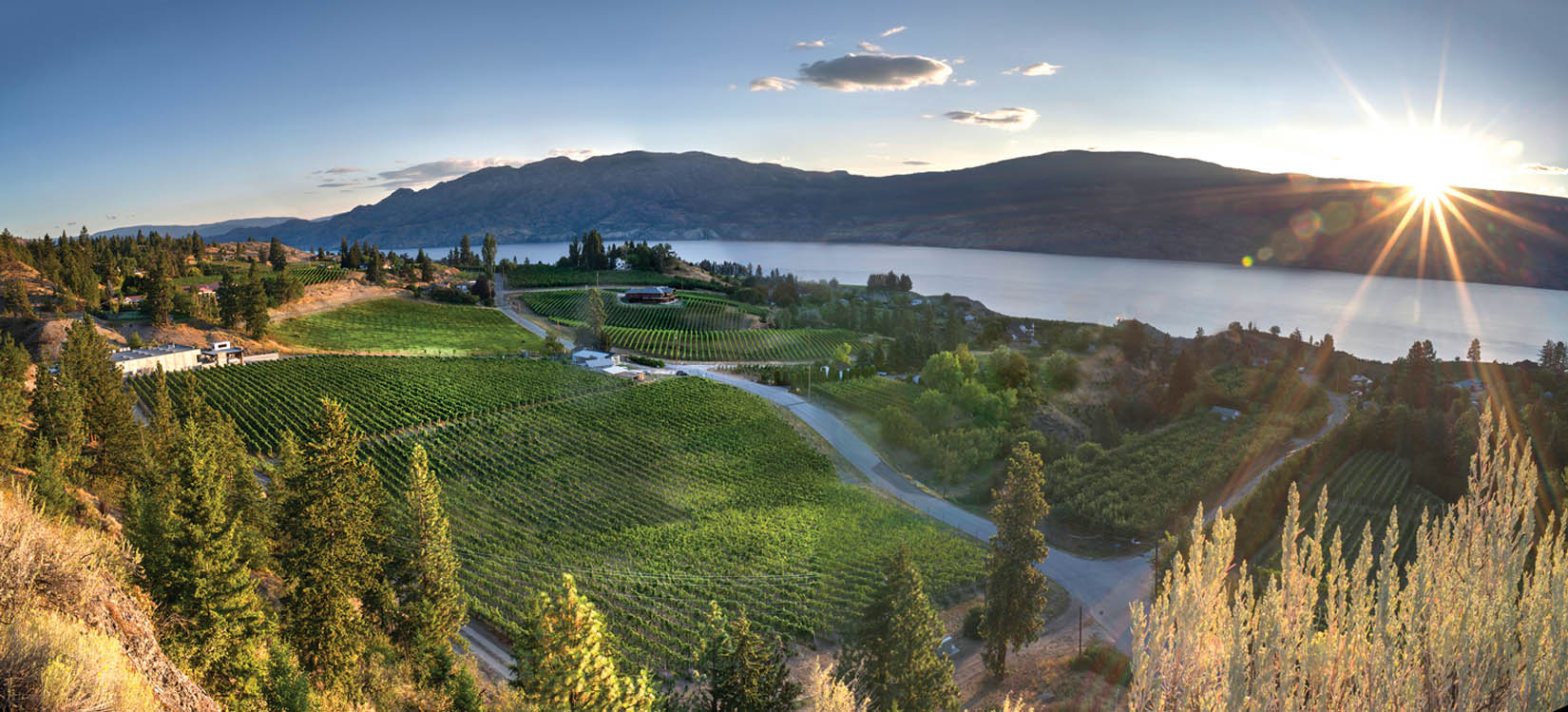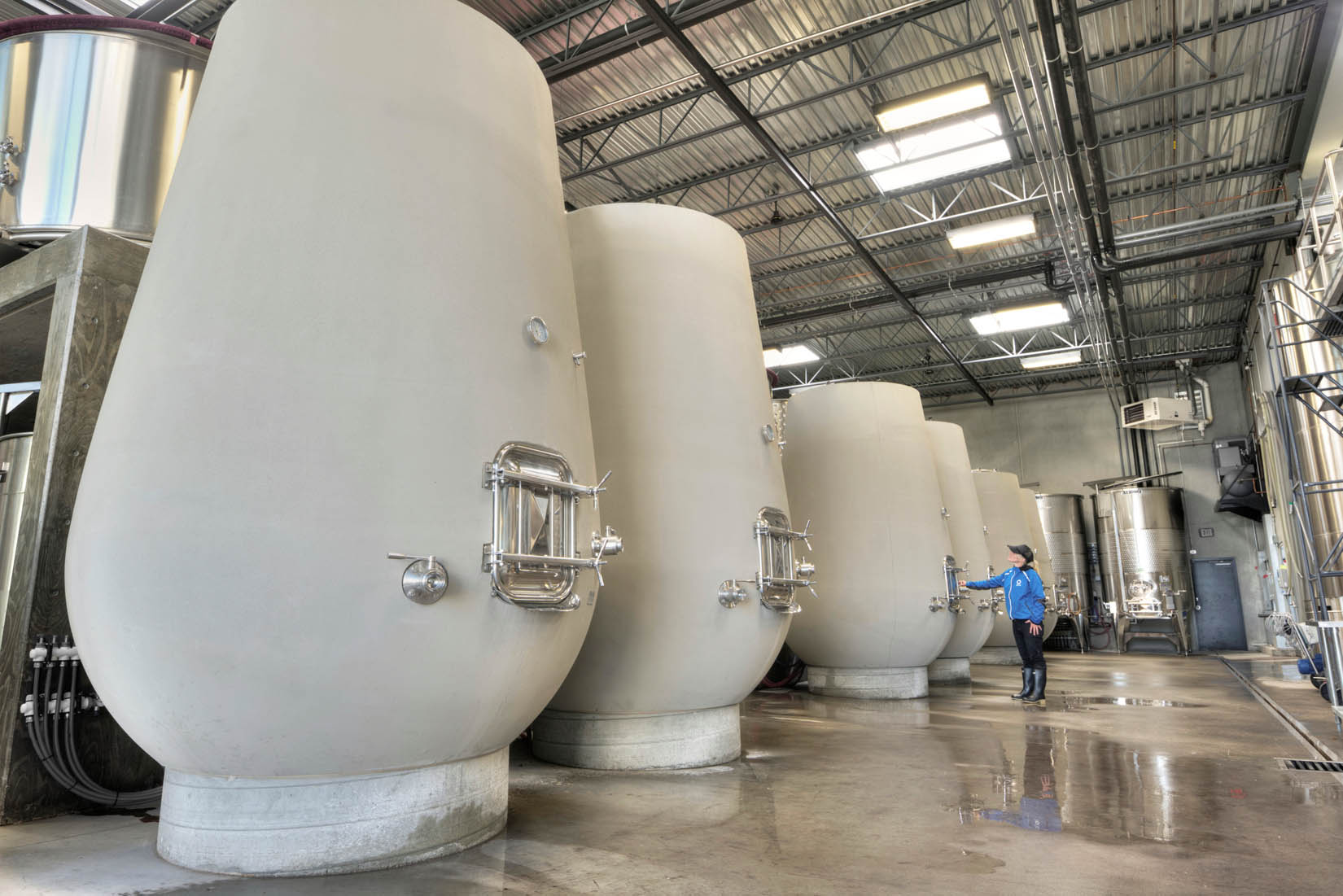 The brand's new packaging takes inspiration from Sueme's mural, featuring half- and full-circles in bright colours starkly contrasted against a navy background. The clean lines and bright colours of the new labels reflects the brand's commitment to simple but distinctive winemaking. "The rebrand is a statement to our commitment to continue to take bold new steps forward as a winery team, and to continue to define a style of wine for the central Okanagan region—bright, lively, fresh, and uncomplicated," Haywire Winery co-owner Christine Coletta says.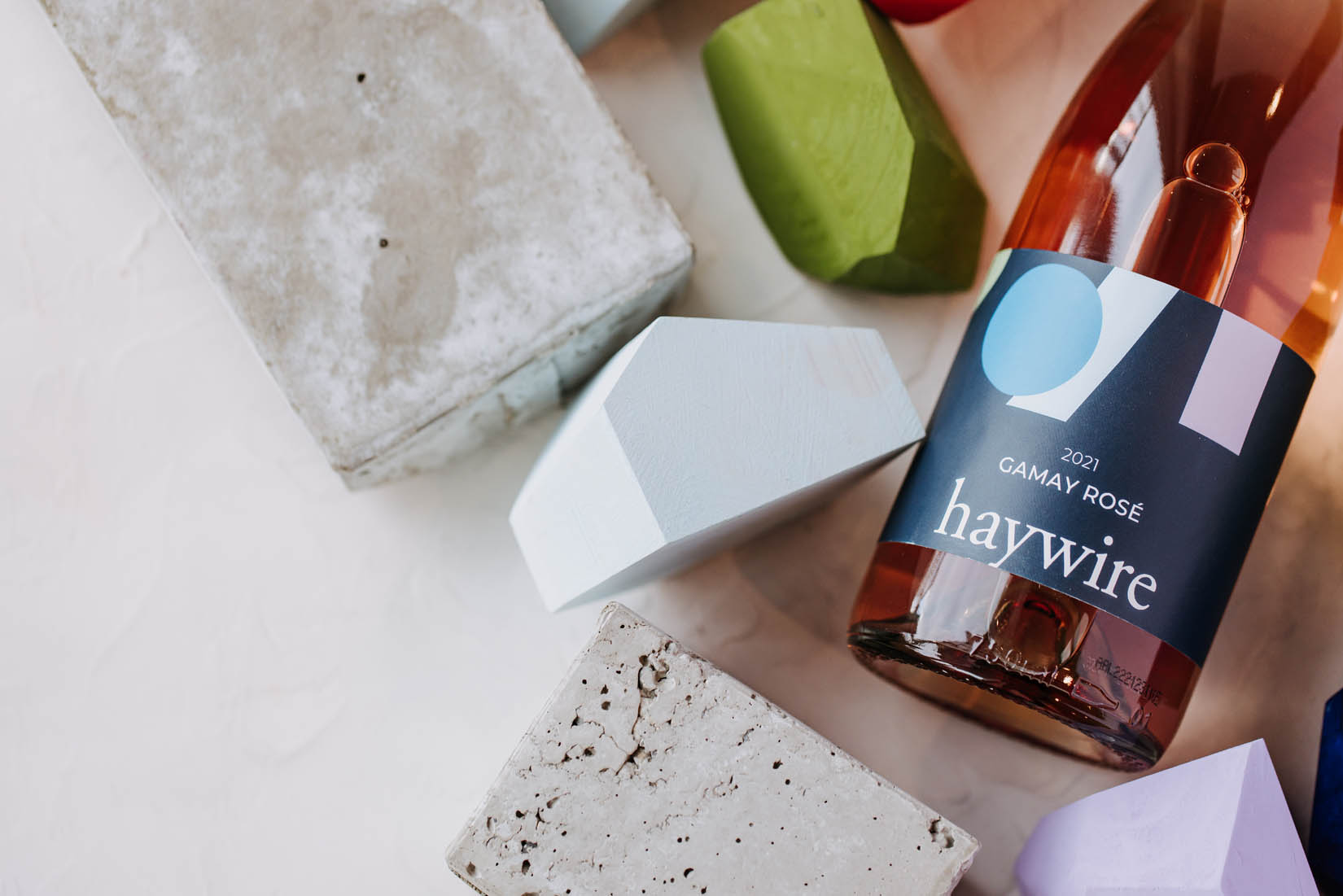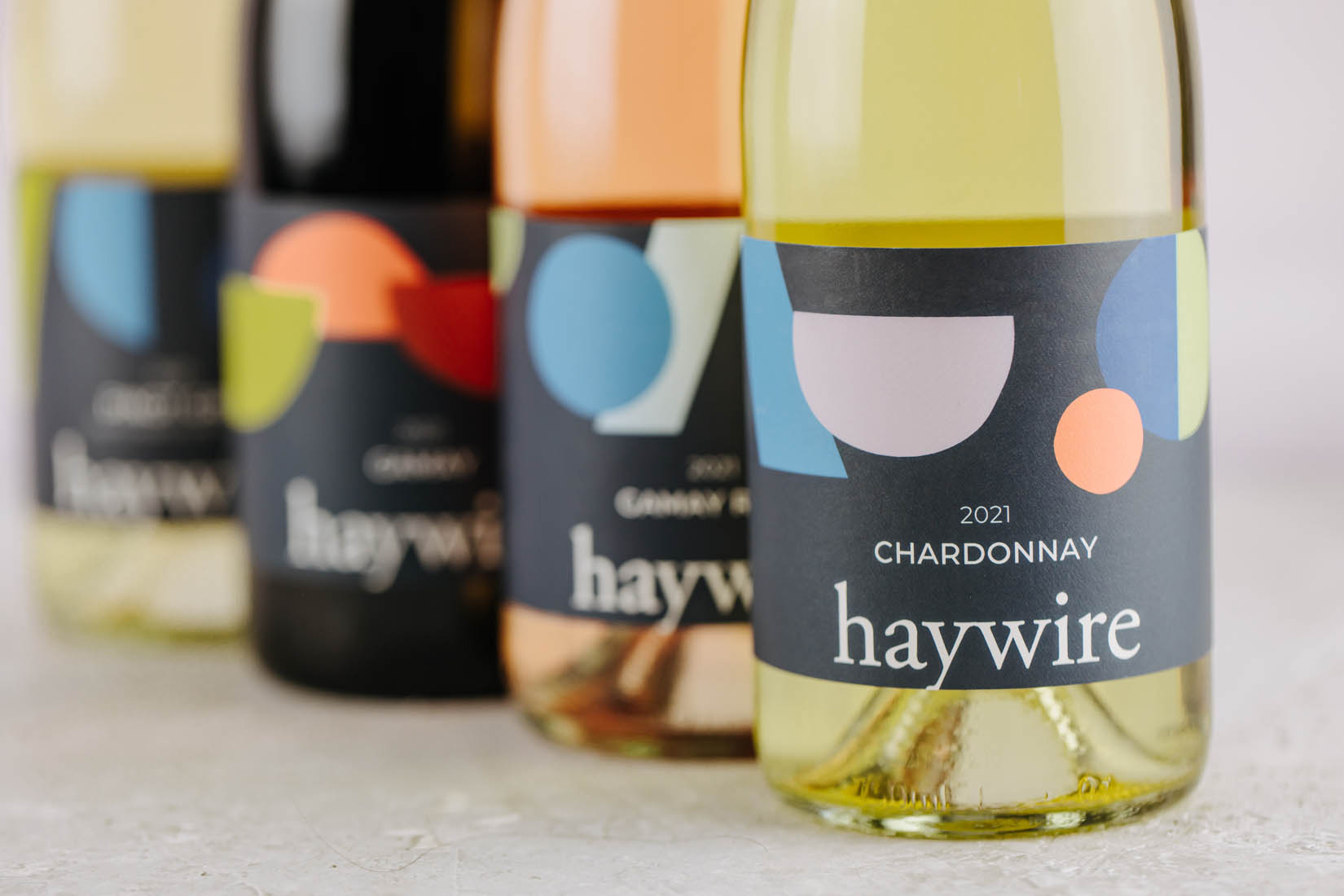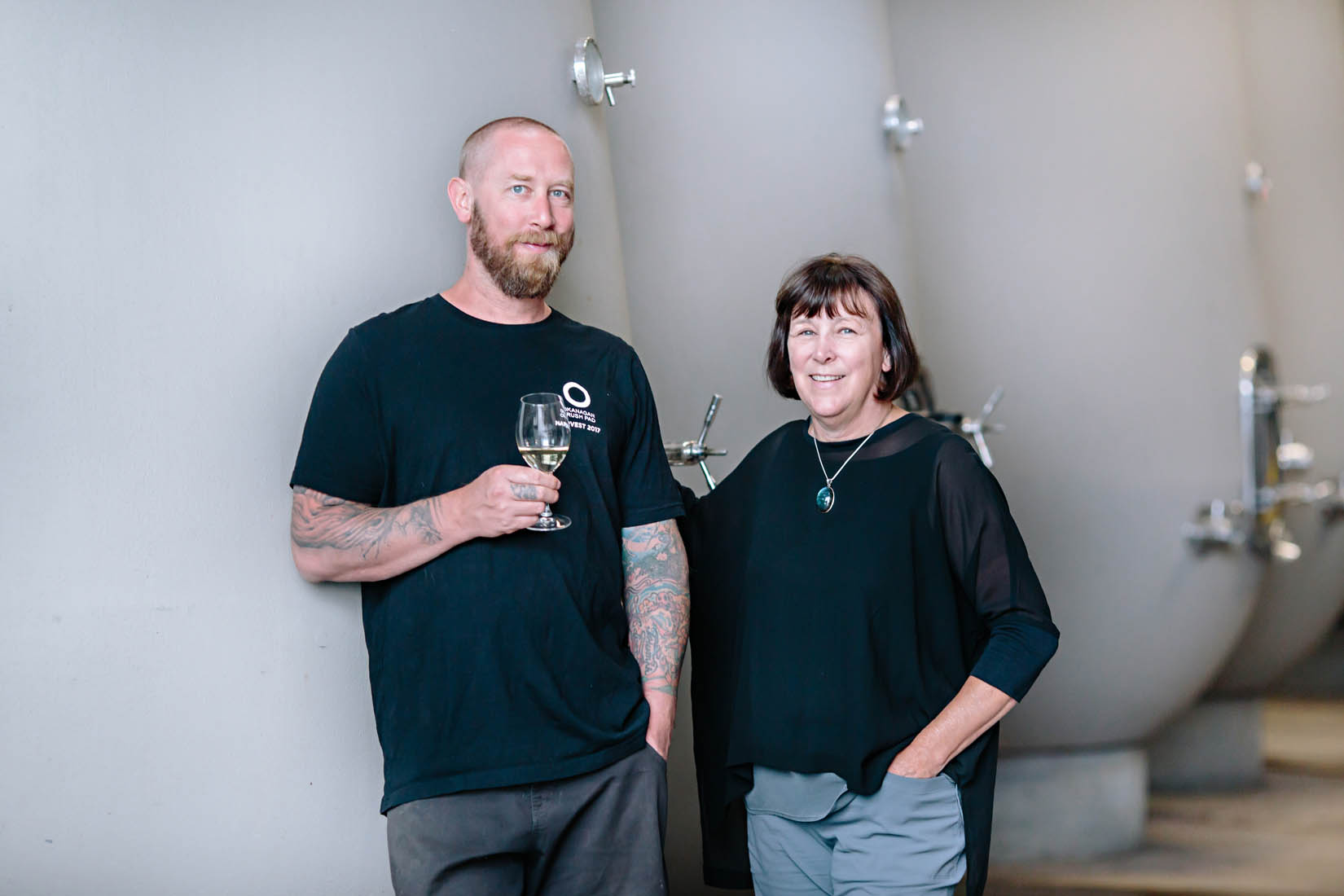 The first wines available in the updated packaging include the brand's chardonnay, gamay, gamay rosé, Pink Bub sparkling wine, pinot gris, and pinot noir from the 2021 vintage. In addition to the rebranding and wine release news, Haywire also announced a new addition to the winery's brand portfolio. The Garnet Valley Ranch line of wines will be named after the brand's Garnet Valley Ranch vineyard, where a brand-new VIP tasting room was recently built.