Sculpting With Love: José Garcia Antonio
The blind 76-year-old Oaxacan artist recreates his wife's face in clay.
When Mexican sculptor José Garcia Antonio was young, he saw a beautiful woman with a mole on her forehead getting married. "From that moment on, I would dream about one day marrying a girl with a mole on her forehead," he says. Many years later, when he was 39, he saw then-25-year-old Teresita Mendoza Reyna Sanchez, who has a distinctive mole at the apex of her eyebrows. "I knew that we needed to be together, and shortly after that we were married." The two have been together for over 35 years, and though glaucoma took Antonio's eyesight, Sanchez continues to be his greatest muse.
From his studio, Manos Que Ven (Hands That See), in Oaxaca, the 76-year-old artist creates primitive sculptures, planters, and vases using the region's renowned red clay—the reappearing mustachioed male figure he often creates is based on him, while the female version is always his wife. He lets his memories of her visage guide his sculpting. "I would see [her mole] in my dreams, and I still do. I remember the beauty of her face and how magical it is." Sanchez, an artist herself, acts as his guide through the studio, perfecting his pieces when needed and helping him navigate the crowded space.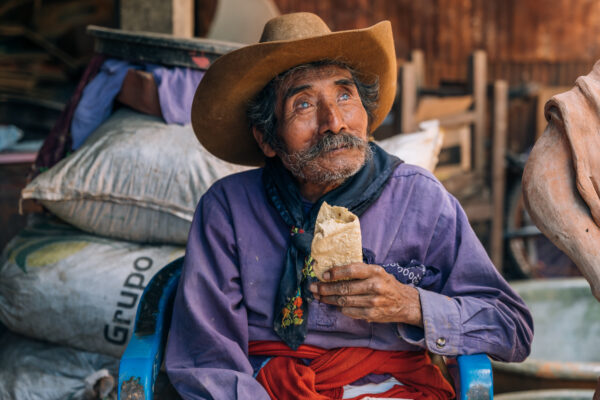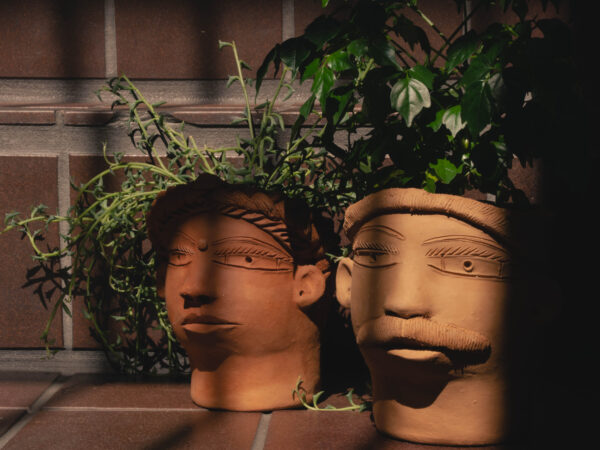 In the region's artisanal tradition, including working with wood, barro negro, and red clay, Antonio began sculpting animals when he was just seven. "I would create different animals like horses or giraffes," he explains. "And people around me liked the shapes of these creatures. Oaxaca has a long, long history of working with the earth, and my little community is known for its rich culture of clay."
His family-studio-slash-home is tucked away in the small town of San Antonino Castillo Velasco, about 35 kilometres south of Oaxaca City and known for its colourful embroidery and artisans. Nowadays, Antonio works mainly at night when it's cooler, sleeping during the day, and he continues to wear the traditional clothing of the region, which includes a wide-brimmed hat to shade the face.
Antonio and Sanchez open Manos Que Ven to visitors who are interested in learning more about his practice and the community's artistic traditions. He also teaches classes to local schoolchildren so the craft is carried on—both his own children are sculptors.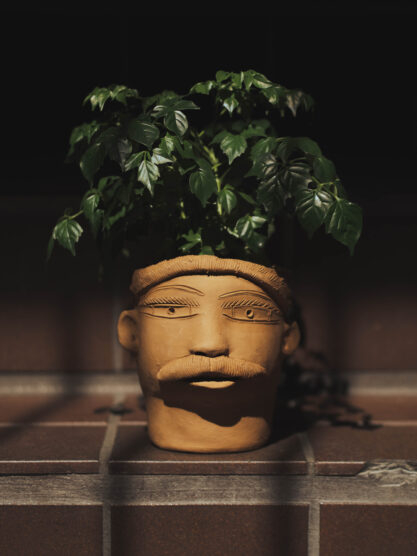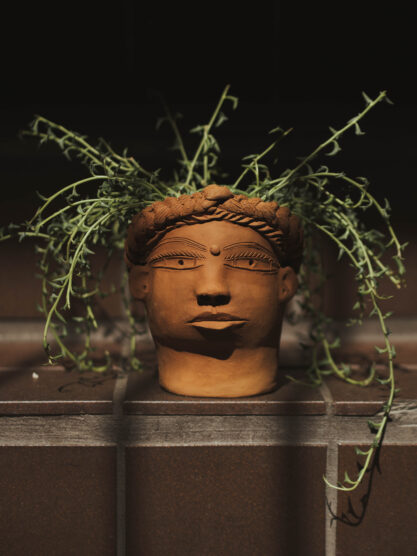 Antonio has been working with Vancouver lifestyle brand Obakki, which partners closely with artisans all over the world, since 2022 to distribute his male and female red clay planters (of course, featuring him and his wife) to an international audience, in Canada and beyond. In 2001, the notable organization Fomento Cultural Citibanamex, which works to preserve Mexican culture, honoured Antonio with the distinction of master sculptor, and his pieces can be found in museums and private collections across the world.
As Antonio's acclaim as an artist spreads (he is now one of the best-known clay sculptors in Oaxaca), so do the joy and passion he channels into each of his pieces. "I want people to know that my work represents love in its purest form," Antonio says. "It comes from my heart and is made by hands that are guided by the spirits of my ancestors—hands that see."