Stepping into Sabbya feels a bit like entering the lobby of an elegant boutique hotel, somewhere between Marrakesh and Manhattan. Plants tumble over muted tiles, giving way to expanses of greyscale travertine and oversized ecru plaster paintings. There are no hotel suites upstairs (newly built condos, yes), but this 8,000-square-foot spa in Montreal's Village neighbourhood is a journey in and of itself.
The first of its kind in Montreal, Sabbya is a wellness hub that offers both noninvasive treatments and medical aesthetics, as well as an adaptogen bar and full thermal circuit. "Montreal has quite a few thermal spas, but those are day spas—you don't get a full range of treatments," notes Sabbya designer Alex Lafleur, of Studio Lafleur. He also designed the building's interior and upstairs residences under founder Maren Al Jendi as well as the spa with director Serena Rogers.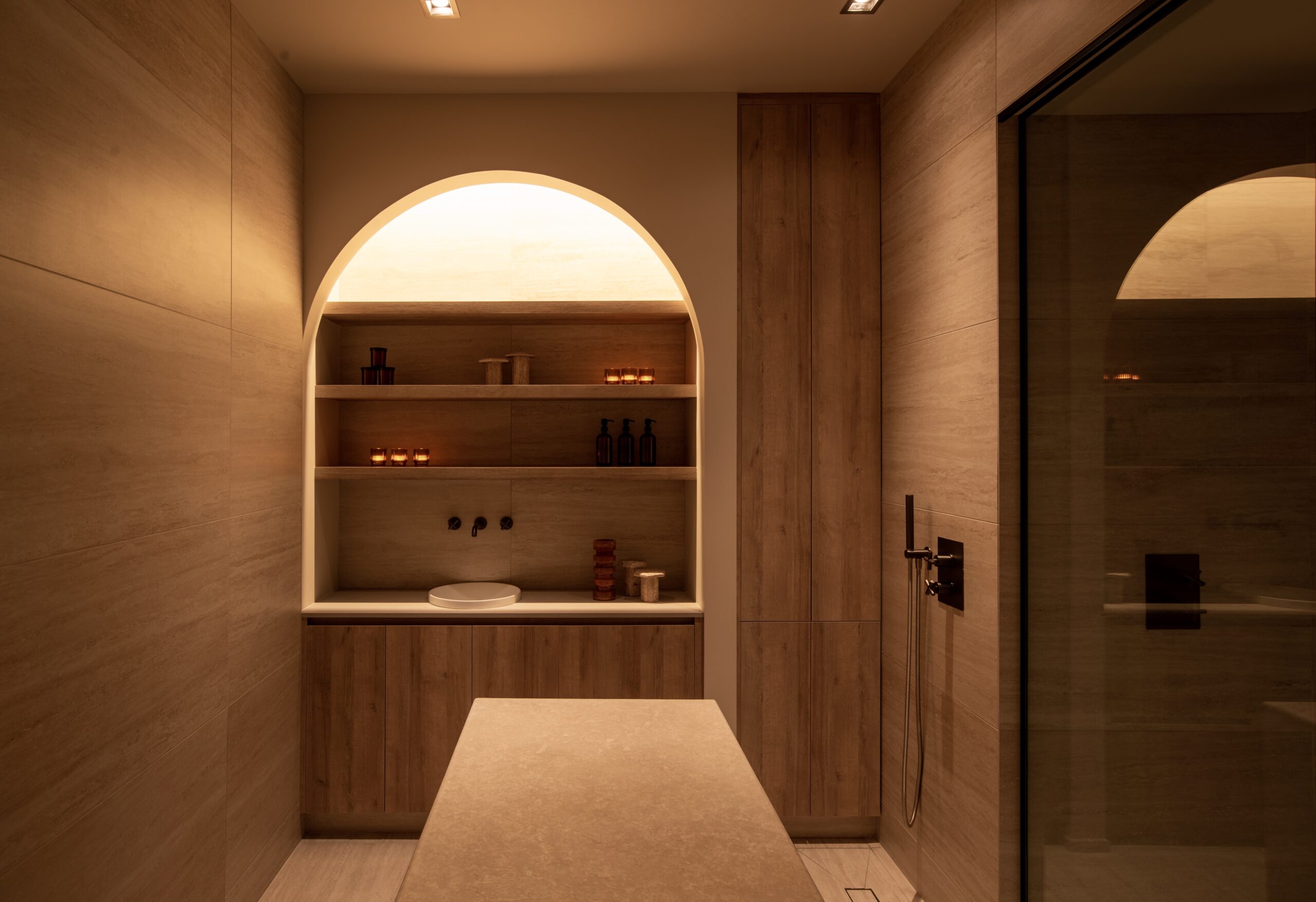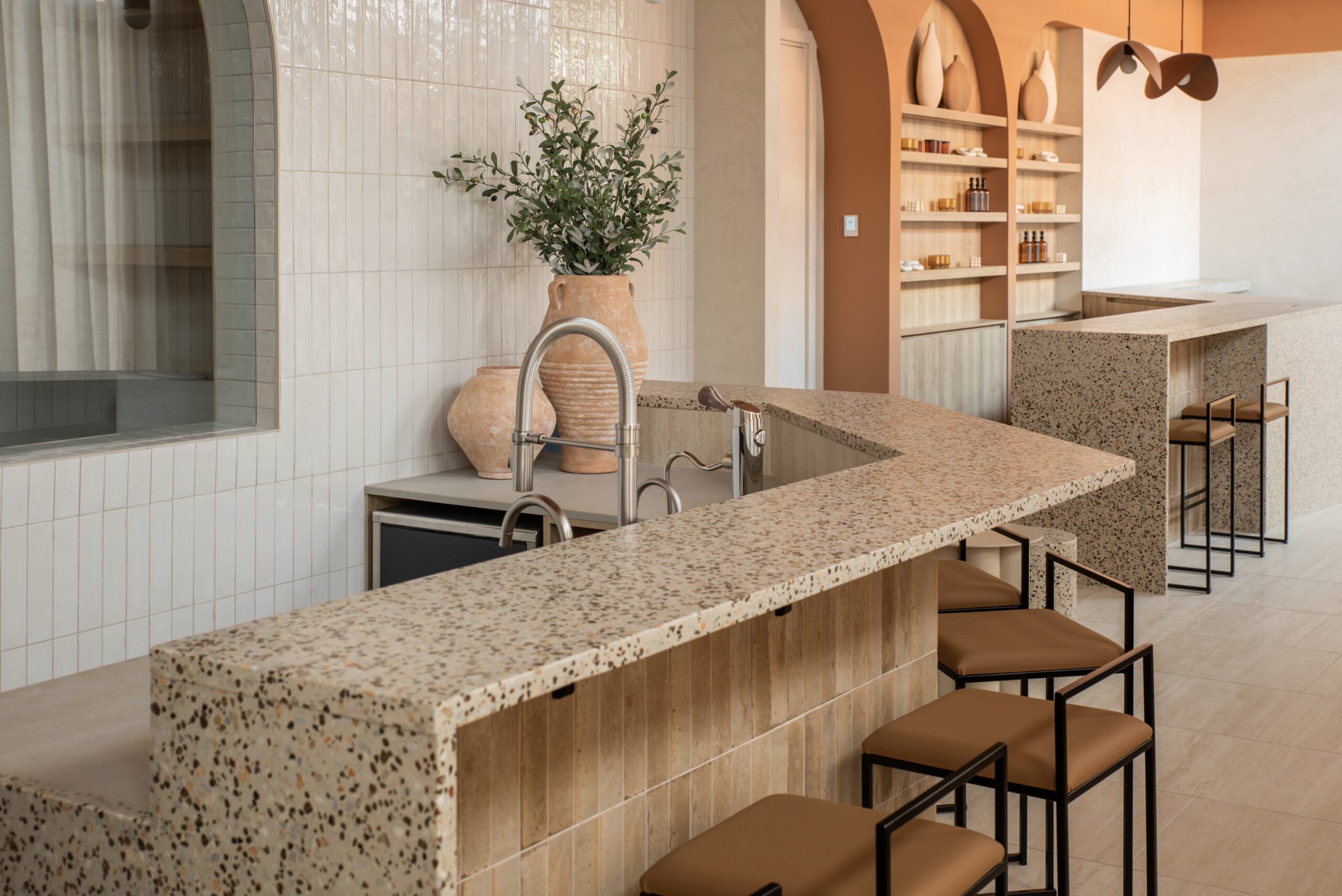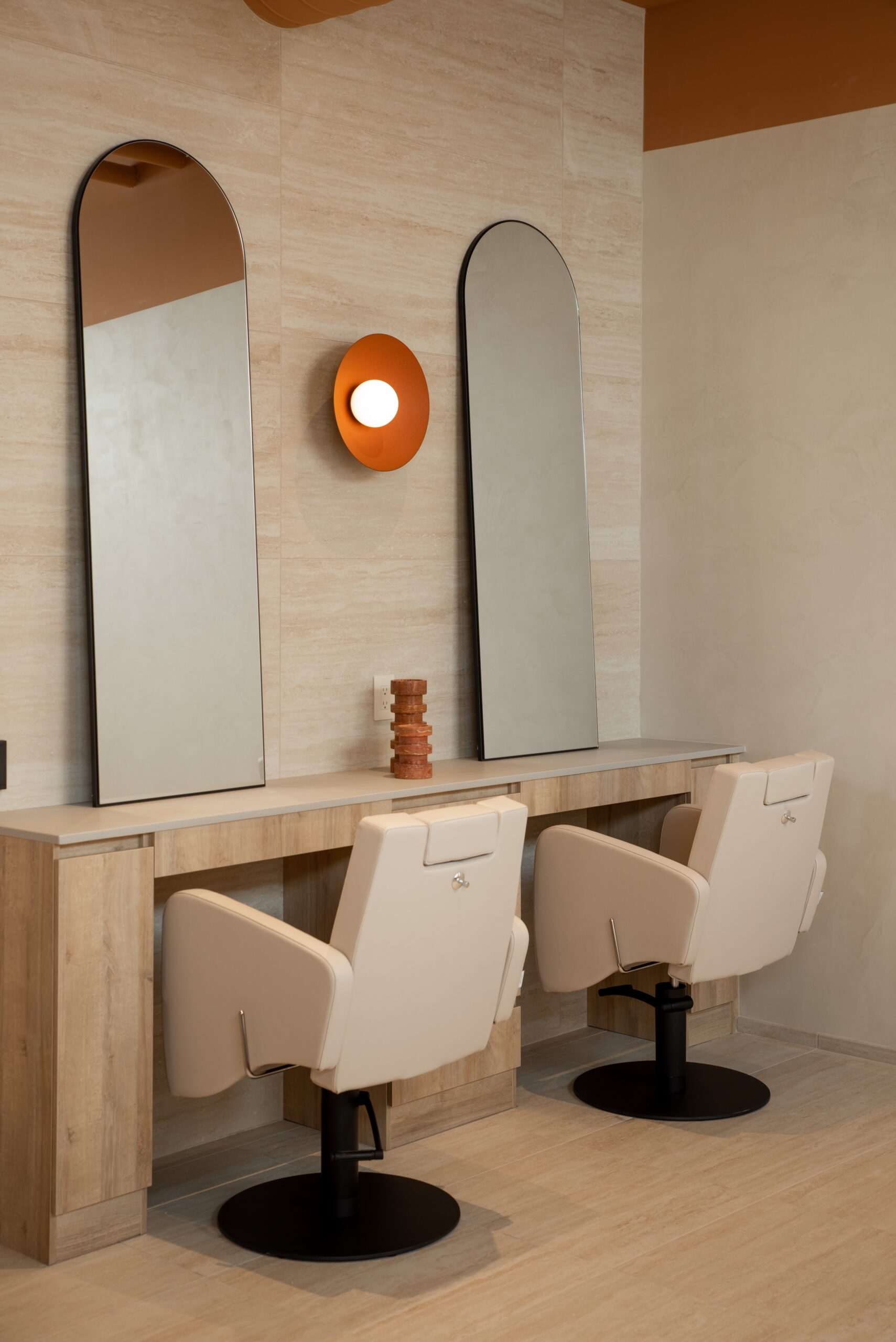 To the left of the welcome desk, a small boutique area next to an adaptogenic bar offers superfood-infused drinks and bites. The Terre à Terre latte includes dandelion root and lucuma powder, while raspberry-based La Vie en Rose can help with sleep and stress thanks to the addition of a schisandra tincture.
Beyond that, a small brow bar, manicure stations, and a row of custom-imported Italian pedicure chairs, with massagers hidden beneath sleek greige leather, are bathed in the soothing glow of circular light fixtures. The shape is repeated throughout, offering something like gentle sunlight in the salon and moonlight in the spa lounge. "We wanted the space to be gender neutral, approachable," Lafleur says. "Not too chi-chi—and no white marble."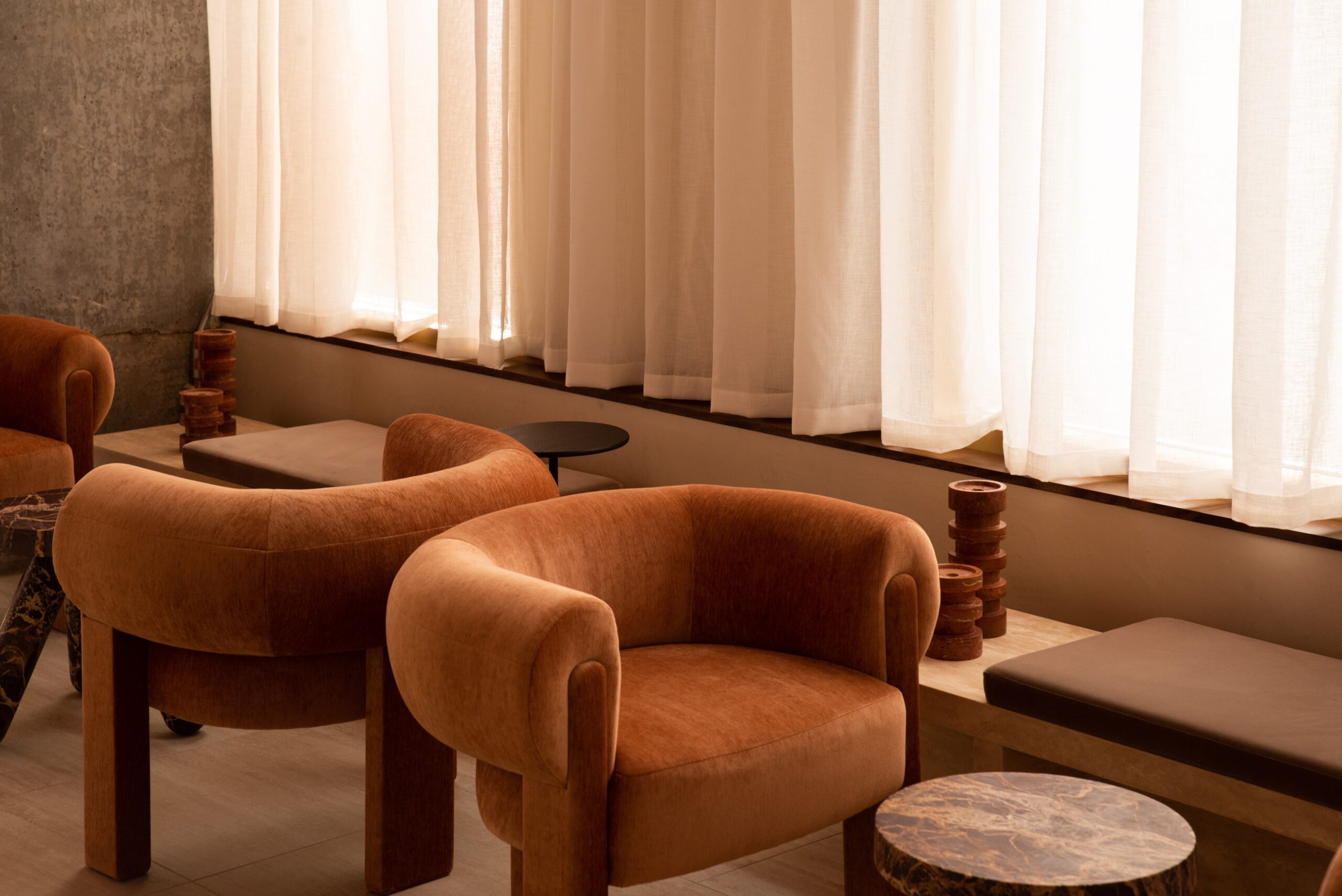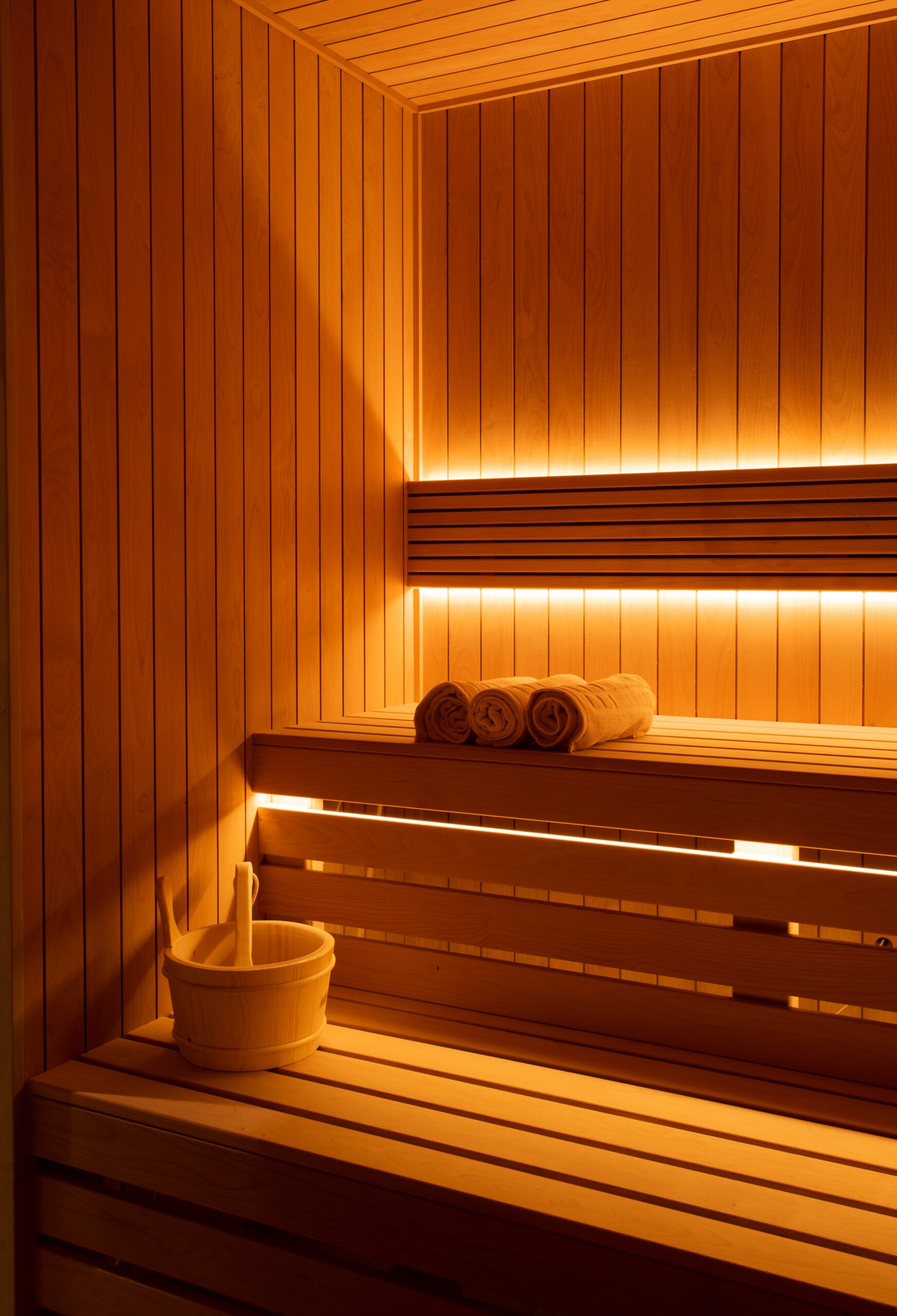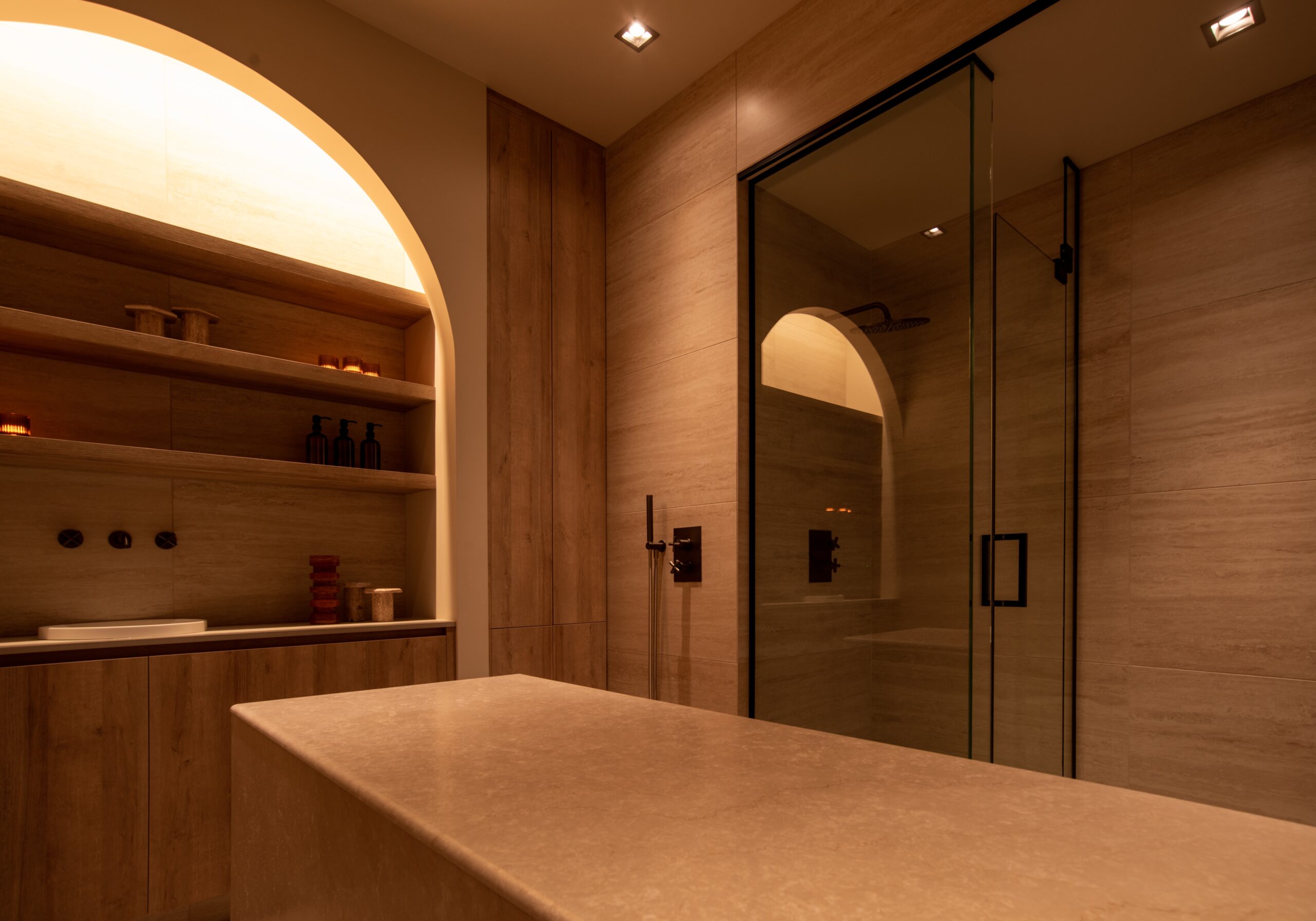 To the right of the entrance, the waiting room features a rotating gallery—artwork by Montreal artist David Farsi is on display for the launch—then changing rooms and the thermal water circuit. The entire space is also bookable for small groups. Traditional treatment rooms contain heated marble slabs and a short-but-sweet menu that includes massages, body wraps, and body scrubs.
Finally, the star of the show: the medical aesthetics rooms, offering a dizzying range of high-tech treatments, including Halo laser skin resurfacing, BBL (broadband light) photofacials, microneedling, chemical peels, and more. This area follows strict safety guidelines—"Myself and my team are the only staff who use those rooms," medical director Dr. Noémie Vézina notes—without ever breaking the seamless flow of the spa. It's a welcome change from some of the poorly lit, personality-free injectable and filler clinics in Montreal.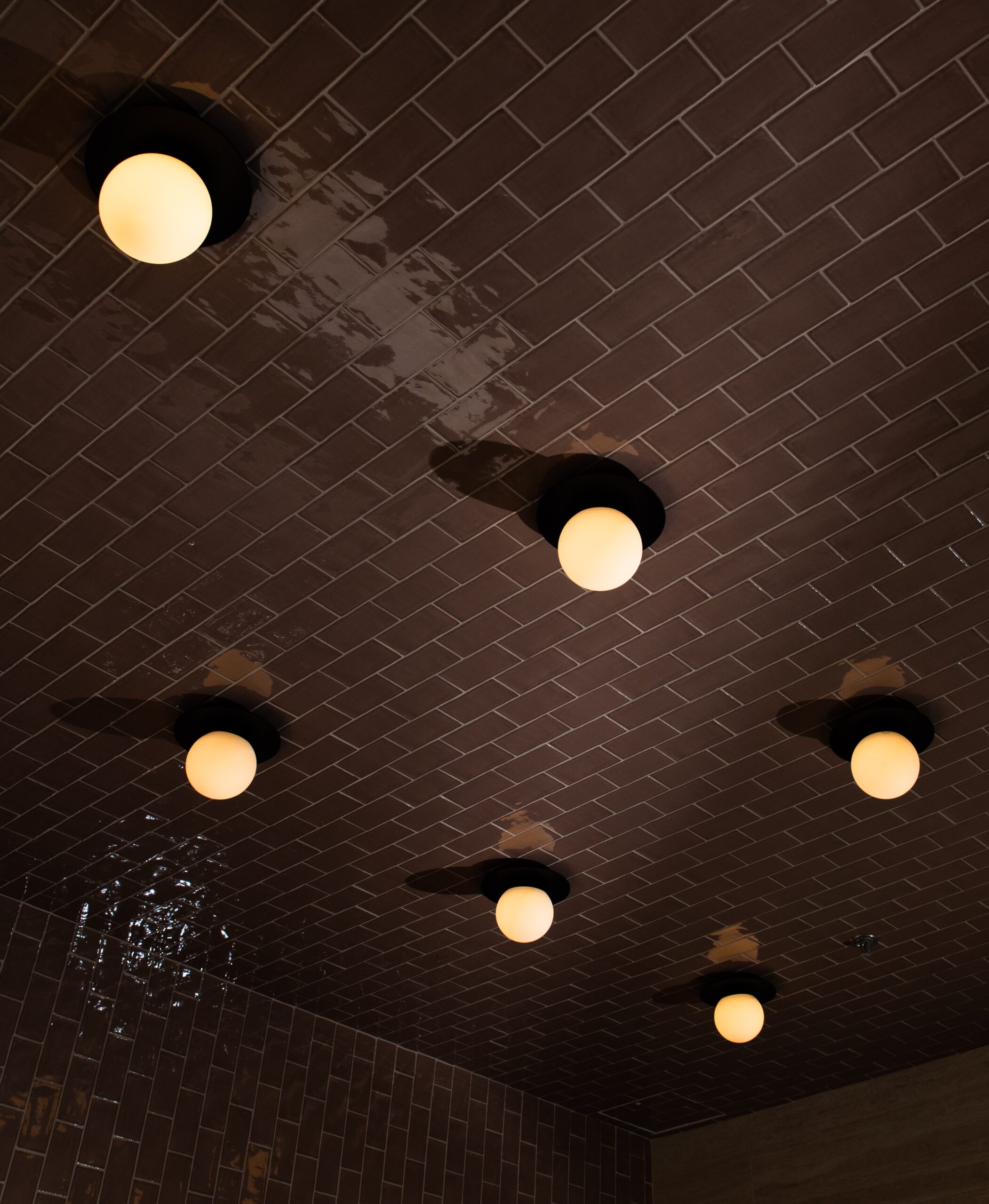 Vézina's personal philosophy is also infused in Sabbya's approach to medical aesthetics. "I'm against this one version of standardized beauty," she says. "People will never come here to be told what's 'wrong' with them. Instead, we welcome them in, and they can tell us their issues: redness, hyperpigmentation, wrinkles. Then we let them know what tools we have to help."
Sabbya opens to the public mid-July.