The New Addition to the Chocolate Family and Where to Find It for Valentine's Day
This year chocolatiers and pastry chefs in Canada have a whole new flavour variation and gorgeous colour to craft in, with the introduction of RB1 couverture—or "the fourth kind of chocolate"—ruby. Ruby, under the Callebaut brand, from Zurich-based Barry Callebaut, is the first significant chocolate discovery in 80 years, since the introduction of white chocolate. Naturally pink in colour, it has a light taste profile with refreshing hints of summer berries.
Anna Stubbe Chocolates
As a sixth-generation chocolatier, Anna Stubbe has followed in the footsteps of her legendary family. With the new Ottawa chocolate boutique, Anna Stubbe Chocolates, she breaks with familiar tradition, and tends toward the contemporary edge.
Geometrically shaped ruby chocolate bars with roughly chopped cocoa nibs fill the shelves. The house bonbon, Ruby, is a playful, pink chocolate shell, brimming with a velveteen, white chocolate yogurt ganache and dried raspberry bits for tongue-teasing texture, each finished with colourful graffiti splashes. The recently imagined Liebelei— the German word for flirtation—is a dark chocolate heart-shaped bonbon, filled with a ganache duo: white chocolate champagne and ruby raspberry, layered seductively one over the other, with a blushing pink glow.
Rousseau Chocolatier
Love is in the air at Rousseau Chocolatier in downtown Halifax. A lovely couple, Quebecer Nathalie Morin and her French chocolatier husband, Julien Rousseau-Dumarcet, bring a European ambience to the downtown core. Vibrant pink ruby chocolate hearts are filled with a giddy array of chocolate ganaches, caramels, and pralines. Or try the ruby chocolate mediants created with orbs of pink ruby, topped with confit citrus, toasted nuts, and crispy pearls.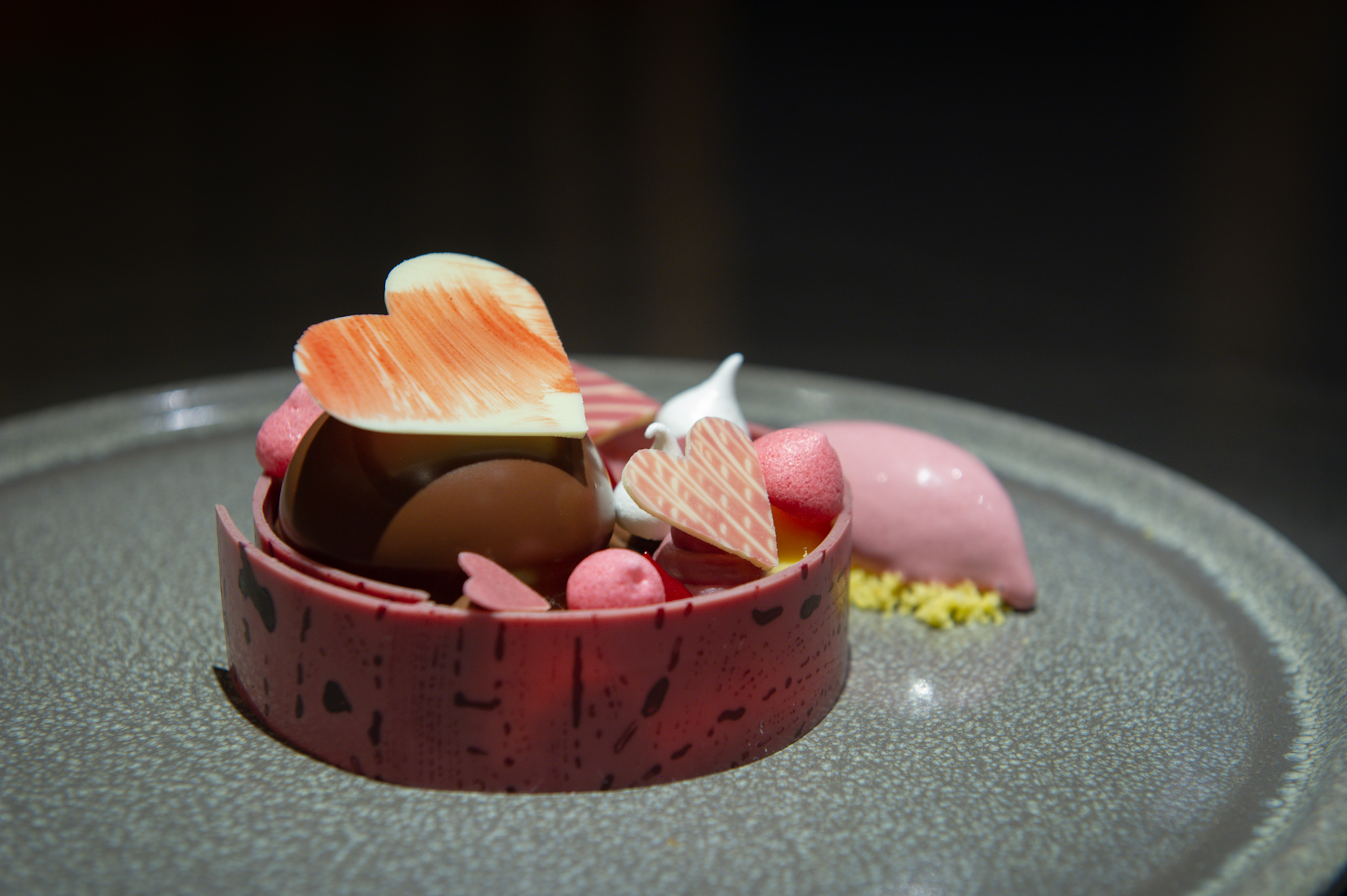 Forage
The Ruby Ring of Love is a creation by Michael Sonsmann, pastry chef at Forage Restaurant, in Vancouver. This celebratory plated sweet begins with a circular ring of ruby, holding a bevel of sweets like a small hazelnut cake with a deep, dark, half-sphere of chocolate mousse. Swirls of dark and white chocolate cream and vanilla plum ruby gel are all festooned with piped ruby ganache, miniature ruby hearts, and tiny vegan raspberry meringues, giving the dish a sculptural effect. This majestic dessert is accented with eatable flower petals and crystalized thyme.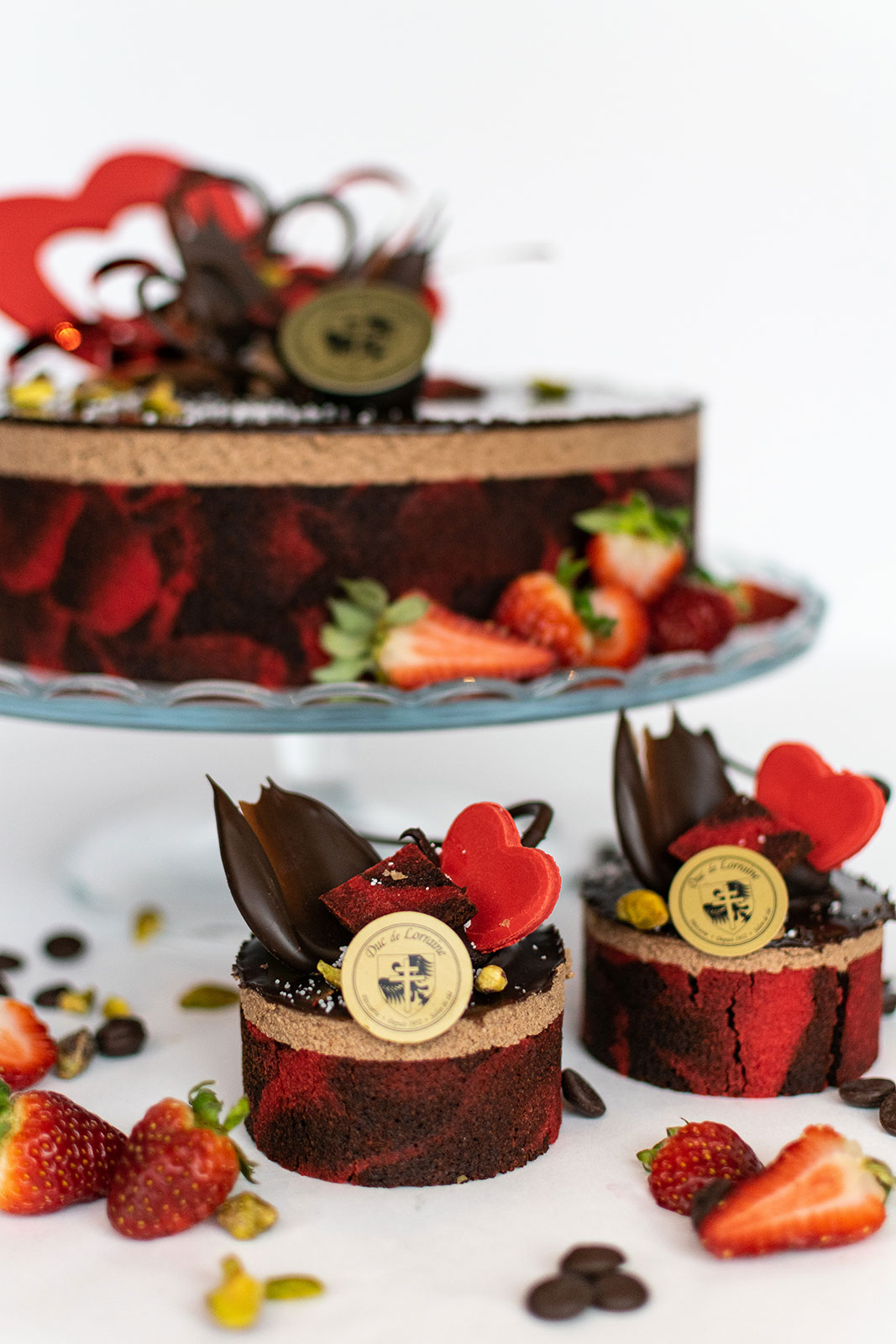 Duc de Lorraine
At Duc de Lorraine, the oldest pastry shop in Montreal, pastry chef Bruno Cloutier's love of ruby and its luscious pairings culminated in the Désir Ultime. Think, an airy chocolate sponge cake with three lip-licking mousseline creams: petal-pink ruby, delicate pistachio, and deep, dark, chocolate, wrapped in a heart-stencilled cocoa ring and garnished with florescent pink fondant icing hearts.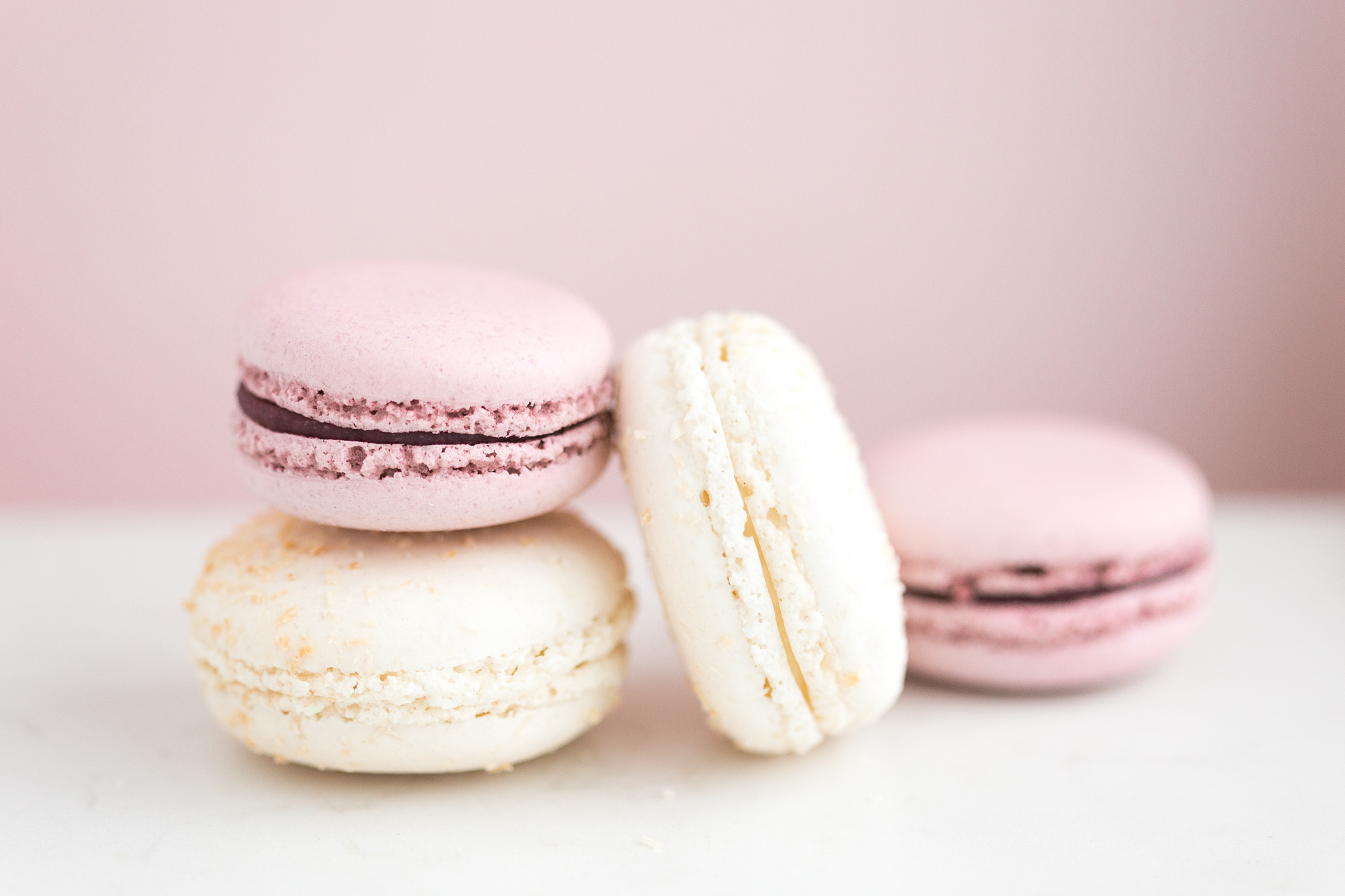 Soirette
Hoija Ruby Cake, a pink cake confection with ruby Swiss meringue buttercream, is available at Soirette in Vancouver. Pastry chef Shobna Kannusamy blends ground Hojicha tea right into the cake that's layered with sweet ruby chocolate ganache. The cake is decoratively piped with a tea-inspired leaf pattern, speckled with edible gold paint, and paired with a vanilla macaron on top. Look for ruby ganache macarons, too.
Nugateau
Cordon Blue–trained Atul Palshadmal is an executive pastry chef at Nugateau in Toronto. Known for its exquisite collection of extraordinary eclairs crafts, it features the Éclair St. Valentine, a strawberry ruby chocolate cremeux, strawberry compote, and whipped vanilla bean cheesecake ganache, daintily decorated with tiny ruby chocolate hearts.
________
Never miss a story. Sign up for NUVO's weekly newsletter here.