The Push Project: Winnipeg Chefs Collaborate for Secret Winter Dinners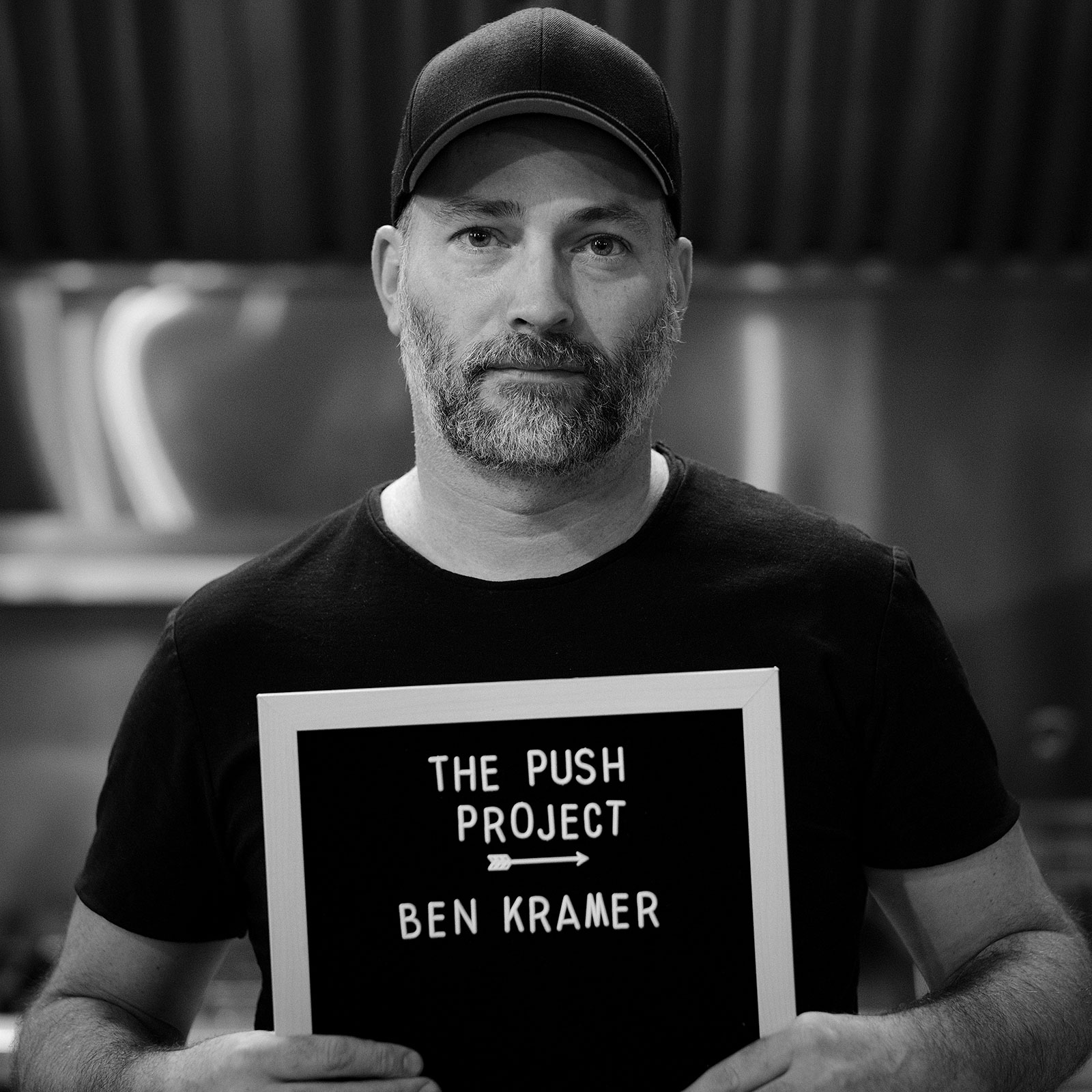 The 10-night dining extravaganza called the Push Project is cloaked (yes, just like the venue) in a touch of mystery. Diners won't know what's coming until they take a seat in the Cloakroom, a blank canvas of a venue in Winnipeg's Exchange district featuring soaring brick walls and gleaming hardwood floors. The allure of a secret menu is essential to the event, but most of all, it's about culinary creativity. The chefs involved are all about pushing themselves, their fellow chefs, and patrons to try new things and grow.
I chatted with Ben Kramer, arguably one of Manitoba's most creative and collaborative chefs and the mind behind the project, to try and ascertain what diners can expect.
What was the inspiration for the Push Project?
The main focus is wanting to collaborate and learn. As chefs, we rarely get to work together, and when we do it's usually pretty efficient, something along the lines of "you take care of this, I'll take care of that." We want to get better at being creative, and better at getting out of our comfort zone, and this project is a way to hopefully achieve both. This project is very community-driven, and, while it needs to be a small group at first due to space, time, and budget constraints, we really tried to get a fairly diverse group together. The hope is that it will continue to grow, and expand, and take on a life of its own.
The project includes some new names on the Winnipeg culinary scene. Why did you want to include the lesser-known chefs?
Winnipeg has a lot of really talented cooks. We are hoping to show off some of the talent this city has that maybe hasn't quite hit the spotlight yet. I think Hank (Harold Mitchell, chef and Kramer's co-host on the project) said it best: "Let's build something bigger than all of us. Let's trust each other. Let's share what we love."
Tell us a little about the venue, the Cloakroom. You realize it has no kitchen?
Cloakroom is straight-up beautiful. The second I walked up there and saw it, I said, we are going to build a dining room in here. Six months later, here we are. And you're right, there is no kitchen. This is part of the push. Most of the chefs I know don't cook outside of a commercial kitchen. But Hank and I do this pretty much every day, and this will be our biggest contribution to the project. We are super excited to create something from nothing.
We know the menus are under wraps, but can you tell us what diners might expect on their plates? Will they see unusual cooking techniques? Smoke domes? Eating while blindfolded?
No blindfolds planned (so far). We are 80 per cent through the menu writing process so far. Honestly, this has been my favourite part. It's been all about the inspiring and getting inspired, the give and the take, the push and the pull. Getting to sit down and truly collaborate with this many talented cooks is a dream. It's already exceeded my expectations, and we haven't even touched food yet. All of the chefs are so different and unique. Some are shy. Some are outgoing. Some are nervous. Some are confident. I can't even put words to how meaningful this part has been.
So, we're not getting a hint of what's for dinner, but is there any chance diners will be disappointed?
I can't guarantee that every dish and every menu will work. We are in an unconventional dining room without a kitchen, working with chefs we haven't worked with before. What I can guarantee after this week of menu writing is that we are all going to bring our full hearts and intentions every single night. We are going to leave it all on the table and the plate. This I know for certain.
The Push Project runs from Feb. 14 to 23 and features 11 of Winnipeg's most creative chefs: Ben Kramer, Harold (Hank) Mitchell, Aron Epp, Jess Young, Renée Girard, Lindsay Platt, Tara Podaima, RJ Urbano, Thomas Stuart, Talia Syrie and Pamela Kirkpatrick.
________
Never miss a story. Sign up for NUVO's weekly newsletter here.