Rive Droite Apartment by Sophie Dries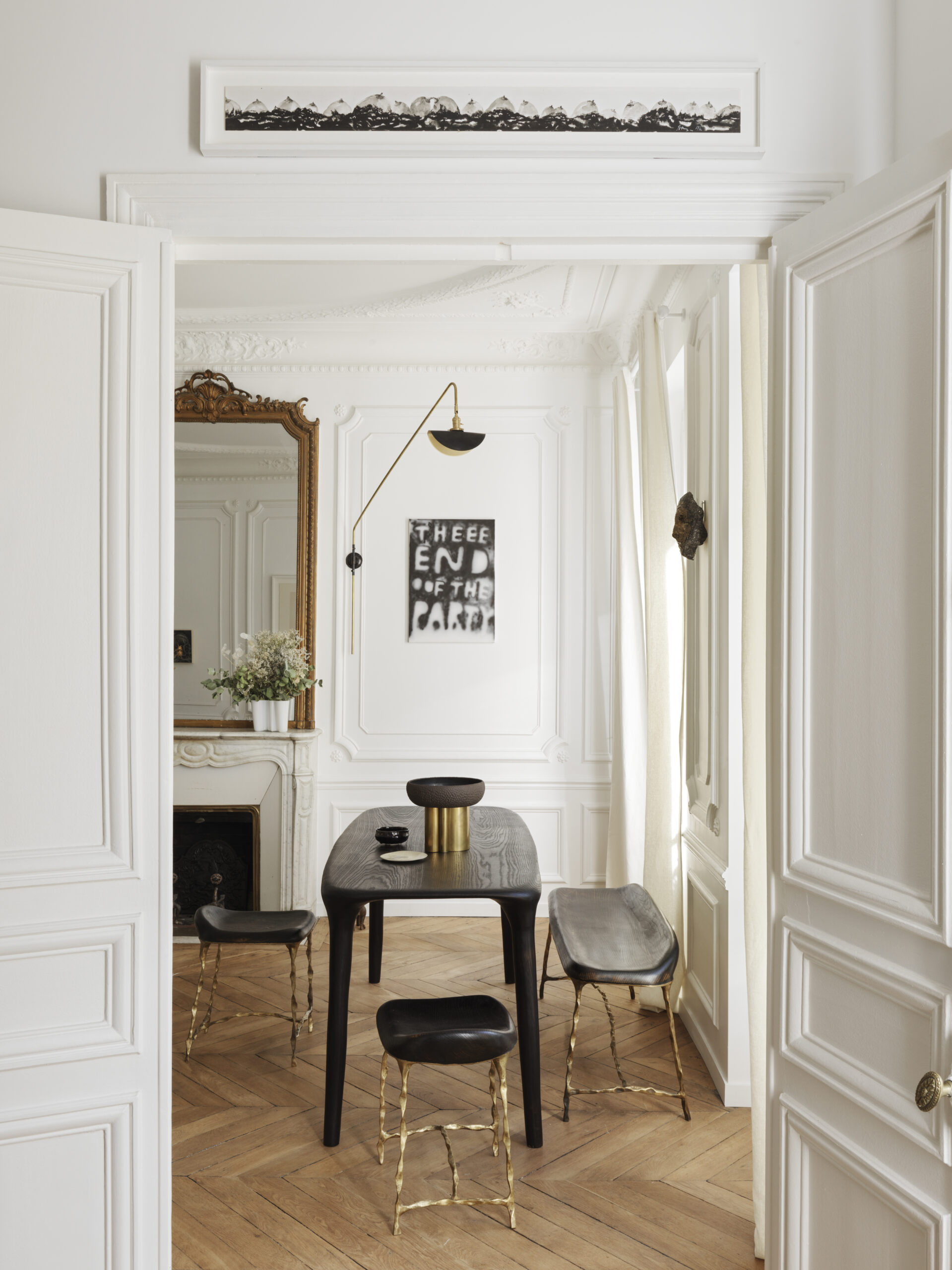 This week we are taking a step away from larger builds and focusing on a more intimate space. As its name suggests, Rive Droite Apartment by architect Sophie Dries is on Paris' Right Bank. The renovation stays true to the original Haussmann-style architecture, with romantic arches and cascading textures. Dries brought together these traditional elements of Parisian design and made it her own by using materials that avoid ostentation and create a dialogue between sculpture and texture.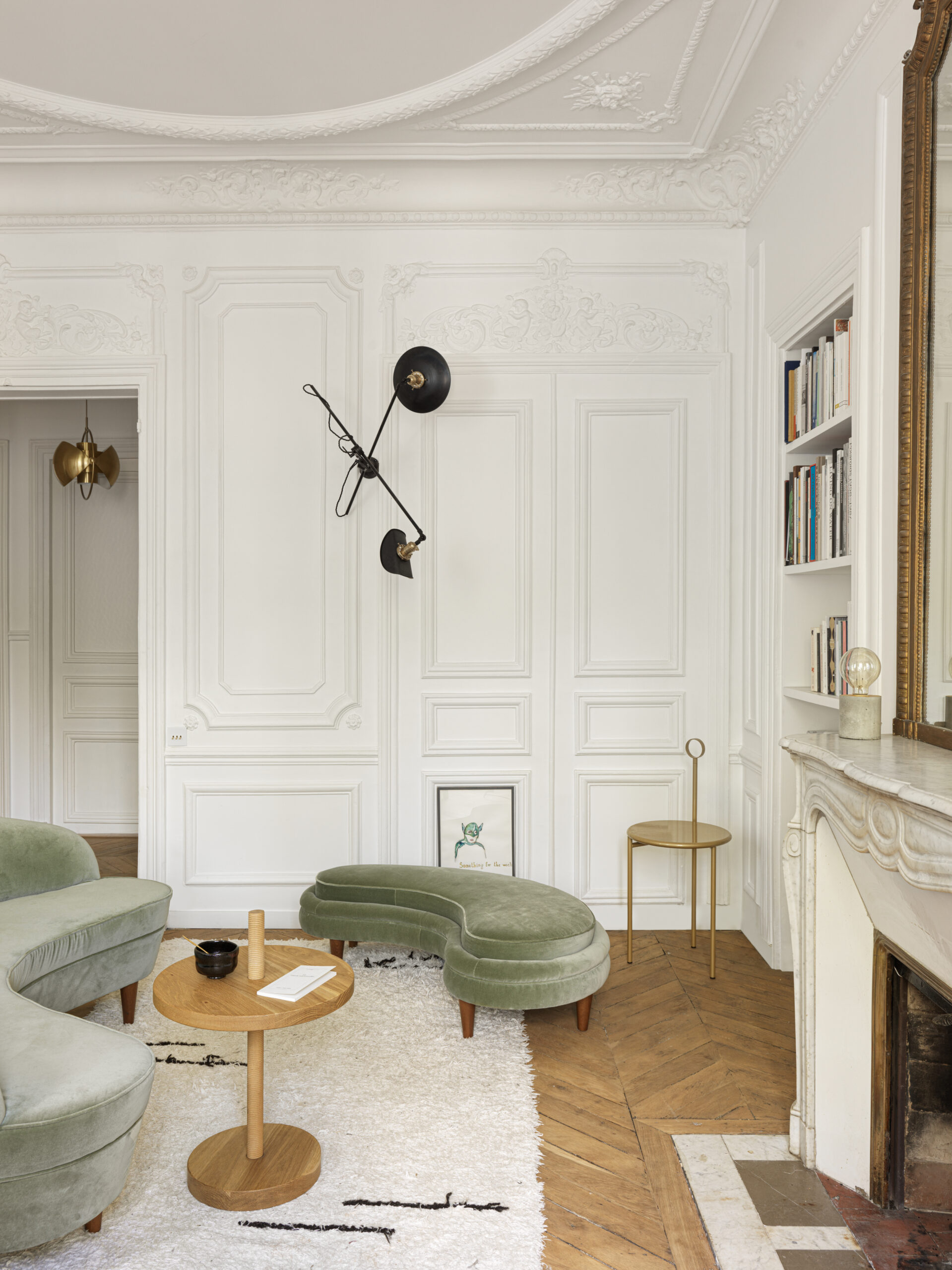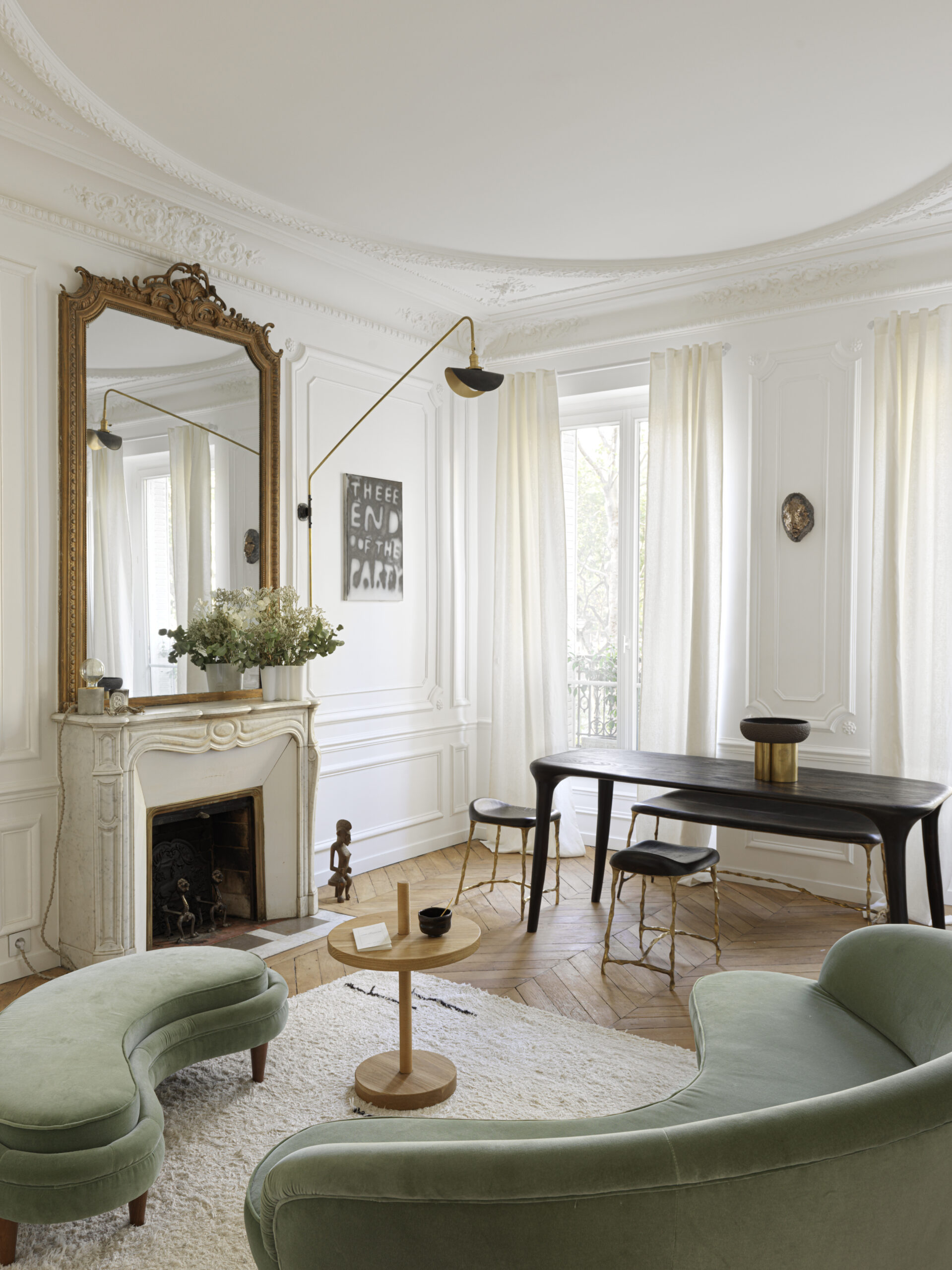 The one-bedroom apartment was renovated for a young, creative couple—a fashion designer with an affinity for ceramics, and a technology buff who leads a creative collective that studies man-machine collaborations. The clients requested a unique and contemplative space that they could live in as well as work in. The desire was to showcase their personal styles and interests but also inspire their creative processes.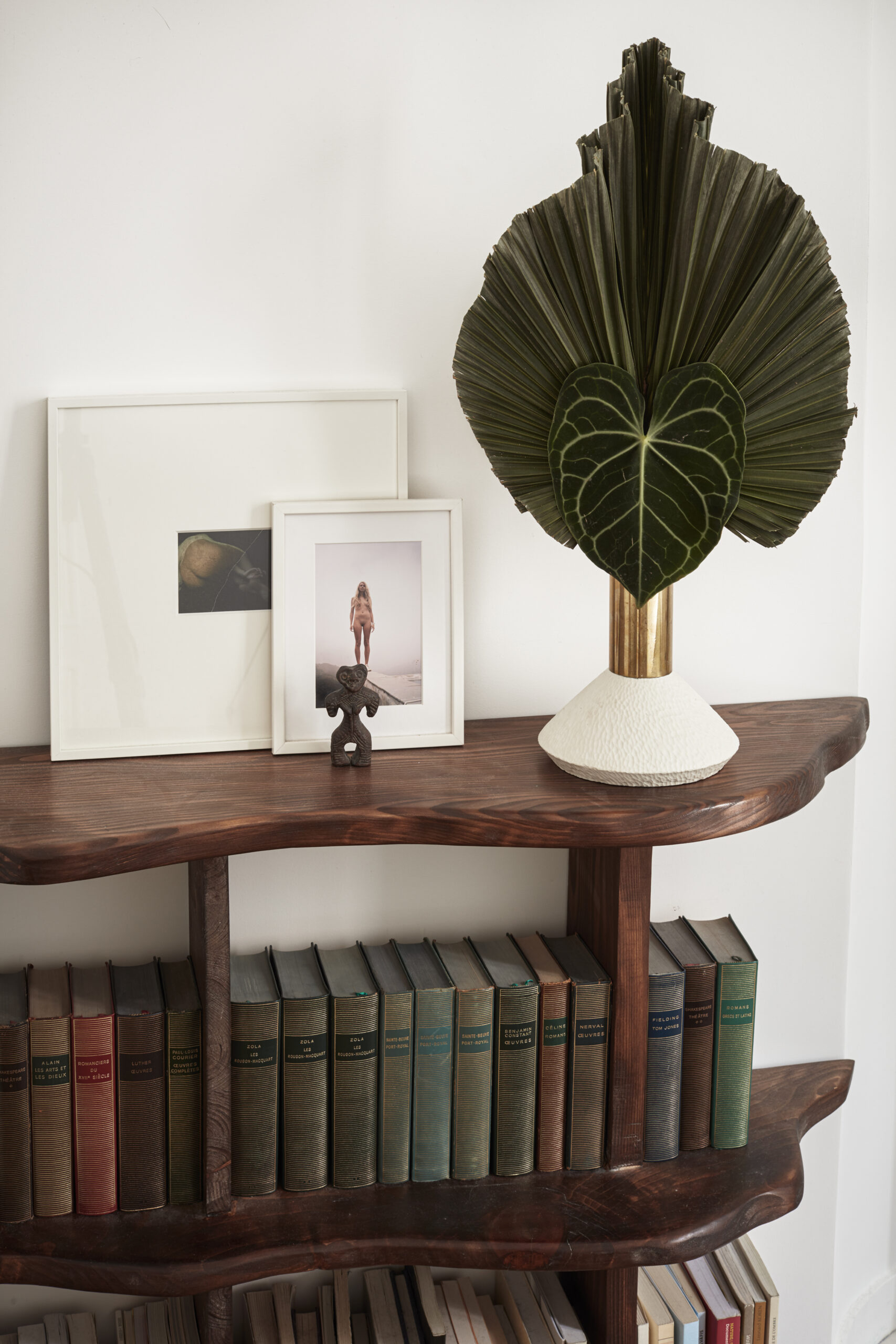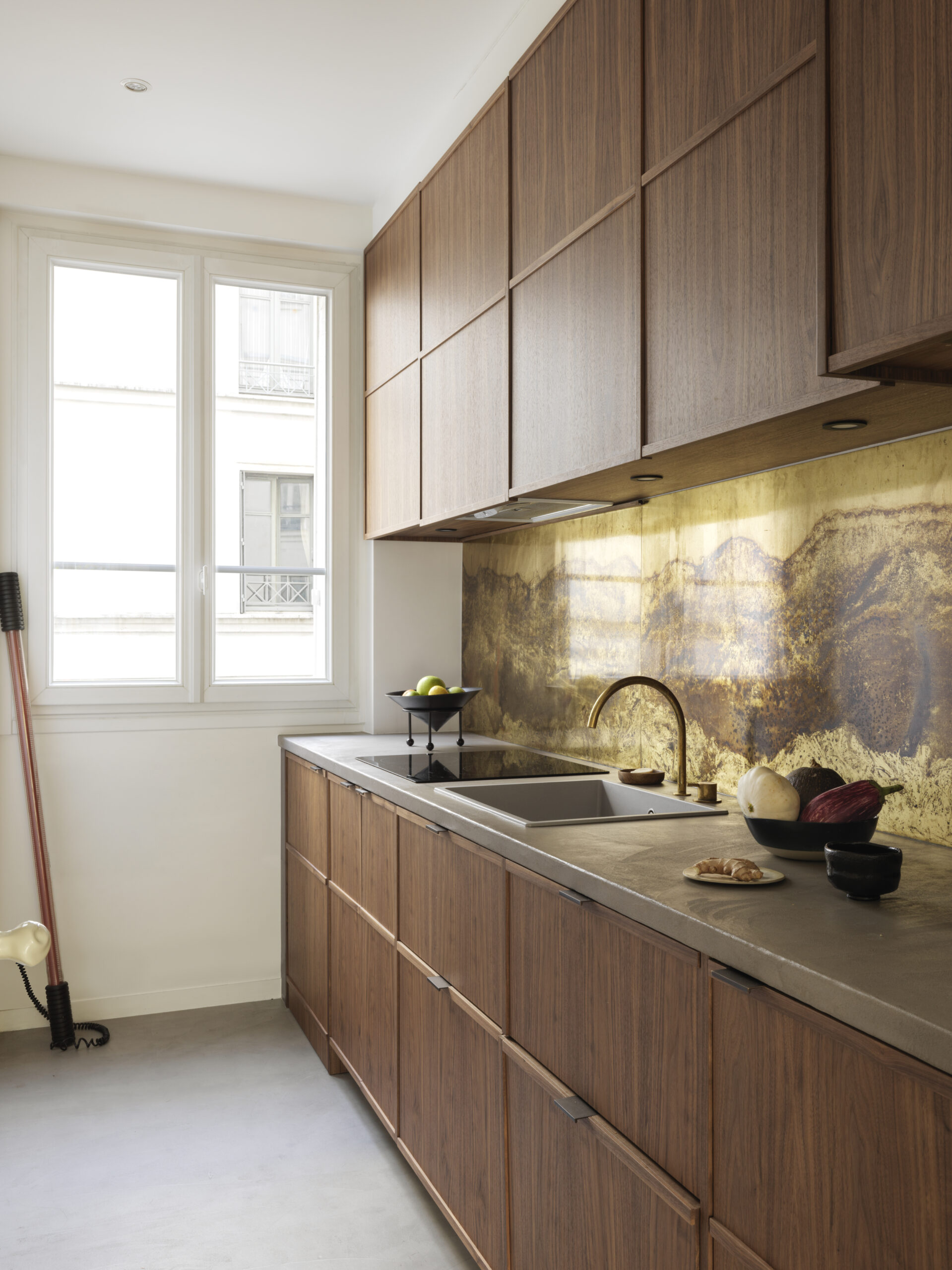 The style is minimalist, featuring neutral tones and organic lines, making the couple's extensive contemporary collection of artworks and furniture the focal points of each room. Modern works from Calder, Sol Lewitt, Vera Molnar, Kees Visser, and others are displayed throughout the home.
The entrance sets the tone for the rest of the space. While serving its functional purpose as an entryway, it also houses pieces of art and a chair from the 1990s designed by Philippe Starck that pays tribute to the country-style straw chair. While the space is essentially contemporary, 19th-century interior design influences bring a nostalgic charm to the home, indicative of its location.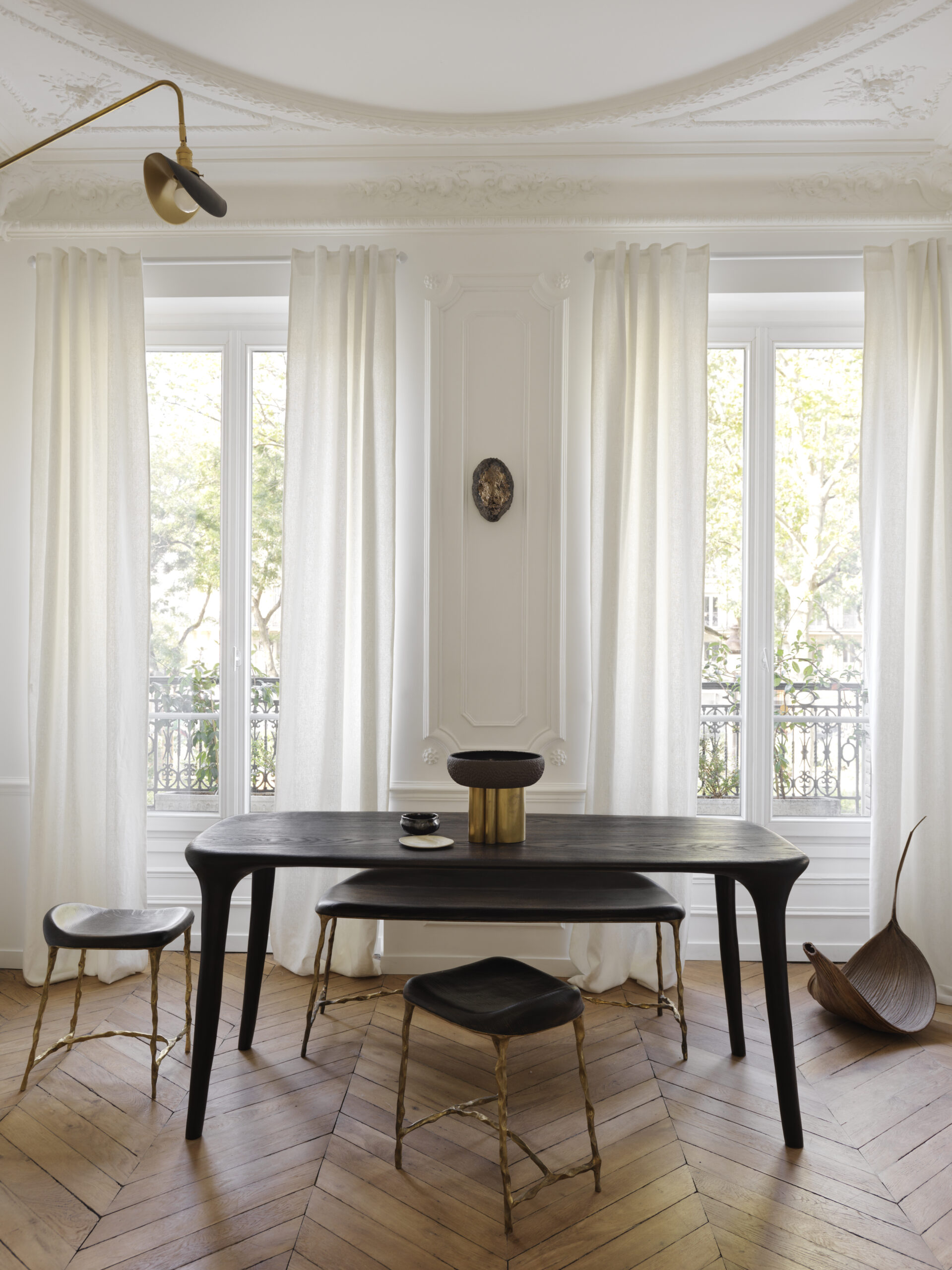 The inviting living room has large windows that enable a synergy between the materials and the natural light. This bright room incorporates furniture from Dutch designer Valentin Loellmann, metal lighting by Olivier Abry, and a solid-wood coffee table by Max Lamb. The Haussmann-period marble fireplace brings warmth into the space, and the velvet water green beanstock sofa adds a sophisticated pop of colour.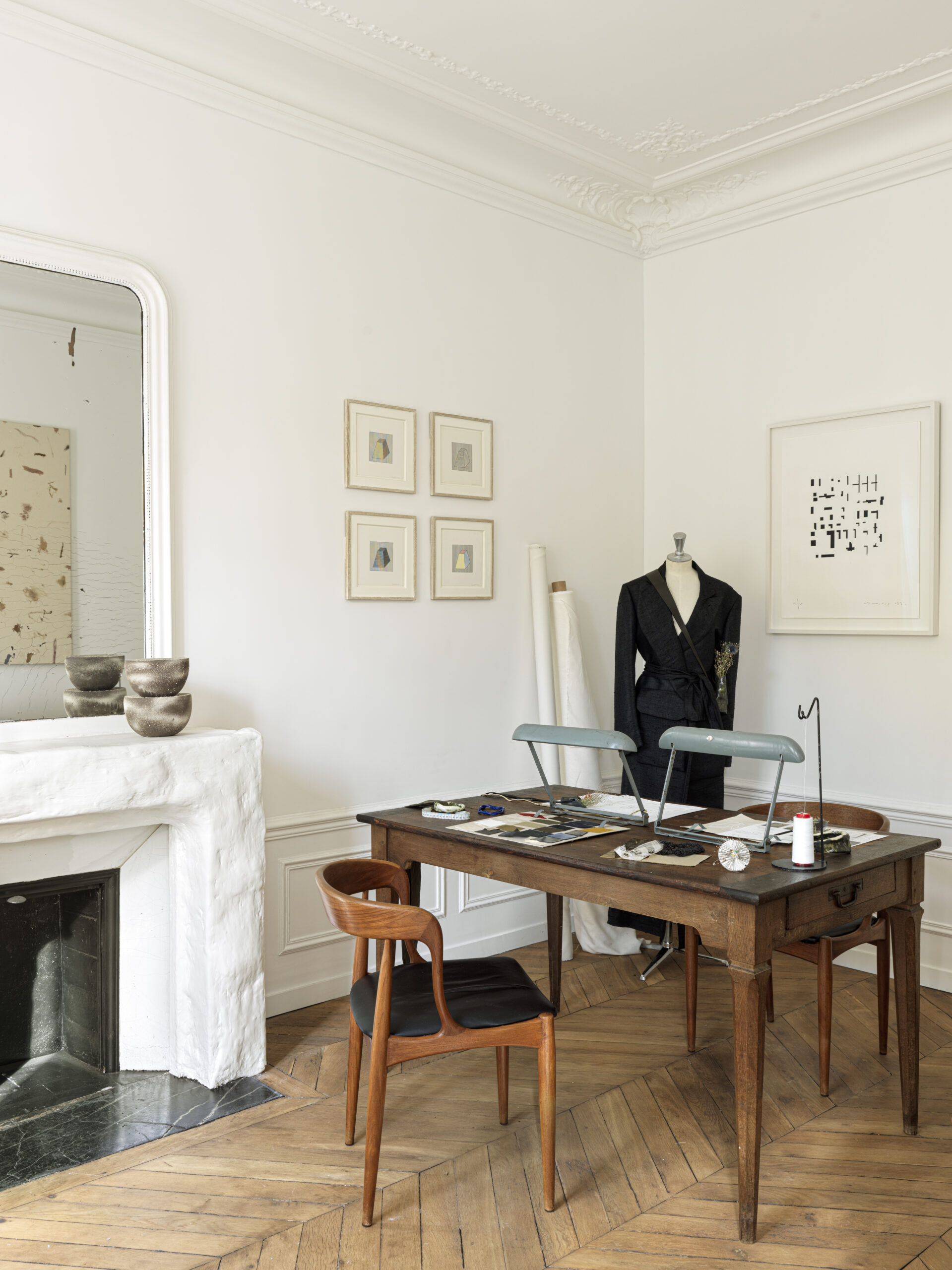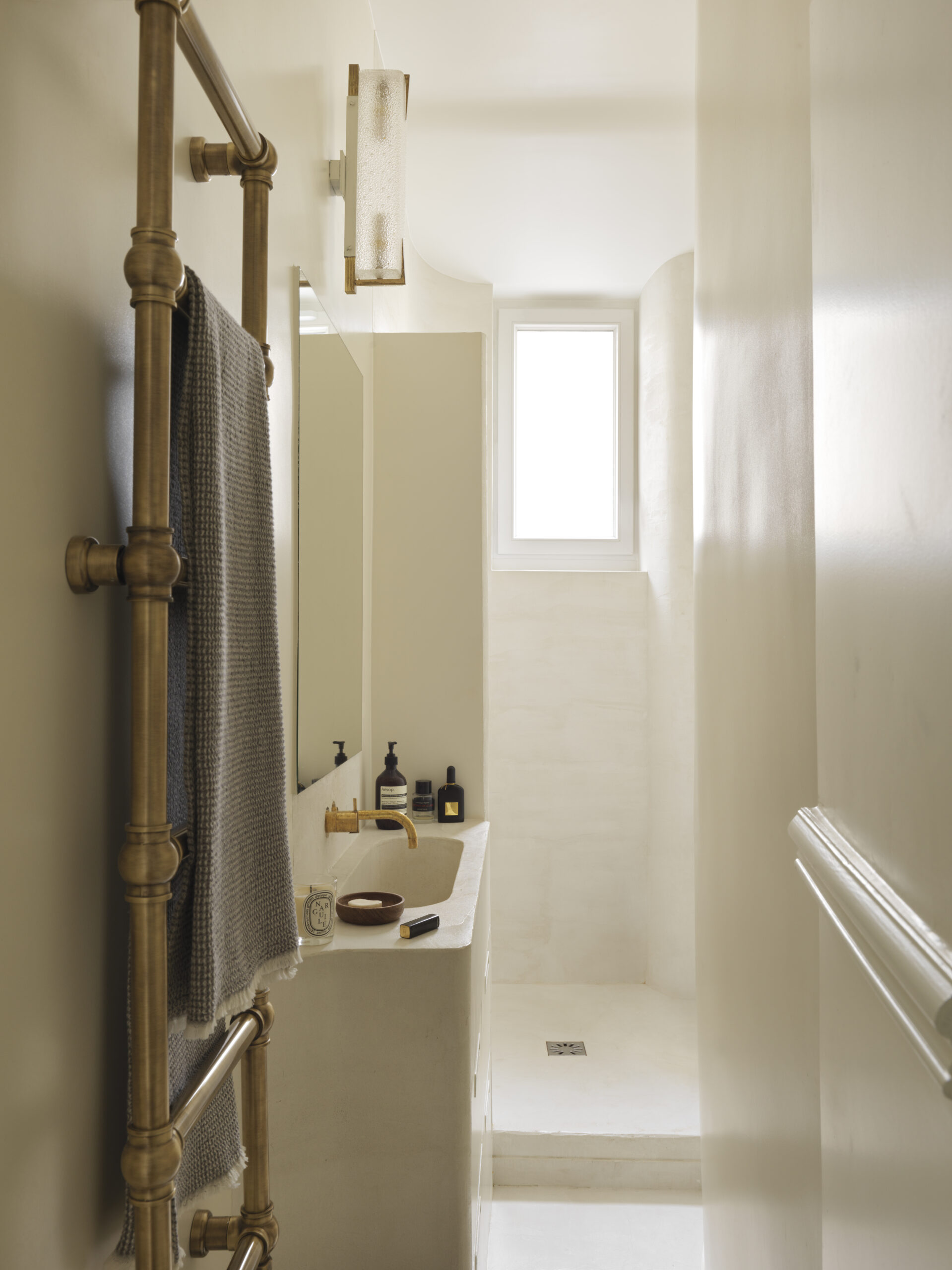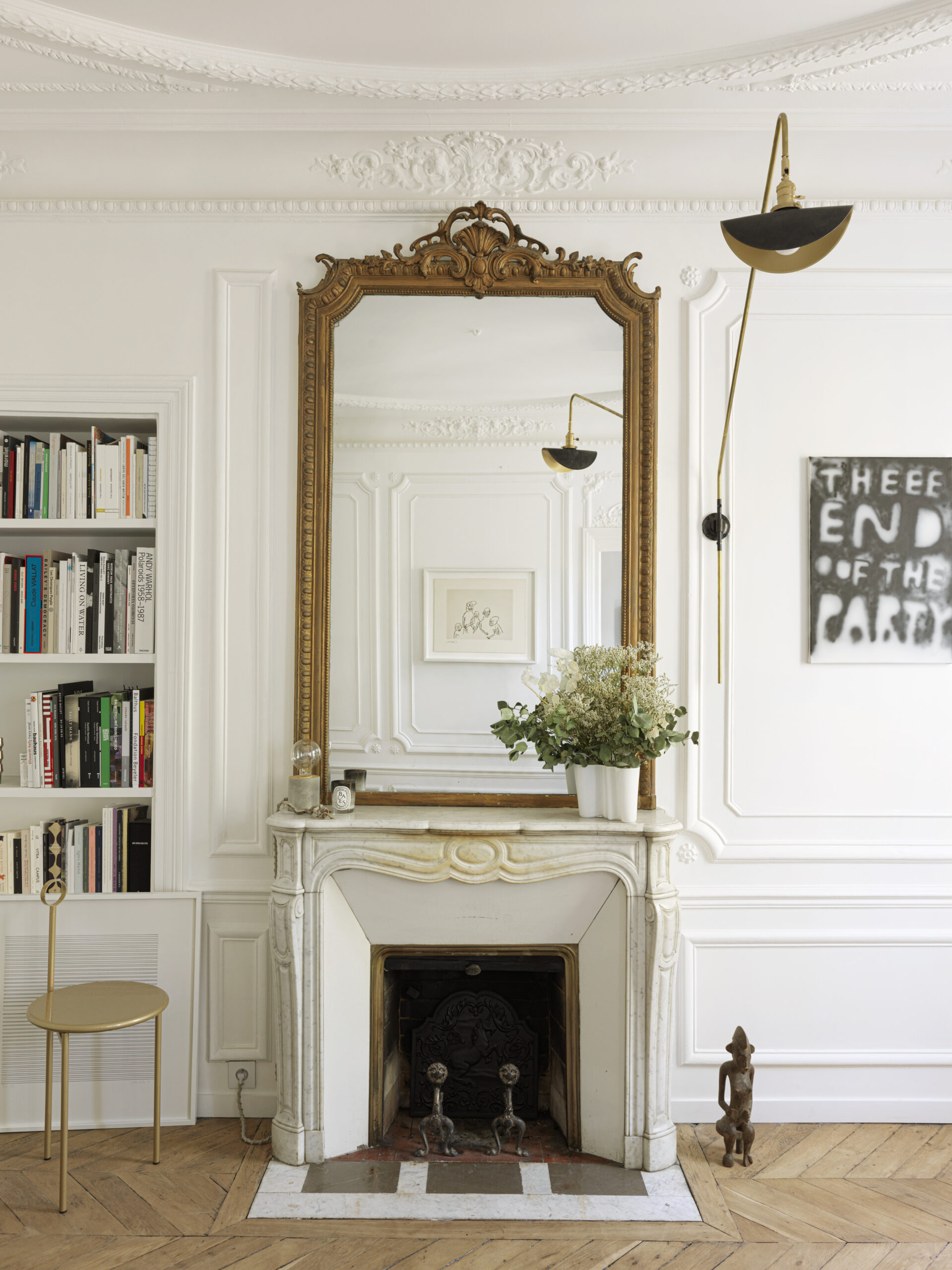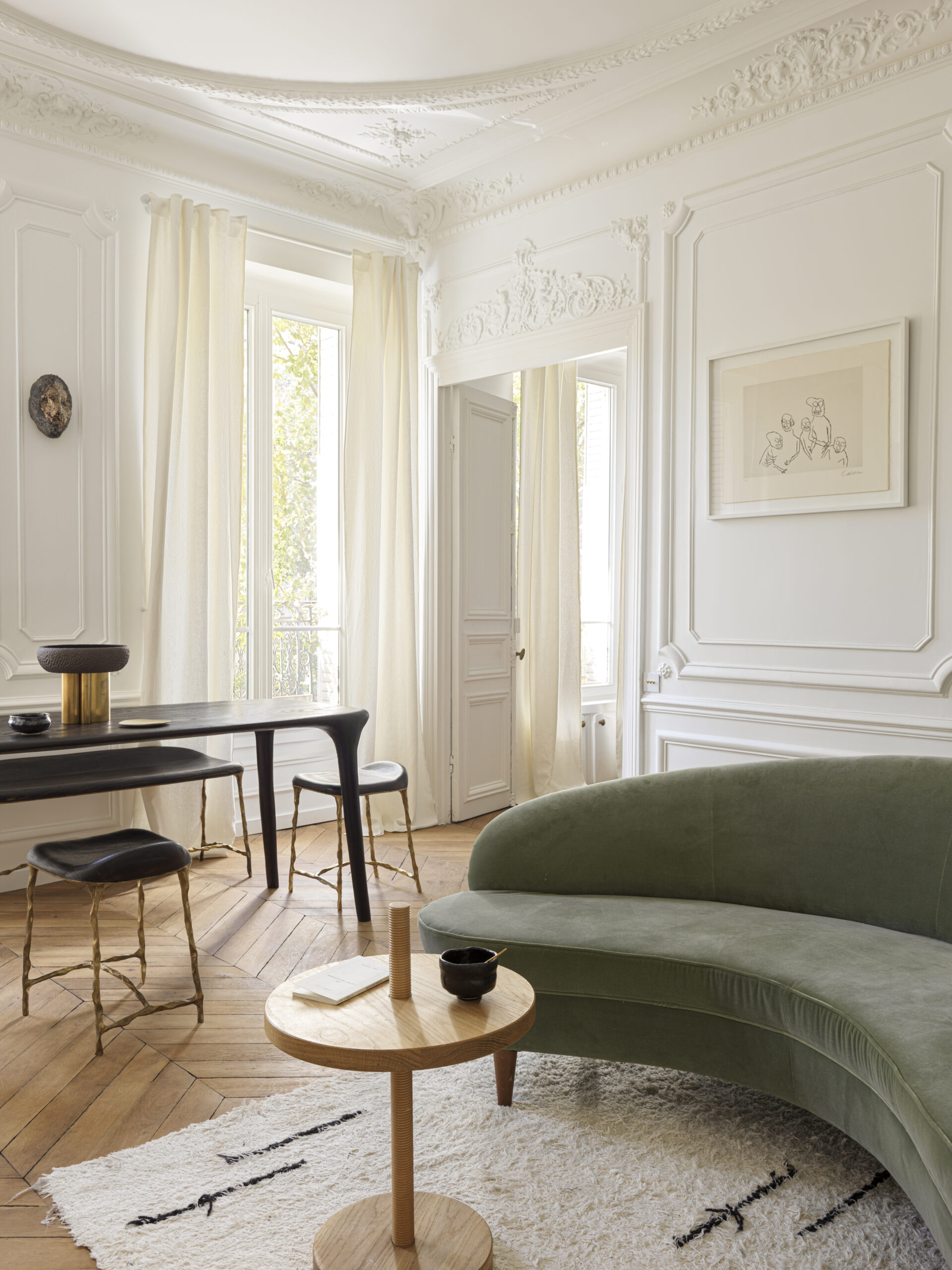 The apartment also houses a workshop/reading room for the couple's work projects such as crafting textile pieces. A handmade plaster fireplace in this room was inspired by the works of Diego Giacometti and Valentine Schelgel.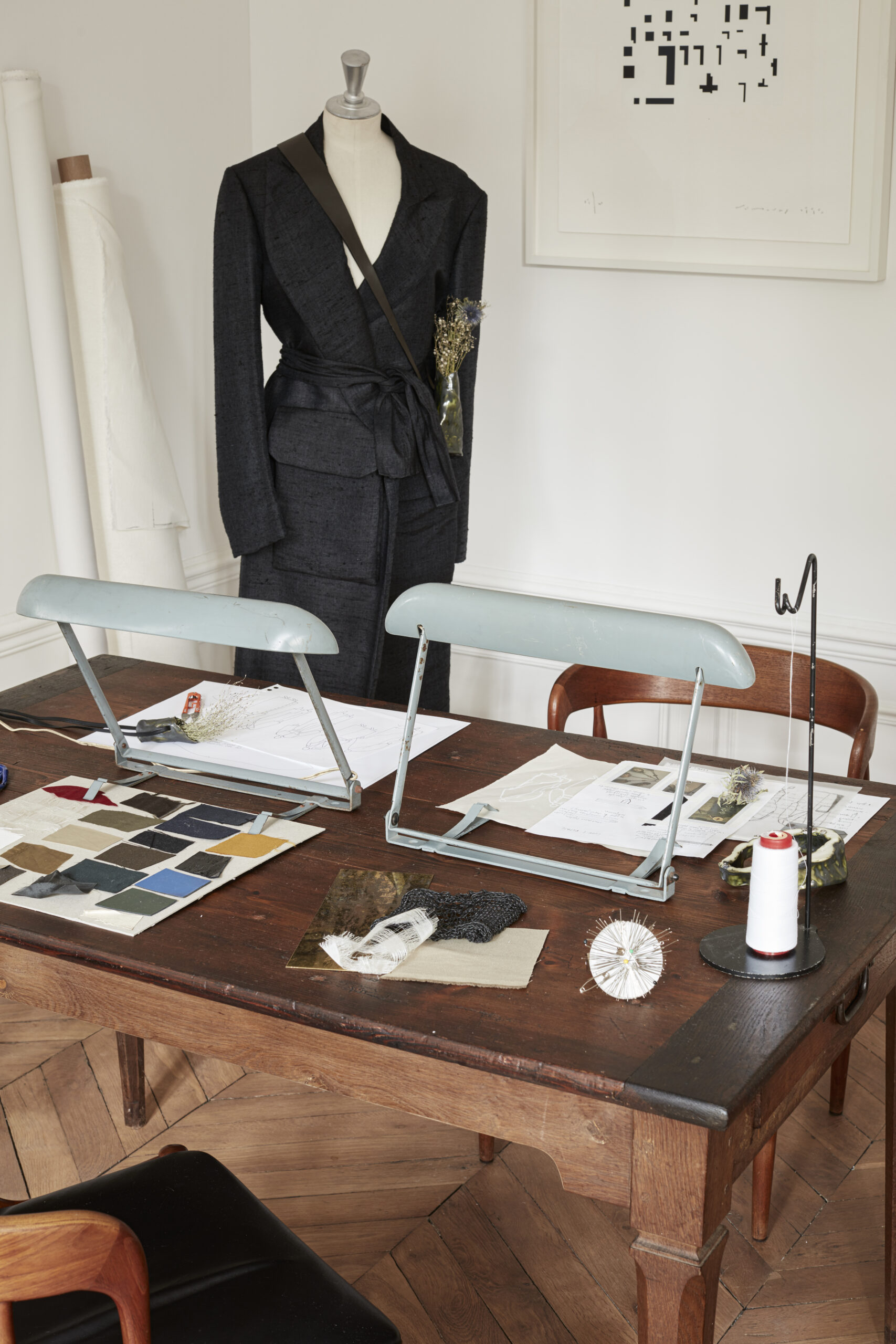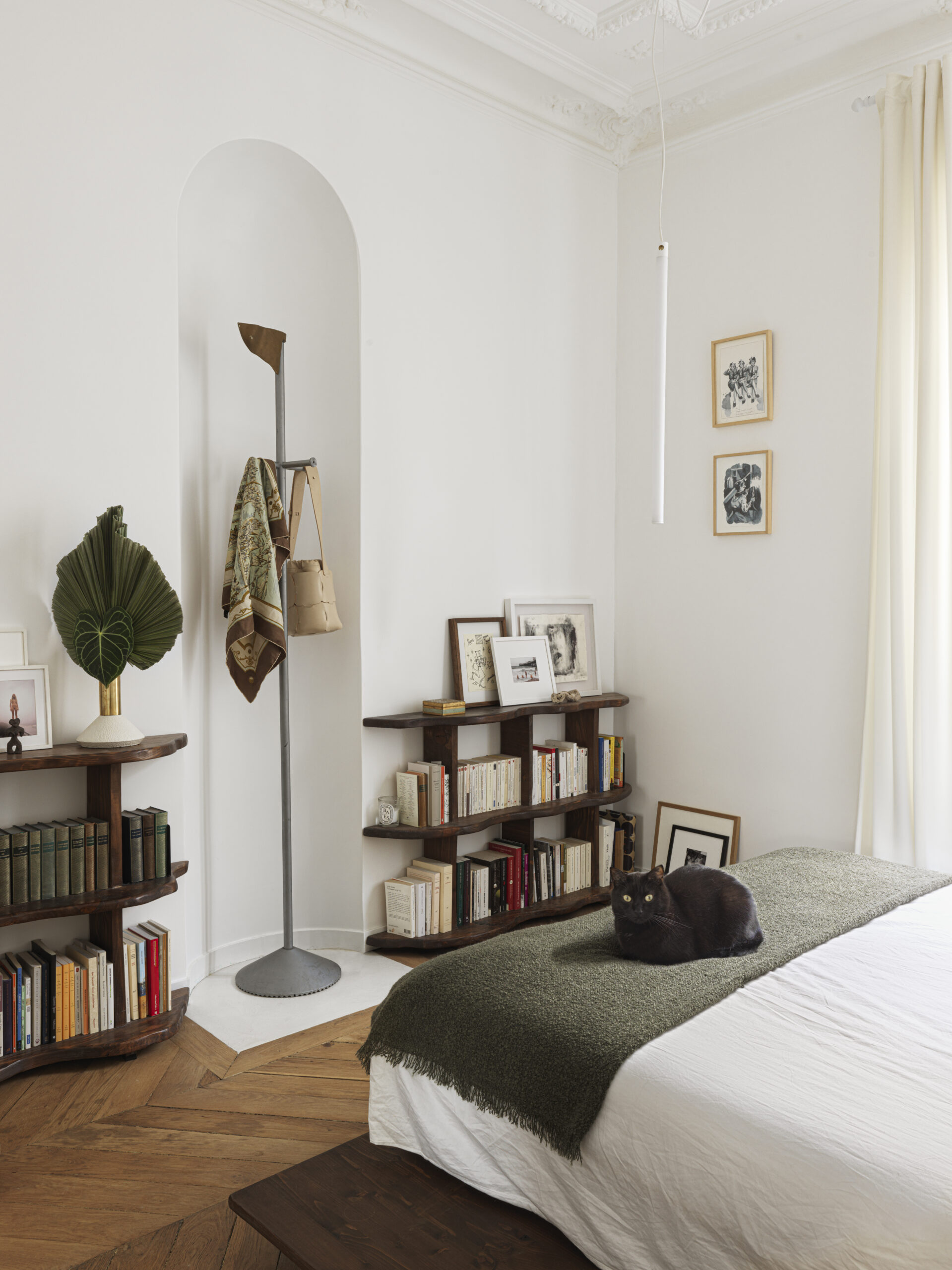 The bedroom has an atmosphere of wabi-sabi, a Japanese aesthetic that focuses on the acceptance of transience and imperfection. French design has reflected a similar ethos—leaving something "undone" or "unfinished" creates an effortless aesthetic. With a minimalist bed, dark solid-oak shelves, and a suspension lamp by Naama Hofman, the room is simple but doesn't lack depth.
This abode is an oasis of ingenuity that evokes traditional Parisian charm while contributing modernity and artistic veracity.
Photography by Stephan Julliard.
Part of our Home of the Week series. Read more HERE.
Sign up for our newsletter for architecture news straight to your inbox.