Riley's Fish and Steak Is Vancouver's New Chic Restaurant
Seafood towers to die for.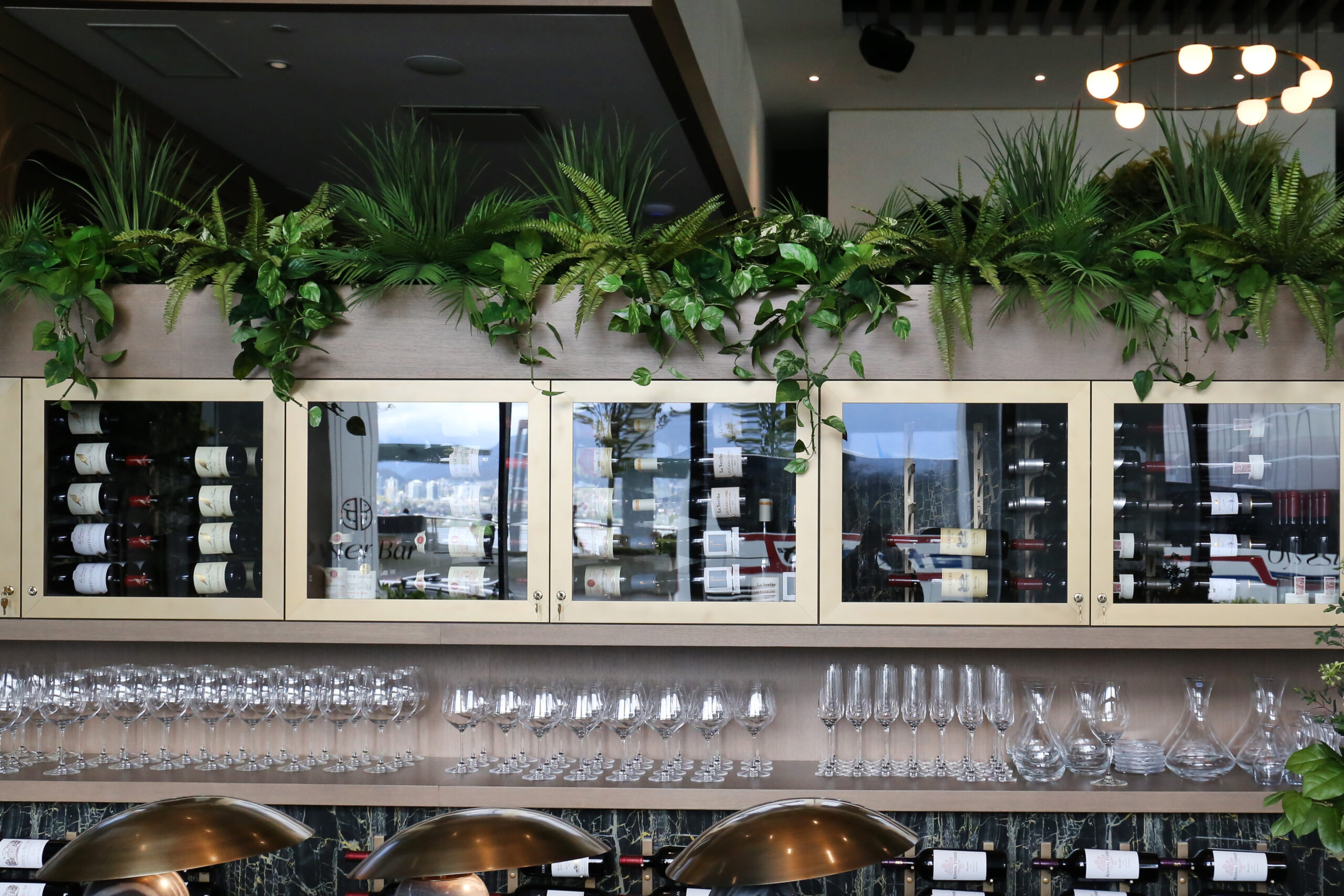 If ever there were a perfect time for a chilled seafood tower, served with a refreshing raspberry mignonette cocktail sauce on the side, it's on a particularly hot summer day. Glowbal Restaurant Group's latest project, Riley's Fish and Steak, brings that and more to Vancouver's downtown waterfront.
Meant to honour the Pacific Northwest's farms and oceans, Riley's opened in May with a sprawling floor plan that seats up to 240. The space is segmented for intimacy, with a variety of seating options that include a chic bar, round art deco–style booths, and a garden patio with hanging plants overhead. A full raw bar with an oyster-shucking station and a wine wall round out the decor.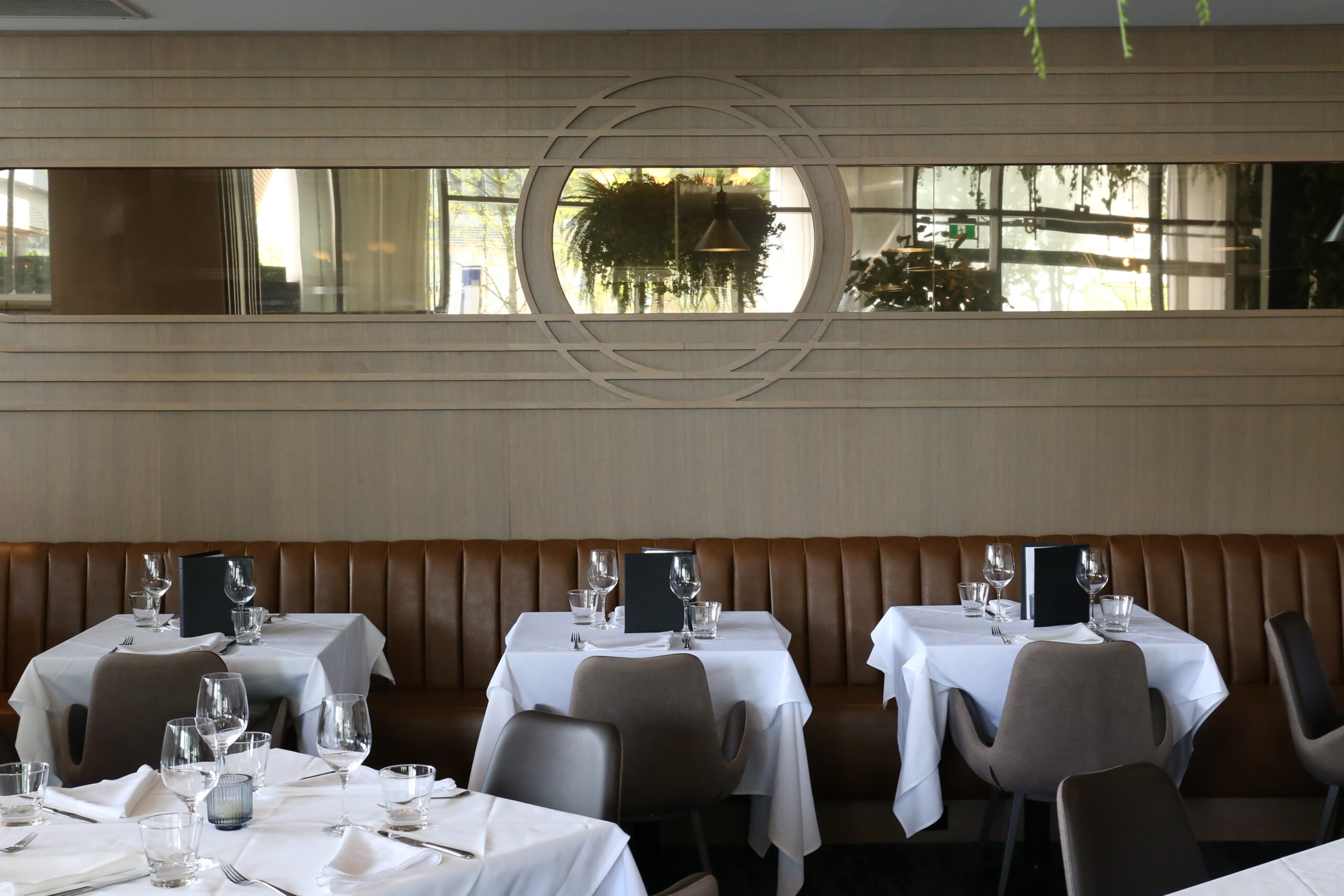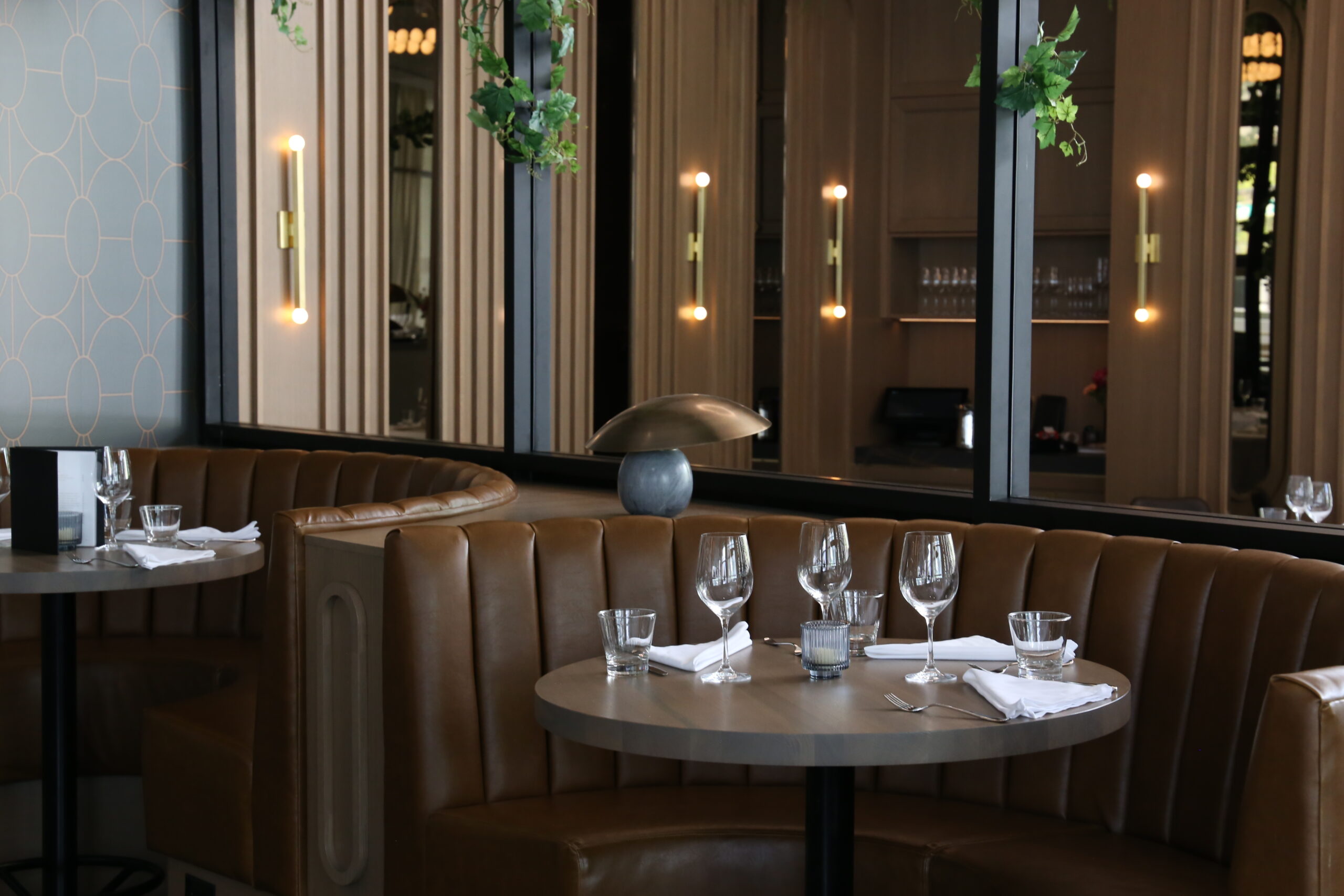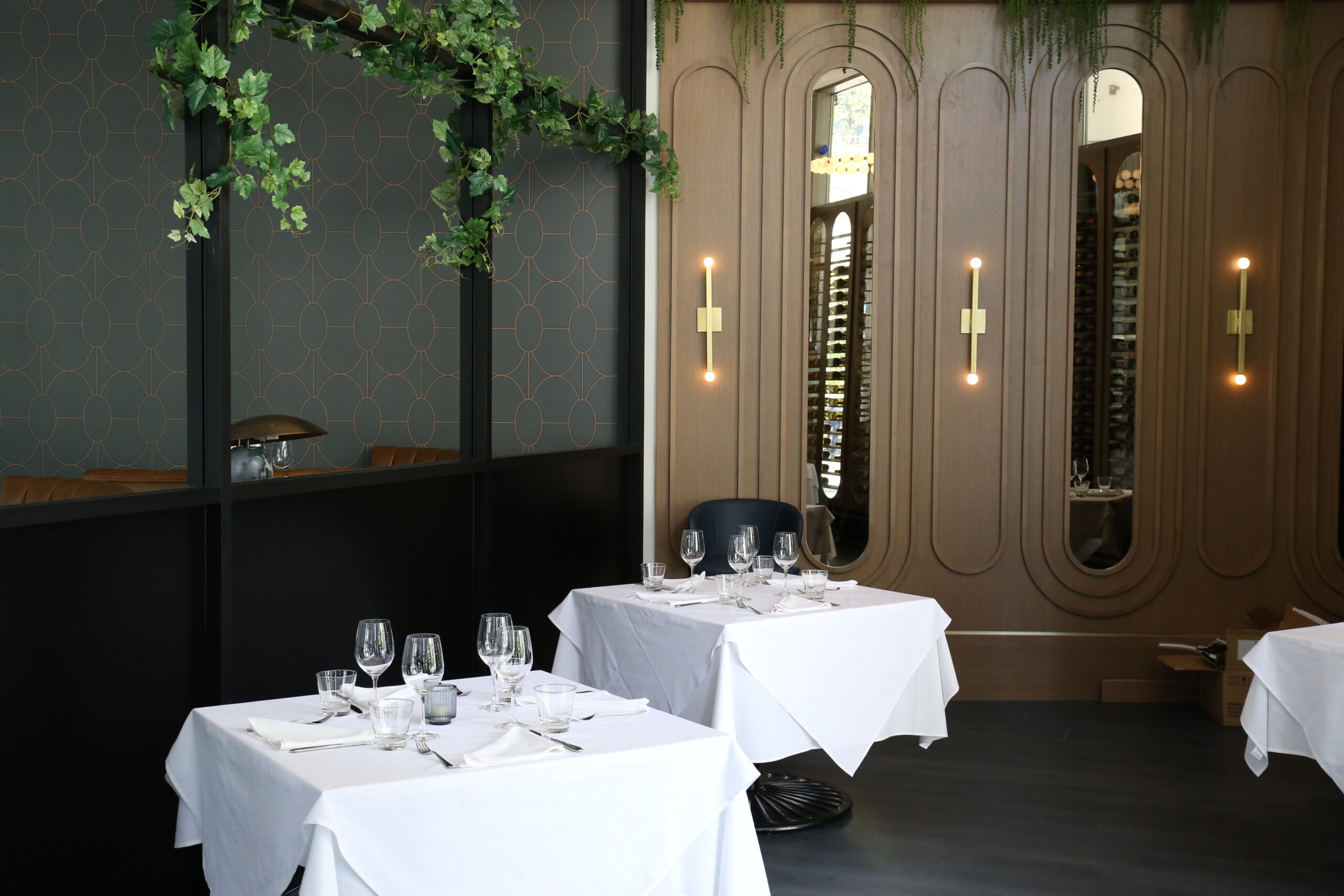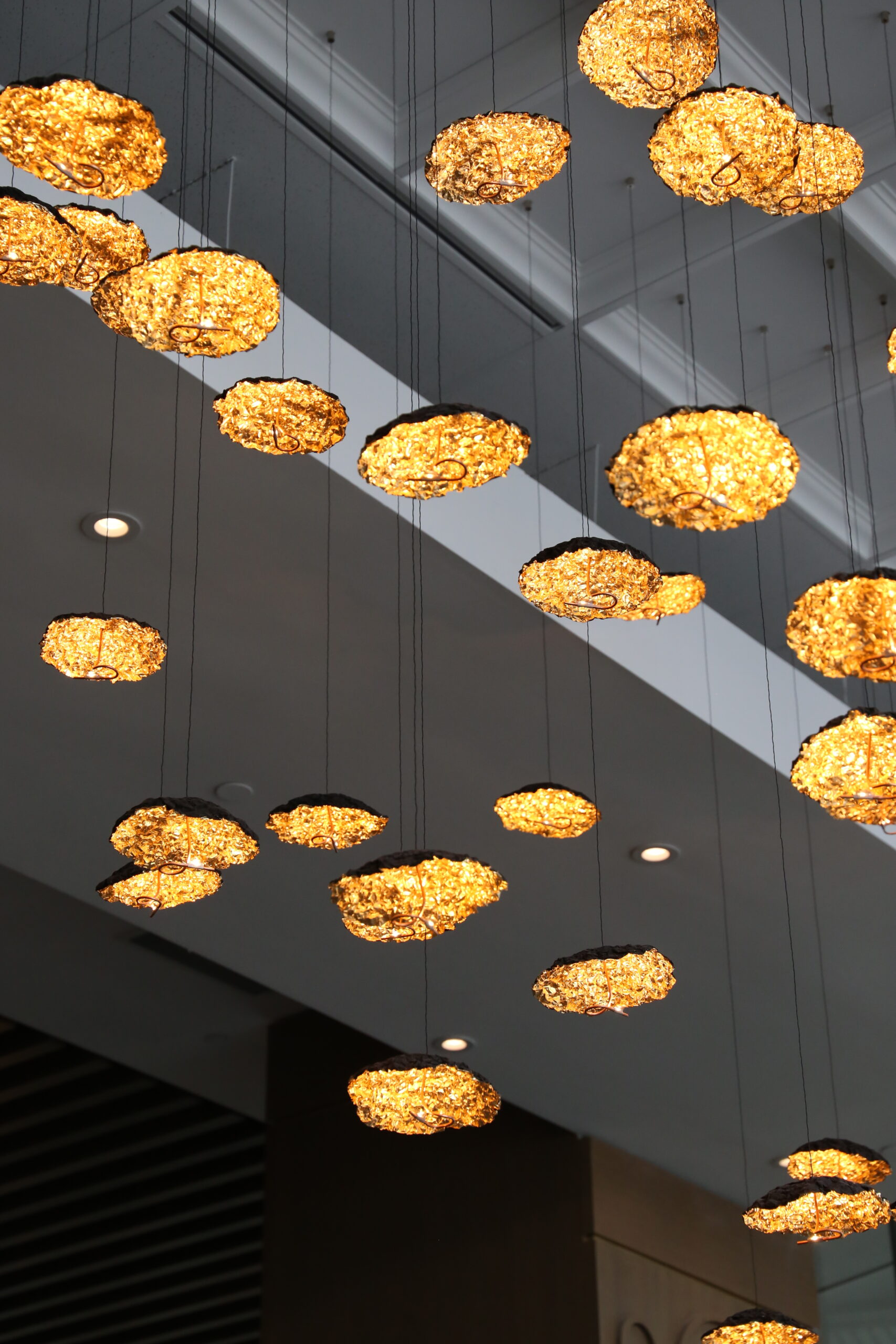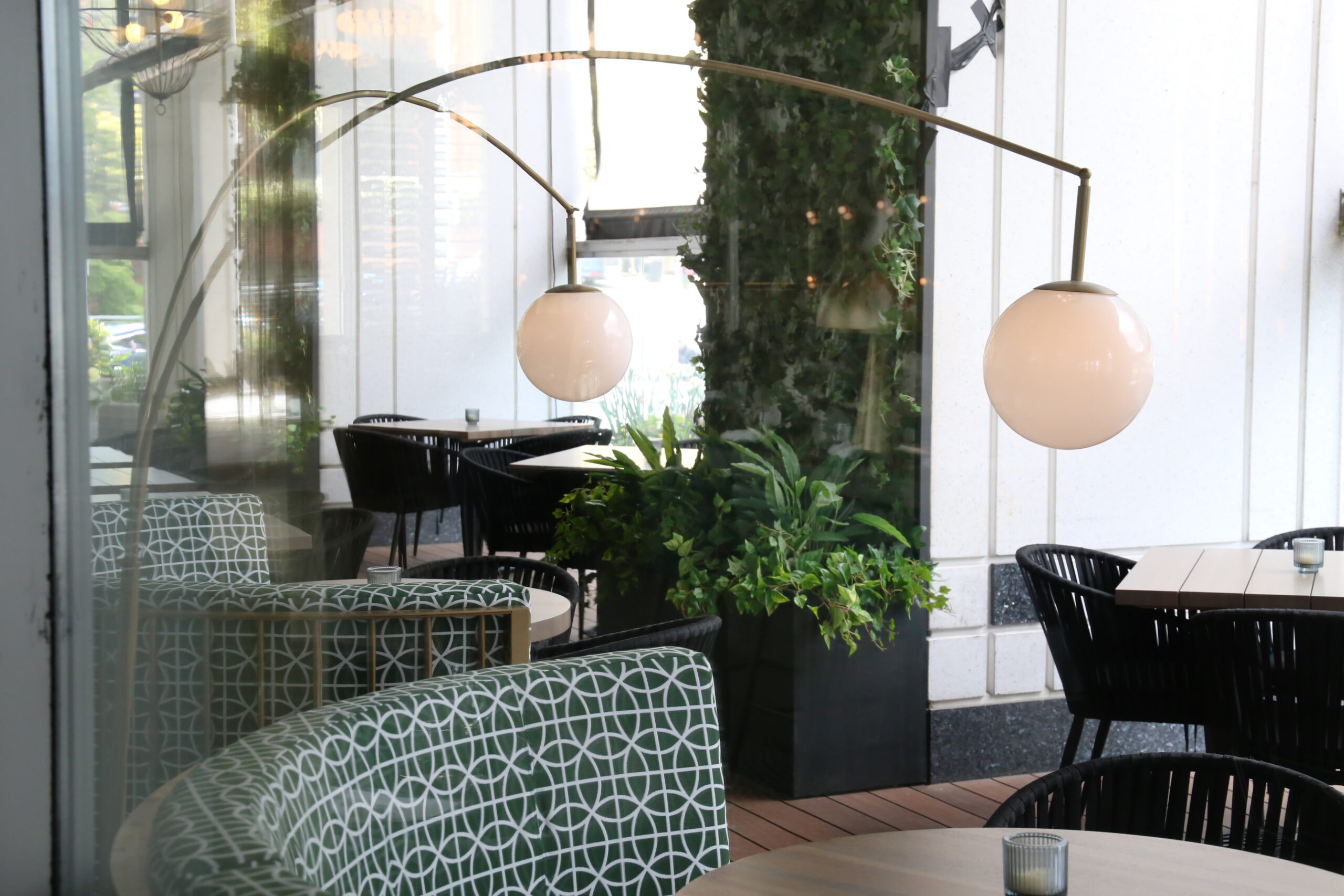 In typical Glowbal fashion, Riley's offers a wide range of menu items, like a prime beef tomahawk and beef stroganoff with cured foie gras, all crafted by executive chef Jérôme Soubeyrand, previously of Coast and Black+Blue. Don't overlook the fresh garlic and gruyère brioche, doused in lobster oil—it's heavenly. But the seafood towers are the showstoppers, with tiers of fresh oysters, snow crab legs, halibut ceviche, and other aquatic delicacies.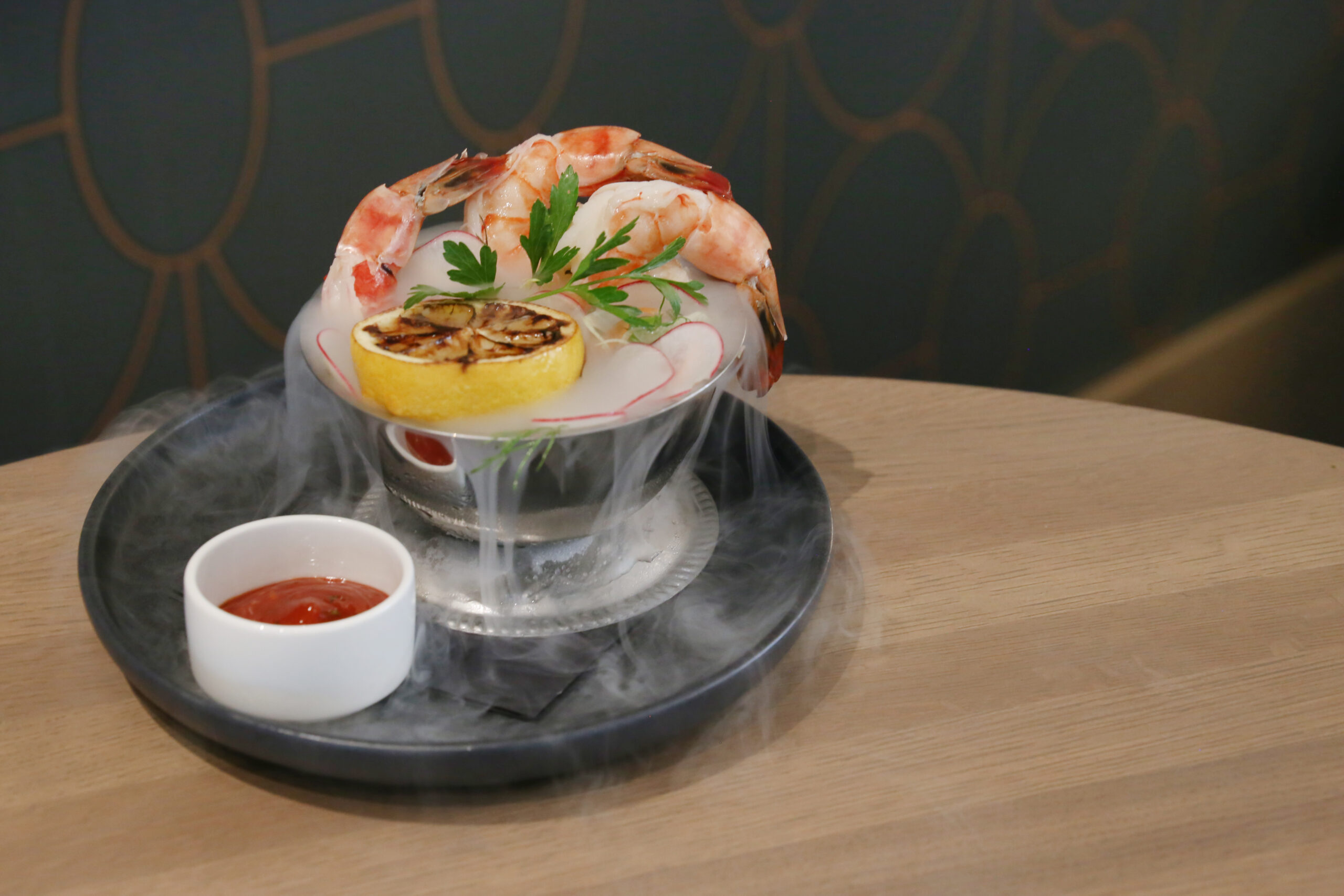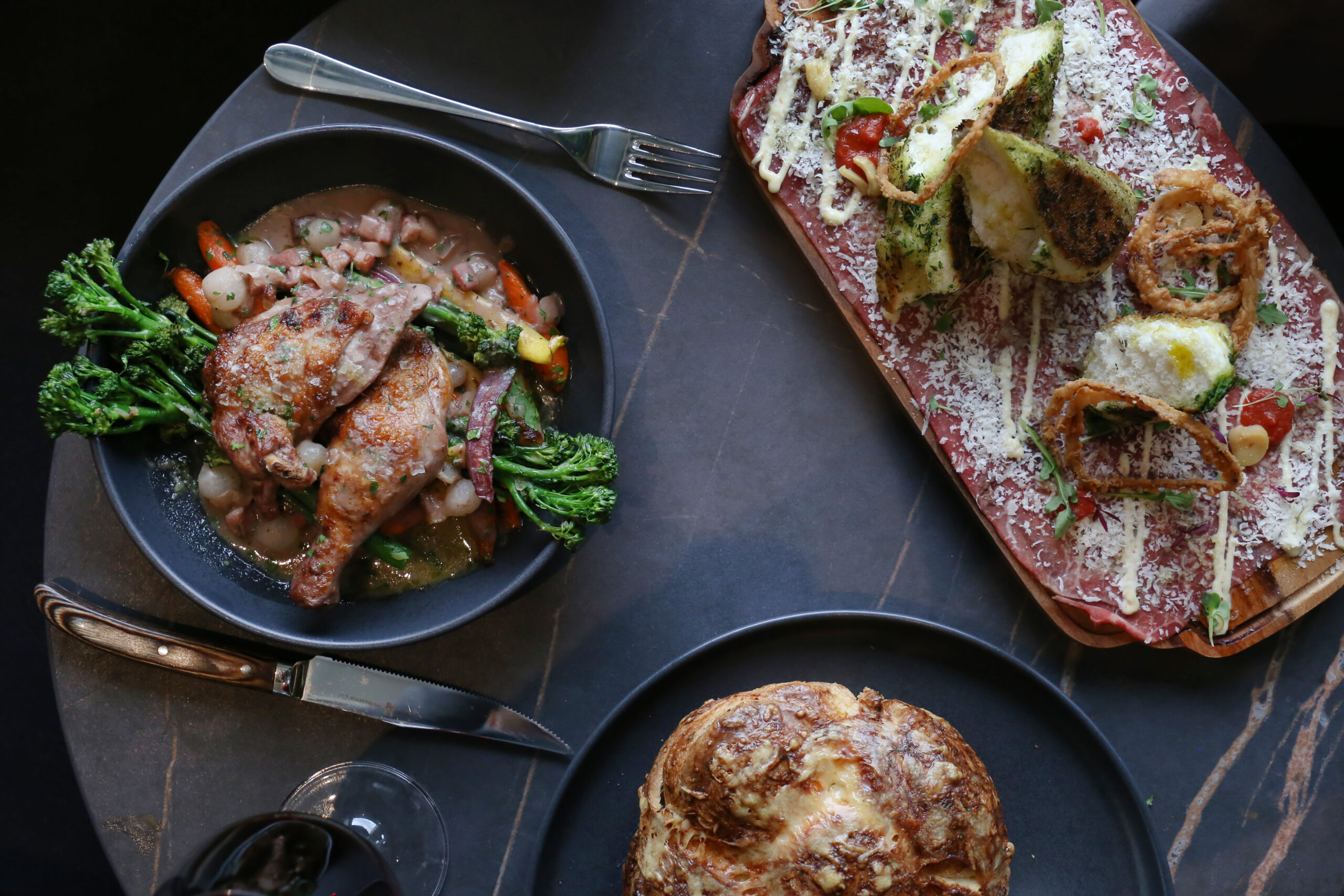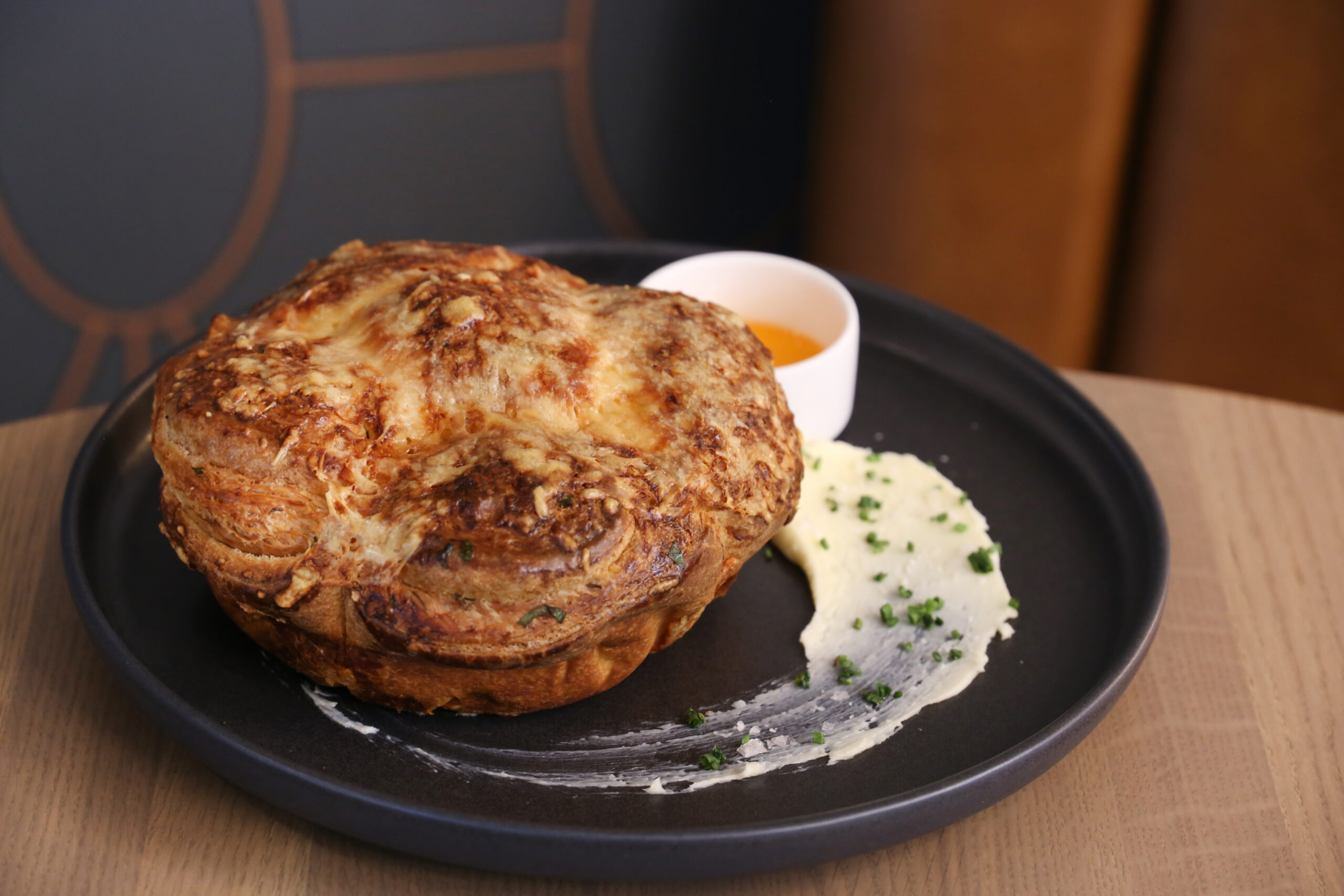 Since opening, Riley's has added an equally decadent brunch menu, which includes fun mimosa flavours like lychee rose and mojito, a crab soufflé, and bone marrow scrambled eggs. Set in a contemporary space, steps from the water, Riley's has no shortage of delicious bites to sample, no matter the temperature.