The Jura Wines of Domaine Baud Génération 9
Jurassic in name, if not in age.
In 2016, Clémentine Baud and her brother Bastien became the ninth generation to make wine at Domaine Baud, their family winery in the Jura region of eastern France. It's a brief history for the region that lends its name to the Jurassic Period–rocks dating to that age were first found in the Jura Mountains. But nine generations are significant in winemaking, and Bastien and Clémentine added "Génération 9" to the winery's name to celebrate their lineage. Domaine Baud Génération 9 is one of the go-ahead wineries, led by a younger generation, that is transforming the face of wine.
The first generation to grow grapes on the estate began in 1742. Even though the original 18th-century family house is still occupied, they would now hardly recognize the place.  For many decades the vineyards occupied a small part of the property–as recently as 1950, there were only four hectares of vines–and the families also cultivated other crops. For two centuries, they made wine only for their own consumption.
Today, Bastien, who manages the vineyards and makes the wine, and Clémentine, who handles the business, have 25 hectares of vines, produce many styles of wine, and sell it in France, elsewhere in Europe, and in North America.  They have been able to buy more vineyard land, Clémentine says, because many producers are retiring, and their children don't want to follow in their footsteps.
The Jura region, located between Burgundy and Switzerland, is best known for two specialty wines: vin jaune and vin de paille. Vin jaune is white wine matured in a barrel under a film of yeast, so it tastes similar to dry fino sherry. For vin de paille, the grapes are dried on straw or mats before being pressed, thus concentrating the flavours and sweetness. Domaine Baud Génération 9 makes both of these emblematic Jura wines, and also an impressive range of sparkling and still wines.
The varieties in Domaine Baud's vineyards are chardonnay (over half the vines) and pinot noir, both primarily associated with Burgundy, along with three signature Jura varieties: savagnin (white) and trousseau and poulsard (red). For anyone exploring Jura wines, the indigenous varieties are more interesting, although Domaine Baud makes excellent still and sparkling wines from chardonnay and pinot noir.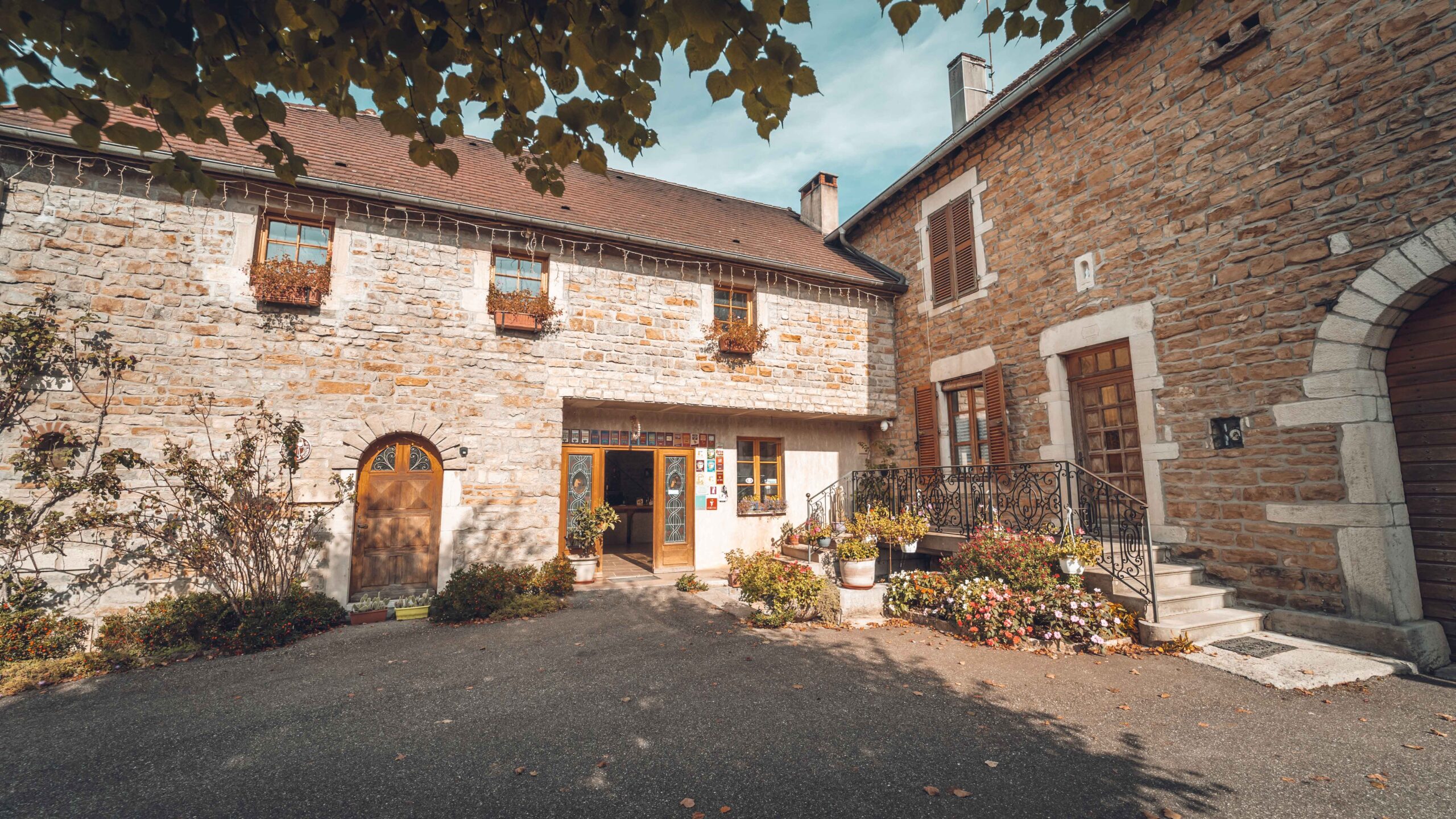 Domaine Baud Savagnin Floral L'Autre 2019 is a limited-production (2,000 bottles) wine that is richly textured, while Deux Grains de Paradis 2018 is a very attractive, slightly oxidative blend of savagnin and chardonnay, aged under a film of yeast and delivering nutty notes on the finish.
On the red side, poulsard and the less-common trousseau are the stars. Domaine Baud Poulsard En Rougement 2021 is dusty-rose-coloured, with unexpected complexity and concentration of fruit backed by finely calibrated acidity. Trousseau Cousu Main 2018 is a light, almost translucent red, with delicious red fruit flavours and well-balanced, bright acidity. Both are in the style of lighter, juicy reds that are increasingly popular today.
Domaine Baud also produces spirits, including marc du Jura, alcohol distilled from grape skins and other residue after winemaking. Another product is macvin du Jura, an aperitif that's a blend of marc and unfermented grape juice.
Domaine Baud is certified Terra Vitis, meaning the vineyards are cultivated sustainably and biodiversity is respected. But climate change has struck Jura hard, overturning long-established seasonal patterns of grape growing. Harvests take place much earlier than they used to–as early as 20 August in 2021–and vines are vulnerable to frosts early in the growing season. Losses and reduced crops have become common. If this were not enough, warmer conditions can suppress the bright acidity Jura wines are known for.
Retaining freshness in wines has become a challenge in some years, and Domaine Baud wants to avoid adding acid, even though it is permitted in Jura's wine law. Instead, they have planted 54 little-known regional grape varieties. Some have naturally high acid and could be blended with existing permitted varieties to improve acidity in finished wines. As yet though, none of these varieties has been authorized for use in Jura wines.
Clearly, the ninth generation at Domaine Baud has the family vineyards, cellar, and business well in hand. Jura produces a range of fine wines that deserve wide appreciation, and Clémentine and Bastien Baud's wines can only help make that happen.
Wines of Domaine Baud
Domaine Baud Crémant du Jura Blanc de Blanc
Domaine Baud Crémant Brut Sauvage
Domaine Baud En Rougement Poulsard 2021
Domaine Baud Rouge Ancestral Côtes du Jura 2019
Domaine Baud Cousu Main Trousseau 2018
Domaine Baud Cuvée Flor Chardonnay 2020
Domaine Baud L'Autre Savagnin Floral 2019
Domaine Baud Tradition Deux Grains de Paradis 2018