Sunseeker's new Superhawk 55 could become the best-selling yacht of 2023 with its classic lines and modern core.
Car manufacturers were the first sector to issue modern versions of legendary classics. With the cost of vintage automobiles skyrocketing–—muscle cars that originally sold for under $4,000 brand new now regularly command six-digit price tags—it made sense for car builders to combine modern technology and classic designs. Hence, all-new Mustangs, Chargers, Challengers, and Camaros exude all the attitude of the originals but are underpinned by modern drivetrains and electronics to deliver substantially better performance and reliability.
A similar resurgence has taken place in the musical instrument market. With vintage guitars like classic 1950s-era Gibson Les Pauls now selling for as much as a German luxury car, it was inevitable that modern reissues of old favourites would emerge to satisfy enormous demand.
So it's not surprising that yacht builders have also begun to meld modern and classic. Leading the charge is Sunseeker, based in Poole, England. Sunseeker caused a near riot at the Cannes Yachting festival this year when it confirmed plans to relaunch a modern incarnation of its iconic Superhawk.
Sunseeker introduced its first Hawk—the immensely popular Tomahawk 37—back in the 1980s, at the peak of the Miami Vice fast-boat craze. Driven by huge sales, additional models like the Mohawk 29, Hawk 27, and Thunderhawk 43 quickly followed, culminating in the original Superhawk 50 of 1991. A smash hit, that initial model spawned an entire Superhawk family in a variety of lengths, their popularity given a further boost with the appearance of a Superhawk 34 in the James Bond classic The World Is Not Enough.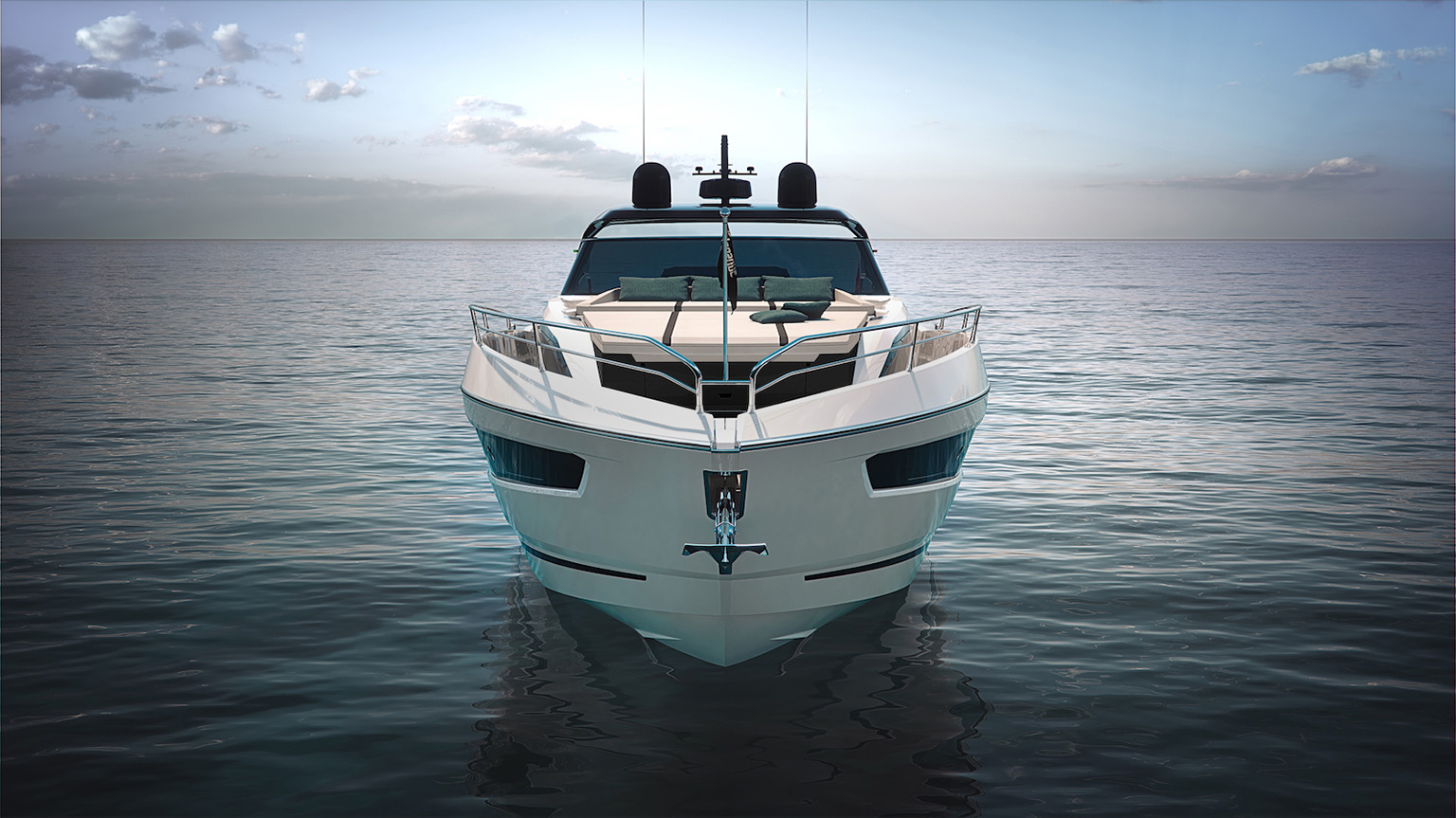 Then as quickly as the performance boating craze began, it faded away, ceding ground to larger boats with more interior space and much more opulent appointments as buyers aged and began putting greater emphasis on luxurious amenities.
But those '90s Superhawks still hold a lot of charm, hence the all-new Superhawk 55. An all-new boat from the keel up, the Superhawk 55 combines the best of both worlds by blending the spirited performance of the original models with modern engineering and far more refined interior accommodations.
Although hull number one will only feel the sea under its keel for the first time in November 2022, Sunseeker has already taken deposits on about two dozen Superhawk 55s—an astonishing level of uptake for a boat yet to be launched.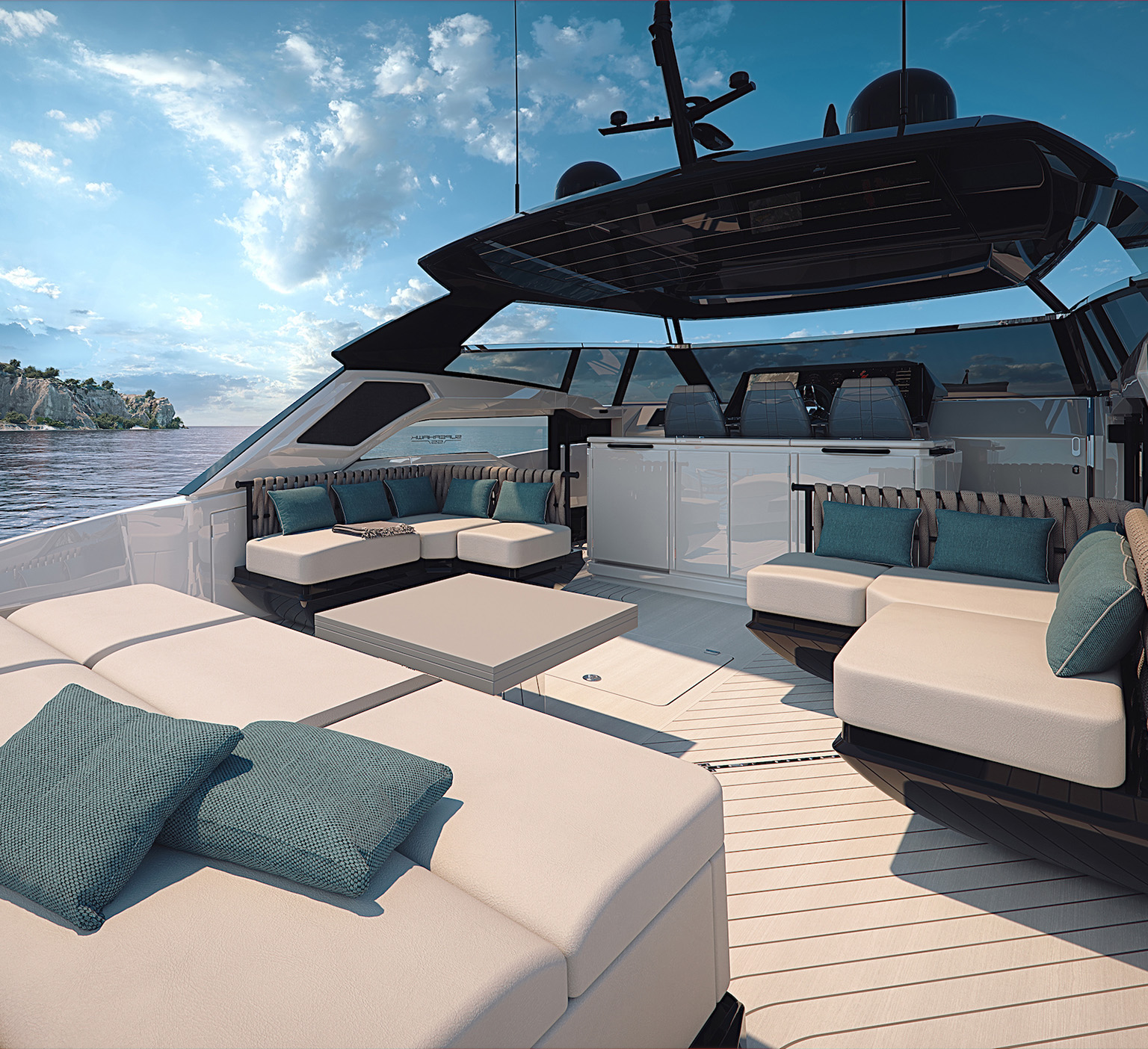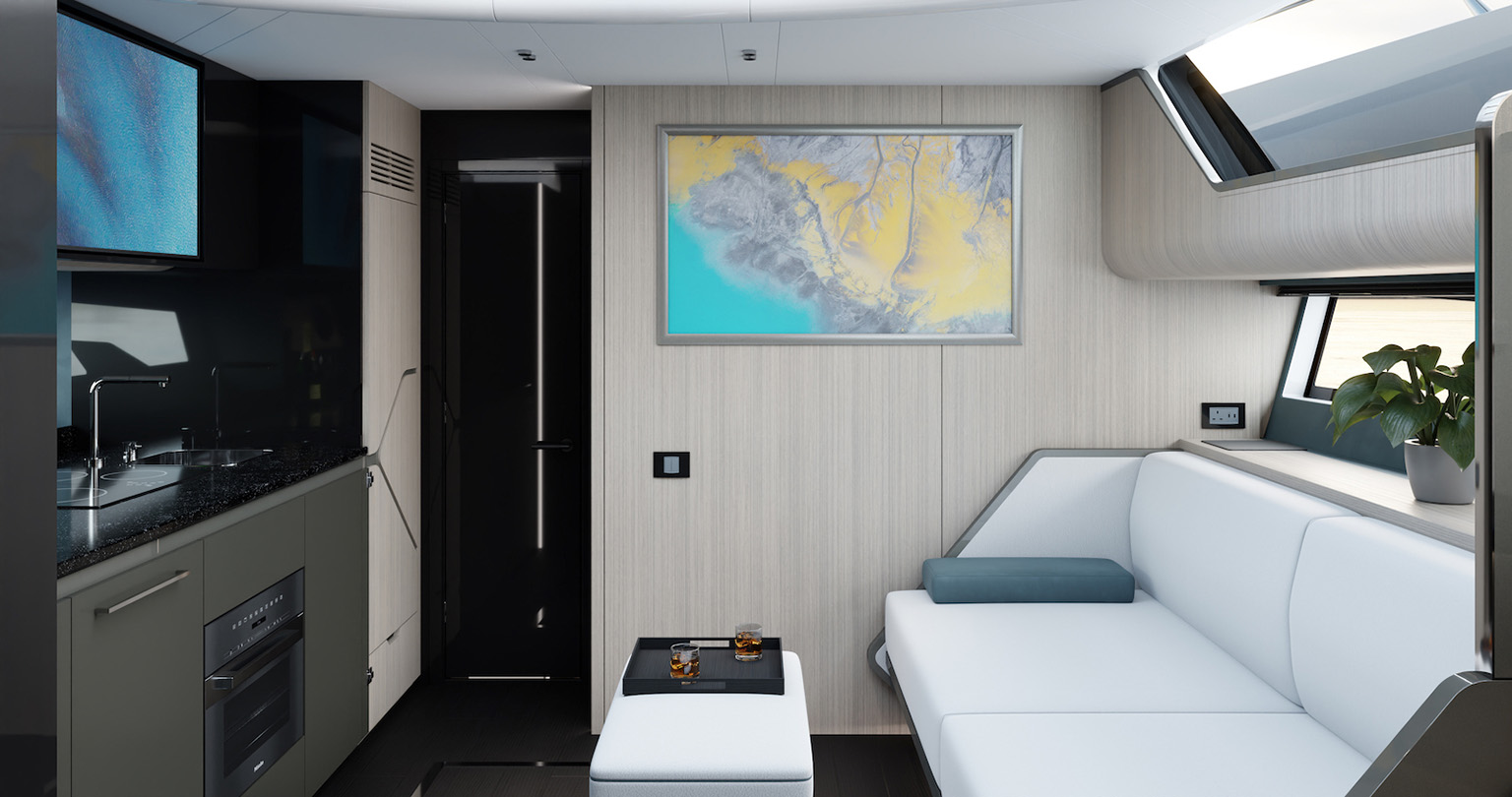 Sunseeker intends to offer both open-top and hardtop versions of the Superhawk 55, each sharing an extensive aft cockpit designed around a substantial swim platform, twin L-shaped lounges, and a large sun pad.
A centreline helm will provide a full digital dash with a three-wide helm seat and, to starboard, access to the lower-level accommodations.
In its typical configuration, the Superhawk 55 will feature a two-stateroom layout with a spacious owner's suite amidships, a roomy VIP suite forward, and a huge salon and galley space between.
Wide promenades surround the helm on the main deck to provide access to the bow, where an extensive lounging and sunning space awaits. This area can also be configured for dining under the stars.
Although a bit wider and taller than its predecessors, the new Superhawk 55 is true to its performance DNA with twin Volvo Penta IPS 950 pod drives kicking out 725 horsepower apiece, which is more than enough oomph to push the 21,800-kilogram Superhawk 55 to top speeds well in excess of 38 knots.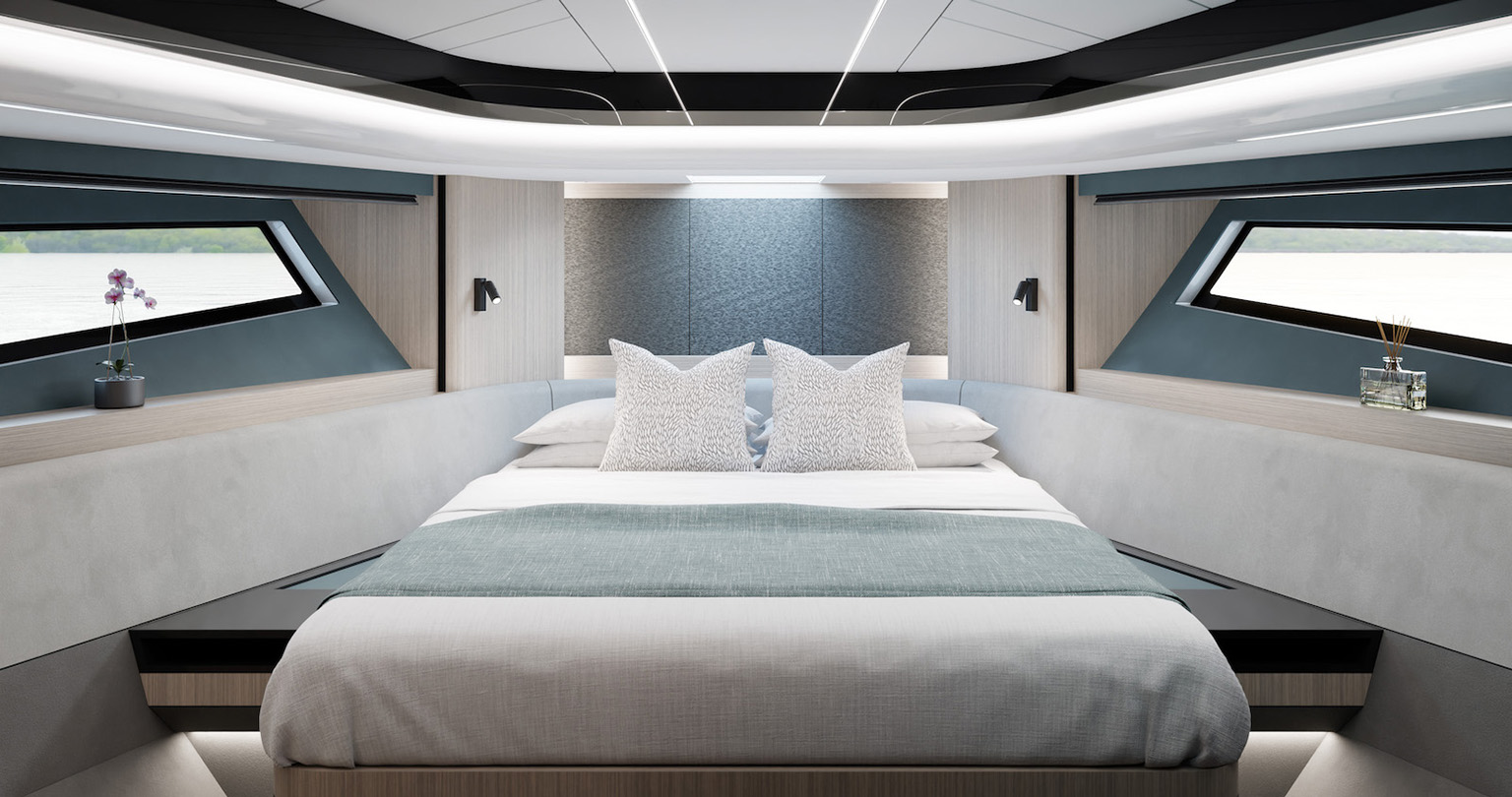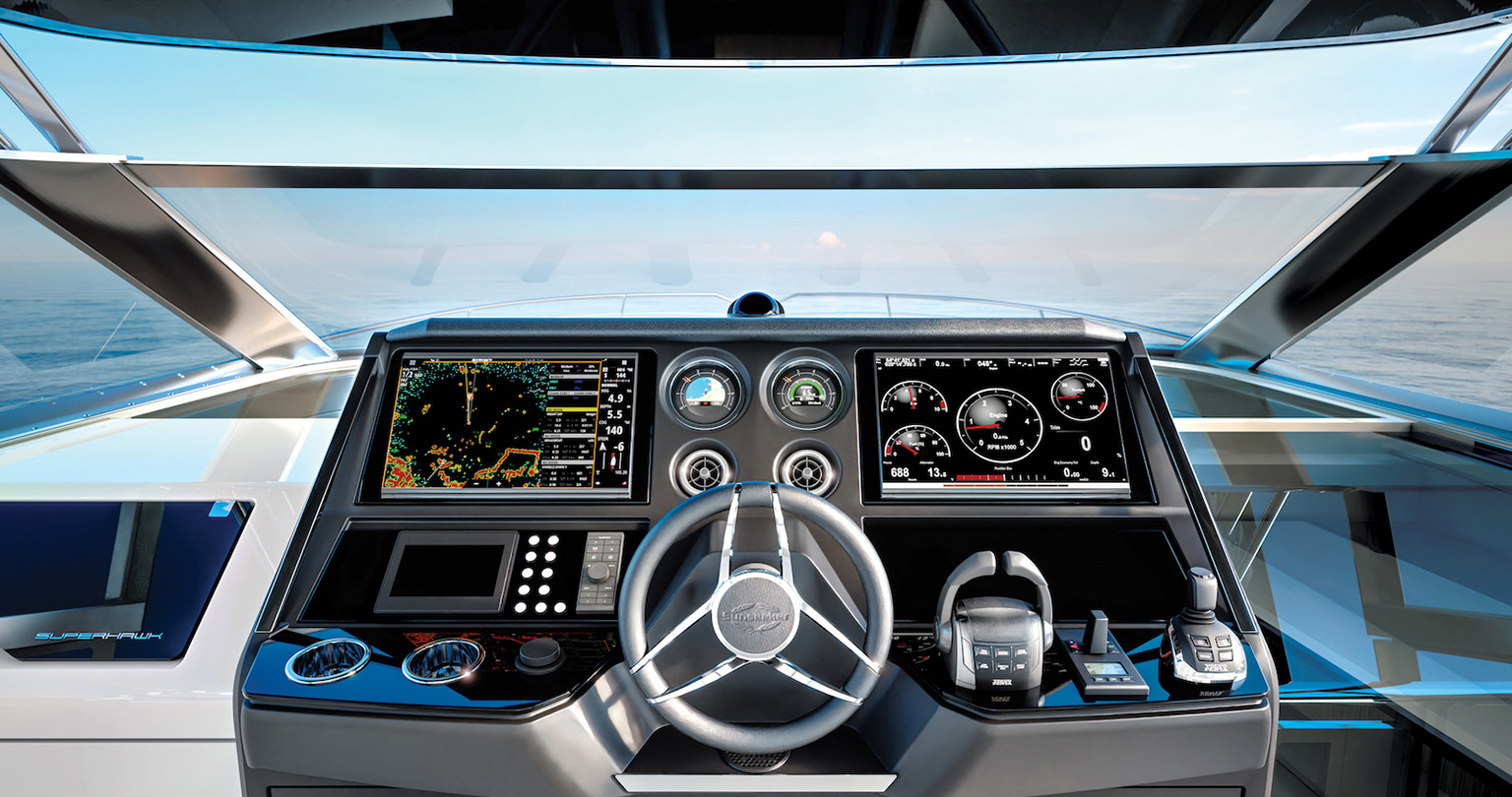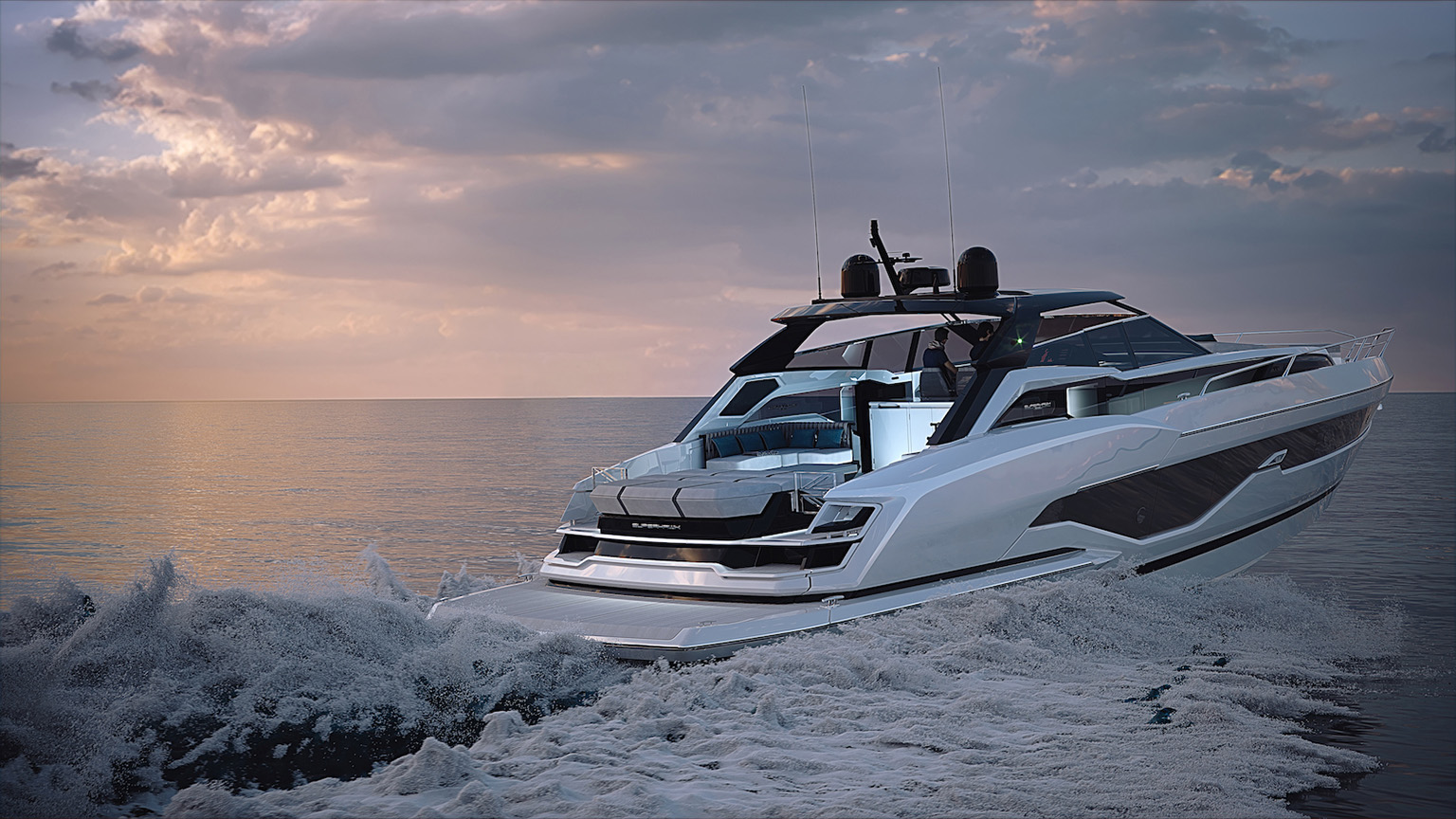 The Superhawk 55 will no doubt reflect Sunseeker's extraordinary build quality, and fit and finish, throughout, which goes a long way toward explaining the strong demand for this exciting new yacht.
Due to make its world debut at the Düsseldorf Boat Show in January, the Sunseeker Superhawk 55 could very well become the bestselling luxury yacht in the world in its first year of existence. While that remains to be seen, there's no question Sunseeker has hit a home run with its modern classic—and sent a message that the fun's only just begun.