Puente Romano Beach Resort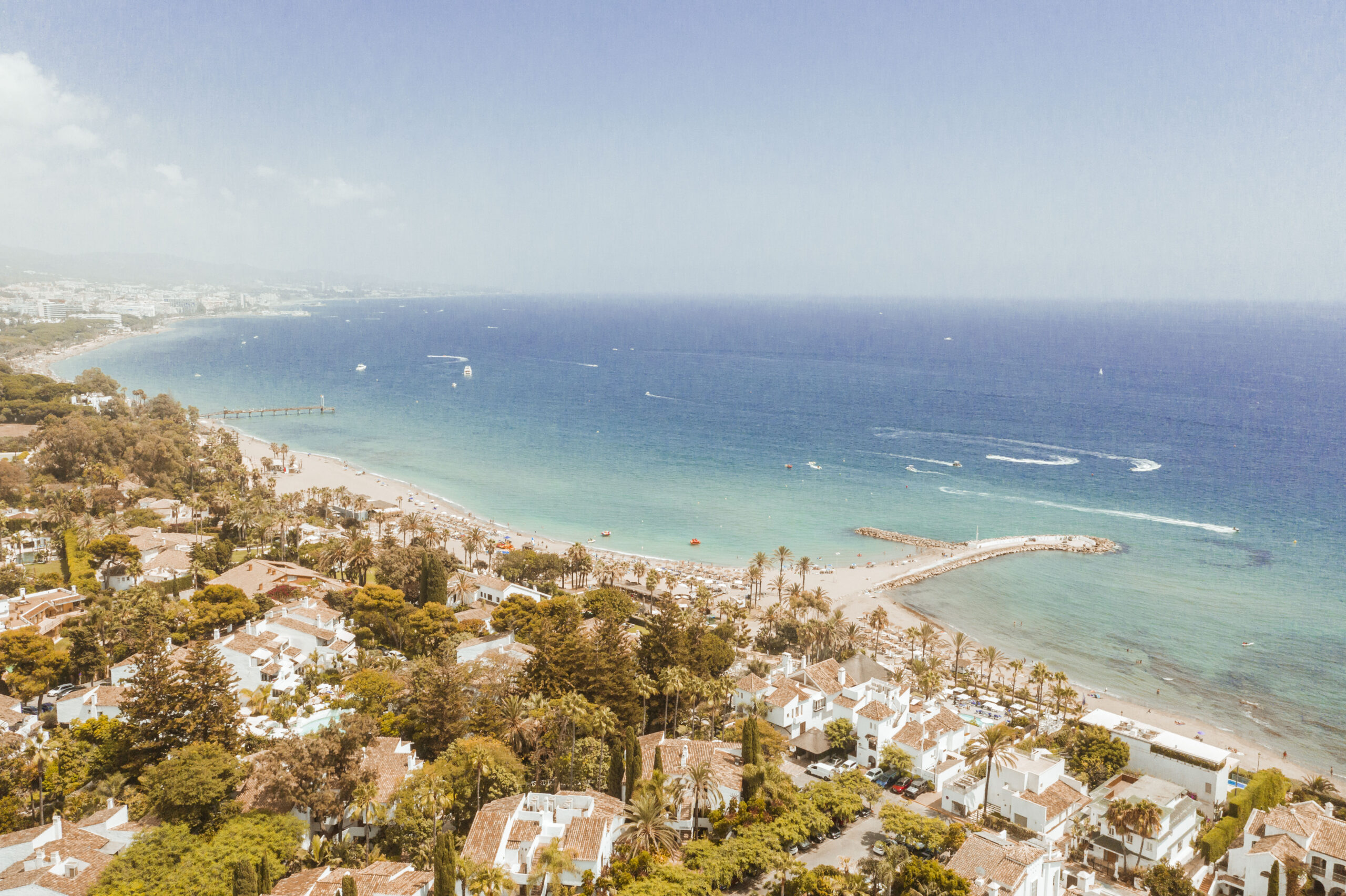 A few kilometres west of Marbella's old town, where the remnants of a Moorish fort anchor more traditionally Spanish architecture, there's a reminder of another ancient civilization: a Roman bridge more than 2,000 years old sits at the heart of the five-star Puente Romano Beach Resort.
From the bridge, over 55,000 square metres of verdant tropical flora, luxurious suites in low-slung buildings, azure pools, and restaurants funnel down toward the Mediterranean Sea, a pristine beach, and views of Morocco and Gibraltar. Founded in 1979 by the German-Spanish Prince Alfonso von Hohenlohe, also the owner and founder of the Marbella Club next door, a walk through the intricate web of paths that run through the property evidences why it is still thought of as one of the finest resorts along Marbella's renowned Golden Mile.
In the forty-plus years since, Puente Romano hasn't rested on its laurels, instead developing on- and off-property activities exhilarating enough for the most energetic guest, from private lessons at one of the 10 courts at the hotel's tennis club (opened by Bjorn Borg) to a summertime parasail along the Costa del Sol. But the activity every Puente Romano guest will enjoy is eating at the resort's 15 restaurants. Featuring diverse cuisines, including Lebanese, Italian, Thai, and of course, Spanish, there is something to satisfy every craving. There's also star power among the dining options. Leña, a restaurant from star Andalusian chef Dani García, serves classic Spanish and international steakhouse fare. And at the resort's very own Nobu, chef Eleni Manousou guides the kitchen, crafting sleek articulations of the Japanese-Peruvian cuisine pioneered by chef Nobu Matsuhisa.
A Nobu hotel concept is also couched within Puente Romano. Most of the Nobu rooms look onto La Plaza, the lively courtyard surrounded by many of the property's restaurants on three sides and the ancient Roman bridge on the fourth. One can't help wonder: maybe if the Roman Empire played nicer with others, there'd be more than a remnant of their highway at the centre of Puente Romano Beach Resort. May its reign in Marbella last longer than the Romans' did.