Restaurant on Ice: Indulging in Fine Cuisine on Winnipeg's Frozen Rivers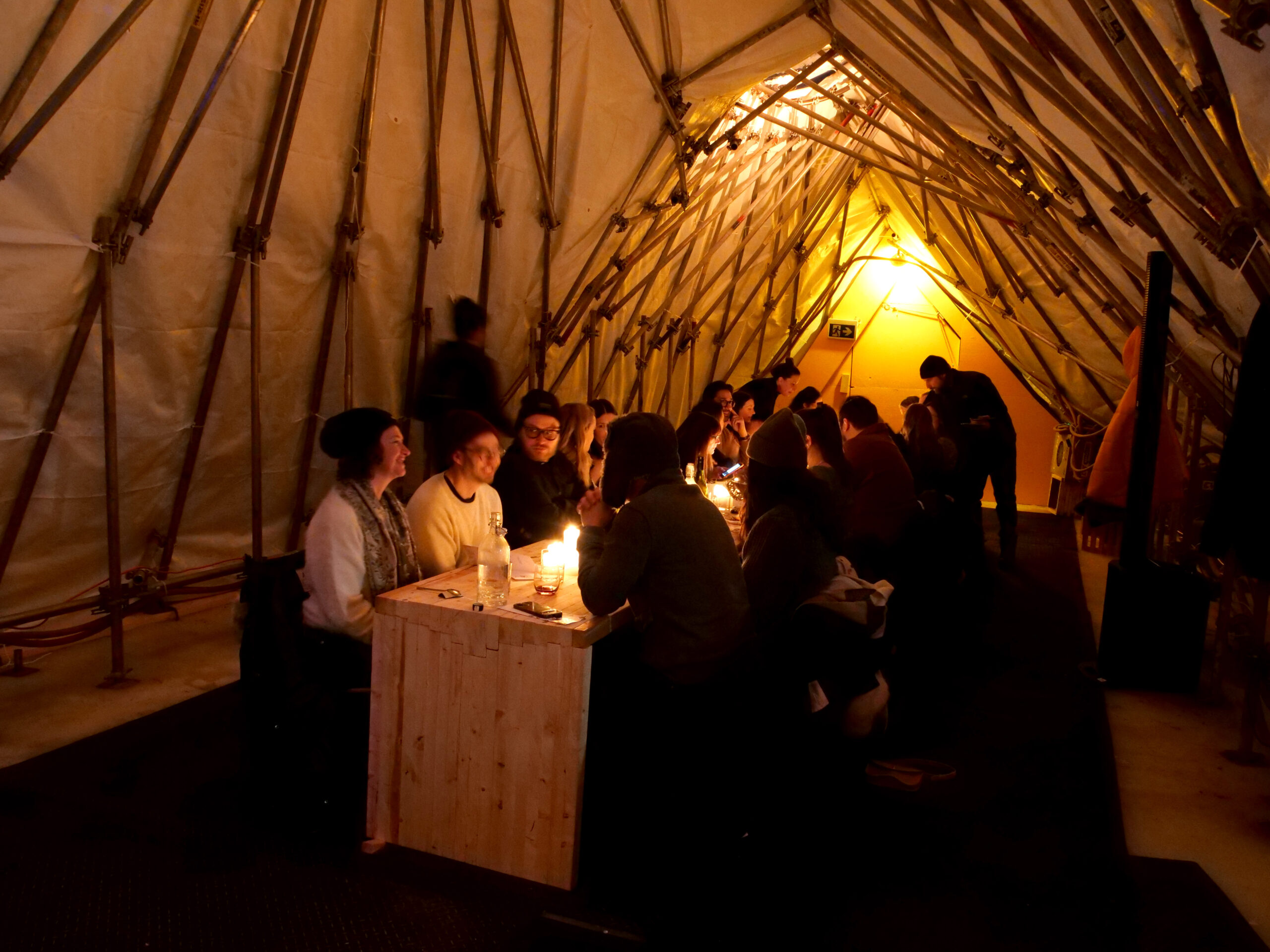 Imagine indulging in fine cuisine on Winnipeg's frozen rivers. At RAW:almond, a winter-inspired pop-up restaurant event, you literally dine on ice. Chefs from Canada and the U.S. come together to create unique dishes over three weeks in winter.
The epicurean magic takes place where the Red and Assiniboine rivers converge, known as the Forks. The Forks has been an important meeting place and a traditional gathering spot for centuries, and the rivers played a pivotal role in Winnipeg's trade industry. It's a fitting location to host RAW:almond.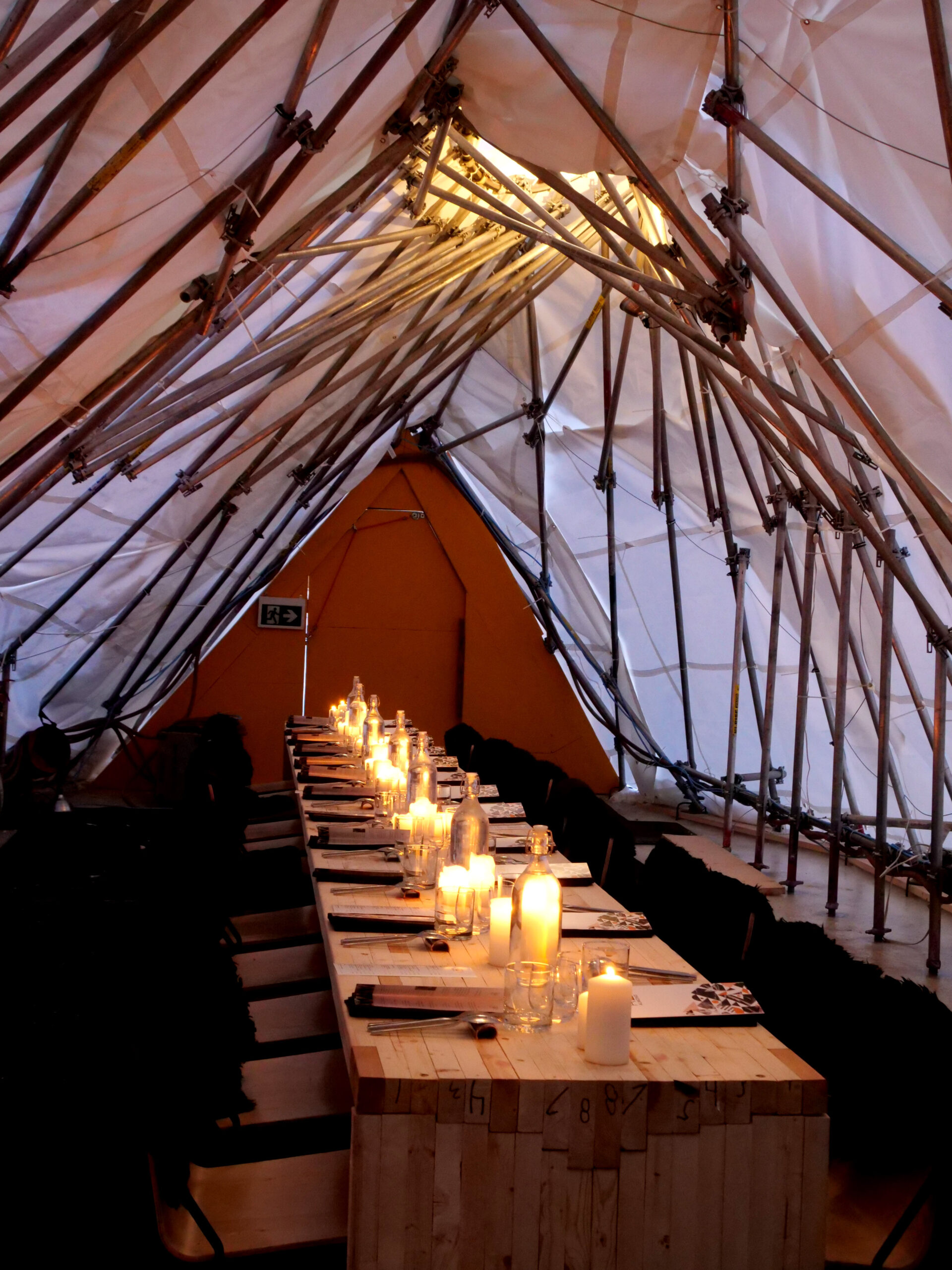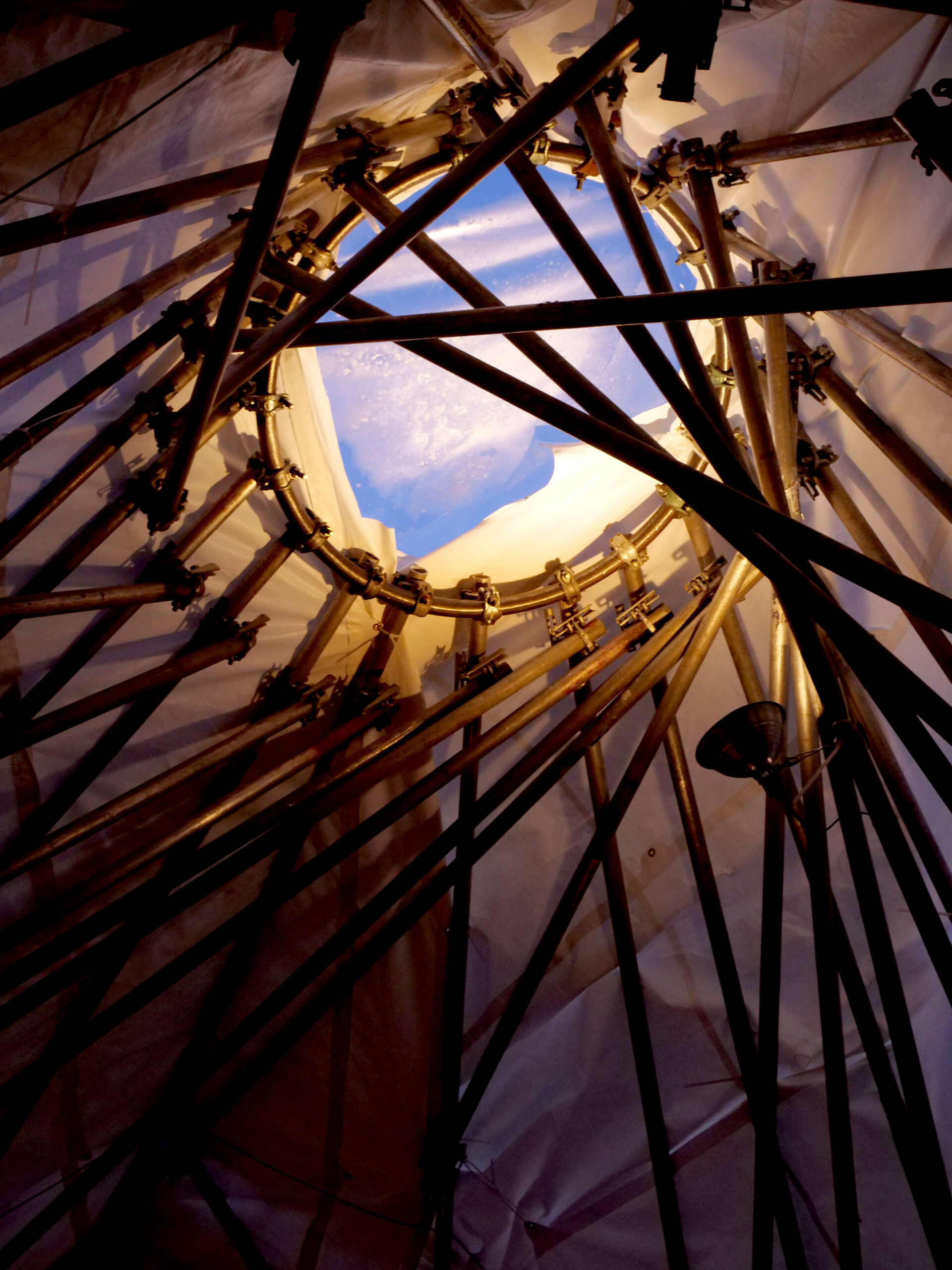 Walking along the frozen rivers leads you to a large tent. Building a functional restaurant on ice, complete with a full kitchen for chefs to prepare each dish, is no easy feat. Co-founders Mandel Hitzer, chef at Winnipeg's Deer + Almond, and Joe Kalturnyk, founding director of RAW: Gallery of Architecture and Design, worked tirelessly to design a candle-lit space that reflects the natural surroundings while creating a cozy vibe.
As a communal dining experience, RAW:almond offers guests the opportunity to mingle while savouring gourmet dishes on customized plates made specially for the occasion. Chef Joël Watanabe, of Vancouver's Michelin-starred Kissa Tanto, serves up a scrumptious canolo with preserved strawberry mascarpone cream, dark chocolate, matcha, and fermented blueberries. And chefs Graham Peltier and Max Frank of Winnipeg's Sous Sol prepare bison tartare with Saskatoon berries and arctic char with potato-skin mousse.
Peltier was enthused to be a part of RAW:almond, which returned after a three-year hiatus. "After years of working in the industry, taking inspiration from restaurants and chefs, this was a great opportunity to showcase the knowledge and information I've worked hard to attain," he says. "I'm putting it on a plate that can be enjoyed by others with the unique experience of a temporary restaurant on the river of my home city."