Montreal's 2030 Design Initiative Brings Us Closer to the Future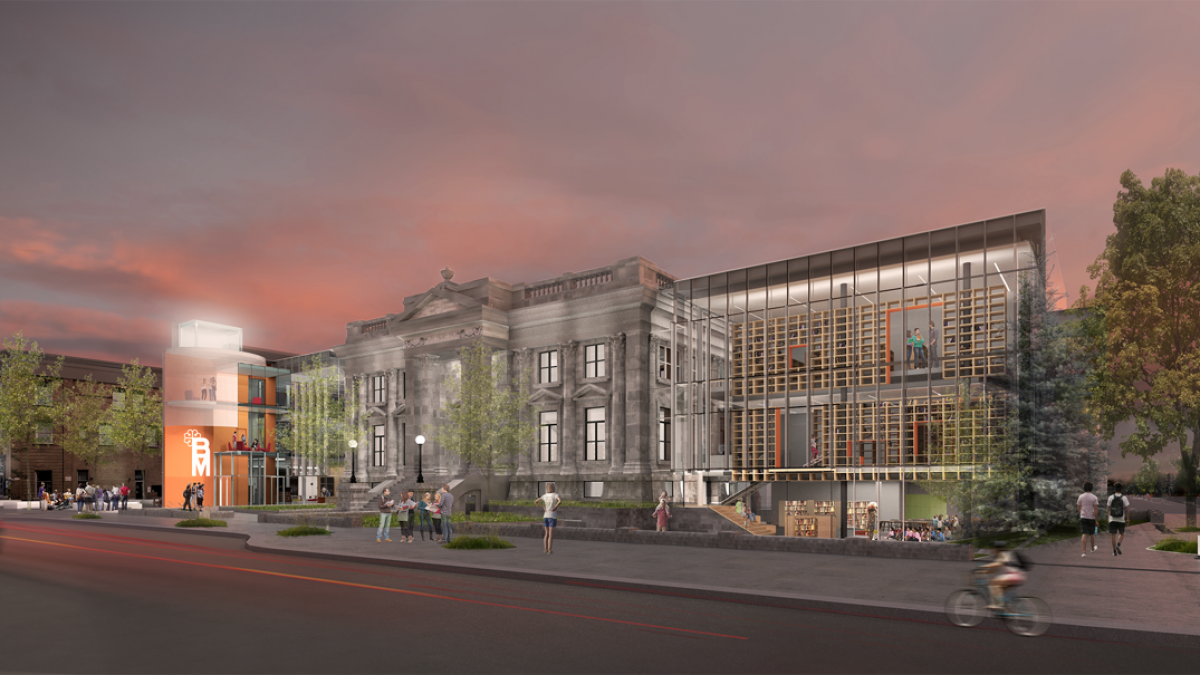 The City of Montreal has announced an initiative to raise the bar for the design of new projects within its jurisdiction by 2030, a measure that will include sustainability and design excellence as a requirement to be integrated in all municipal schemes.
The 2030 Agenda for Quality and Exemplarity in Design and Architecture is an initiative of Mayor Valérie Plante. Its goal is to include principles such as sustainability, innovation, and accessibility in all new municipal by-laws and regulations.
"Design is said to be successful when it is inclusive and when it meets the needs and aspirations of the communities and users for which it is destined. It is exemplified by services, objects, buildings, and urban planning that are well integrated, sustainable, adaptable, functional, and effective, as well as aesthetically pleasing, attractive, friendly and welcoming, interactive, engaging, and value-creating," according to the agenda, which is available on Montreal's Bureau du design website.
This new program elevates design to a matter of policy, but it has long been central to Montreal's identity. For public projects, which are markers of the culture that finances and builds them, the city has a strong track record of supporting local talent, which has led to outcomes that bolster the health and beauty of the municipality.
To prove it, look no further than the city's collection of exceptional libraries. Nearly every neighbourhood has a high-quality library, almost all of which are designed by local firms.
One of the best-known and largest is the Bibliothèque et Archives nationales du Québec (BAnQ) – which is Quebec's official record of library and documentary information. It was completed in 2005 by a consortium led by Patkau Architects, with Croft-Pelletier, Gilles Guité, and Menkès Shooner Dagenais. Before settling on an architect, there was an international competition for the library, which drew in submissions from notable figures such as Zaha Hadid and Christian de Portzamparc.
There are other contemporary examples, including the Marc-Favreau Public Library in Rosemont by the late Canadian architect Dan Hanganu, and historical renovations, such as the Westmount Public Library, which boasts a lush greenhouse annex.
There are plans for two new libraries to be built within historical structures in the city. The BAnQ Saint-Sulpice, located only a few blocks away from the flagship library, will be the subject of an architecture competition to convert the beaux arts building into a library and community centre. In the east end of the city, local firms Dan Hanganu architectes and EVOQ have been selected to revamp a building that used to be a city hall and will be converted into the Bibliothèque Maisonneuve.
Some of the principles of the agenda, such as densifying central neighbourhoods and creating more walkable streets, are expected to be included in another upcoming policy project, the Québec Architecture Strategy. This provincial bill has similar ambitions and is expected to contain provisions that will acknowledge Montreal's specific urban conditions.
Similar programs already exist in other cities, such as New York's Design and Construction Excellence program, or Toronto's Design Guidelines, which break down the city's criteria by building type.
Montreal's plan is a bit different, though, in that it will not only apply design criteria to new projects but require design and sustainability considerations to be included in future policies laid out by every city agency. "[The Agenda] will manifest itself in the cross-cutting integration of objectives and measures in all of the city's plans and policies, including those yet to come," said the City.
The plan includes examples of other types of projects that the city wants to encourage: such as a new wayfinding system that was designed to give clearer directions to pedestrians navigating sidewalk closures and a summer pavilion for hosting plays and musical performances.
The City's willingness to consider a holistic approach to design that includes graphics, industrial design, street furniture, architecture, and urbanism is a positive sign of things to come. Hopefully, this experiment will also make clear the connection between good design and sustainability. In the coming years, we will see if other major cities in North America will follow Montreal's lead.
________
Never miss a story. Sign up for NUVO's weekly newsletter here.