Spending Time in Tel Aviv and Jaffa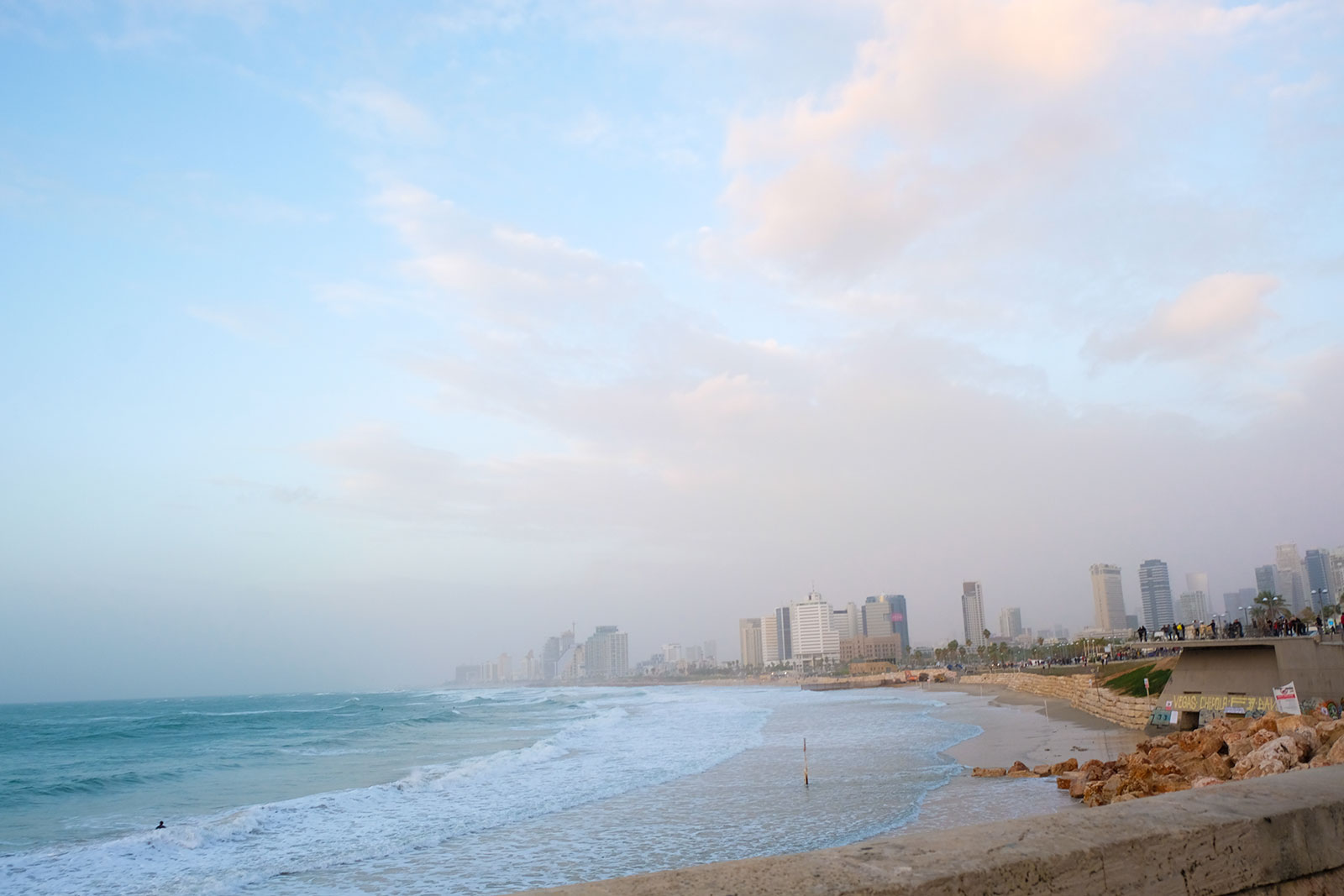 When Israeli-British illusionist and magician Uri Geller, best known for his spoon-bending tricks, was working on launching his museum in Jaffa (an ancient port near Tel Aviv), he discovered the remains of a 19th-century soap factory hidden beneath the construction site.
Such is the nature of Israel. On the one hand, it is an ancient country with tremendous historical and religious significance for many cultures; on the other, it is a land of high-tech innovation, modern cuisine, avant-garde art and fashion, and a bustling nightlife scene.
Tel Aviv, with its sun-soaked beaches, and Jaffa, with its old, narrow, stone-paved streets, hidden courtyards, and artisans, are perhaps the coolest cities in Israel. Artists and professionals alike are magnetically drawn to them despite their expense.
To get a sense of Tel Aviv's vibe, imagine Brooklyn's Williamsburg combined with Paris, with a Middle Eastern twist. There's 1930s Bauhaus architecture, elaborate graffiti, and art everywhere. Exploring neighbourhoods like Neve Tzedek, Tel Aviv's oldest, is a chance to see historic homes— many turned into museums, galleries, and shops. Dizengoff Street is one of the city's most iconic, often compared to the Champs-Élysées in Paris. Loud and crowded, the bustling Carmel open-air market is the spot to pick up unusual flavours of halva (like passion-fruit), sample some pomegranate juice, and look through the rows of delightful clothing. Nearby, there's a biweekly arts and crafts fair on Nachlat Binyamin.
The city is full of upscale restaurants such as Manta Ray, which overlooks the water, but also offers popular street foods like sabich, a pita stuffed with fried eggplant, hardboiled eggs, Israeli salad, tahini, and falafel. For breakfast, nothing can beat a shakshuka—poached eggs in a sauce of stewed tomatoes, red peppers, onions, garlic, and spices—especially at Shakshukia, where it's a specialty.
The best way to get around Tel Aviv is by foot, bicycle, or one of the electric scooters that frequently whizz by. For newcomers to the electric scooter world, the best path to take is along the beach and straight to Jaffa.
In Jaffa, wander along the alleys filled with galleries, shops, and studios, and practise bargaining at the Jaffa Flea Market. Or visit the Wishing Bridge, which features a stone mosaic of the twelve zodiac signs. Tradition has it that making a wish while grasping the plaque corresponding to one's sign guarantees the wish will come true.
At night, check out the Cuckoo's Nest. Housed in a dormer antiques shop, it is a bar that doubles as a gallery where guests can discover (and buy) work by up-and-coming artists.
Back in Tel Aviv, Bell Boy is a deeply eccentric 1920s-style speakeasy with another bar hidden within. The drinks are a bit gaudy, but the setting is worth a stop.  Not trying quite as hard to stand out, but serving solid drinks, is the Bushwick bar inside the Fabric Hotel.
Located just steps from Carmel Market and walking distance from the beach, the Fabric Hotel is also great spot to stay. The rooms are comfortable and relatively spacious by Tel Aviv standards, everything is well thought out, and there's even a rooftop patio. Film fans- should spend a night at the Cinema Hotel. Formerly a Bauhaus-style movie theatre, its roots are celebrated throughout with displays of old posters and vintage cameras. There is a filmic quality to the whole area, but one that resembles pastiche or collage. Antiquity and modernity cohabitate the rolling stone alleys and pulsing clubs, all on the edge of the eternal Mediterranean.
________
Never miss a story. Sign up for NUVO's weekly newsletter here.