Michael Kors Unveils a Stunning New Store Concept in Vancouver
Sophistication and indulgence.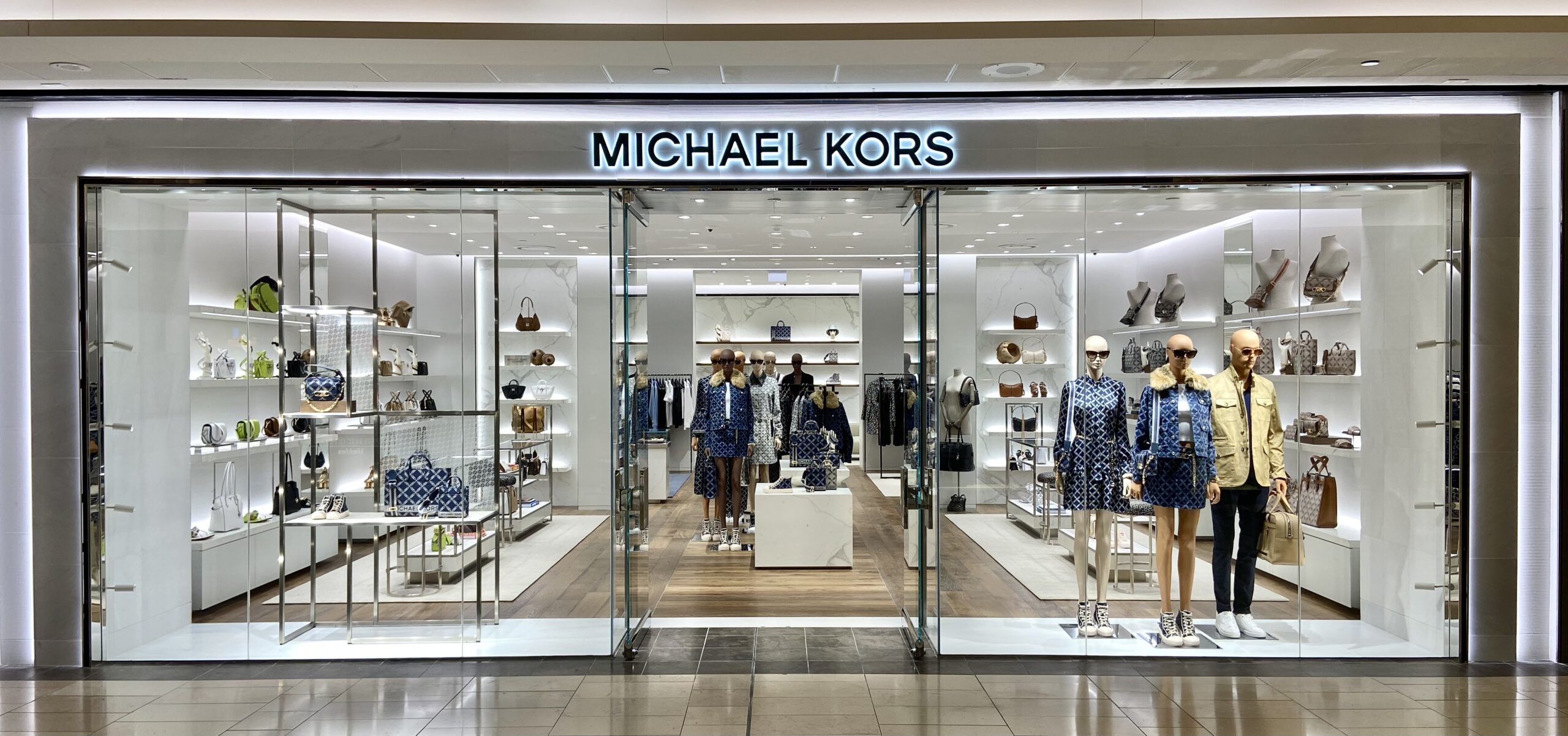 Experience the next level of retail with the latest Michael Kors venture. The new Vancouver location of the Michael Kors Lifestyle boutique does not disappoint aesthetically. Like your dream walk-in closet, the store feels bright and airy but surprisingly intimate. Merchandise is meticulously displayed but not cluttered or overwhelming. Everything is right where you can see it.
"Vancouver is truly a centre for luxury in Canada," Debra Margles, president of Michael Kors, says. "It is a hub for consumers across many different cultures, and as a global brand we felt that this new concept would resonate across those diverse demographics." The spacious 2,500-square-foot store in the Pacific Centre mall stands out from its surroundings. Its well-illuminated displays and expansive windows offer a clear and inviting glimpse into the world of Michael Kors. The new store has an array of Michael Kors apparel and accessories, including handbags, ready-to-wear clothing, small leather goods, watches, eyewear, and fragrances. The store also features an extensive selection of apparel and leather goods from the Michael Kors men's line—a first for Michael Kors retail in Canada—plus for a limited time, pieces from the spring/summer 2023 runway collection will be on display.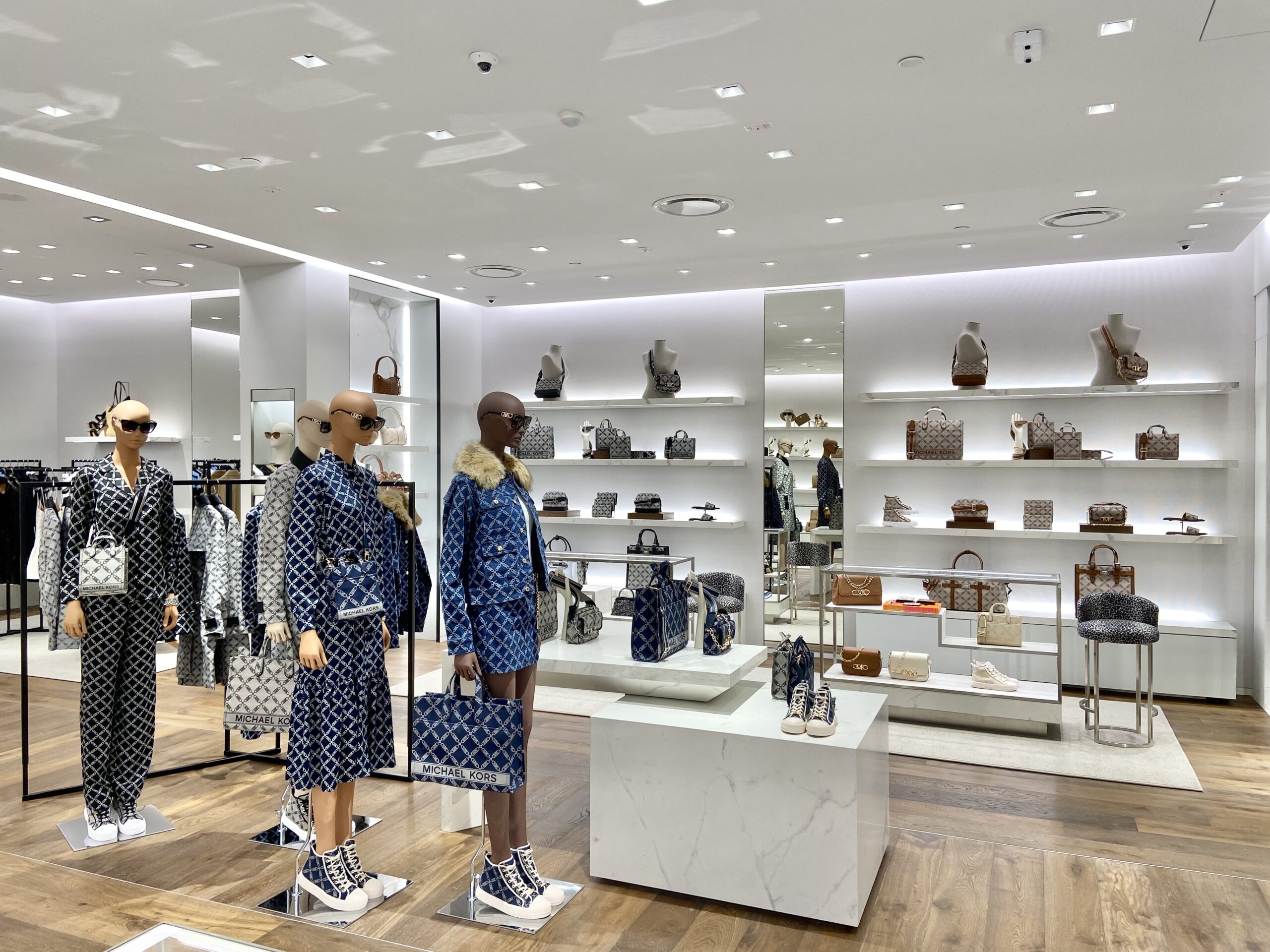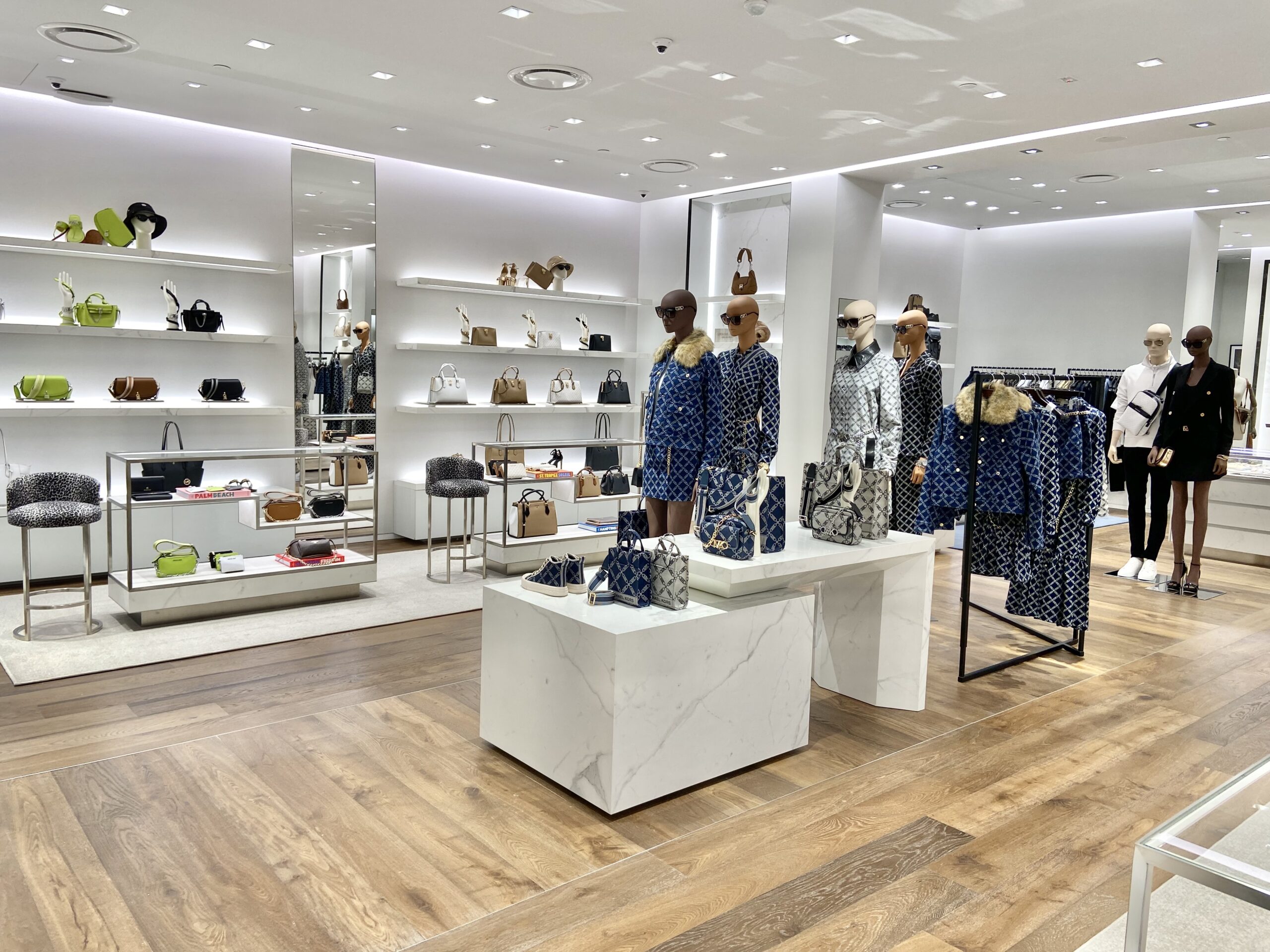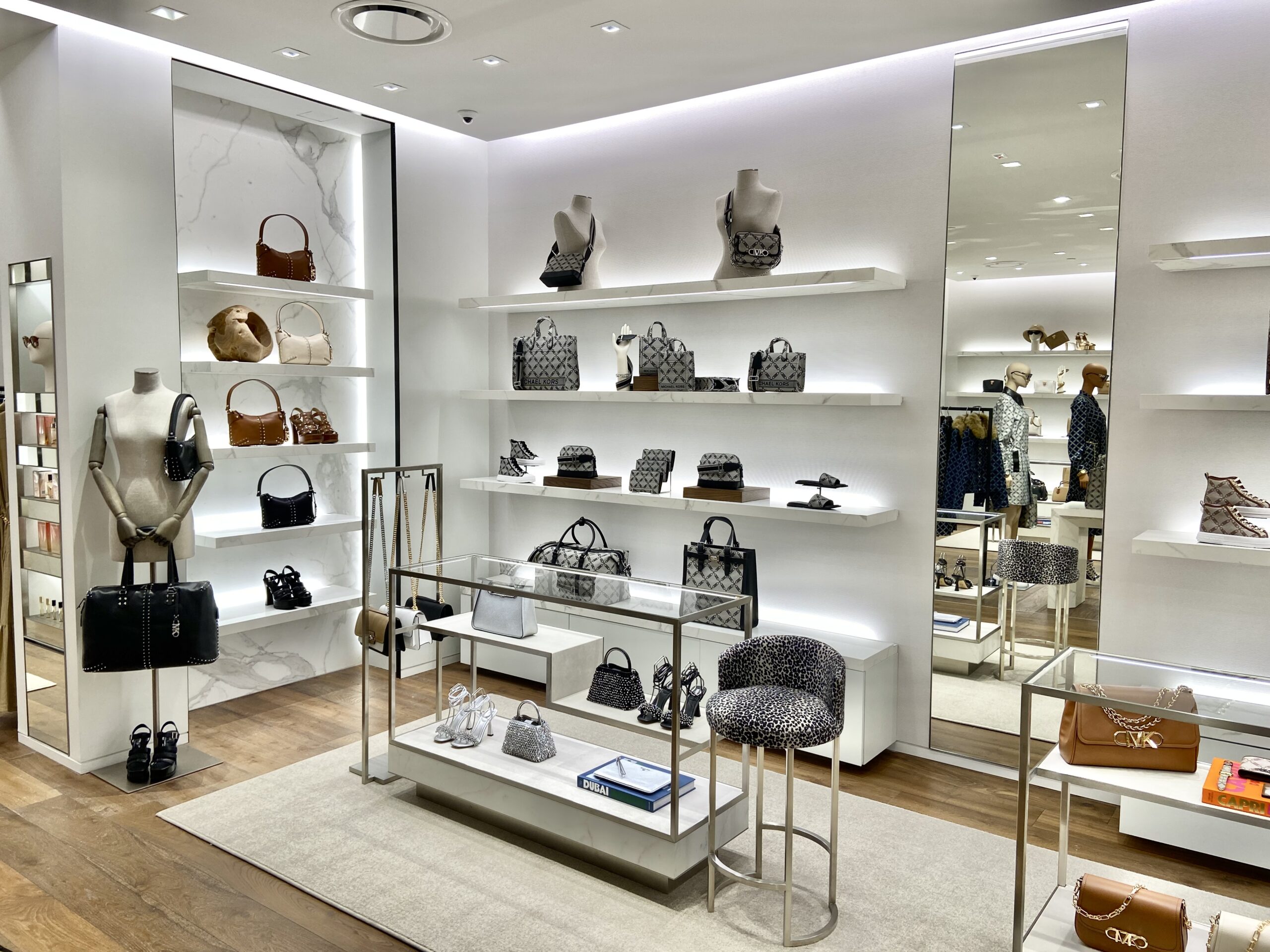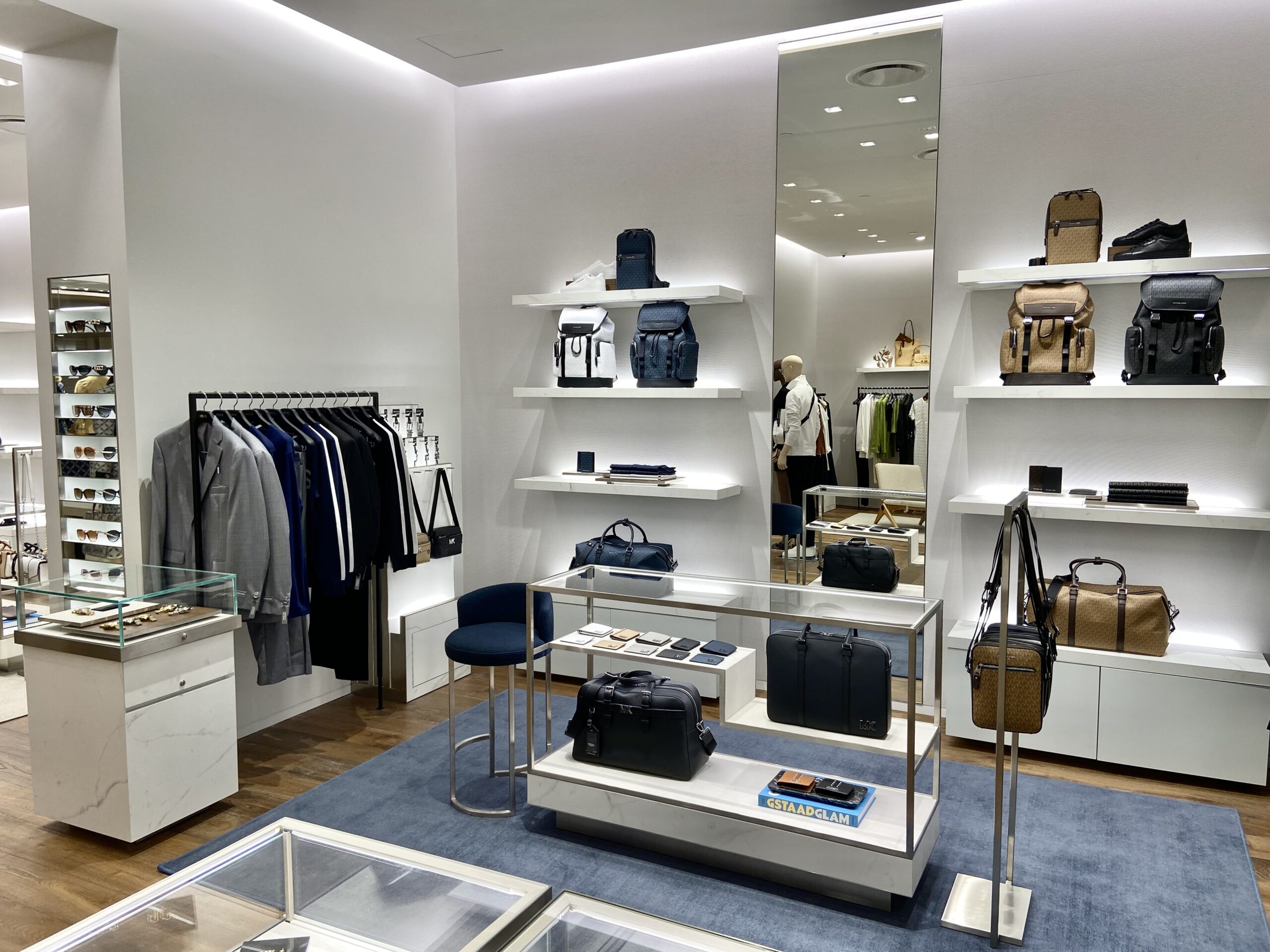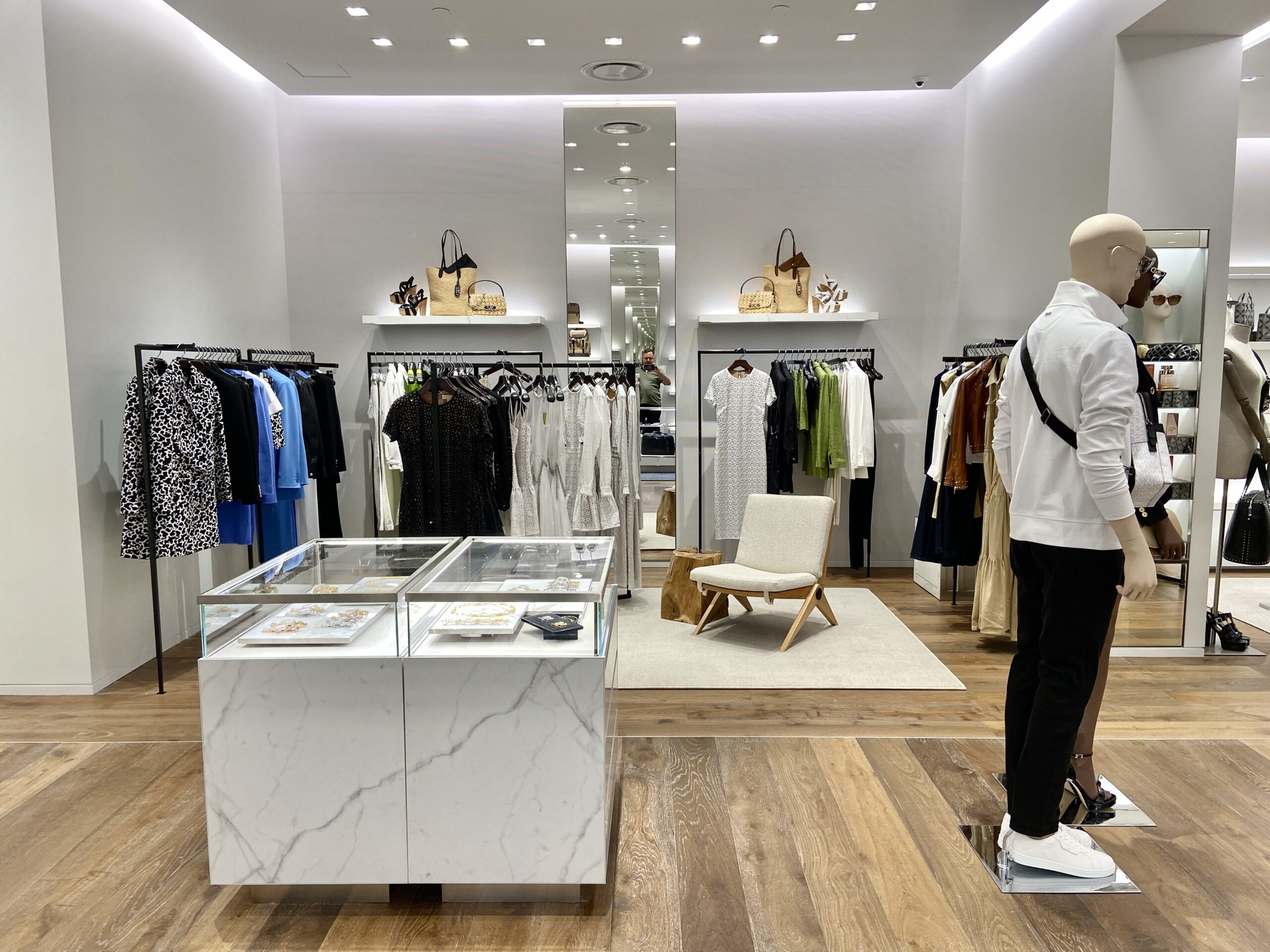 Visitors to the new boutique will be able get a feel for the brand's "jet set sensibility" as soon as they set foot in the store. Michaels Kors signature monogram totes and duffle bags ideal for travel are displayed throughout the store alongside stylishly clothed mannequins to inspire your next airport look. The new Jacquard collection, a chic rendition of the MK monogram, can also be found at this location. Michael Kors encourages visitors to take advantage of the store's personal styling services to help explore the intricacies of each product line.
A meticulous attention to detail is evident in the design of the interior: hand-trowelled plaster finishes, with materials such as warm oak wood flooring, glossy black-and-white marble, and brushed nickel fixtures. "What makes this store unique is the focus on simplicity yet sophistication in the small details," Margles says. "You'll notice the store has a warm feeling to it with a welcoming flow throughout." A sophisticated palette of warm whites and soft beiges is enhanced with textured accents, subtle animal prints, and tactile fabrics conveying the brand's opulent take on quiet luxury.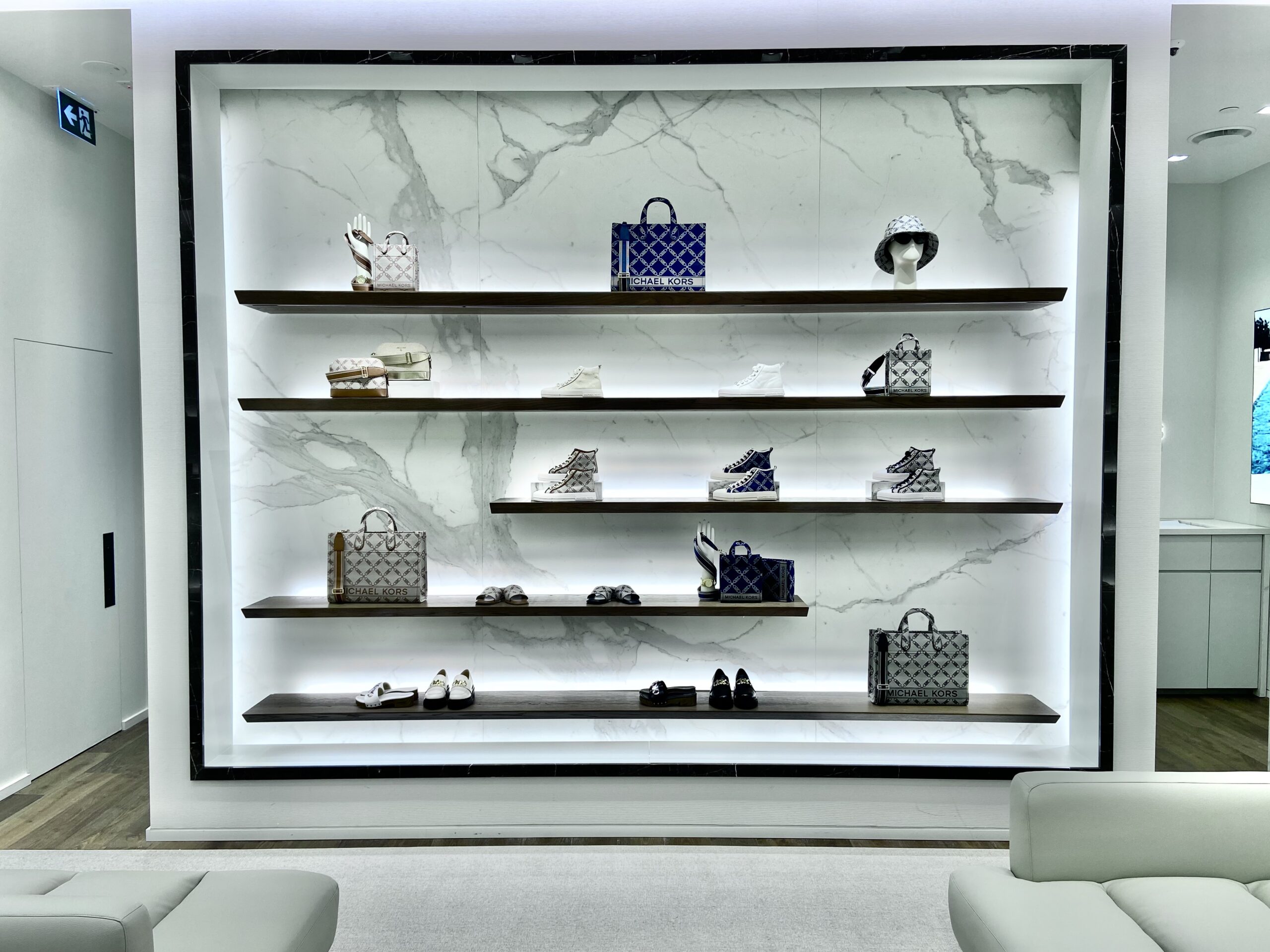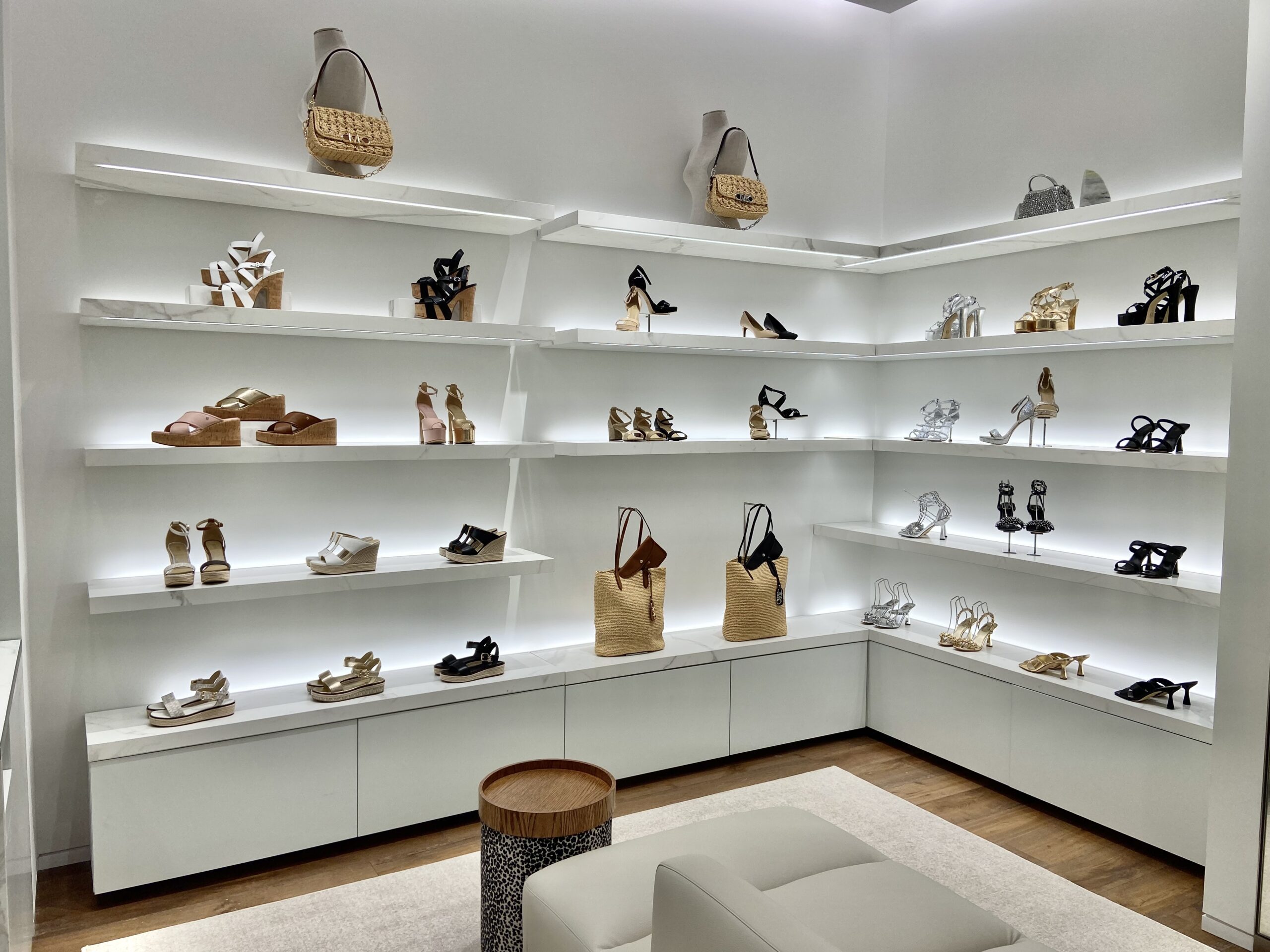 To complete the experience, the store includes a shoe salon you'll want to add to your closet vision board. This section showcases the season's footwear displayed on floor-to-ceiling wall shelves. Two large couches sit in the centre of the plush space. Carpeted and cozy, the salon is its own vibe apart from the rest of the store.