All About Interiors: Pop Art Meets Cottagecore for Reigo & Bauer's Muskoka Cottage
A 200-year-old home gets a contemporary treatment.
Pop art is more often associated with urbanscapes and Brooklyn lofts with exposed-brick walls than lake life. But when design studio Reigo & Bauer was tasked with reimagining a 200-year-old waterfront cottage in Muskoka to accommodate the clients' beloved pop art collection, it delivered a home that balances the two.
Two hours north of Toronto, the historic home was originally the innkeeper's lodge in a large lakeside resort that had been dismantled over the years. The building itself had been added to and updated to become a sprawling six-bedroom, 6,700-square-foot summer retreat, still very much in the region's original rustic style.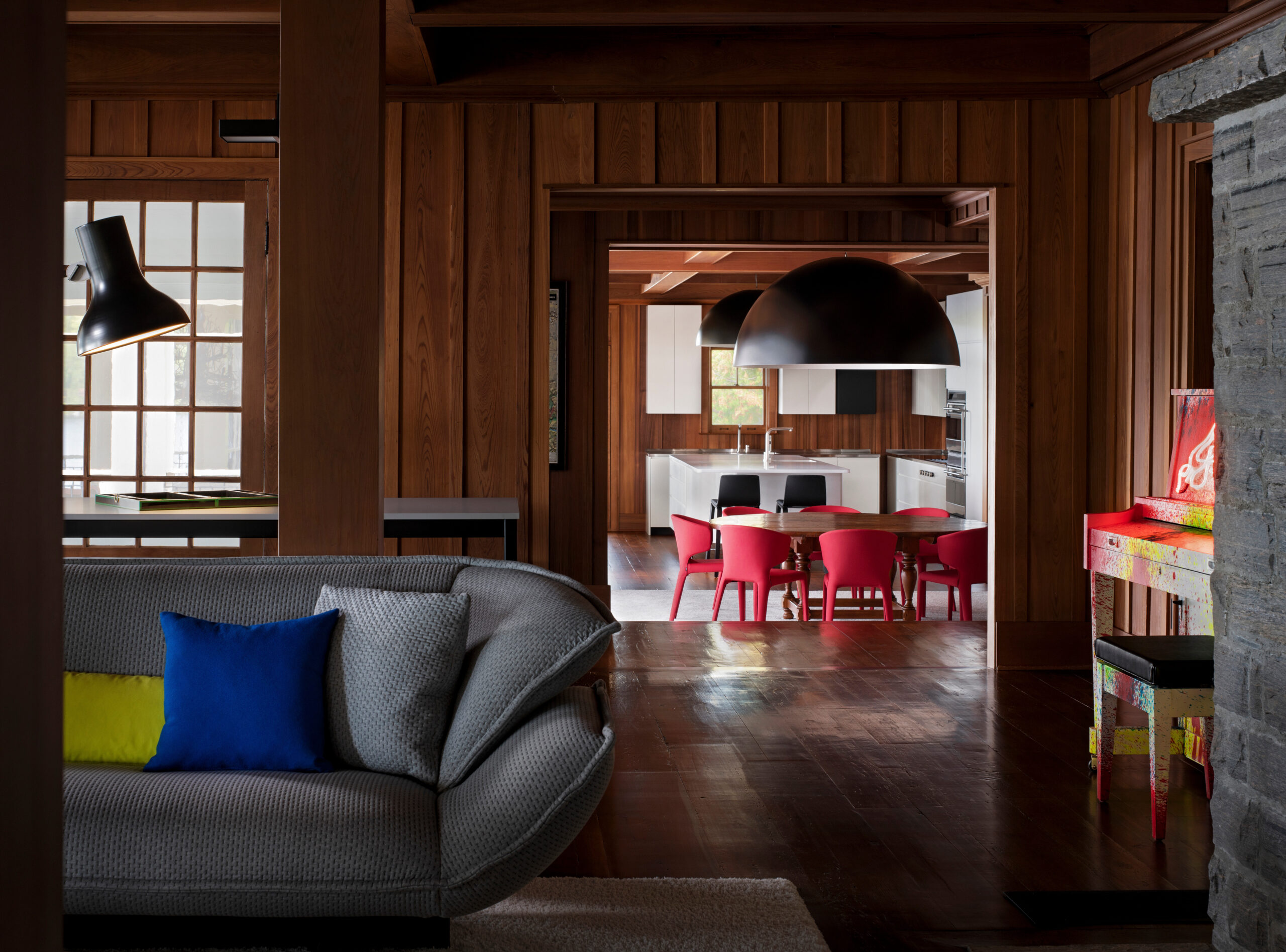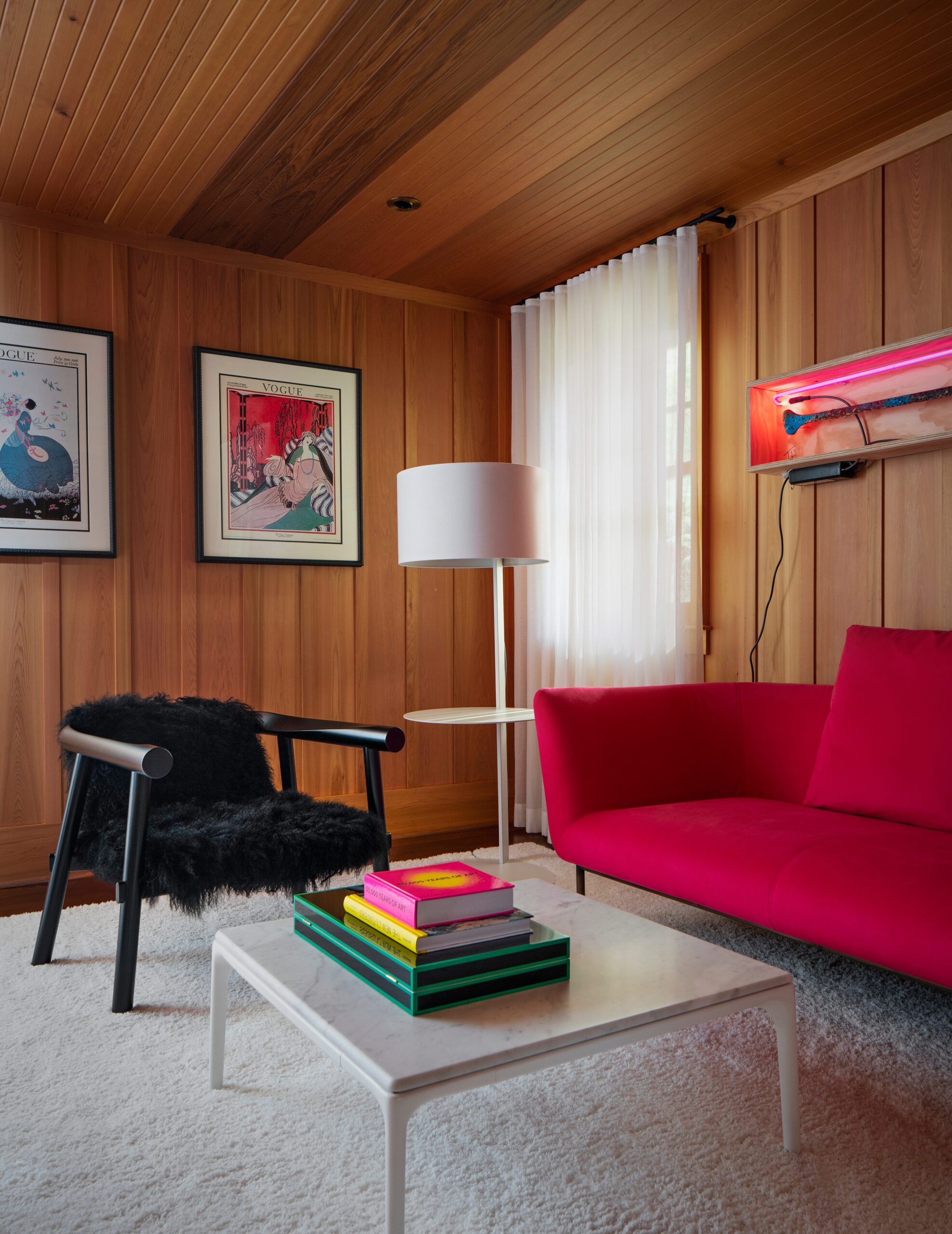 When Merike and Stephen Bauer of Reigo & Bauer were brought on, their mission was not to change that original style but rather to blend the cozy wood-clad interiors with contemporary elements more in line with the clients' tastes.

One of the most important considerations was creating a space to complement and showcase the clients' impressive pop art collection. To do this, Reigo & Bauer relied on the studio's signature style of soft minimalism, using clean lines and limiting visual clutter while playing with colour and texture. They kept the original western red cedar panels throughout the interior, the wood flooring, and the coffered ceilings, which preserved the historic cottage feel. New cabinetry was limited to black and white to avoid competing with the colourful statement furniture pieces and art.

In the entryway, board and batten was upgraded to a more functional built-in white storage unit, accompanied by a lapis-coloured bench. The entrance is illuminated by an oversized domed pendant light, so large that it has a cartoonish feel that is a fitting accent to the pop art theme. The same fixture, in different colours, can also be found in the dining room and kitchen, adding a sense of continuity to the expansive home.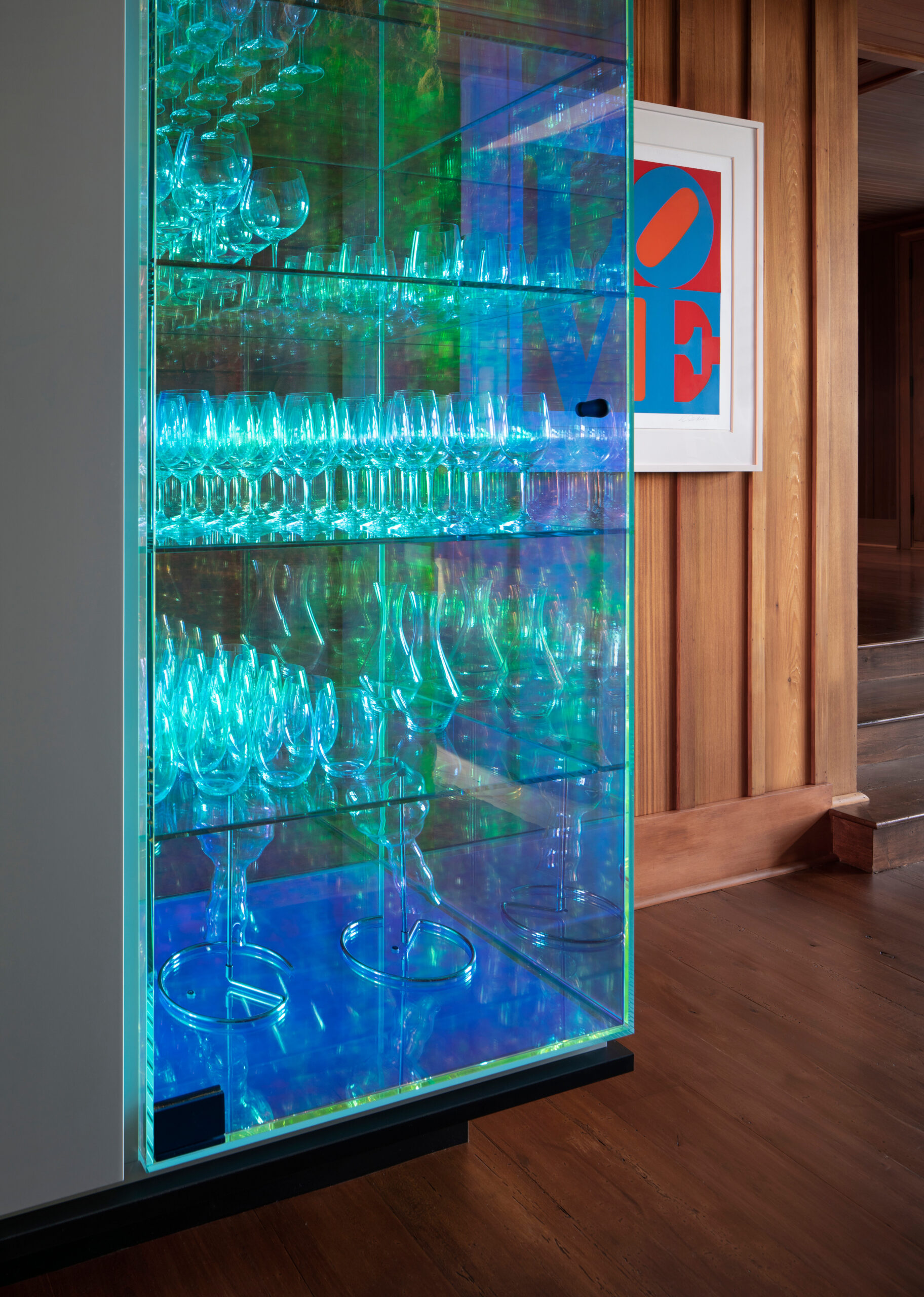 Reigo & Bauer used furniture that is as bold as the Warhols on the walls to bring a contemporary counterpoint to the wood panelling. It added bright colours selectively through the furniture, mainly in cherry red, like two beanbag chairs overlooking the lake in the master bedroom, and cerulean blue, like the Ligne Roset Togo ottoman in the living room. The pops of colour are balanced with more neutral options elsewhere: a simple round wooden dining table, a grey Beam sofa by Patricia Urquiola, and a clean updated kitchen in black and white.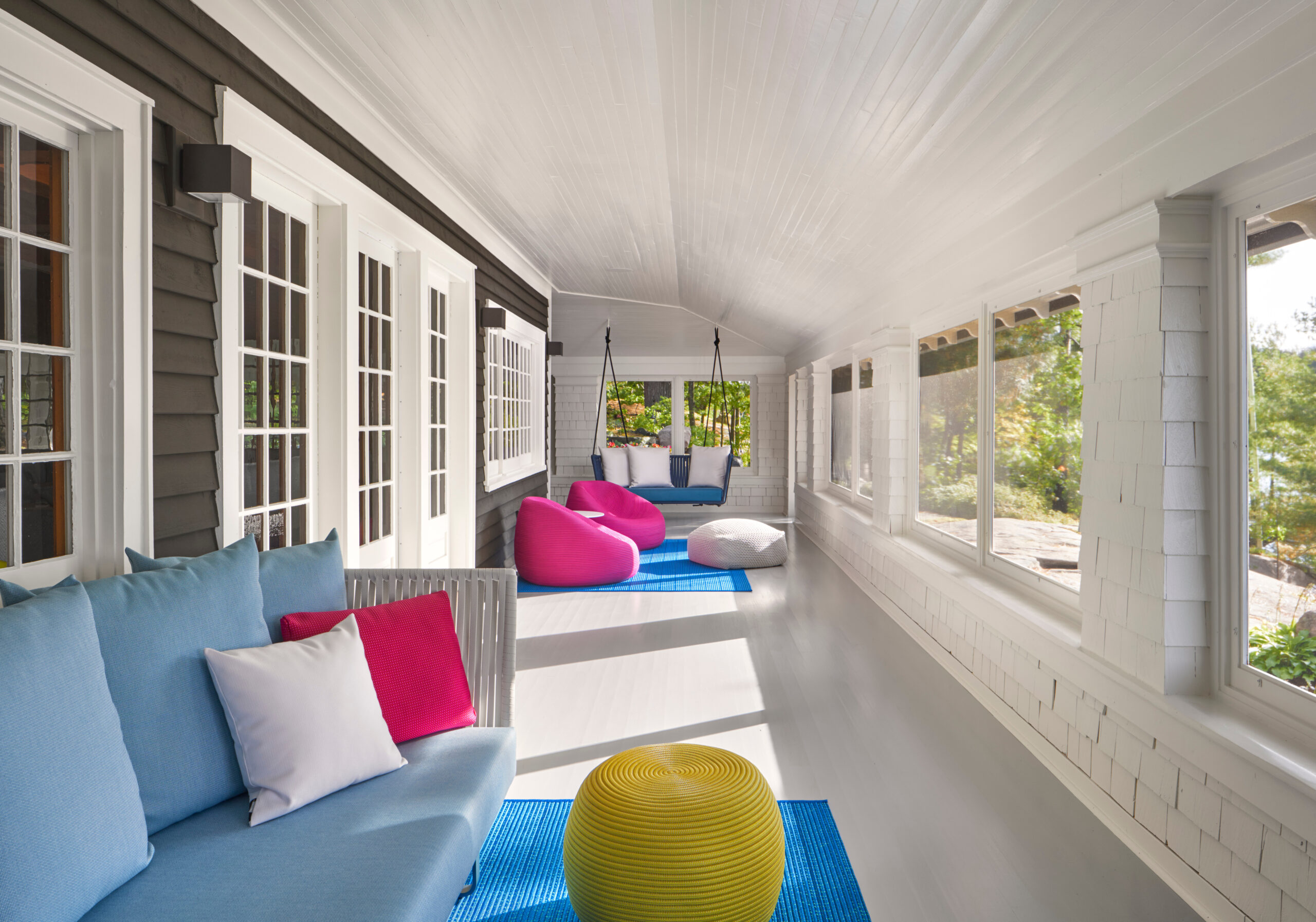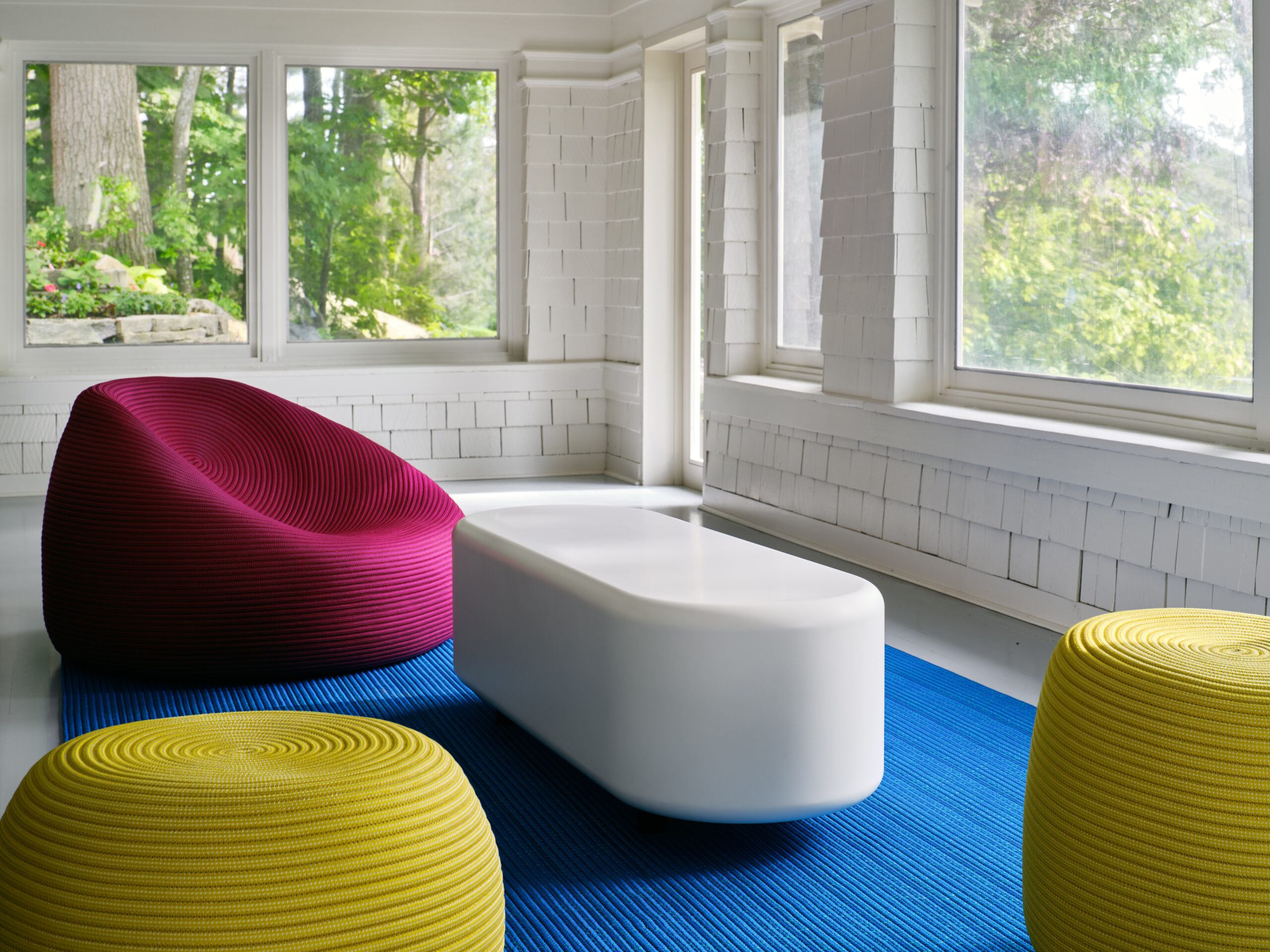 Muskoka Cottage is Reigo & Bauer's well-executed balancing act—old with new, neutral with colourful, serious with playful, country with city—proving the best things come to those who don't confine themselves to one box.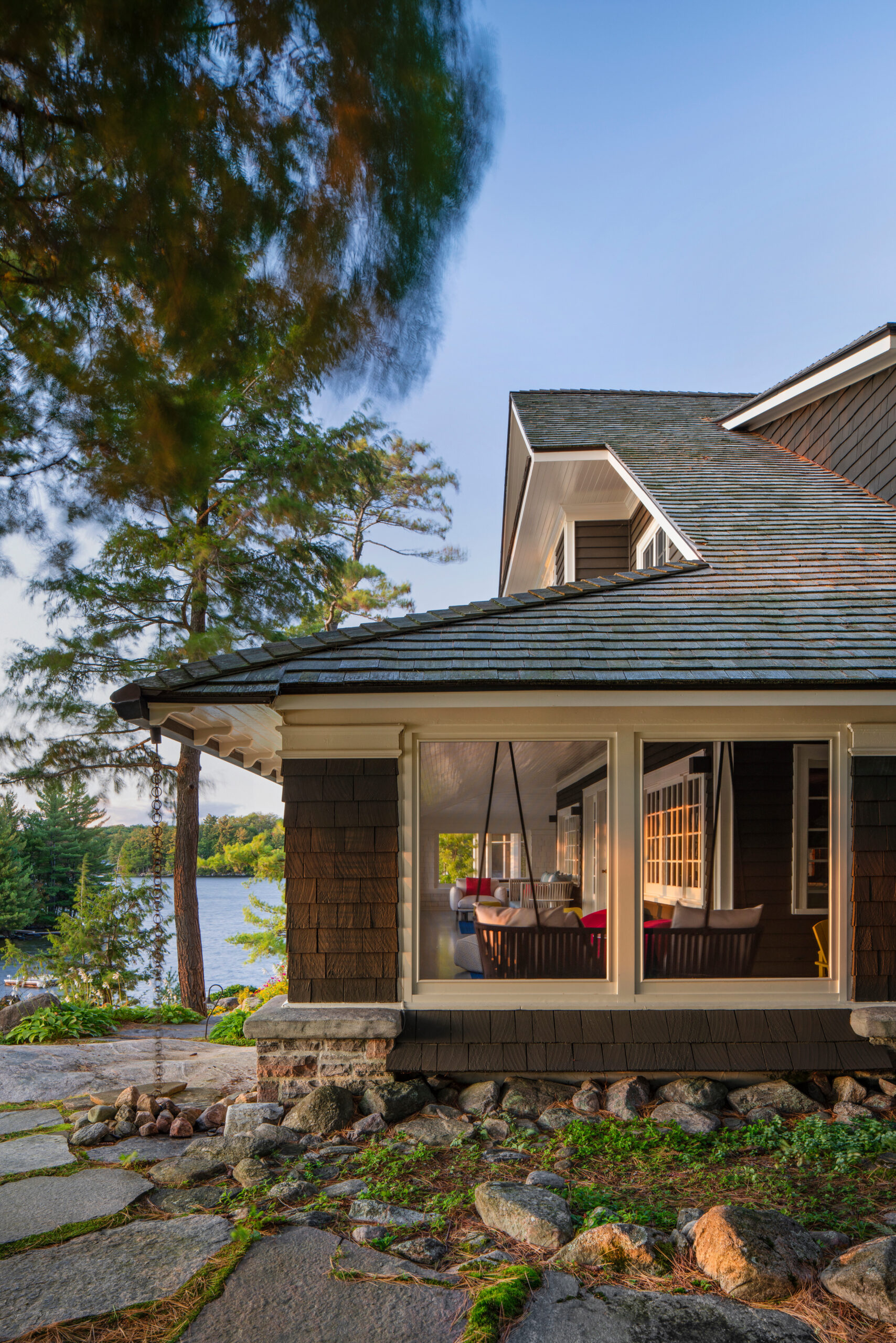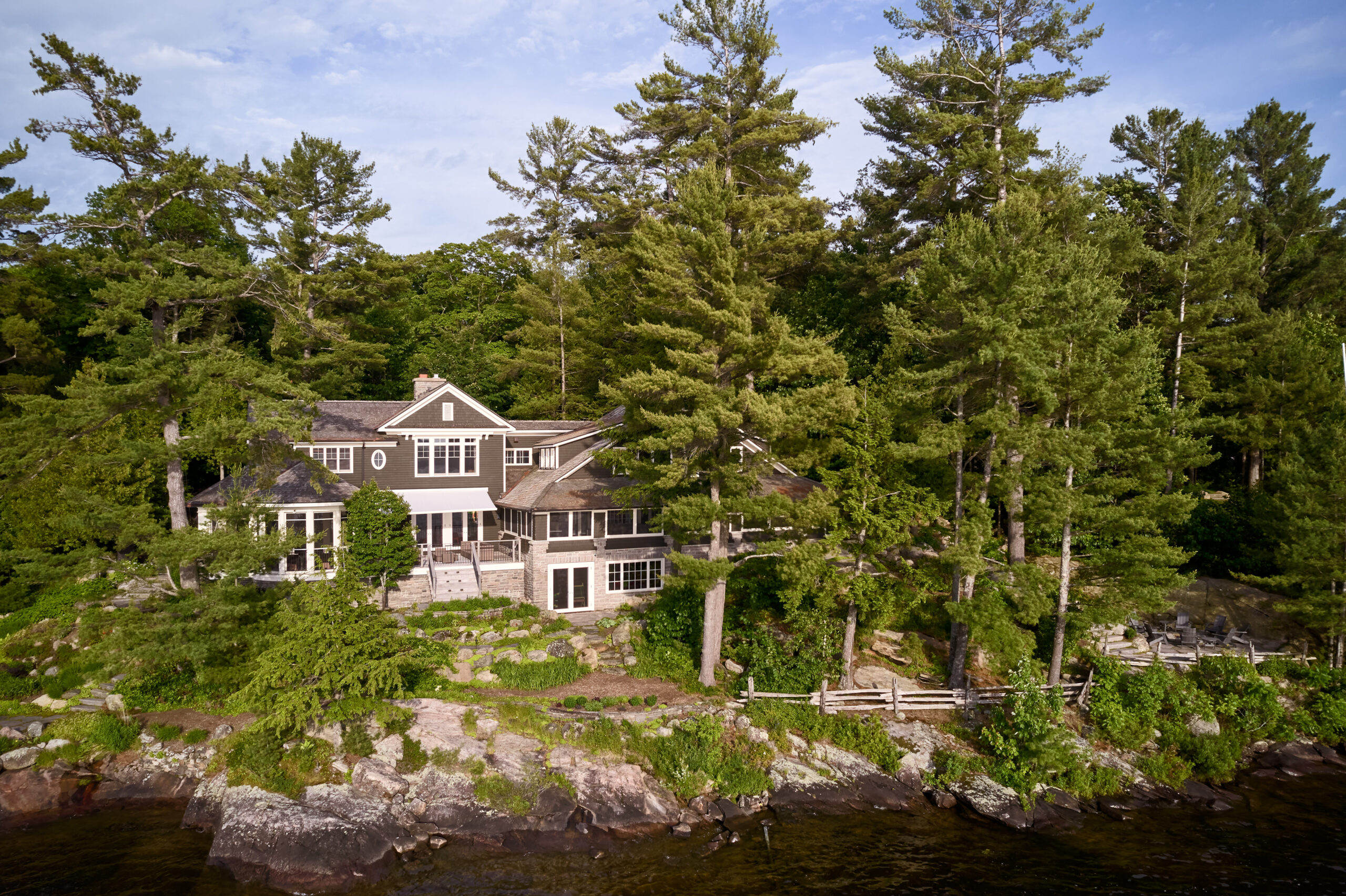 Photography by Doublespace Photography.