Manoir Hovey's Apiculture Experience Offers a Distillate of the Eastern Townships
Guided by a sommelier beekeeper.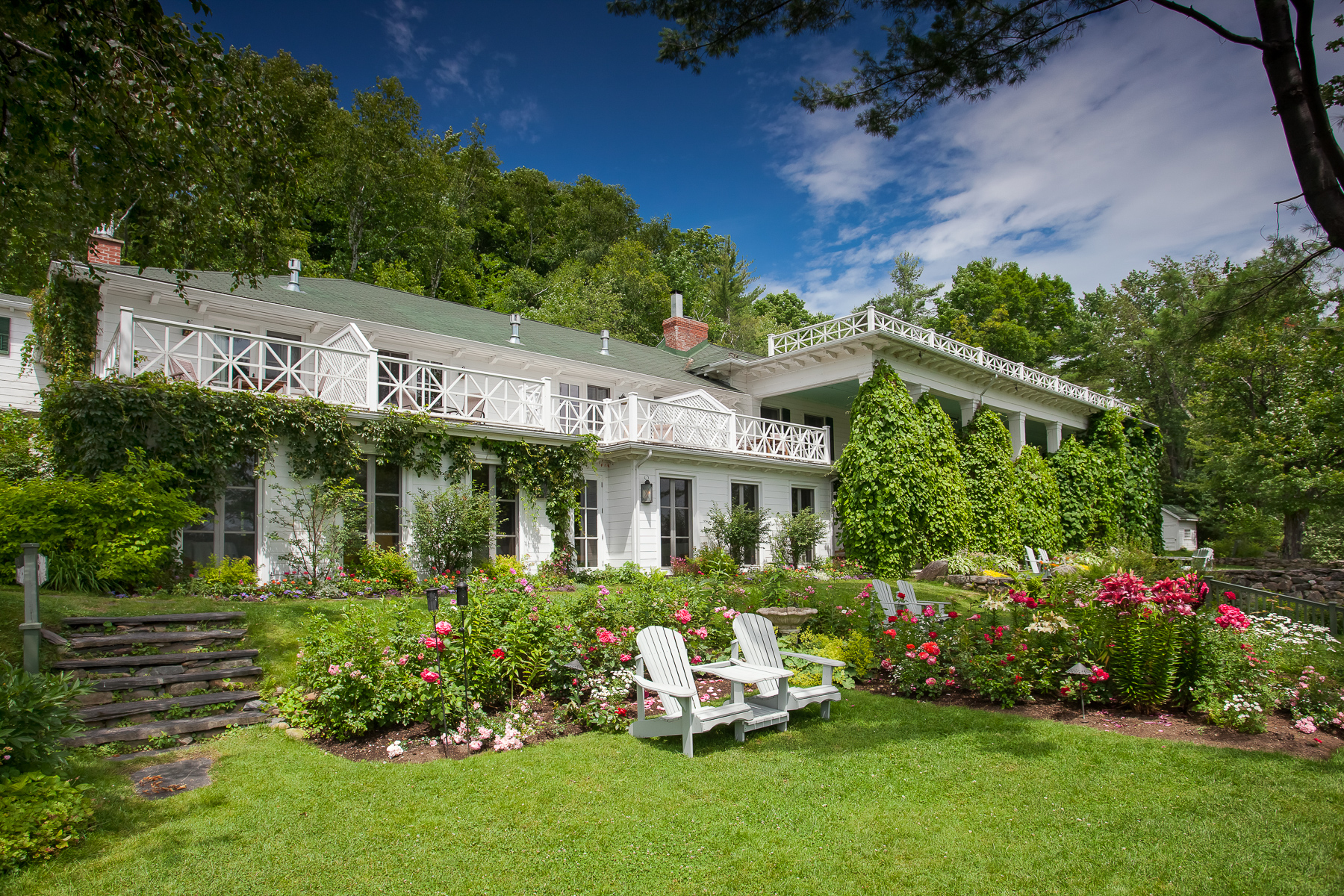 "There's nothing to fear—if you're calm, they're calm," Jérôme Dubois says after he smokes the opened apiary buzzing with bees. Pulling a slat out of the hive, he gently nudges the bees on a honeycomb away with an ungloved fingertip. Though the hive may seem busy, teeming with tens of thousands that buzz around his suit, he's showing how to make room for yourself among the bees, to poke at the comb and get a taste of fresh honey in the summer as the hives hum away.
It's all part of the intimacy with nature offered on a small, secluded slice of the 30 acres of Relais & Châteaux's Manoir Hovey a luxury hotel in Quebec's Eastern Townships. Guided by its head sommelier—and seasoned, passionate beekeeper—Jérôme Dubois, guests explore an apiary first-hand to learn about and interact with an integral insect actor of the local ecosystem.
This isn't your average agrotourism. Donning protective gear for 90 minutes of apiculture, guests are taken through the life cycle of a hive and its bees, from the birth of a colony's queen to the daily production of dozens of kilograms of wild honey. Most importantly, guests learn about bees' endangered state due to parasites, habitat loss, and humanity's own environmental impacts, as well as how much humans stand to benefit from these insects' continued existence.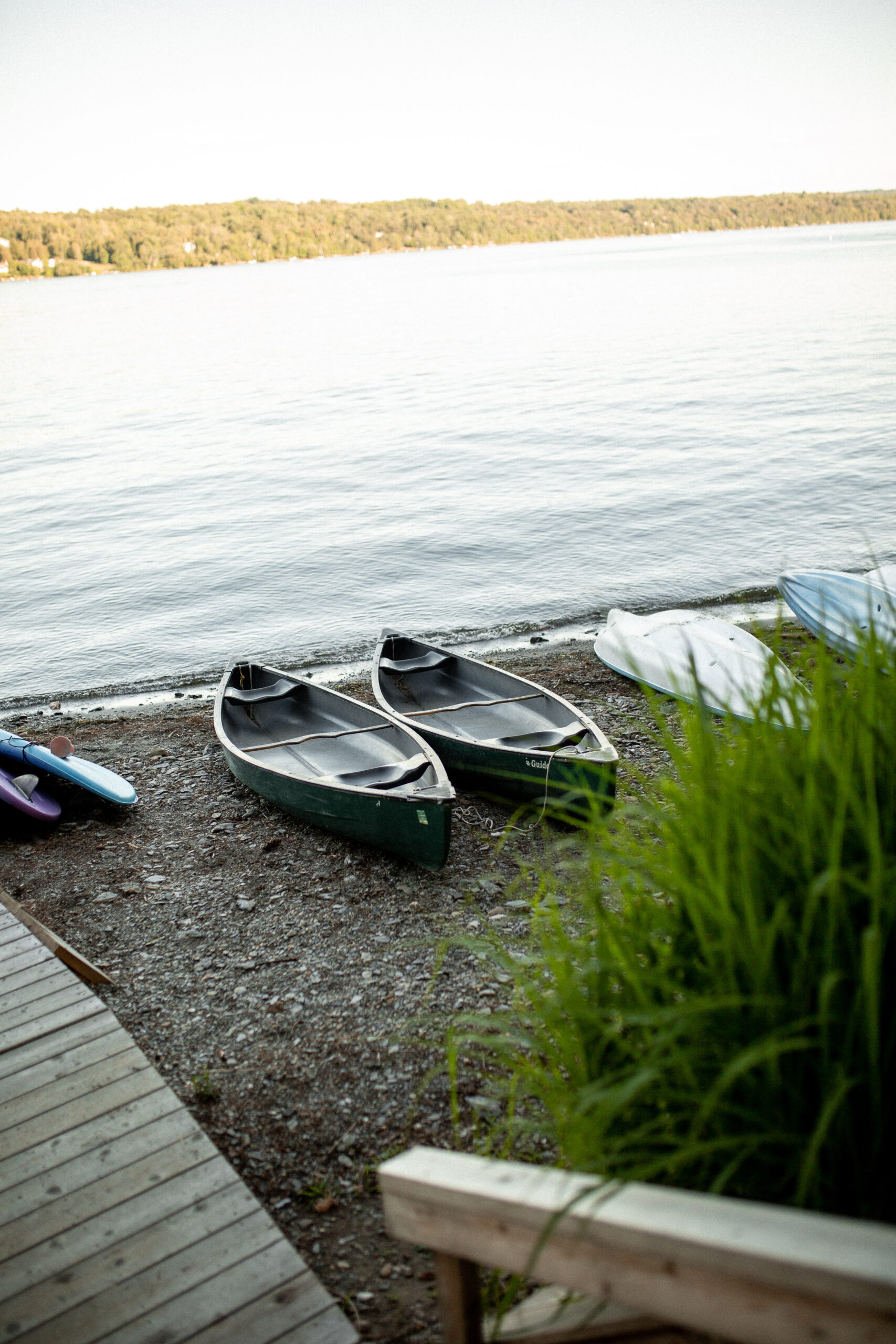 "The apiculture activity to me is a step in the right direction towards teaching people what impact we have on bees and the important roles they play in our planet's biodiversity," Dubois explains.
"My hope is that [visitors] will take what they learn home and pass it on to others. In doing so, we create a small chain of events that might eventually lead to a big change in our way of interacting with nature."
Learning about bees' precarity attaches a sense of preciousness to them as well, and an example of how profound one's proximity to nature can be. While a major part of this particular seasonal activity, that connection to nature can be found all over the century-old lakeside property, whether it's the land-to-table tasting menus of its chef Alexandre Vachon or a red squirrel that casually pays your table a visit as you take breakfast outside in the morning at this classy Quebec luxury hotel.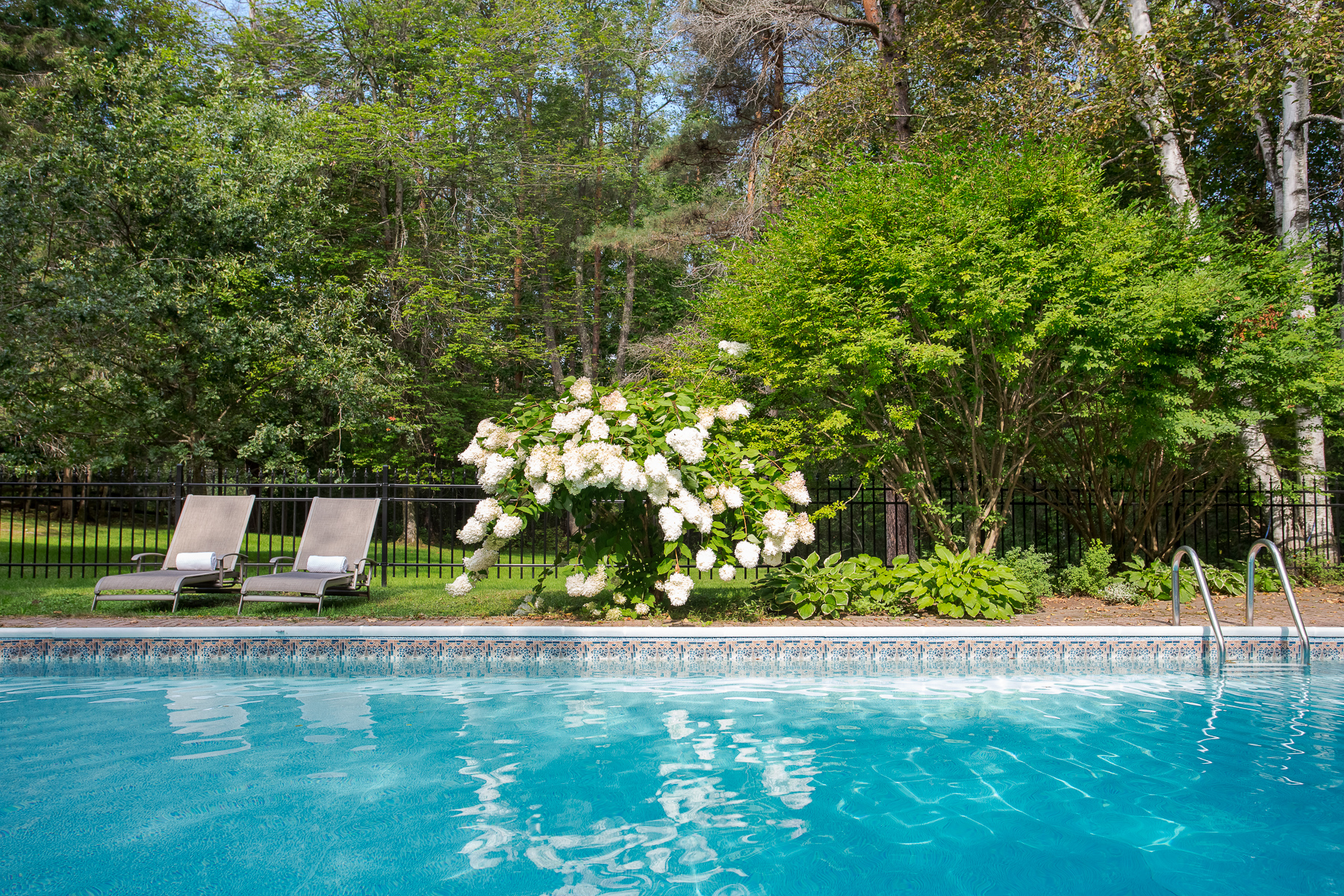 The apiculture experience is a combination of passions for the sommelier, and its lesson aims to teach connectivity with the land through taste. Located in a part of the province with a deep, local connection to its food, a taste from the apiary joins the wines from nearby vineyards, fresh crops, cheesemakers, and butchers that can be sourced from the area. The bees aren't overcontrolled: they feed in the area, from the wildflowers of nearby hills to the kitchen's own garden.
The result is a sort of distillate of the countryside.
"Honey is very similar to wine in that the tastes vary according to region, country, and continent," Dubois says. "The tastes of each follow the geographic biodiversity of its surroundings."
Guests can taste that from jars of honey they take away after accompanying Dubois, but it's also found on the tables of Manoir Hovey's Le Hatley Restaurant and brasserie Le Tap Room. It can complement lavender and pollen on a buckwheat amuse-bouche, act as a counterpoint to the lemon and yellow-plum notes of a wine made less than 30 minutes away, or sweeten a dessert course's marshmallow served in a bell jar of pine smoke.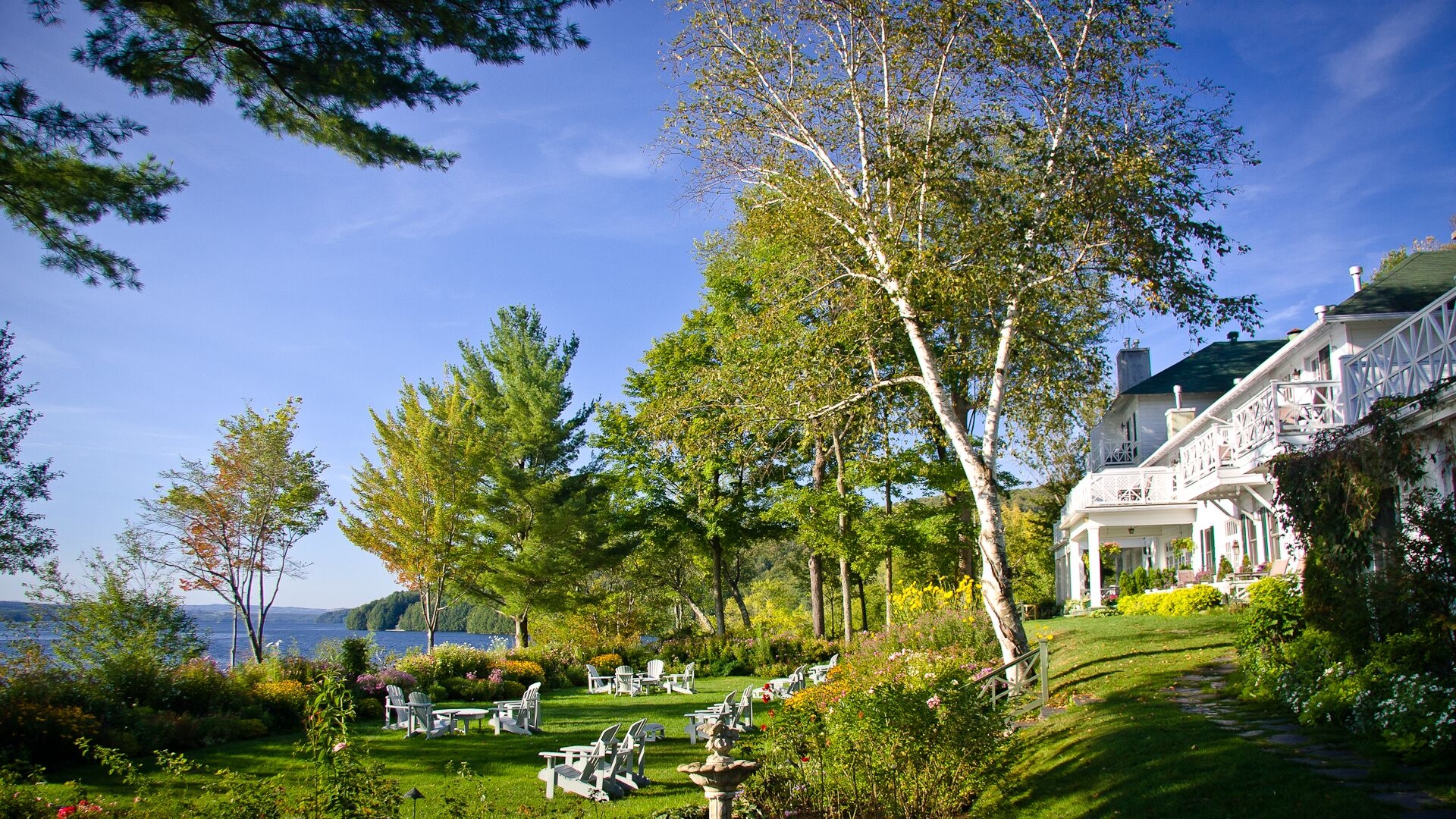 The honey changes with the seasons, and chef Vachon says this in turn influences the dishes he develops. "In spring, I would qualify the honey as being very subtle and varied in terms of tastes, seeing as bees are getting their pollen from any plant with a flower at that time," he says. "In the peak of summer, however, the honey we cultivate is very floral and has very complex flavours; it is a whole other taste."
The creation of the apiary has proven to be just as educational for the chef as it has for guests, as access to the hive encourages the kitchen to learn about and investigate use of the bees. "We have implemented using honey as a more natural sweetener than regular sugar, and we've even started using pollen to decorate and add to dishes in terms of taste," Vachon adds.
"We are still learning to use it to its full potential, and have only just begun."
Photos courtesy of Manoir Hovey.