Eliza Faulkner: The Montreal-based Designer to Put on Your Radar
Sunny designs are what we need right now.
"Little raver on the prairie" is how designer Eliza Faulkner describes her spring 2020 collection. "My collections are always kind of a puzzle that I put together and just see what happens," says Faulkner, a Central Saint Martins graduate who interned in London with designers like Erdem and Roland Mouret. "The clothes [this season] are really bold, colourful, kind of '90s but with a prairie edge; I'm always layering different ideas."
Filled with puff-sleeve blouses and tiered cotton dresses layered over mesh turtlenecks, Faulkner's charming ready-to-wear collection is an intriguing combination of bold and feminine, romantic and eminently wearable. These are clothes designed for authentic women, with full lives and little interest in fussiness or discomfort.
"I'm always thinking about what I want to wear and what my friends want to wear. I want to wear those beautiful dresses I see in magazines and on the red carpet, and I want that [beauty] in my life; but I have to be practical—I don't go to events every day, I'm not going out all the time. I work and have kids," says Faulkner.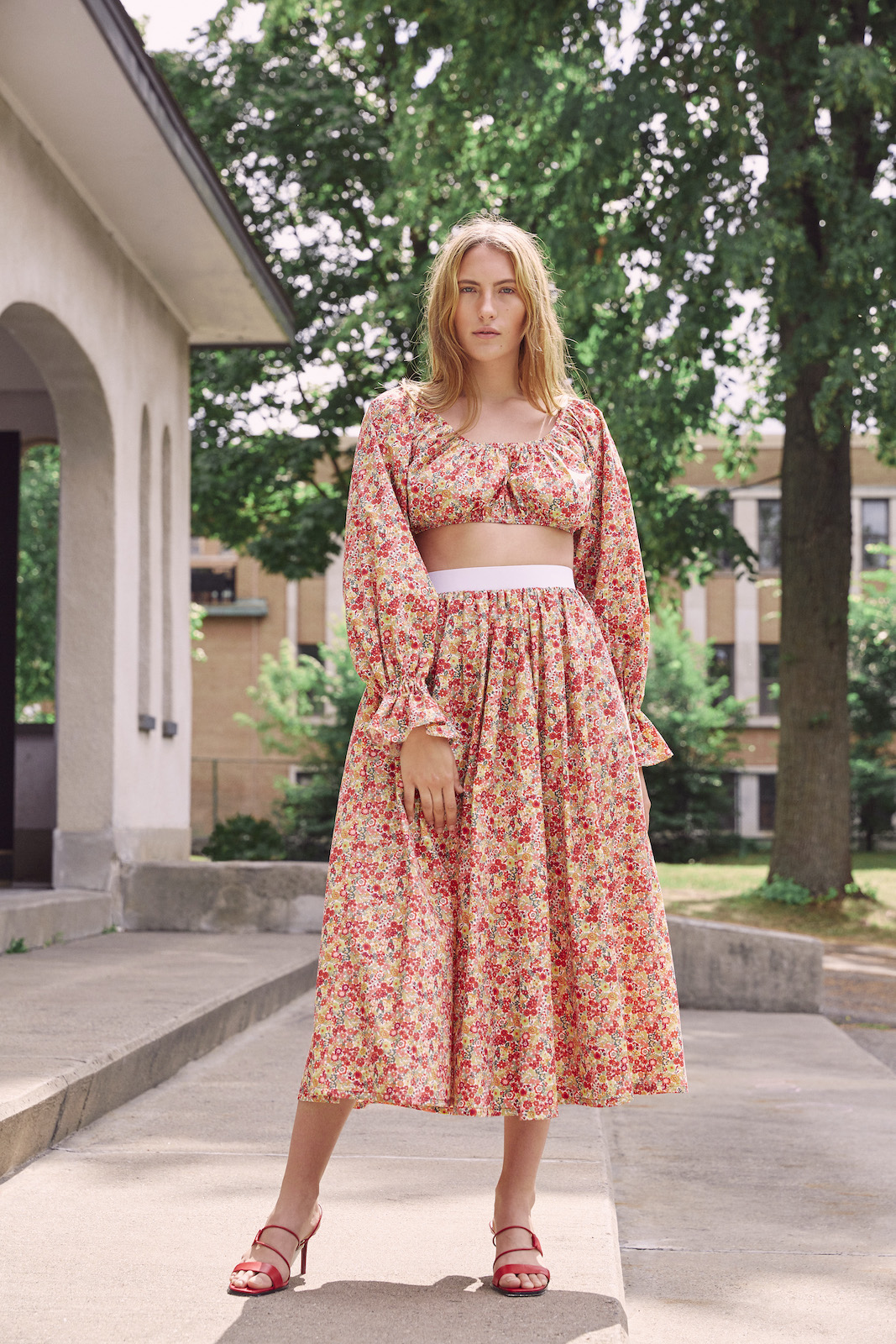 And these beautiful, wearable clothes also happen to be eco-friendly and ethically made in Canada. "Everything is manufactured in Montreal; we know our sewers—they're across the street from us," says Faulkner. "We have it cut there, we have it sewn there, we know every step of that process." She mostly uses natural fibres in the collection; and, although the fabrics are "from all over," Faulkner is also a big proponent of using deadstock instead of new textiles wherever possible.
Nominated in the Womenswear Designer of the Year category for this year's Canadian Arts and Fashion Awards (CAFA), the Montreal-based label has been worn by style-setting Canadians such as Caroline Issa and Sophie Grégoire Trudeau and shown at Toronto Fashion Week as a two-time finalist in the Mercedes-Benz Start Up competition.
"I think it was [around] 2012 when I made my first little collection; I've done a collection every year since then," says Faulkner. "Since I moved to Montreal four years ago, it's felt a bit more serious." Her partner in life and business, Arin (a regular face on the company's whimsical, pretty Instagram page), started taking care of the company's books and "financial stuff" when the duo had their son in 2018, allowing the designer to focus on being creative, she recalls.
The move from Vancouver Island, where she was born and raised, to Montreal proved inspiring for Faulkner. "I think my vibe was a lot more West Coast and kind of relaxed before, and then coming out here and there was more appreciation for being a bit bolder," she says. "And definitely there are more creative, different people to [collaborate] with."
As the line matures and evolves, Faulkner is continually refining its focus and aesthetic, while maintaining a commitment to ethical, local manufacturing. "For a while [my signature] was linen, because I was using a lot of it; I still do. I have the same linen in my summer collection that I've used since Day 1. There's also a folded V-pleat detail, which I use on the bodice of a lot of shapes," says Faulkner. "But the ruffles and the bows and the ties are becoming a look for us … what people come to me for now [are] dresses and femininity."
Easygoing dresses and romantic blouses might just be the dreamy wardrobe we need for these challenging times. The collection is "bold but easy and fun to wear; it's not too serious," says Faulkner. "They're clothes that are comfortable and can make you smile."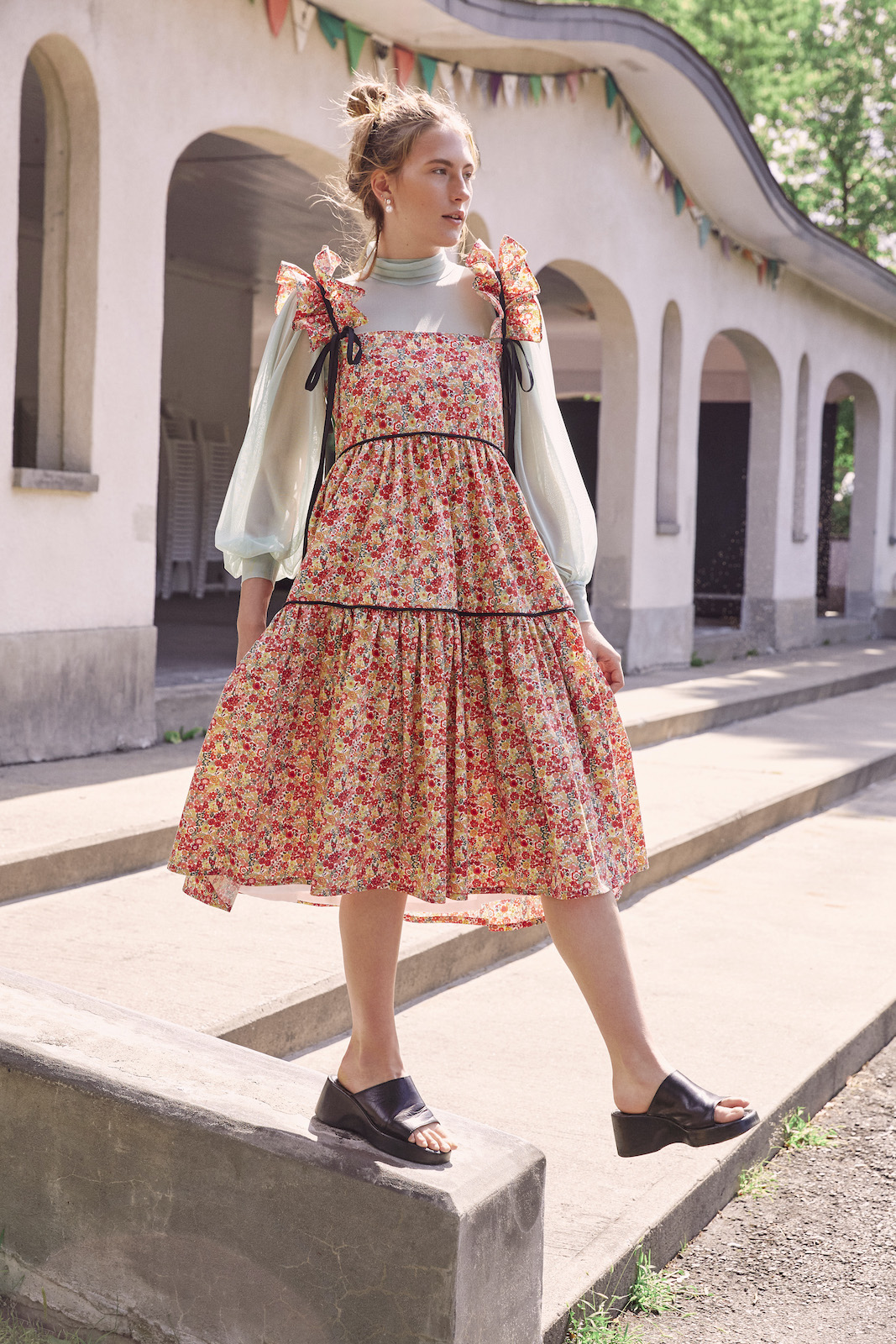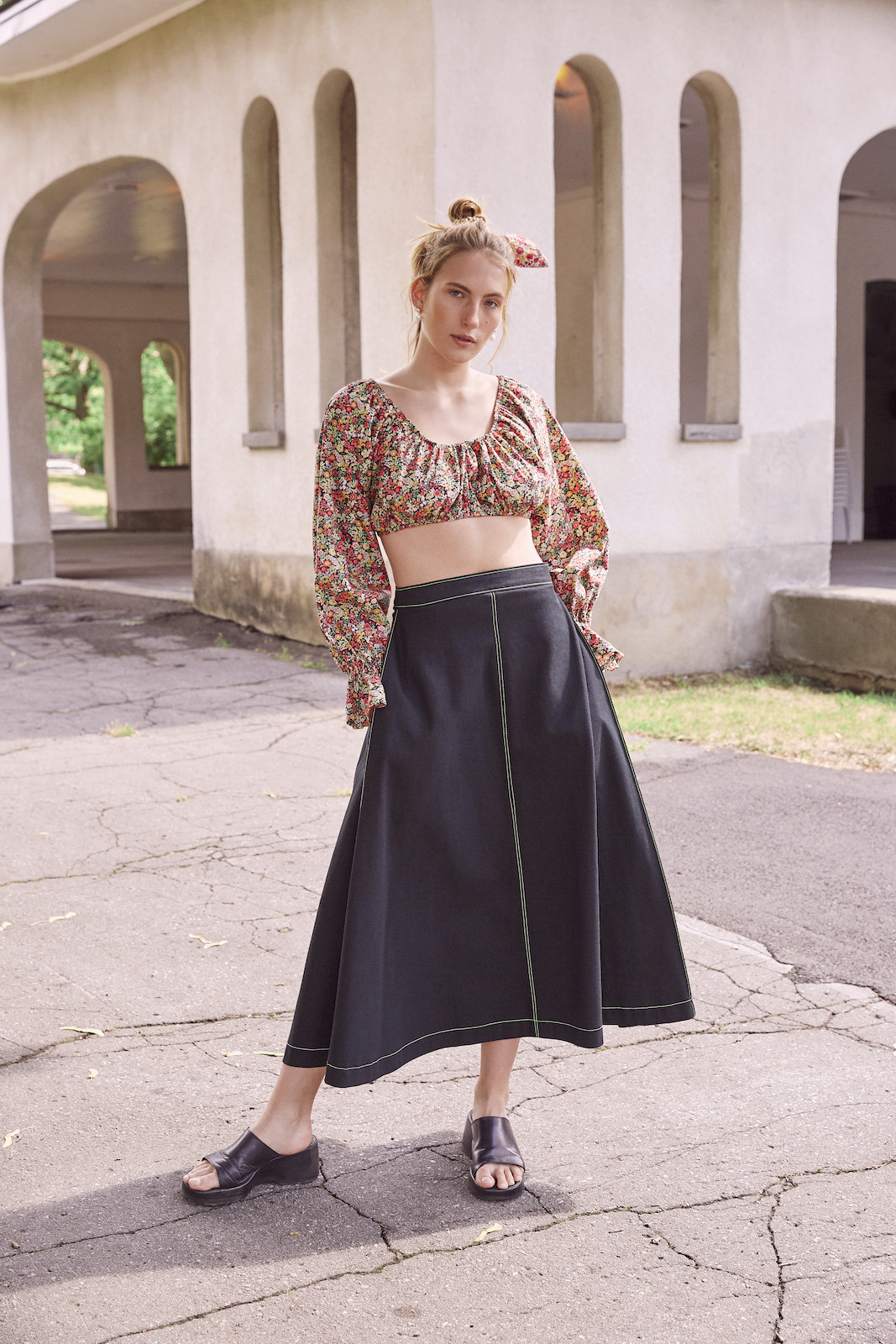 ________
Never miss a story. Sign up for NUVO's weekly newsletter here.