Design Space: North of Brooklyn Pizzeria by MRDK
Classic and contemporary.
A hip new pizza joint has opened its doors on Avenue Road in Toronto's North York neighbourhood. North of Brooklyn Pizzeria Avenue Road, the restaurant chain's seventh location, pays its respects to the classic New York pizzeria while bringing contemporary flare thanks to the creative cues of Montreal architecture firm MRDK.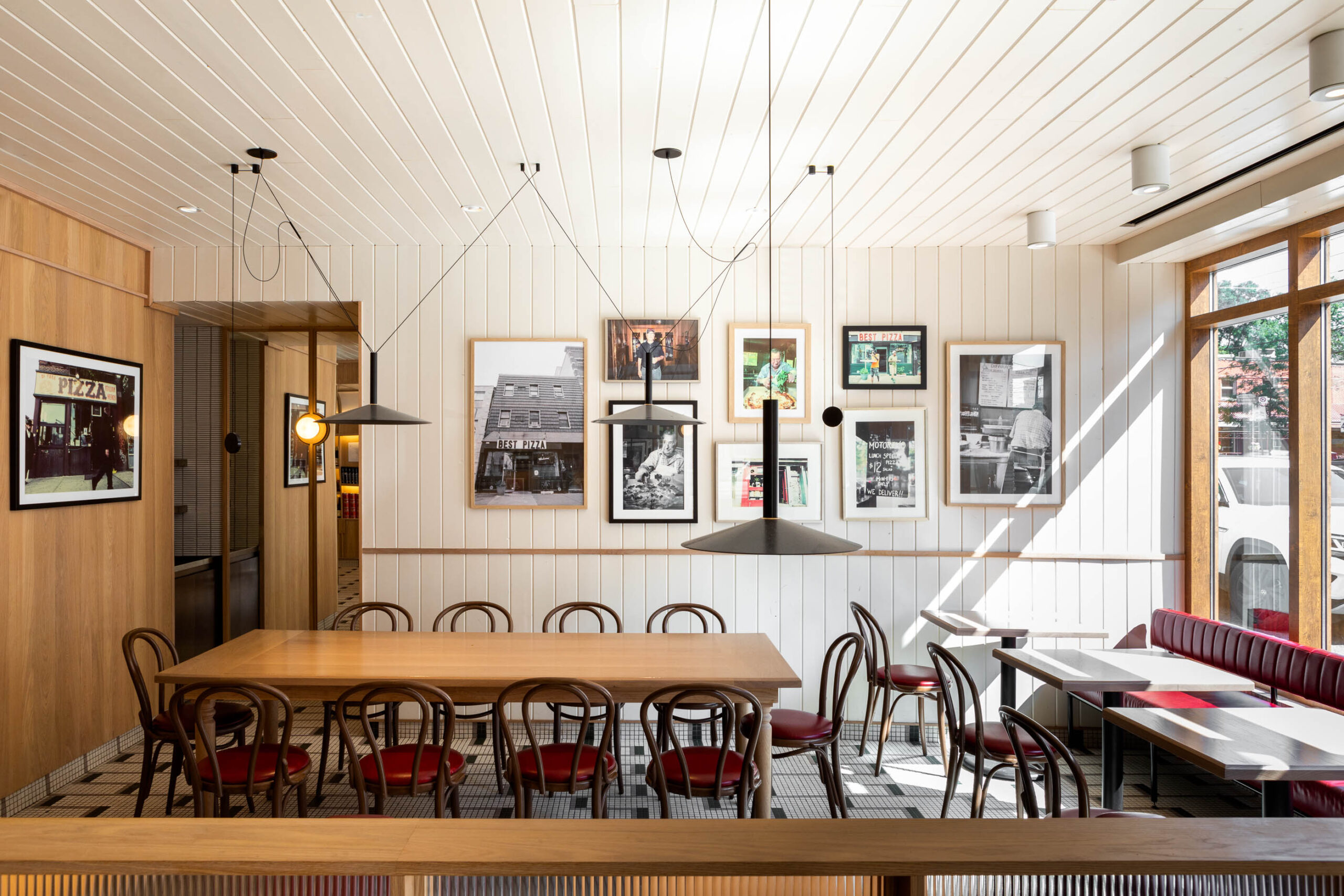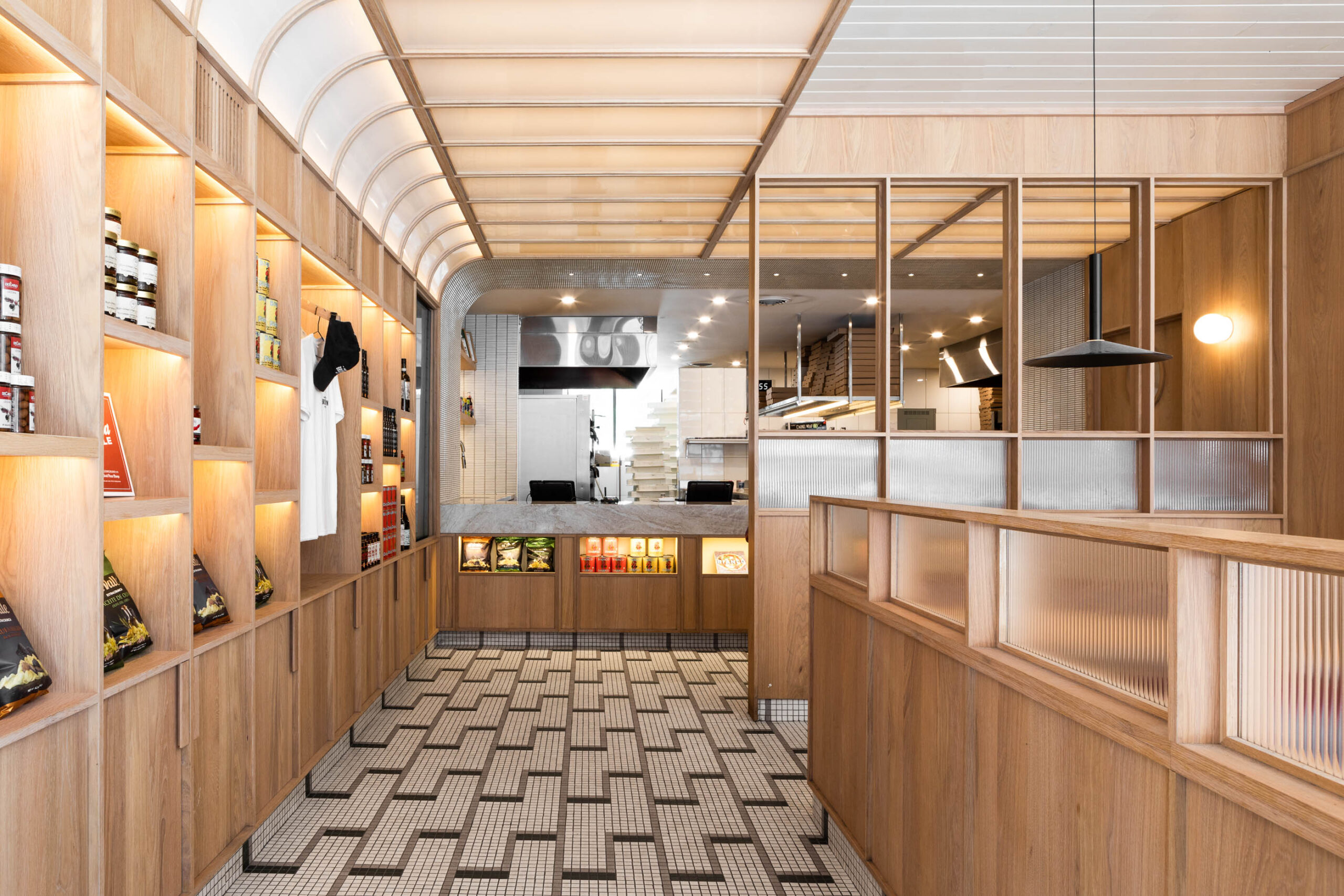 The 1,300-square-foot space was previously two commercial slots that were combined to accommodate the kitchen's two pizza lines. Upon entry, a burgundy tufted-leather built-in bench matches the sleek booth seating in the dining area, an elegant nod to the cherry-red booths in many hole-in-the-wall New York pizza joints. A curved lightbox ceiling guides guests to the counter, a marble slab framed by a curving tiled arch overhead. Along the entryway hall, wood cabinetry and shelving are stocked with food items, restaurant merchandise, and various pizza-related tchotchkes.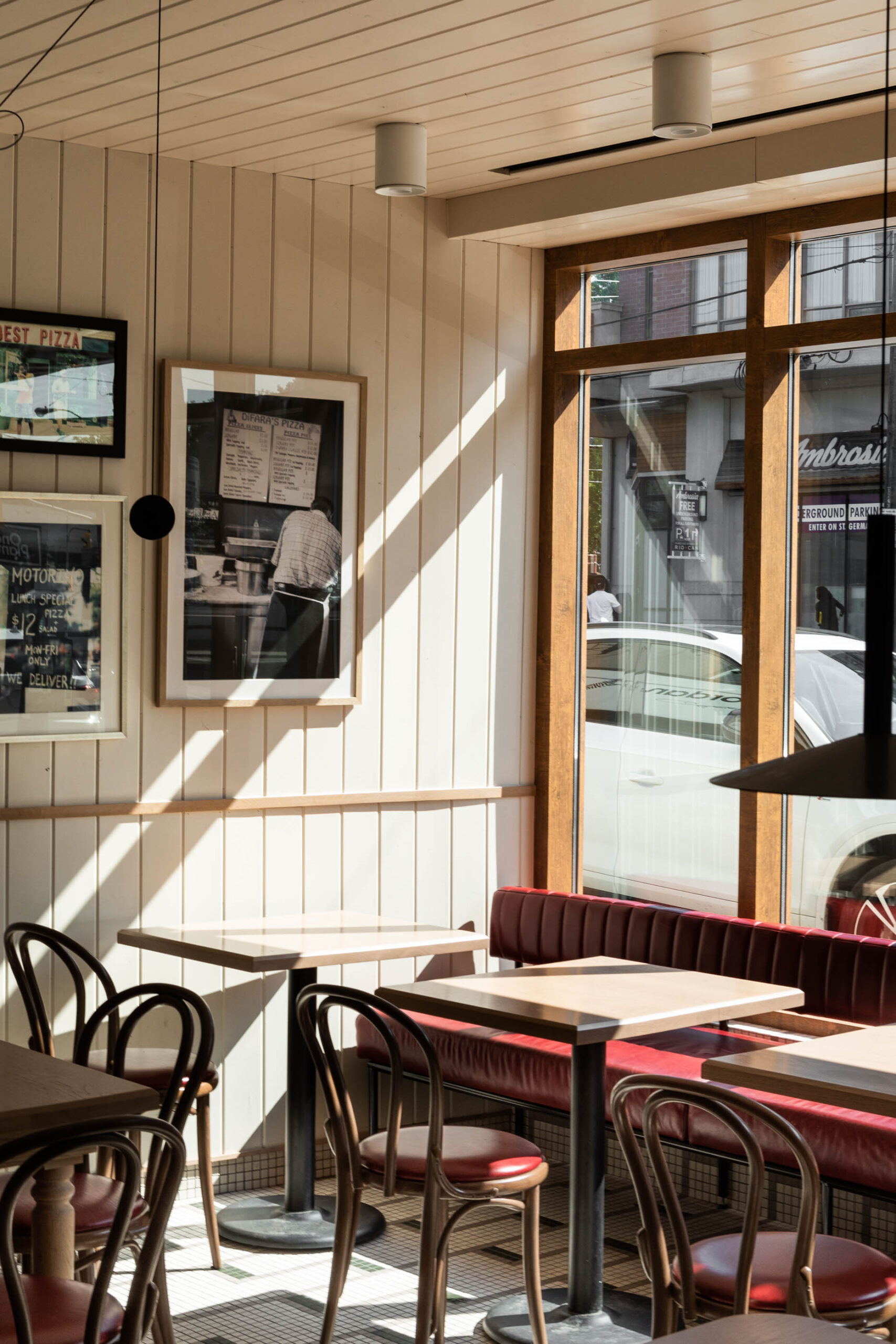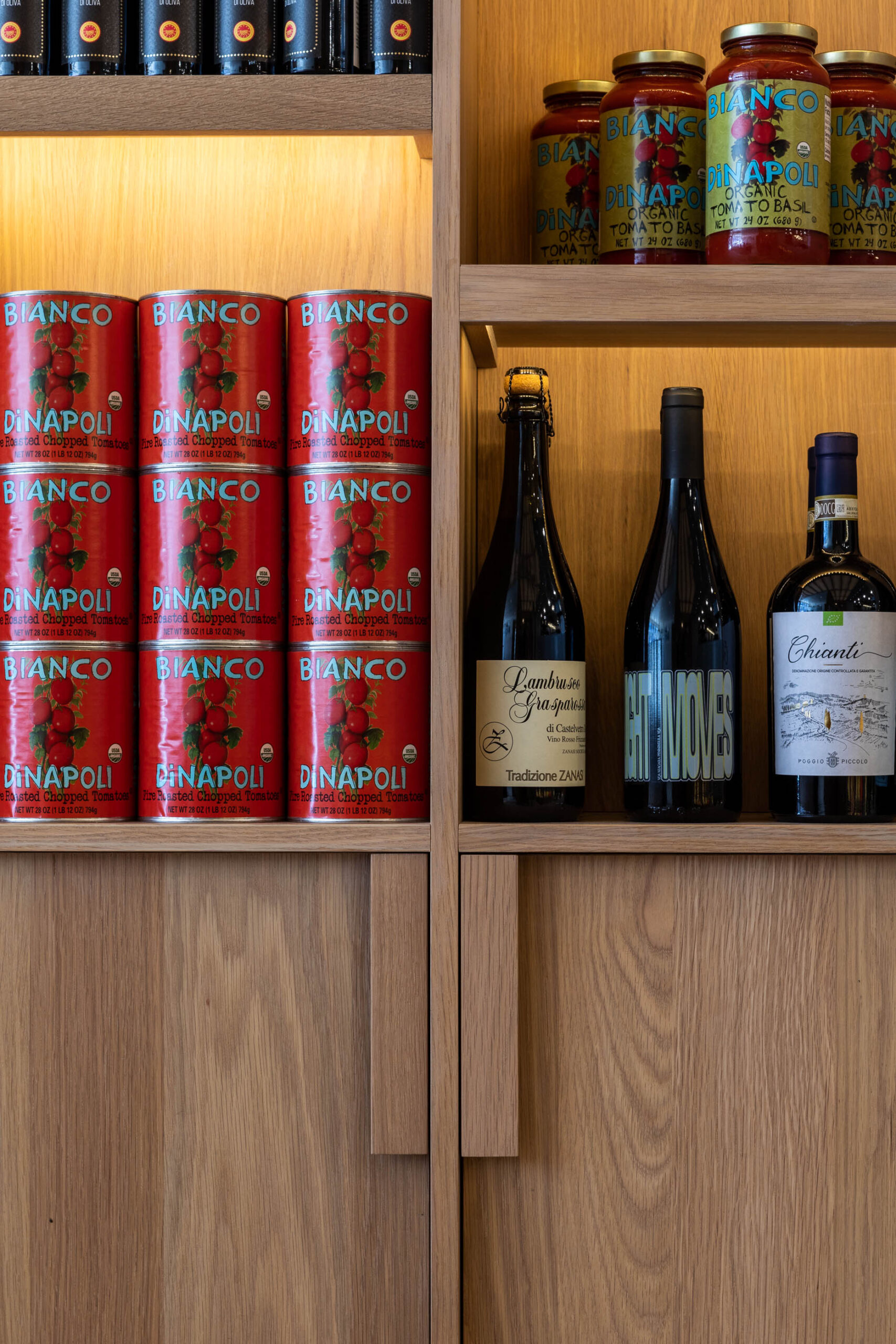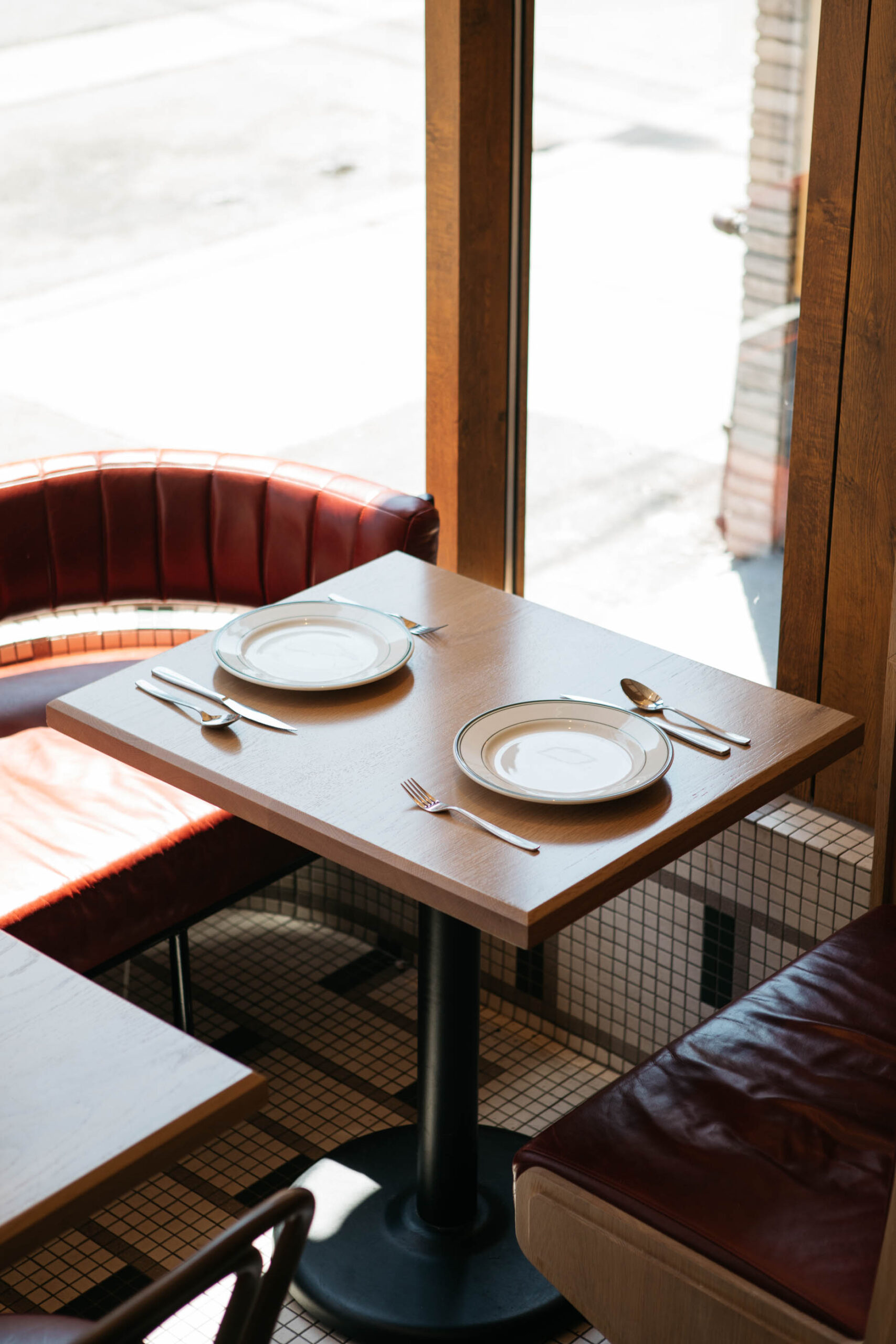 A custom patterned mosaic on the floor again references the classic pizza parlour aesthetic, furthered by the bentwood chairs with matching leather seat cushions. A large communal farmhouse table that comfortably seats 10 centres the dining area, with smaller booths and half booths on two sides, all of which are illuminated by simple shaded pendant lights by Marset. White tongue-and-groove boards on the walls and ceiling make the space feel welcoming and just a tad rustic, and a gallery wall of pictures honours some of New York's most iconic pizzerias like Di Fara and Paulie Gee's. In North of Brooklyn, MRDK embraces the nostalgia for simple and classic pizza spots that let their pies speak for themselves, but with contemporary elements that make the counter-service restaurant comfortable and stylish this decade and beyond.
Photography by David Dworkind.