Design Space: Formula Fig Ambleside by JJ Walsh and Scott + Scott Architects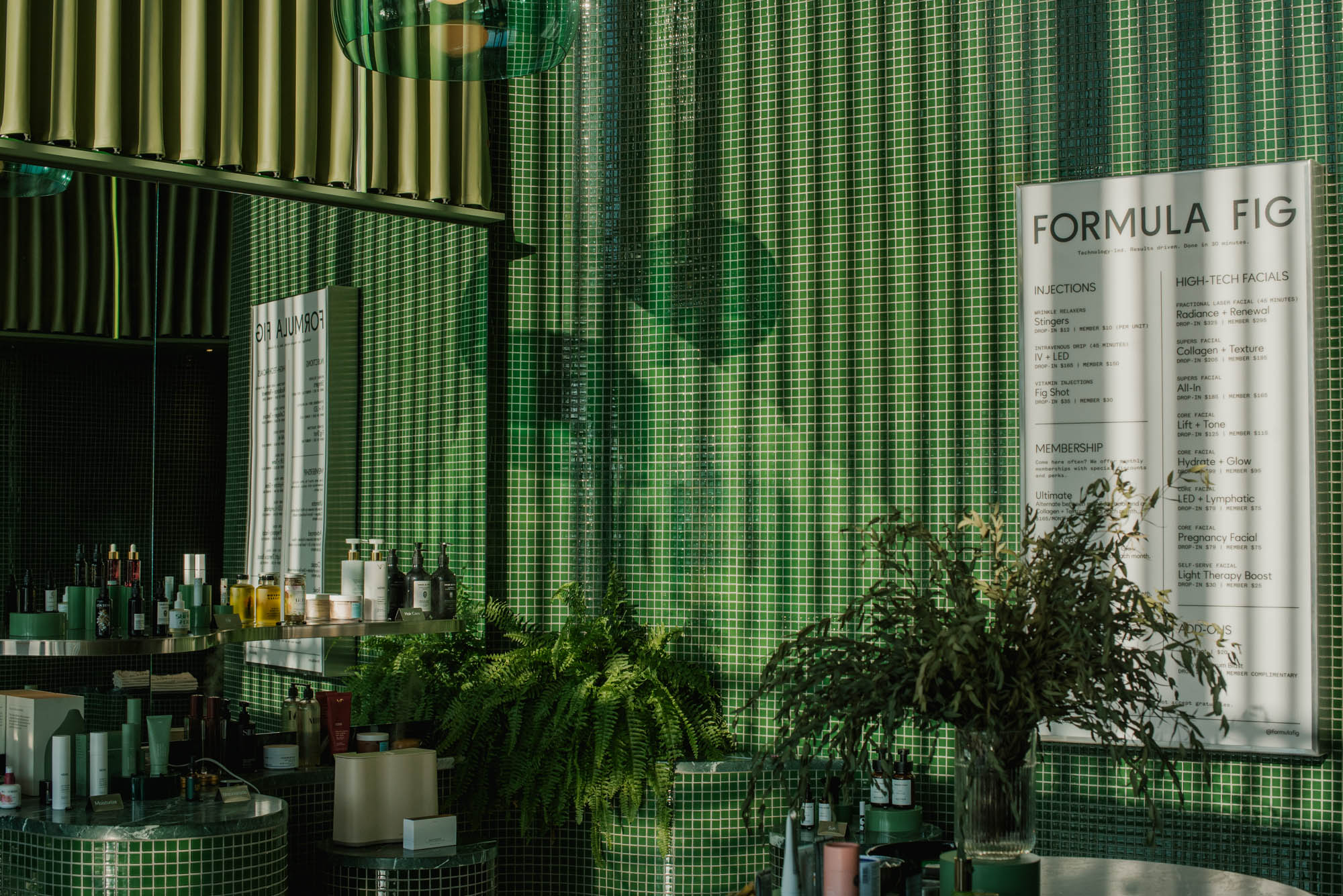 If Oz's Emerald City opened a chic high-tech facial bar, it would surely look something like Formula Fig's facilities. Awash in textural greens, the spaces speak to the design power, and peace, of monochromaticity.
The Ambleside Formula Fig, which opened in October following a handful of other locations in Canada and one in Los Angeles, sits on West Vancouver's waterfront overlooking Burrard Inlet. It was this body of water that inspired the design, which blends soft and hard lines: curving walls are clad in floor-to-ceiling mosaic tile, and marble tops cylindrical pedestals for products and an oval island, creating a dialogue between movement and rigidity in a sea of green.
"The feeling of the space originated from a memory of being a child and diving to the bottom of the pool and looking up," says Fig founder JJ Walsh, who collaborated with Vancouver's Scott + Scott Architects for the design, as she does with all the locations. "For a moment, you were in your own private world—all was calm, gently floating, feeling cocooned and cushioned from what was above."
While each Fig is unique, Walsh says she ensures they all have a few key aspects: a pink bathroom, a central island that serves as the gathering space, and of course, the signature green colour scheme. With its tiled walls and terrazzo flooring, the Ambleside Fig is the most retro of the Fig spaces so far.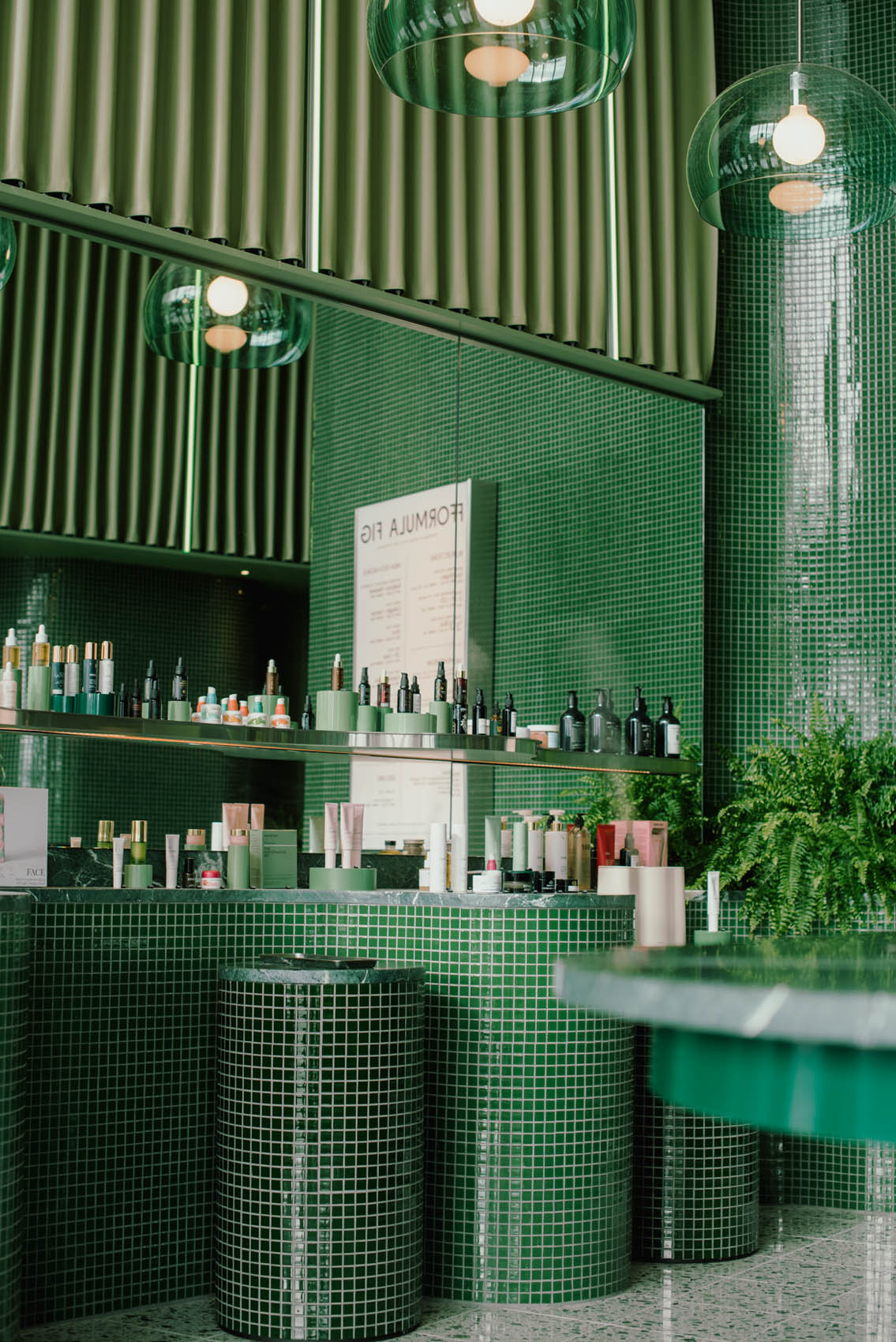 Overhead, a rippled mirrored ceiling is angled to give the illusion of a wave crashing into the space, a feature Walsh says was "quite the engineering feat." In another room, a tall backlit atrium with vinyl fluting adds an unexpected and tactile dimension. The private treatment rooms, which shoot off from the atrium, house retro olive-green exam chairs and are amorphous shapes, incorporating the tile from the main room as stylized wainscotting.
The bathroom, which Walsh says is "particularly special," uses the same floor-to-ceiling mosaic tile in coral pink, with a bubble-gum pink ceiling and matching recessed sink. On the mirror in large lettering is the reminder to "give a fig about your skin."