Inside the Newly Refreshed Spa at the Arizona Biltmore
Cosmic cures in a desert oasis.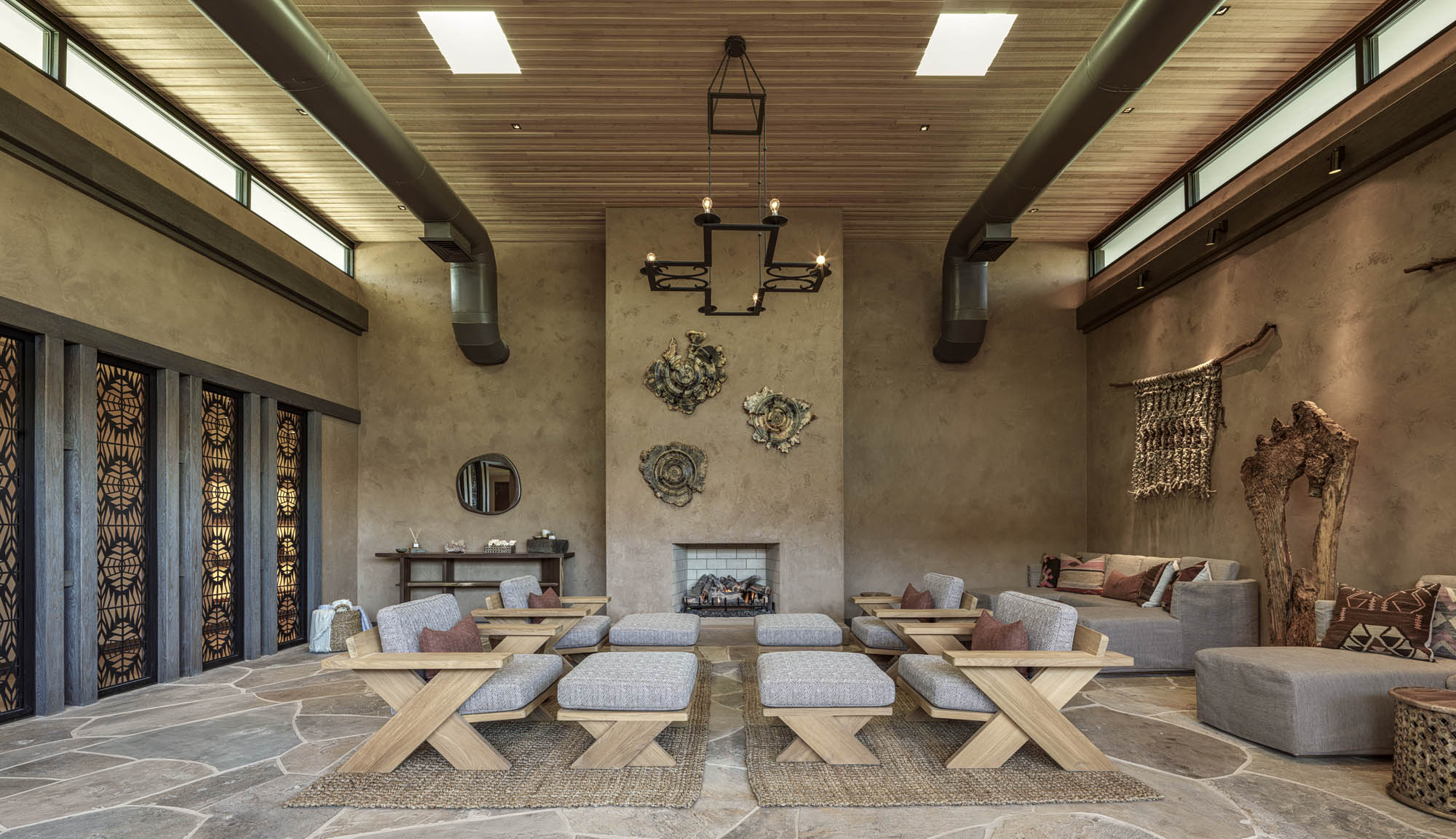 Dating back to the the 1920s, the 701-room Arizona Biltmore reigns over a 39-acre desert estate at the base of the Phoenix Mountain Preserve. With a desert chic aesthetic, architecture designed by Albert Chase McArthur and Frank Lloyd Wright, and a dash of Old Hollywood glam, the Waldorf Astoria resort recently reopened in 2021 after a 15-month refurbishment that added new dining destinations, plenty of pools, and luxe cottages to the property. But the hotel's new spa is a clear highlight.
Paying homage to the Southwest setting with a palette of natural neutrals and dusty peaches, Tierra Luna Spa and Sol Garden is a Palo Santo–scented sanctuary of style with creamy adobe walls, oversized soaking tubs, and innovative treatments (many involving gemstones), which can be enjoyed indoors and out to make the most of the mountain views and Sonoran Desert scenery.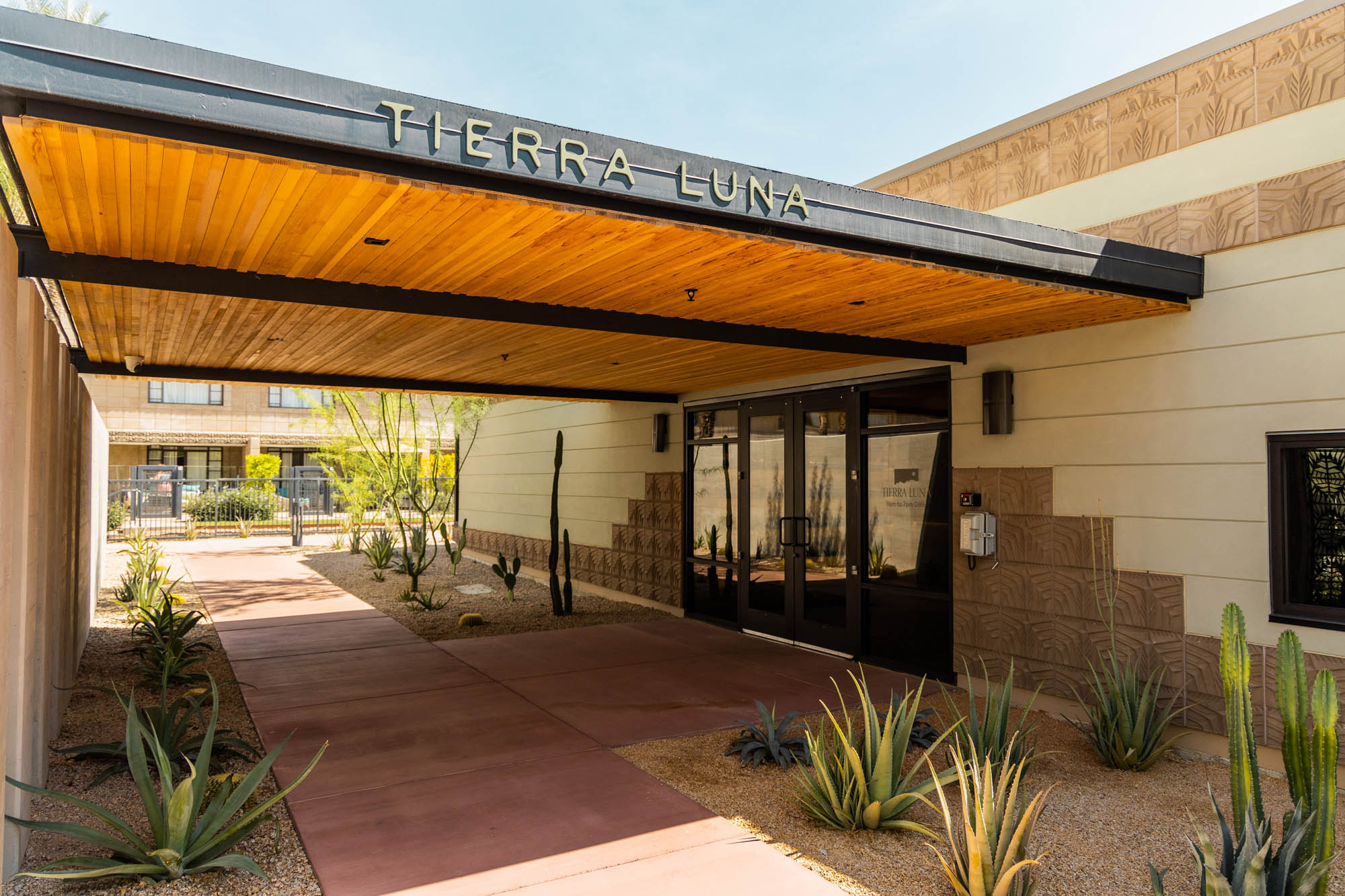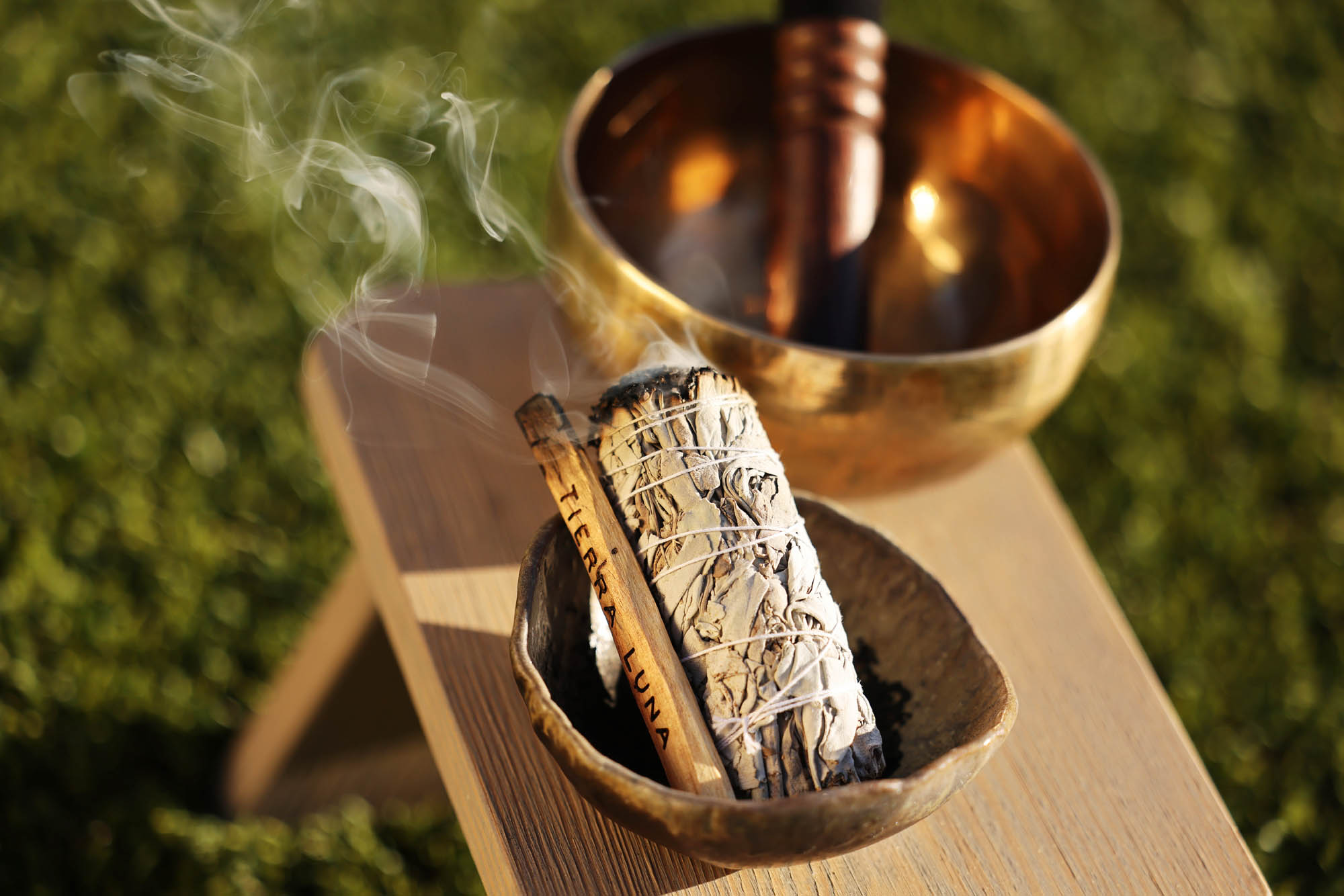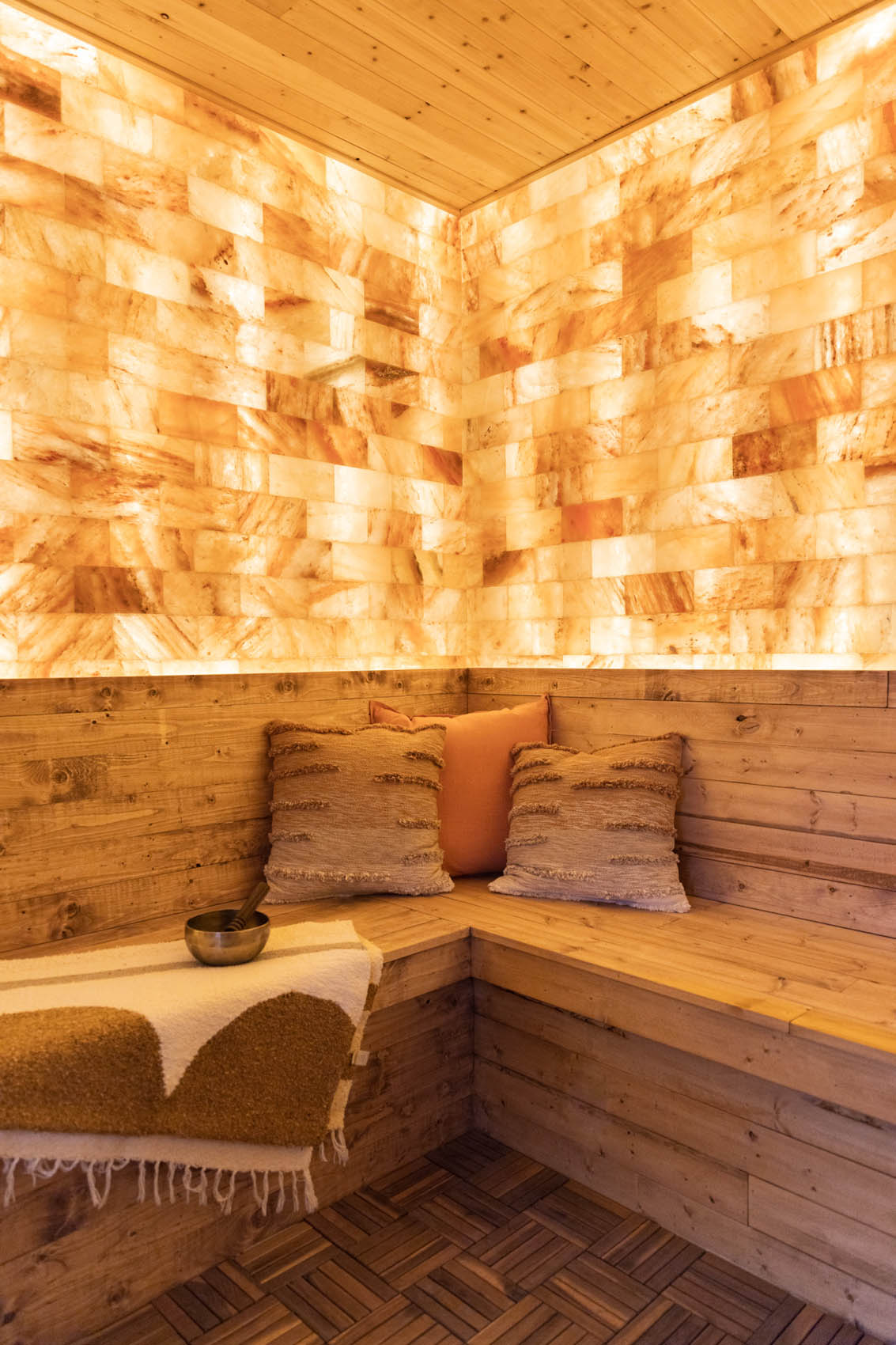 Bricked with glowing, pure-grade Himalayan salt said to boost mood and immunity, the Salt Chamber is the star of the outdoor, cactus-bedecked Sol Garden, which also includes a refreshing plunge pool, al fresco rain shower, hot tub, and well bar with wellness-enhancing treats and zero-proof cocktails.
Inside Tierra Luna Spa, treatments are of the earthy-holistic variety with cosmic add-ons (for example, an on-site astrologist to provide specialized birth-chart readings). Some of the otherworldly treatments include the quartz-crystal massage, where warmed quartz adjusts to the shape of your body to promote healing, and a desert oasis massage on a bed of sand. All massages can be enhanced with CBD relief balms or gemstone eye and face masks and crystal grids.
The wild desert setting also features in body treatments like the body scrub with sage and desert salt, and manicures and pedicures enhanced with essential oils custom blended from native botanicals. In the Sun Worshipper Mud and Alchemy Experience, local mineral-rich Sonoran mud is "baked" into the skin under the Arizona sun and then scrubbed off with a natural loofah grown on-site.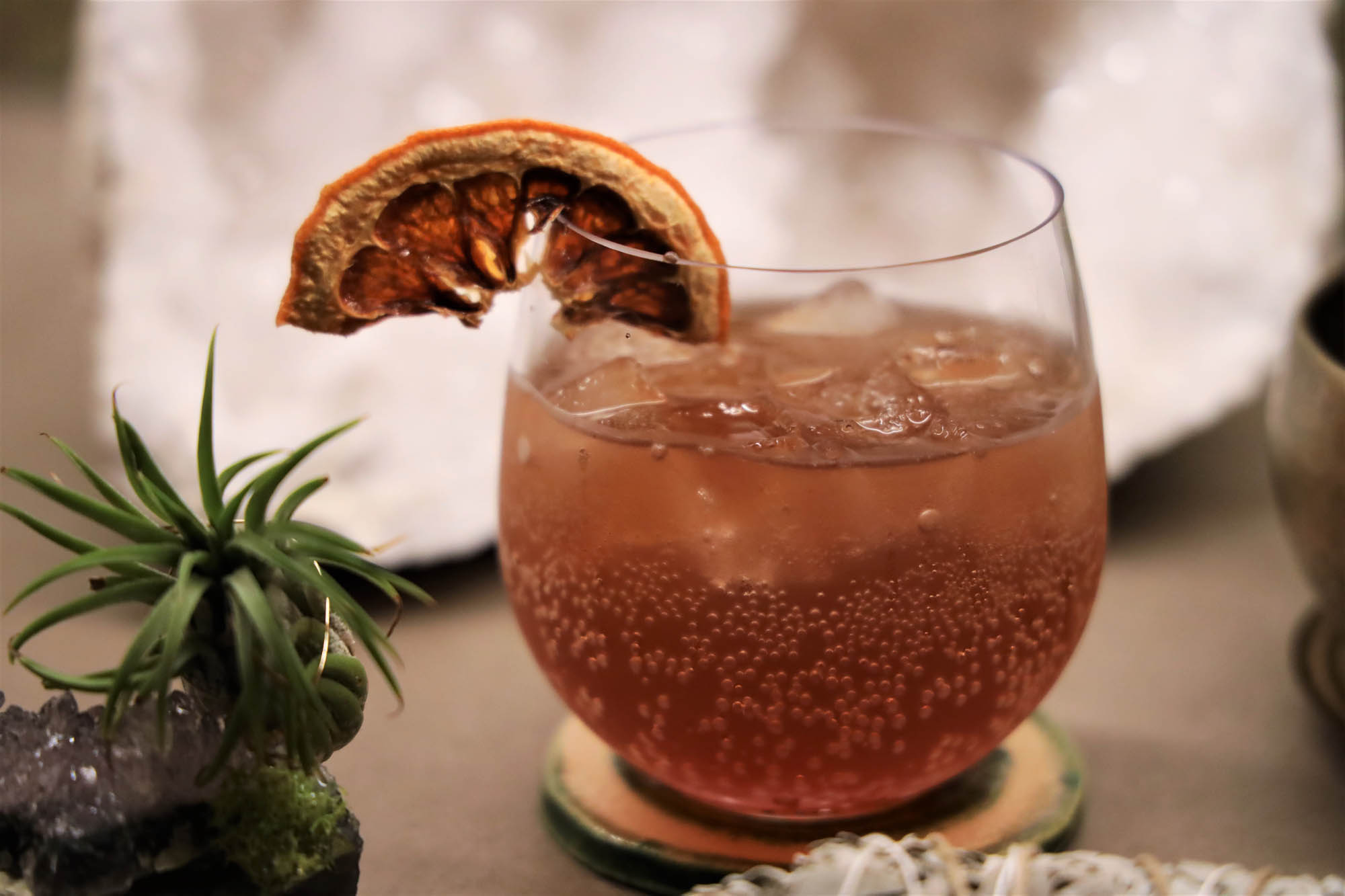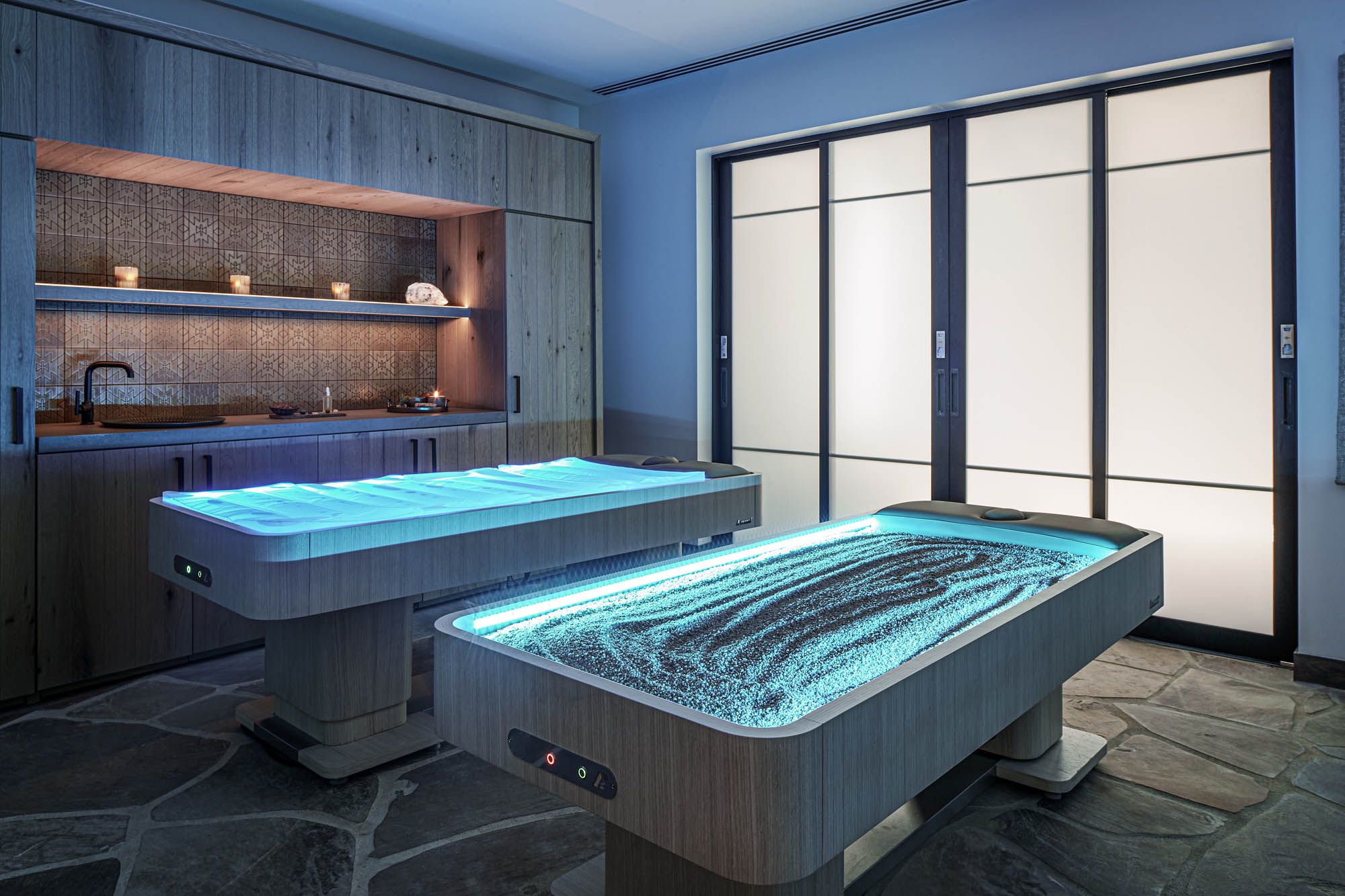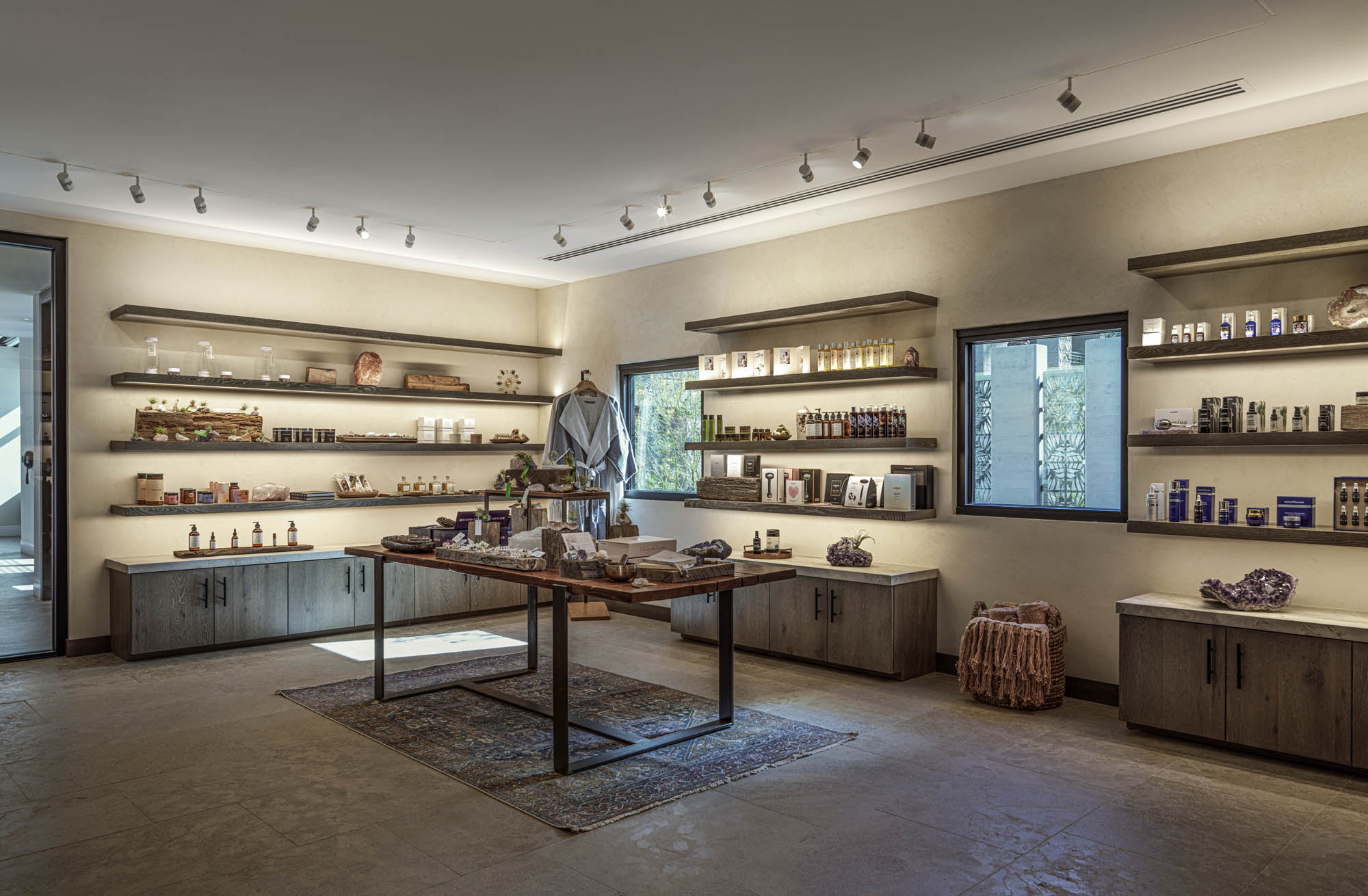 Beyond the Tierra Luna Spa and Sol Garden, the property takes on a new sheen while still preserving its famed pedigree. For example, the iconic Tequila Sunrise cocktail is said to have been invented at the hotel in the 1930s and can now be sipped in the newly transformed Wright Bar.
Throughout, the signature design element of the property, the so-called "Biltmore Block" has been restored. Developed by Albert Chase McArthur, the Arizona Biltmore's architect of record, and Frank Lloyd Wright, the lead consultant, the original blocks were made on-site from desert sand and include 34 unique geometric patterns, said to have been inspired by the trunk of palm trees. During the restoration, as many of the original blocks were saved as possible, and around 6,000 were respectfully restored or replaced, using original methods and materials.