The Future Is Trendless: Paring Down to a Sustainable Capsule Wardrobe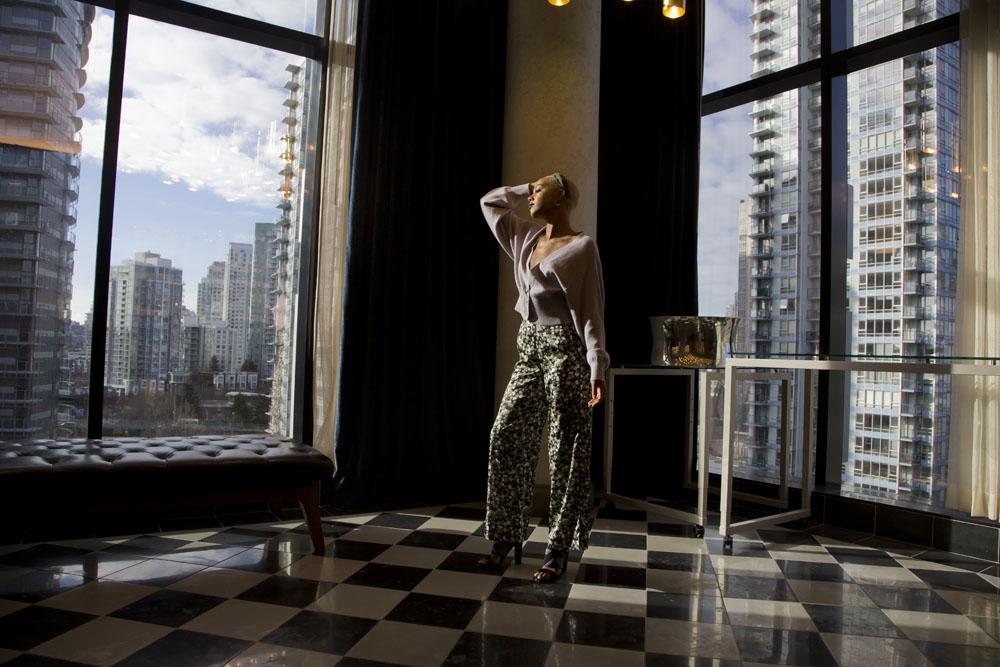 Historically, fashion trends have been based on seasonal colours and stand-out styles; however, over the past few years, making a positive impact through clothing has remained on-trend. From runways to Instagram bloggers, this shift towards sustainable fashion has put more focus on individual ethics, leaving disposable practices in the past.
It's no secret that the fashion industry has been wreaking havoc on the environment since the advent of the factory. According to Waste Reduction Canada, North Americans send 10 million tonnes of textile waste to the landfill yearly—95 per cent of which could be reduced or recycled, and the water usage of the garment industry results in approximately 17-20 per cent of the world's global industrial water pollution.
Brands and consumers alike have taken note of these issues, and with the shut-down of fast fashion brands like Forever 21, change seems likely. But with the rise in popularity of sustainability as a trend, many companies fail to make real efforts, falling victim to greenwashing: claiming to be participating in sustainable efforts, without active initiatives.
For entrepreneur, speaker, and philanthropist Treana Peake, sustainability in fashion should be defined by a brand's commitment to actively making a difference. Her brand, Obakki, and the foundation that has emerged from it, works synergistically with the community that produces each garment. For Peake, a true sustainably minded and ethical company must not only think of its physical impact, but integrate systems that help communities thrive. "There is a difference between being told you are choosing sustainability and integrating whole-body sustainability," says Peake.
What does whole-body sustainability look like? Obakki (and it's sister non-profit organization of the same name), work with communities all over the globe to secure foundational infrastructure and support workers. While many fashion brands seem to consider purchasing fair-trade and eco-certified textiles sufficient requirements for sustainability, Obakki has set a new precedent that demands community support.
"For a while we were this large fashion brand doing New York Fashion Week and the things that brands usually focus on. We were never fast fashion, but we have definitely evolved," says Peake. The Obakki foundation has helped build 3,000 water wells, constructed housing, and strengthened education and agriculture in countries like Sudan, Uganda, and Mali. Peake, who has now been to Africa over 60 times for philanthropic and humanitarian work, believes one of the biggest issues the sustainability movement faces is its fierce production disconnect—people just don't know where, by whom, and under what conditions their clothing is made.
"There was this amazing man I met on one of my last trips. His name was Bubacar, and he is a mud cloth artist and mentor for underprivileged kids. He brings them in and teaches them the trade, so that they have a skill [they are able] to make money off of in the future. I asked him what he would want consumers (in the West) to know about his mud cloth, and he said this: 'It's very simple. I just want people to know this was made by a human.' […] at the end of the day, I truly believe that if people connected their purchases to the people and communities they impacted, we would be in a different place."
In addition to this disconnect between consumer and producer, Peake says that trend forecasting is one of the fashion industry's largest sustainability issues; and though brands are shifting toward sustainable practices, consumers also have a role to play. "People need to stop chasing trends and shift toward long-lasting quality items," says Peake.
Though this feels like common sense, for many Canadians the concept of paring down their wardrobe to quality items is a scary one. In the wake of Instagram #OOTD culture, and the general rashness of consumerism, it's easy to feel pressured to purchase and wear the next best things—but what if we started to wear the stories of supported merchants, designers, and communities instead?
What is a capsule wardrobe, exactly? It is a wardrobe focused around items that can transfer into multiple seasons: staple items of quality.
Interested in making the shift to your own pared-down sustainable capsule wardrobe? Here are a few sustainable Canadian fashion brands of quality.
Pro Tip: Search for staple items that go with your existing wardrobe, or classic pieces that will never go out of style. By doing so, you will feel less-tempted to reinvent your look every season and more excited about creating new outfits with your existing clothes.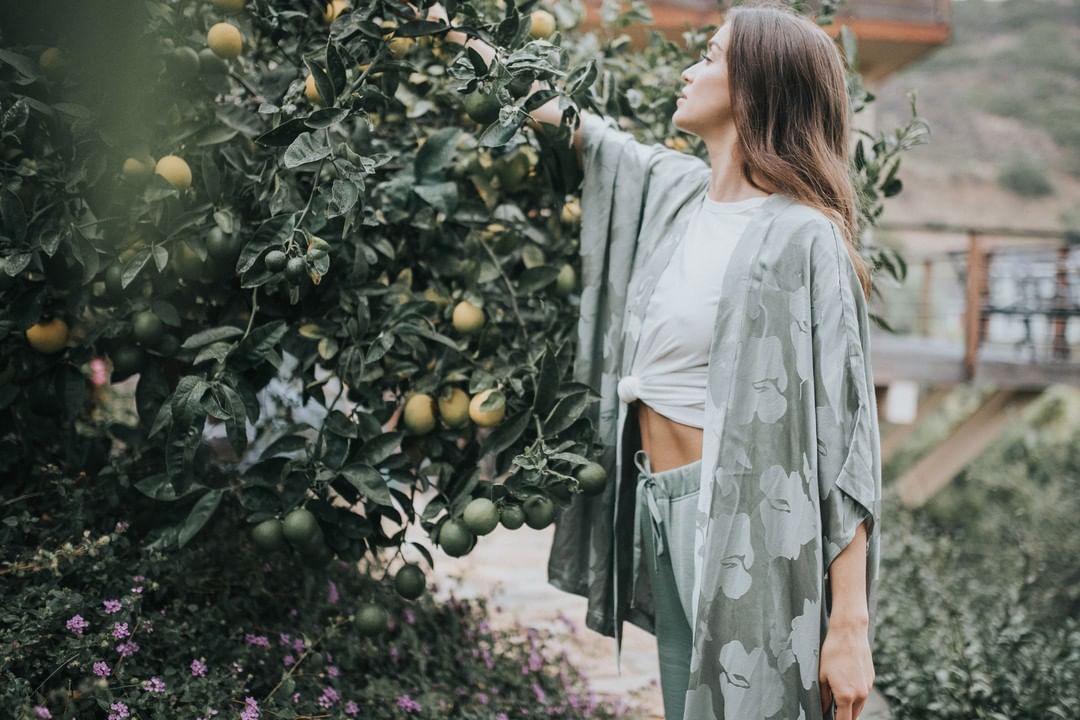 Paper Label
Loungewear that can go from the couch to the street, Paper Label's sophisticated separates feel great against your skin and leaves you feeling good about your purchase. The Canadian-women owned, designed, and manufactured company uses environmentally-conscious fabrics like organic cotton and hemp, and is moving towards being a 100% eco-conscious and sustainable brand.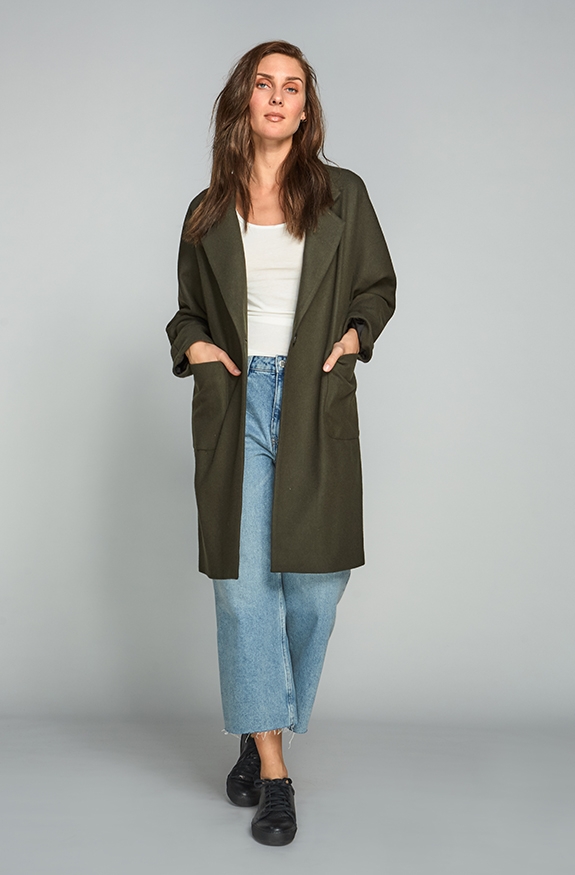 Obakki
This Obakki menswear-inspired single-breasted coat is made of a 90/10 wool/nylon blend. Perfect for layering, overcoats like this can be worn from spring through fall. By design, a simple coat with structure can be dressed down with jeans, or dressed up with a cocktail dress, jewelry and pumps.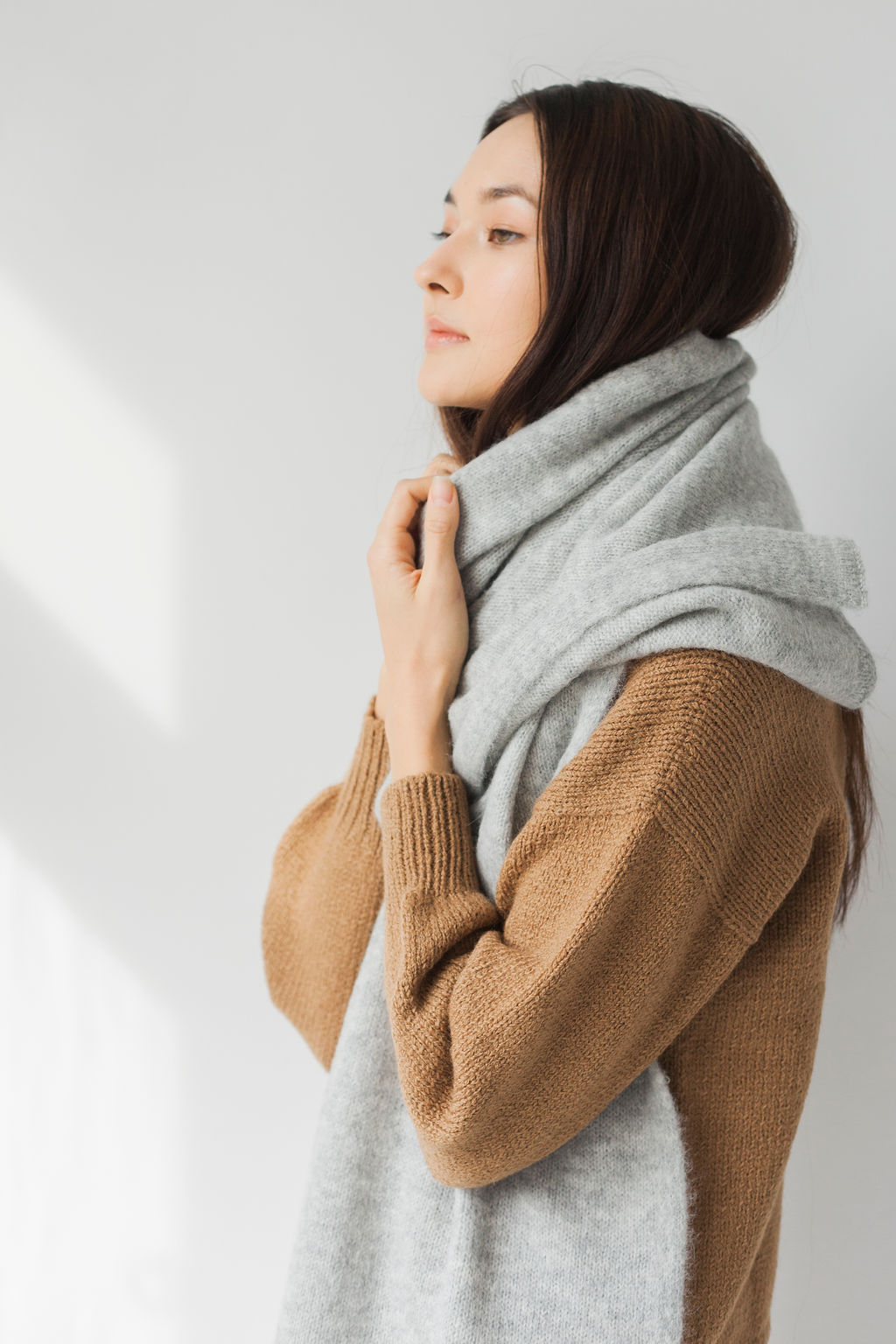 Bare Knitwear
Nestled amongst the rugged terrain of the Peruvian Andes is a small fair-trade knitting workshop where Bare Knitwear garments are produced. The workshop employs 150 at-risk female artisans for the production of knitwear for exportation. Bare Knitwear is committed to maintaining healthy infrastructure practices by providing in-house childcare, counselling and therapy, nutrition education, and help with financial planning.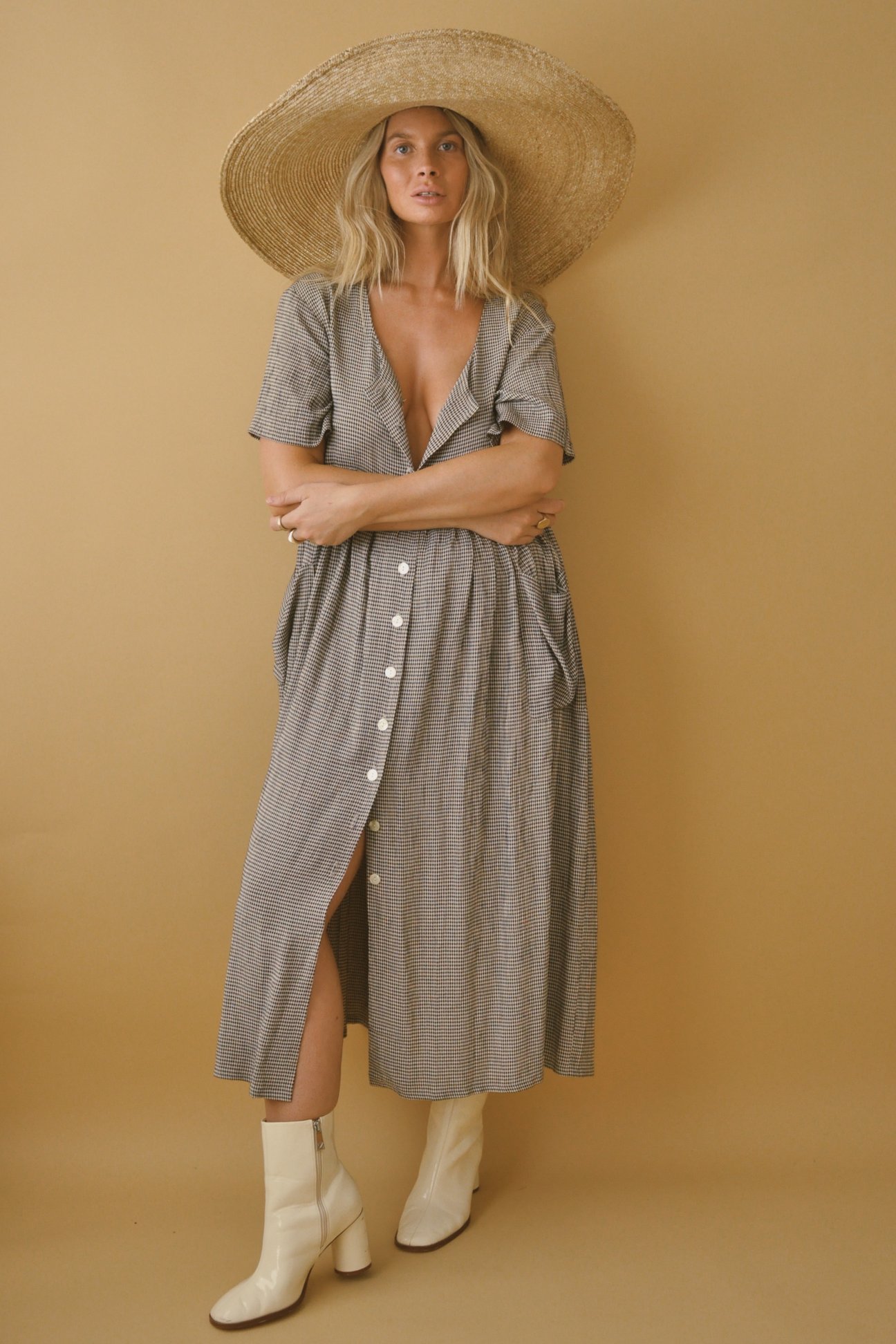 Bohème Goods
We can't talk about the sustainable fashion movement without talking about vintage wears. For people just getting into purchasing pre-loved clothing, it can be difficult to know where to start. Choosing pre-loved clothing is both cost-effective and a great way to prevent clothing from making its way into the landfill. Bohème Goods features carefully curated items, presented in a highly-stylized way, which makes it easy to imagine how pieces would work with your existing wardrobe.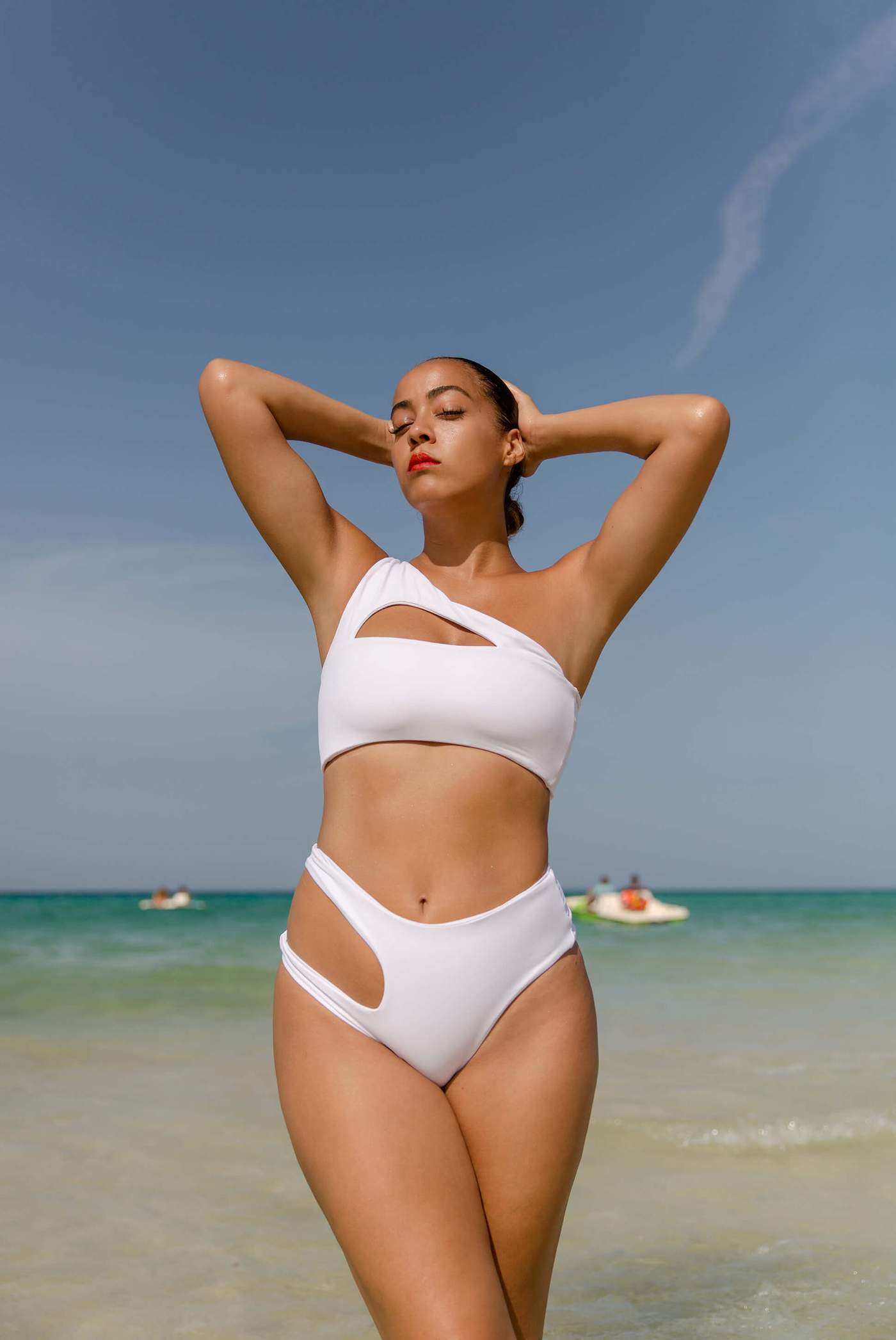 Unika Swim
Unika Swim uses ECONYL®, a 100% regenerated nylon yarn derived from pre- and post-industrial waste. ECONYL® collects waste and discarded fish nets from the ocean and landfills to then clean and create premium, durable, recycled fabric. In order to avoid overproduction, each Unika Swim suit is made-to-order in Toronto. Using every inch of fabric, the brand also carries a selection of scrunchies made from swimsuit trimmings.
________
Never miss a story. Sign up for NUVO's weekly newsletter here.