Cabine in Toronto Offers Personalized Designer Styling by Appointment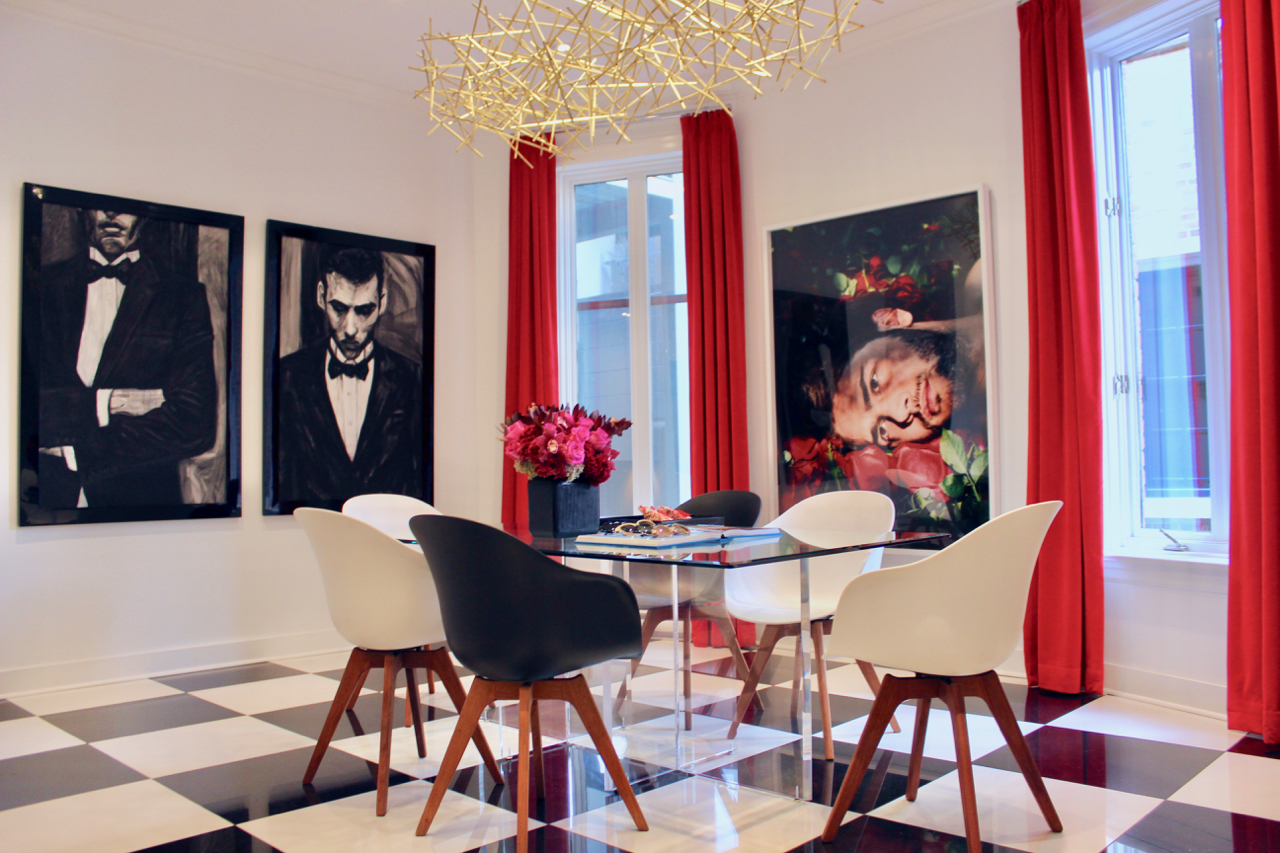 Need a statement dress for a gala event? Saw a runway look that you want to pre-order? Want a fashion expert to curate your wardrobe? You'll want to make a visit to Cabine.
On the first floor of a brownstone in Yorkville, behind an unmarked, hot pink door, you can find one of Toronto's most exclusive shopping experiences. Opened by fashion insider Nicholas Mellamphy—formerly the creative and buying director for The Room and a Vice President at Hudson's Bay—in September 2018, it's an elevated, bespoke personal-shopping suite that is open by appointment or by invitation only.
Working with a well-heeled, mostly female clientele, Mellamphy offers what he calls a bespoke buying service, "I go into market, go to the shows, walk the showrooms, and I see as many collections as I possibly can see." Then, he reports his seasonal findings to each client, discusses and edits the selection closely with them, and places orders with designers on their behalf. "For me, it's about presenting and procuring goods for [my clients]," says Mellamphy. "My thing is all about service and building relationships."
In addition to the bespoke buys, Mellamphy assists clients with custom designs, couture orders, and in-season purchases for last-minute needs or special occasions. Cabine also offers a very small, rotating selection of seasonal products including art and furniture—"Everything is for sale"—but, unlike at the typical luxury boutique or personal shopping programs affiliated with department stores, the suite offers very little permanent inventory. Instead, when a client enters the 1,200 square feet space for an in-season appointment, most of what is present would've been curated and brought in just for them through Mellamphy's extensive designer and retail networks.
As a long-time champion of emerging talent—Christopher Kane, Mary Katrantzou and Nicholas Kirkwood are just a few of the many labels that he introduced to the Canadian market over the years—with decades of experience in luxury retail, Mellamphy's access is unparalleled. "I have about 80 brands that are open to selling to me," he says. "It's exhausting to do it, but it's interesting to be able to look at [that many] brands a season."
With Cabine's bespoke buying service, clients can order exactly what they want (almost) right off the runway, while still benefiting from the fashion veteran's experienced eye, far-reaching access, and distinctive point of view. After all, why be restricted by what a buyer thought someone like you may want for the season, when the entire buy can be fully customized to your individual aesthetic and desires?
_________
Never miss a story. Sign up for NUVO's weekly newsletter here.