What Makes a Great Barber?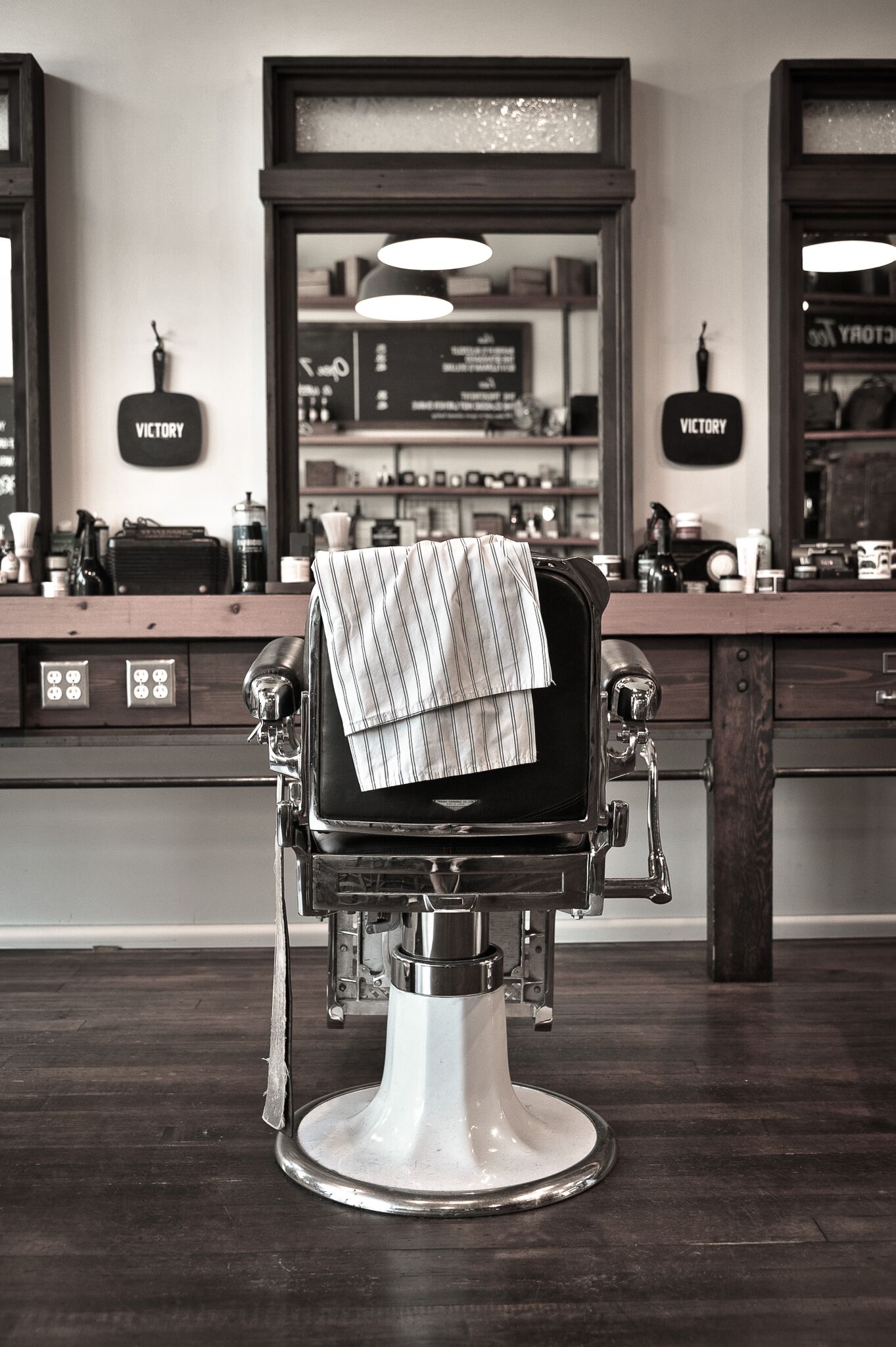 There was a time when the word, "barbershop" brought to mind scruffy backstreet stores with ancient pictures of David Beckham on the wall. The discerning, fashion-forward gent would head to a hairdresser for a trim. Then, 10 or so years ago, along came a new phenomenon: the high-end barbershop, which offered the standards and quality of a hairdresser, with the affordability and efficiency of a barber.
"Around 10 years ago there was this 'metrosexual' trend where men were either bougie and high maintenance, or slobs who paid eight bucks for a crummy haircut," says Matty Conrad, proprietor of Victory Barber and Brand and Canada's Best Barber in 2018. "It made me think about my grandfather. He was a proper gent – nice haircut, nice shoes – and understood that good grooming was about showing respect. I decided to get into this trade really as a love letter to my grandfather – it's a place he would have gone to."
Victory Barber and Brand was the biggest barbershop in Canada when it opened a decade ago, and one of the first to reinvigorate the trade. Now the industry has exploded. According to Alanna Kelly, a barber at Johnny's Barber and Shop in Calgary, barbershops rock because they're all about community. "Our guests and barbers all have conversations that go in and out across the space; people feel welcome and open to chime in or debate in a friendly way," she explains. "We like to say we honour the tradition of barbering while creating an experience for a modern time."
Speed is a factor too. "Barbers specialize in short hair and the utilization of clippers, and with that comes the ability to perform a service in less time. Time is a huge factor in price to both barbershops and salons – most barbershops will offer a 'Men's' haircut as a 30-minute service, where salons usually offer it as an hour, but more times than not, you get the same result," says Matthew Yewchyn, regional operations manager of Barber & Co, which has four outlets in Vancouver and two in Toronto. "As someone who was a hairstylist for 15 years and then switched over to strictly barbering, I can say there were many times I was simply killing time during a service to make it last longer so the client would see the time reflected in the cost. When I came into the barbering industry there was a perfect blend of high quality, precision, and efficiency."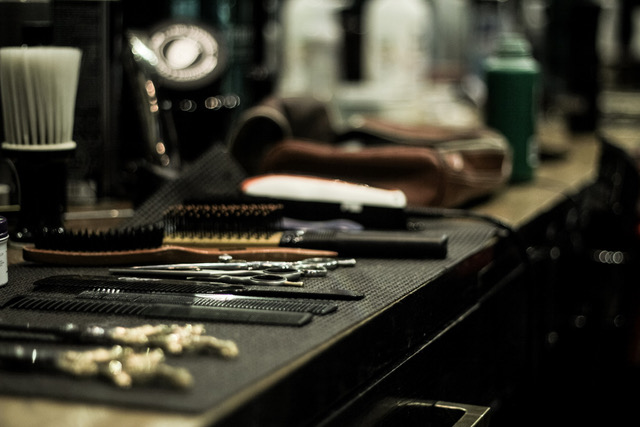 Barbershops have been traditionally thought of as male spaces, but that's no longer the case. "About three years ago we decided to offer gender-neutral services (price may vary for cuts depending on hair length) to create a more inclusive vibe for trans or gender non-conforming folks and to encompass the fact that we have a very diverse clientele," says Kelly.
There might be limitations on the type of cut you can get – the focus tends to be on precision short cuts and barbers might not be trained in the same way as hairdressers." Inclusivity is important, so gender doesn't matter, but we aren't set up for long-hair services that have longer styling time," says Conrad. "You wouldn't go into an Italian restaurant and ask for tacos." Chemical treatments like dyeing and perms might also not be an option. "Most barbershops don't offer colour service outside of a grey blending semi permanent, and that of course can differ from barber to barber depending on additional education received," Yewchyn says.
However, a good barber will offer services you can't get at a salon. "At Maverick Barbier, you can get a beard trim, moustache trim, scalp massage, line-up, and a hot lather shave with a straight razor," says the Montreal-based barbershop's owner, Giancarlo Trimarco. "It's rare to see these types of service offered at a hair salon, but men all over the world consider it to be one of the most exquisite experiences a barbershop can offer."
Kelly believes that men in general are getting more experimental with styles. "Our clients are embracing things like shags, longer hair, embracing their natural texture and curls and learning to work with it, the 'cesar cut', and even exploring modern mullets!" she says. "The skin fade and classic tapers are always here to stay, but we're seeing more and more guests experiment and embrace their own style. I don't think men are getting more appearance conscious, I think they always have been, now it's just more acceptable for them to talk about and embrace it in a way that it wasn't in the past."
_________
Never miss a story. Sign up for NUVO's weekly newsletter here.