Buffalo, Where the Art Lovers Roam
When I say Buffalo, you think: Buffalo Bills or Sabres? Buffalo chicken wings? Niagara Falls? Buffalo has all of these, but what if I told you the city has also been undergoing a multifaceted revitalization and is reaffirming that it's all of the above as well as a hot spot for art lovers from around the world?
The Darwin Martin House and Complex
Take a drive through the city's tree-lined Parkside neighbourhood, for example, where captains of industry built mansions for their families at the turn of the 20th century (also peruse "Millionaires Row" on Delaware for more). It's here that rags-to-riches success Darwin D. Martin was convinced by friend and architect Frank Lloyd Wright to build his own stately home, the Martin House.
Buffalo is an important stop for Lloyd Wright aficionados. There are many Lloyd Wright designs in Buffalo, including the Darwin Martin house; Graycliff, the family's lakeside home; the Martin family monument in Forest Lawn Cemetery; and the Fontana Boathouse on the Black Rock Canal.
A tour of the fully refurbished Prairie-style complex includes the Barton house (where Martin's sister and her family lived), a carriage house (now gift shop), a gardener's cottage, and the Martin house itself, with its stunning 100-foot pergola and walkway connecting to a glass conservatory and leading to a replica of Nike of Samothrace (a.k.a. The Winged Victory, the original of which is in the Louvre in Paris).
Built between 1903 and1907, the homes contain original furniture, lights, and details, specifically chosen or designed by Lloyd Wright to suit the revolutionary space. Four hundred pieces of art glass displaying wisteria and other flora let light in and connect the manicured gardens so they feel organically part of the home.
Of all his work, the Darwin Martin house was Lloyd Wright's favourite, his self-described opus. He designed the house in his 30s, and it remains what experts call "an unprecedented work of art of the first order."
The Art Centres and Galleries
On one side of trendy Elmwood Avenue is the stunning Albright-Knox Art Gallery, designed by Buffalo architect E.B. Green and built in 1905 and is now called the Buffalo AKG Art Museum. Currently undergoing an impressive architectural expansion, the museum is set to reopen in 2023 (go for the Rothkos and Pollocks, stay for the Picassos and more). International design editors have been eagerly anticipating the museum expansion by Shohei Shigematsu and OMA North America, according to Nancy Weekly, curator of the Burchfield Penney Art Center (BPAC) across the road, where Buffalo-native Charles E. Burchfield's work is proudly displayed alongside that of other artists. Weekly, a Burchfield scholar, describes BPAC as a multimedia arts museum specializing in Burchfield's works as well as those of emerging, distinguished, and innovative artists from the Buffalo-Niagara region. And much like Lloyd Wright, Burchfield draws art lovers from around the world to Buffalo to see his works and recreated studio.
Photographer Cindy Sherman (also a founding member of Buffalo's Hallwalls Contemporary Arts Center) went to Buffalo State College—the same campus where the art centre is located. Her quirky, Insta-filtered portrait on a pool floatie is available for purchase at the centre's gift shop. Peruse Burchfield's evolving styles, Bruce Adams' realistic pop art paintings, and Bonnie Gordon's mixed media pieces in the beautiful two-storey space designed by architect Charles Gwathmey in an homage to Burchfield's love of nature.
The Culinary Arts
Apart from the visual arts, culinary arts are also well represented in the Nickel City. Food writer and editor Christa Glennie says that "over the last few years, Buffalo's food scene has expanded, bursting at the seams with global cuisine, new artisan food makers, and young chefs investing in what was once readily available commercial space."
Luckily for us, this includes fourth-generation-owned and -operated Di Tondo, where sommelier Rita Di Tondo and her Italian husband, Fabio Consonni, run their slice of Milan in a space that has been in the family since the early 1900s. Today, this chic eatery breathes new energy into a quiet strip of Seneca Street with its concise menu of housemade pasta dishes, scratch-made sauces, and mains using local produce. The tagliatelle and local mushrooms in a silky mascarpone sauce is a must-try. And the Cocchi Americano Spritzer, topped with a lemon twist, is just the thing you didn't know you needed.
For dinner or snacks, wine or craft-made cocktails, head to Waxlight Bar à Vin in the Black Rock neighbourhood. Five industry professionals and friends co-own and operate this gem, serving technique-driven dishes that deliver big on flavour and good-quality ingredients. The servers here tend to be sommeliers, so you're in excellent hands if you need a recommendation. From the crisp-on-the-outside, fluffy-on-the-inside panisse to the seared wild fluke bathed in an absinthe beurre blanc, you're in for something special.
Stay in Style
The Curtiss Hotel in the historic Harlow C. Curtiss Building is ideally located in downtown Buffalo and recently renovated. The 67 luxurious rooms have state-of-the-art bathrooms, and the rooftop lounge offers 360-degree views. Or head to the hotel's Urban Hotsprings, where a mineral-infused hot tub will melt your stress away.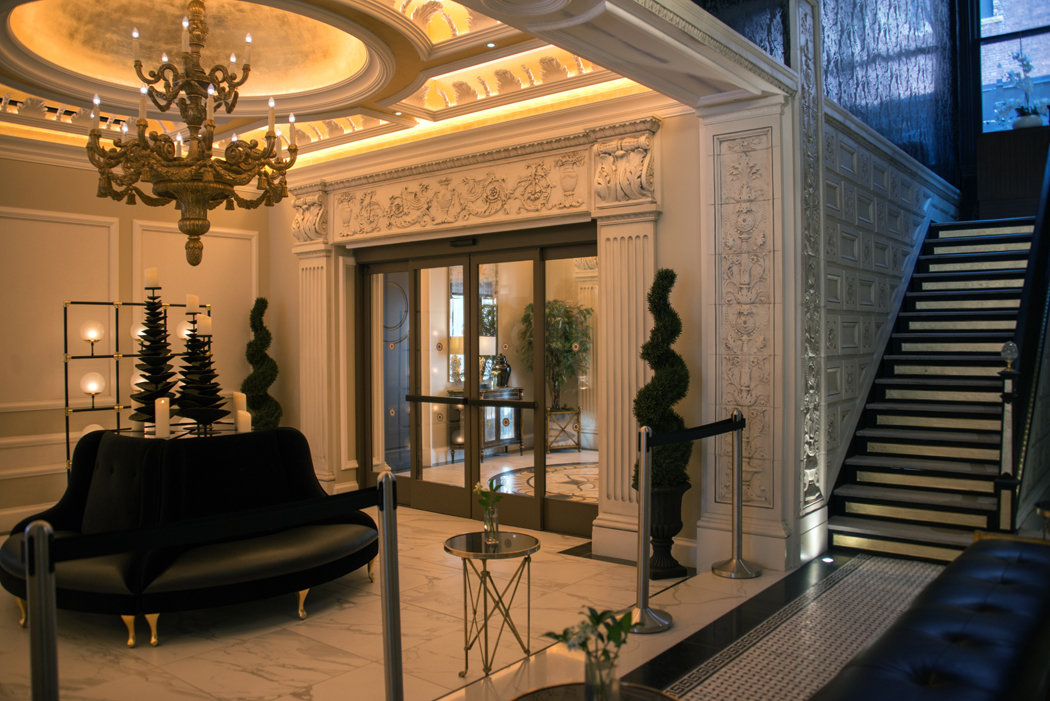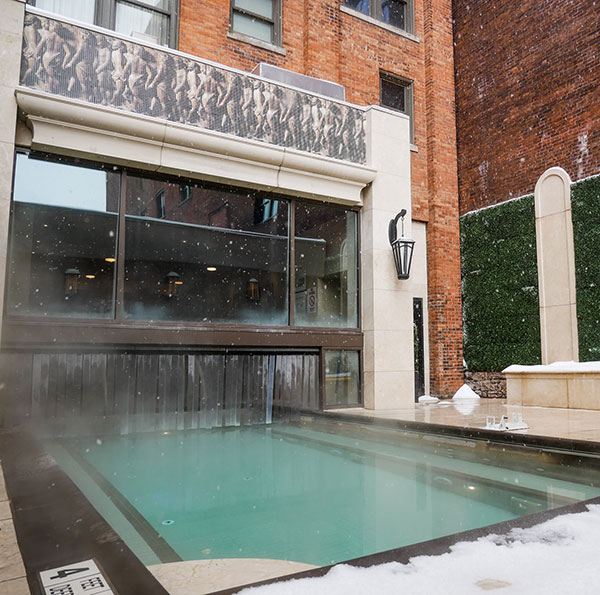 Long consigned to being a rust belt memory, Buffalo has shown remarkable resilience in the face of challenges old and new. Unfazed by pandemic challenges, commercial space at a premium, a cityscape dotted with cranes, and historical façades being reimagined as modern luxury venues, this is a city rebounding in the right direction. And it's a feast for all the senses.