Boss Presents a Futuristic Collection for Fall/Winter 2023
Office wear for a Techtopia future.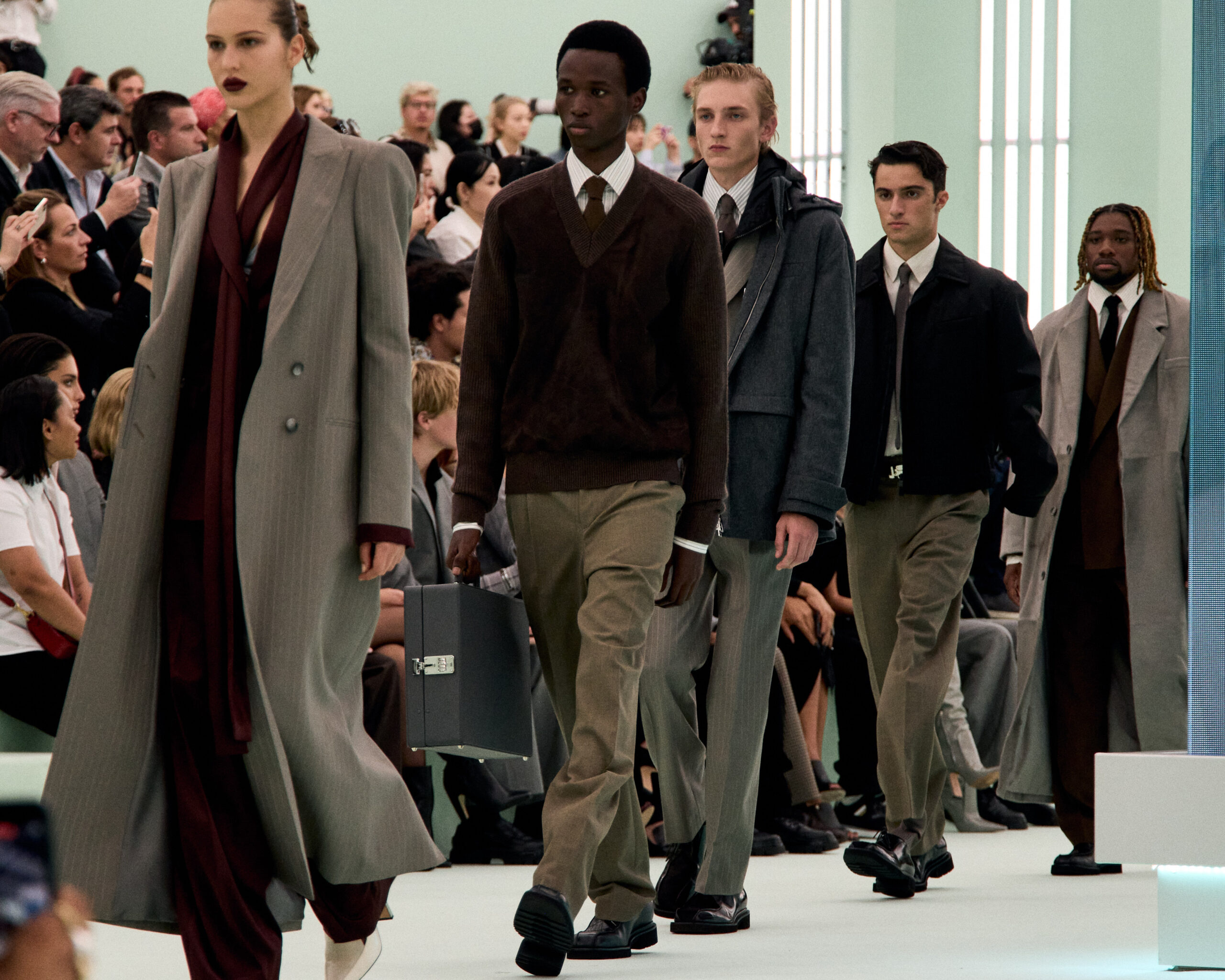 The future is upon us. So was the case at the Boss showing of its fall/winter 2023 collection staged inside Mico Milano this past Friday. In a teal and white-coloured installation that oozed futurism, Sophia the Robot greeted guests upon entry while a second Sophie sat front row—not far from Italian tennis Boss Matteo Berrettini. The venue, dubbed Boss Techtopia, was an ephemeral workplace with themed installations including a Brainstorm cube with "employees" in light-therapy headphones summoning a creative energy, a meeting-room cube, a yogi cube, and a lab cube dedicated to olfactive discovery.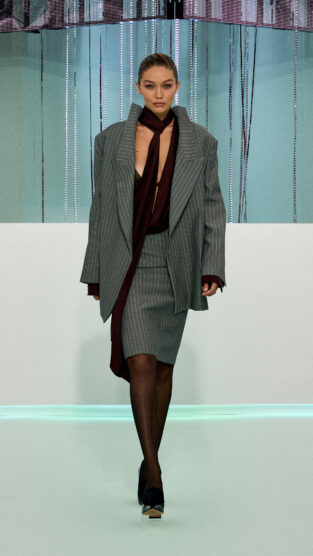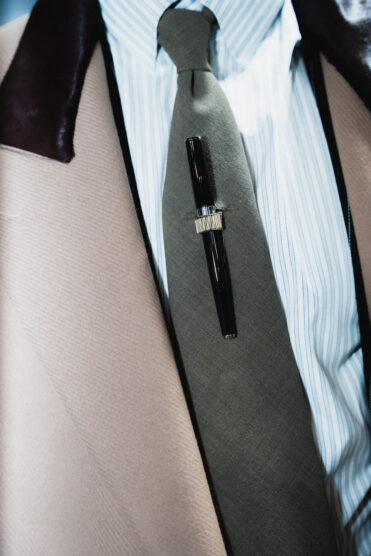 Gigi Hadid opened the show (that began very, very much past the invite-stated time) and set the tone for a workwear collection dubbed "Corpcore" by Marco Falcioni, SVP of creative direction. It was "a creative challenge of taking the traditional office attire of the executive—a look not typically associated with breaking boundaries—and shaking it up to make it new and exciting," stated the creative boss of Boss.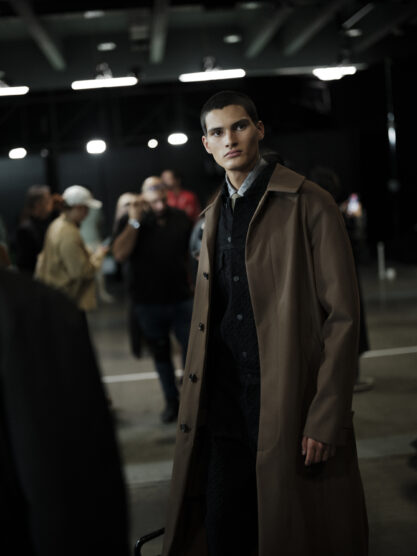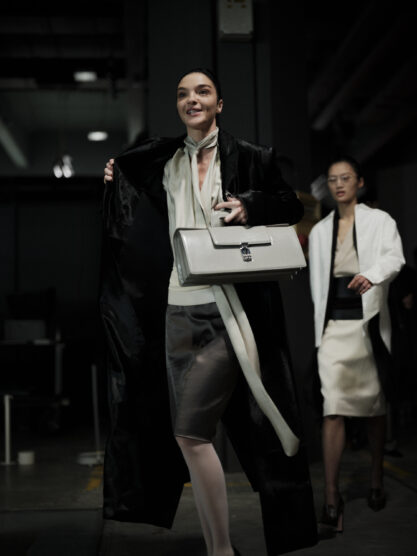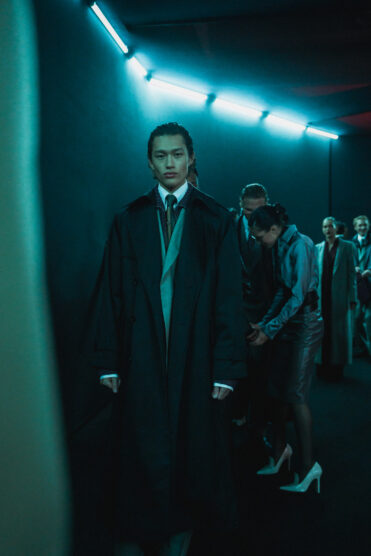 The fall/winter collection contains some excellent pieces—blazers, suits, and pencil skirts. Fur-trimmed overcoats, blazers with rear zippers on the spine, low-flung tops and coordinating neck wraps added to this Boss office uniform. Old school leather briefcases of various shapes were held with cinematic flair and pens doubled as tie clips and hair accessories (makes for quick note taking). The soundtrack evoked a race against time—a sombre reality of what the future holds?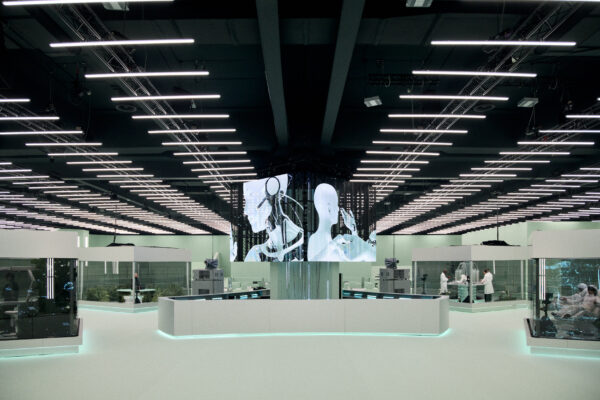 Postshow, Techtopia turned venue for a late-night fete with the outside crowd  10-deep pushing their way to entry to an after party of test-tube cocktails and petri-dish bites. An evening of Boss business during Milan fashion week.