Bar Cart: Five Farms Irish Cream Liqueur
The Emerald Isle in a bottle.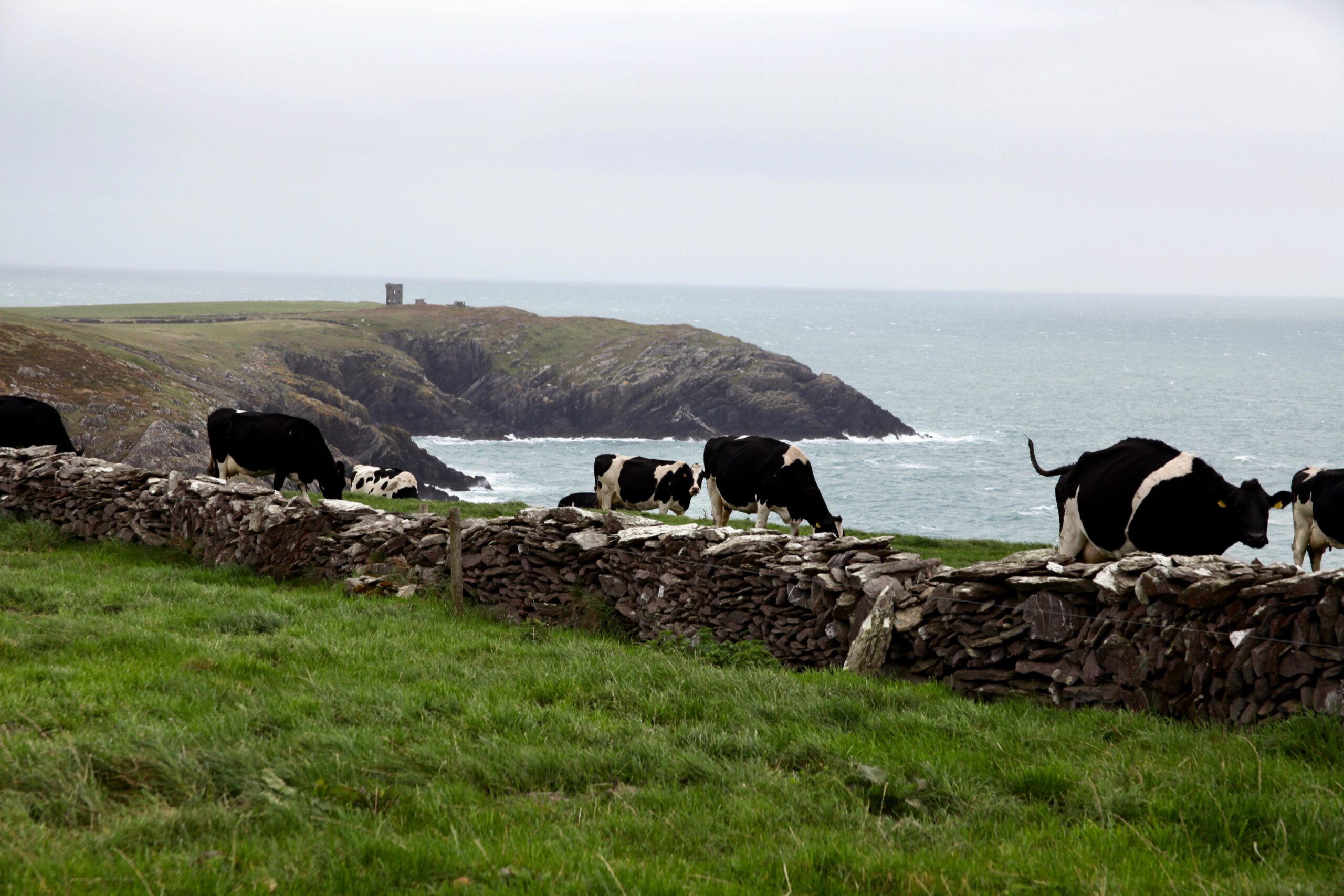 Drinks, like cuisines, can transport their drinkers to faraway places with novel experiences. Their transportative qualities depend on their adherence to style, appreciation of history, and use of locally sourced ingredients. Irish cream liqueurs have only been produced for around 50 years, but their two main components, cream and whiskey, have been made in Ireland for centuries. Well-made versions that combine high-quality Irish products bring the Emerald Isle into the bellies and homes of drinkers around the world.
Five Farms Irish Cream Liqueur is the world's first farm-to-table Irish cream liqueur, made in the style global consumers have come to love, with cream exclusively sourced from cows that feed in the coastal hills of County Cork. Within 48 hours of collection, the cream is combined with 10 times as much Irish whiskey as other Irish cream liqueurs contain. Once blended, the final touch is pouring the cream liqueur into Five Farms' signature wide-mouthed, swing-top bottle.
Unlike some cream liqueurs, Five Farms Irish Cream Liqueur doesn't have the confected, syrupy texture that makes you want to leave the bottle in the fridge until your next brunch. The nose and palate follow: where many cream liqueurs are one dimensionally saccharine, Five Farms' shows off its complexity. The cream provides the silky-smooth texture that you would expect of the freshest ingredients, while the whiskey provides uplifting spicy notes that complement the natural vanilla, caramel, and honey notes that lead the way. The best way to enjoy this little piece of Ireland is over ice as a digestif or in the autumnal cocktail of your choice.