An Intimate Glimpse Into the Flavours, Galleries, and Fashion of Ciudad de Mexico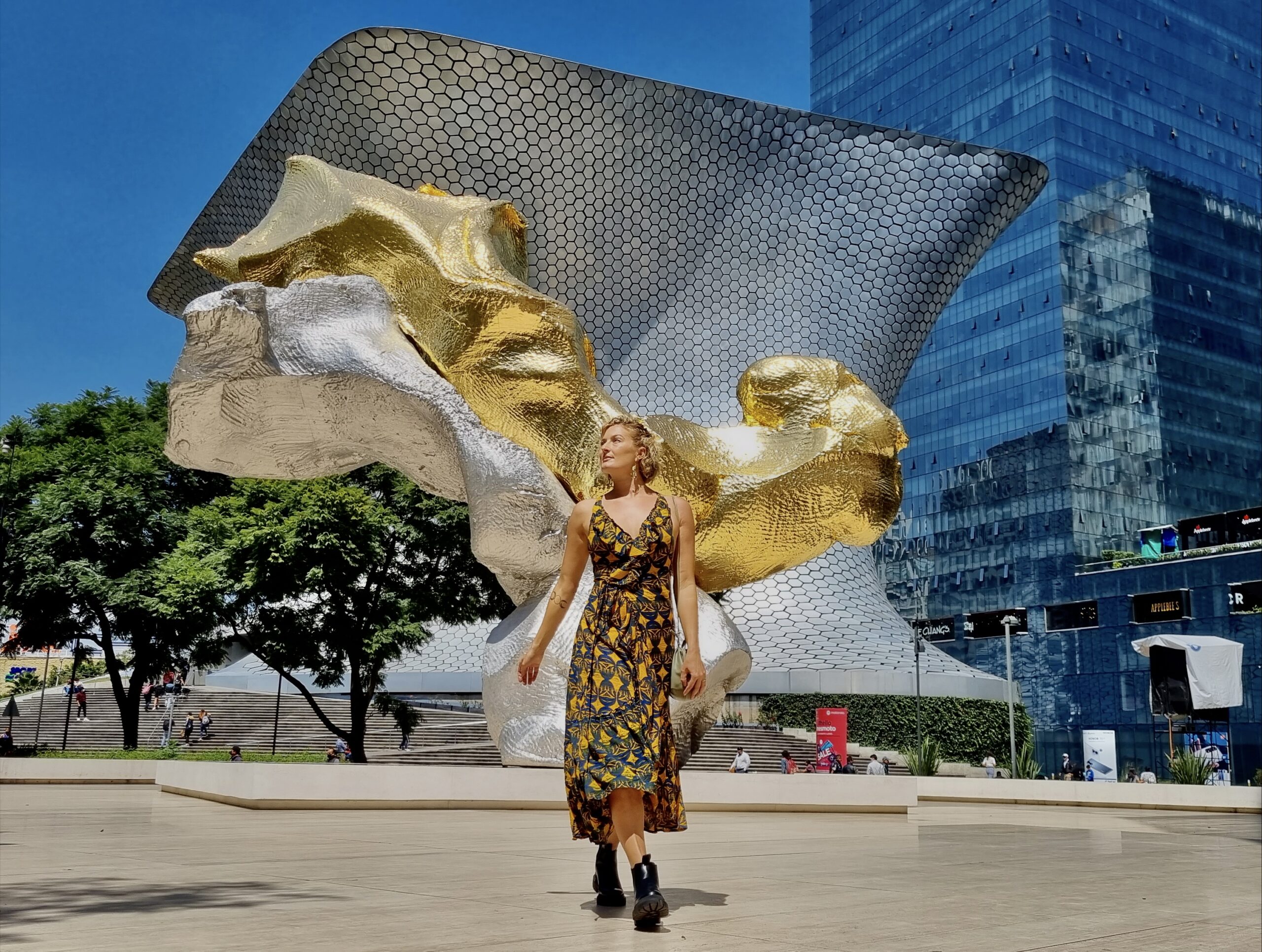 Greater Mexico City has almost 22 million residents, the largest urban park in Latin America, approximately 170 museums, and a food scene as diverse and captivating as its terroir. NUVO has rounded up the best places to sleep, eat, and explore.
Where to Stay
Housed in a 1920s French-style townhouse in the city's Roma Norte neighbourhood, La Valise hotel's three suites dazzle with Mexican antiques, art, and furniture. While each apartment is unique, they all feature plush king-sized beds, walk-in showers, and views of the street below. La Luna's oscillating moon serves as a partition between the bedroom and living area, while La Terraza's versatile layout allows guests to move their bed outdoors under the stars. The third suite, El Patio on the main floor, has an outdoor space with a hammock.
Where to Eat 
A meal at Los Danzantes takes guests on a journey to the origins of Mexican food. Located in the charming residential Coyoacán neighbourhood, it is an essential culinary experience in Mexico City. Artfully plated dishes combine mole, plantains, memelas, hoja santa (Mexican pepper leaf), cotija cheese, and chapulines (toasted grasshoppers) with octopus, bone marrow, and pork belly. Pair your meal with mezcal from one of the restaurant's sister distilleries to fully awaken your senses.
At the back of Loose Blues, a vintage store with garments from Japan and Mexico, a speakeasy-style restaurant serves food from both countries. In a dining room overlooking the bustling street, you can enjoy edamame, umami hamburgers, and salmon tostadas while a resident DJ spins funk and jazz records.
Hugo, a wine bar and restaurant in Roma Norte, features dishes such as gnocchi parisienne, lamb skewers, and crab and tarragon salad. In a minimalist space that reflects both the Old World and the New, Filipino American chef Michael Crespo's French-inspired menu is informed by his time working in restaurants in New York  and London.
Where to Explore
The oldest art gallery in Mexico, Galería de Arte Mexicano (GAM), was founded in the 1930s by Inés Amor, the grandmother of the current owner, Juan Pérez. A contemporary of Diego Rivera and Frida Kahlo, Amor was connected to Mexico's artistic vanguard and held the first surrealist exhibition in the country. The gallery in San Miguel Chapultepec features glass apertures, bathing the art that occupies the terraced interiors in natural light.
Formerly a nomadic gallery, kurimanzutto's Mexico City location is a space for emerging Mexican artists to display their work. Architect Alberto Kalach reimagined gallery elements from the industrial bakery and lumberyard that previously occupied the building. This multidimensional space exhibits the work of sculptors, photographers, textile makers, and sound artists, among others.
Where to Shop
Sharing space with a local theatre in burgeoning Colonia Juárez, Espacio312 sells wares from Mexican artists curated by sibling cofounders Guillermo and Elizabeth Escalante Reynoso. Sterling silver skulls and bronze eyes set into rings from local designer Hominis, volcanic rock cookware from Duplo Design, essential oils from Perfumérica, and denim from in-house brand Nök Bön are all available in the store.
At Casa Caballeria, headwear, technical vests, cowhide footwear, and industrial jewellery offer an aesthetic typically only seen in fashion magazines. On the ground floor of the same building, Cihuah, a female-led brand, sells clothing that oscillates between architecture and fashion.
Stop by Ikal, the temple of avant-garde clothing in the city's Polanco neighbourhood, offers pieces from environmentally focused Mexican and international brands, including gender-neutral eyewear, coats, and caps crafted from superior materials.